Review of Tom Ford 'Fall 23 Women's Collection' Ad Campaign by Photographer & Director Steven Klein with models Amber Valetta, Joan Smalls, Karlie Kloss, Karen Elson, Caroline Trentini, and more
Tom Ford says goodbye to his iconic eponymous brand with a final project that celebrates some of his biggest fashion moments. The hybrid digital runway show and campaign was shot by photographer and frequent collaborator Steven Klein, and stars some of the most era-defining muses of Ford's 13-year run.
For his final collection at the head of his brand (which comes after the announcement of the brand's being purchased by the Estée Lauder group), Ford dug into his archive to update and reissue a selection of his favorite and most iconic looks from across the 13 years his brand has been on the runways, as well as one or two looks back to his time at Gucci. In keeping with the archival theme, the campaign also stars many of the models who most famously brought these looks to life, including Amber Valetta, Joan Smalls, Karlie Kloss, Karen Elson, and Caroline Trentini.
Klein's imagery translates this archival homage into a glamorous yet stark and futuristic visual world. Dressed in the archival looks, the models inhabit a series of sci-fi glass boxes lit with the blue and purple neon lights that have characterized many of Ford's campaigns and runways. On the other side of the glass is Ford, who directs the models and considers the looks as if he is overseeing one final runway show, but one that exists outside of space and time.
It's a fittingly bittersweet way to celebrate the end of an era. Without being overly sentimental, the imagery sees Tom Ford say goodbye to his brand in the most Tom Ford way possible, going out with a meticulously crafted yet ecstatically glamorous explosion of style. His presence will be missed, but we're happy to know he left it all on the runway.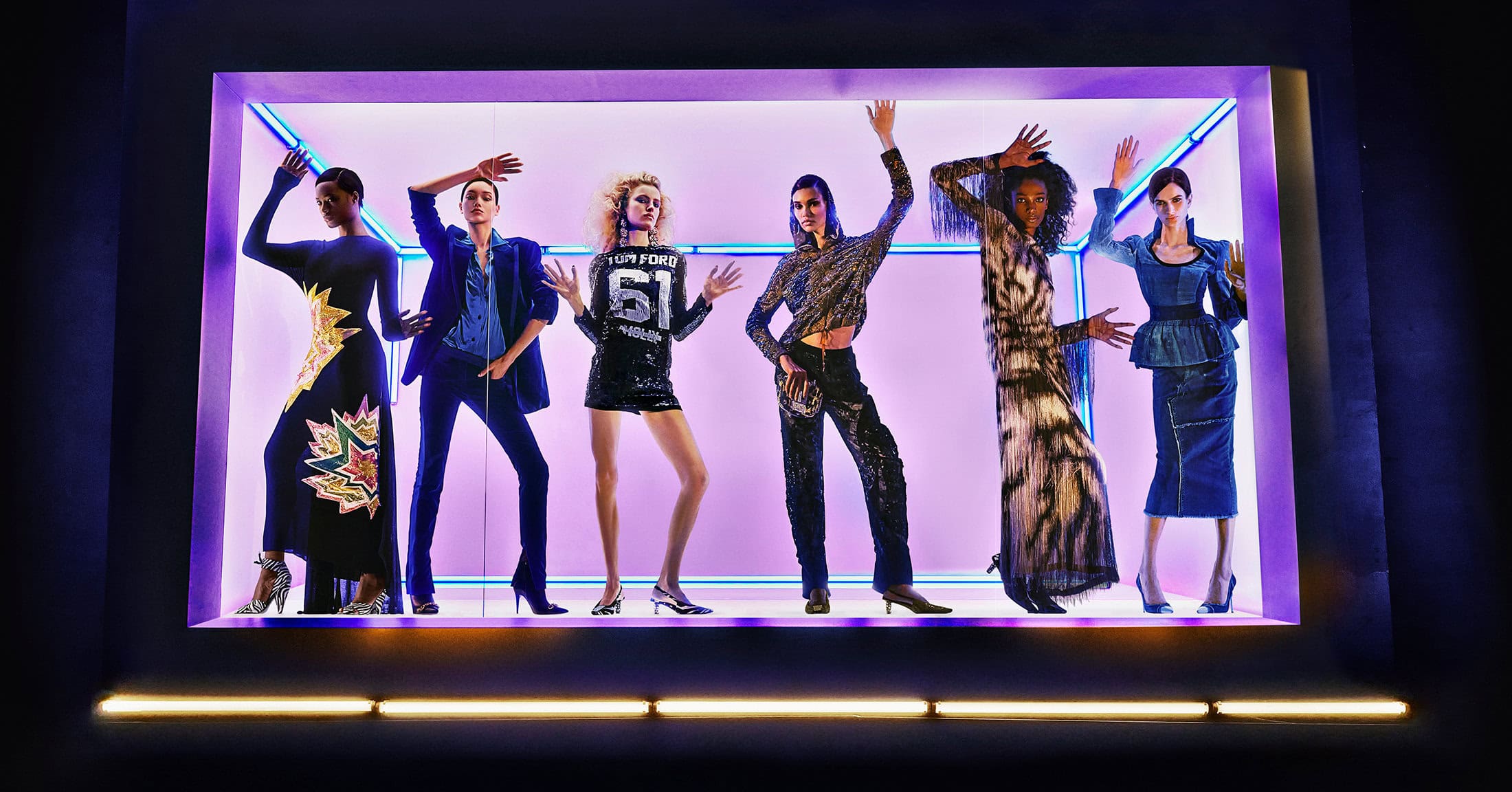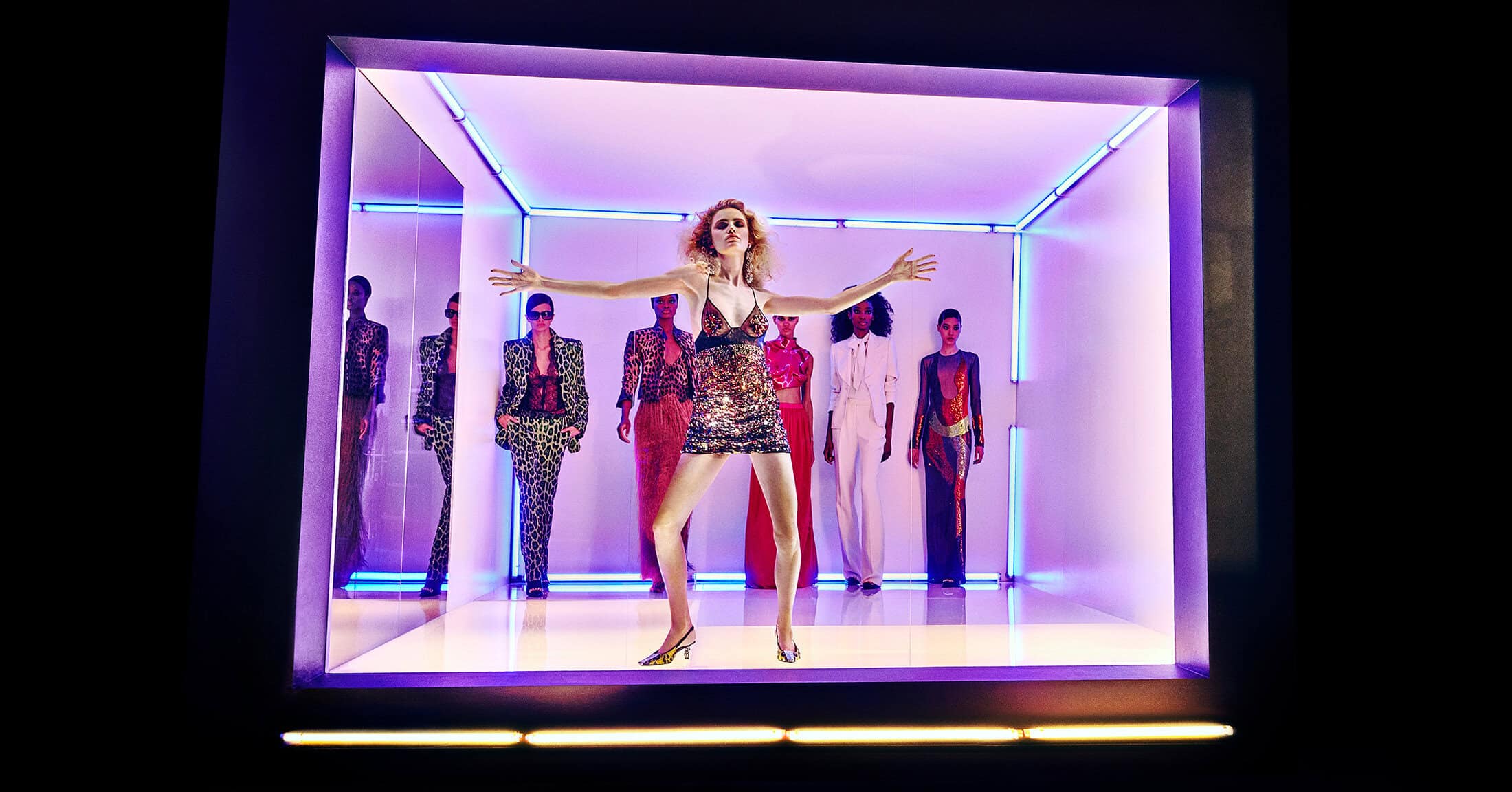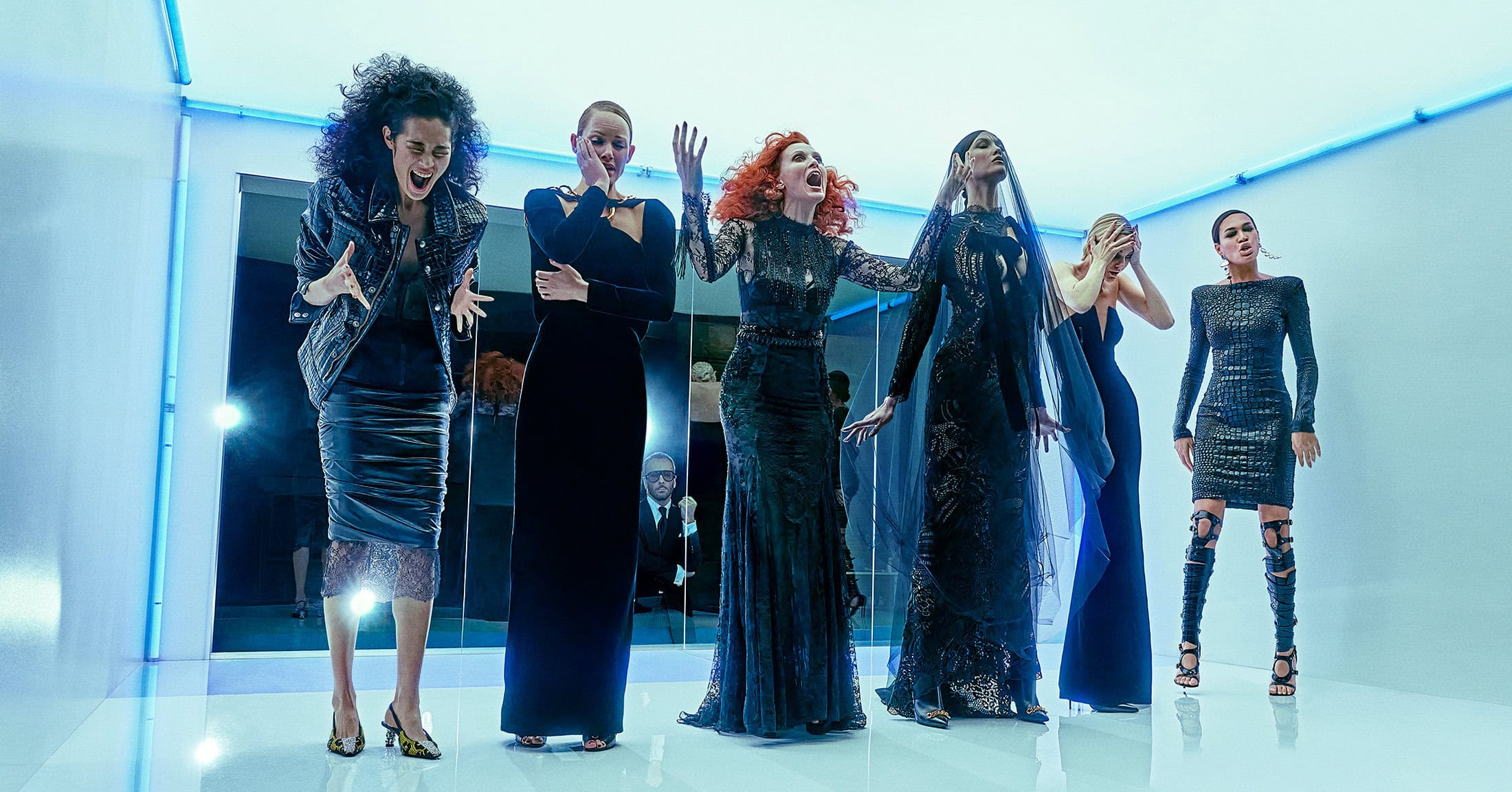 Tom Ford Creative Director | Tom Ford
Creative Director | K Studio
Photographer & Director | Steven Klein
Models | Amber Valetta, Joan Smalls, Karlie Kloss, Karen Elson, Caroline Trentini, Barbar Valente, Chiharu Okunugi, Felice Nova Noordhoff, Imari Karanja, Linda Helena, Mayowa Nicholas, Mika Schneider, and Parker Van Noord
Stylist | Carine Roitfeld
Hair | Garren
Makeup | Yadim
Manicurist | Honey
Casting Director | Bronson Vajda
Set Designer | Jack Flanagan

---