The Top 10 Fashion Films of 2022 as chosen by Kenneth Richard
As fashion design is essentially about clothing in motion, and digital technology and platforms like smart phones and social media apps means moving images are more accessible than ever, film in fashion continues to reign supreme. While a runway show might give a more natural and full picture of the clothing itself, film is the most effective platform for communicating the image and idea of a body of design work. Brands are wise to use this medium to its fullest potential, and this season saw no shortage of excellent approaches to it.
Alexander McQueen pushed beyond its own boundaries with a short film inspired by the likes of Blade Runner and Westworld that used the theme of artificial intelligence to explore themes of identity, body image, and multiplicity of the self.
An impressive experiment in abstract cinematic storytelling, Peter Do's campaign film follows the intertwined lives of two people in Paris. With no dialogue, subtitles, or clear linear narrative, the film instead draws out its meaningful yet mysterious emotional rhythm through the language of cinematography and the subtle acting of its two leads, as well as its propulsive and tense electronic soundtrack.
Gucci and Palace celebrated an unexpected collaboration with a kaleidoscopically stylish campaign that swirled together British skate and club culture with Gucci's hedonistic Italian opulence. The film featured a brilliant and hilarious coda that formed a kind of self-aware meta-layer to the campaign as it introduced us to muppet versions of Gucci's advertising department, led by a muppet Alessandro Michele himself, who ruminated on his own brilliance. While the campaign would have already been great without this muppet coda, it proved again that Gucci is willing to go the extra mile to create unexpected, engrossing narratives and to reflect on its principles of creativity, luxury, and play.
Burberry reunited with film production company Megaforce for another mind-bending campaign that fuses physical motion and digital creativity to craft a unique narrative of exploration and discovery. The film opens as a trio of Burberry explorers encounter an alien creature. But rather than being a story of terror and alien invasion, their interaction with this being becomes a narrative of connection and discovery. Entangled together, the creature and cast spin and dance, connecting with one another to move as one. A unique presence in the fashion marketing space, the collaborative films from Burberry and Megaforce continue to dazzle with their cutting edge approach to choreography, creativity, and narrative, creating works that are as visually engaging as they are uplifting.
Here are the Top 10 Fashion Films of 2022 as selected by our Chief Impressionist, Kenneth Richard.
Alexander McQueen 'The Slash Bag'
Holiday 2022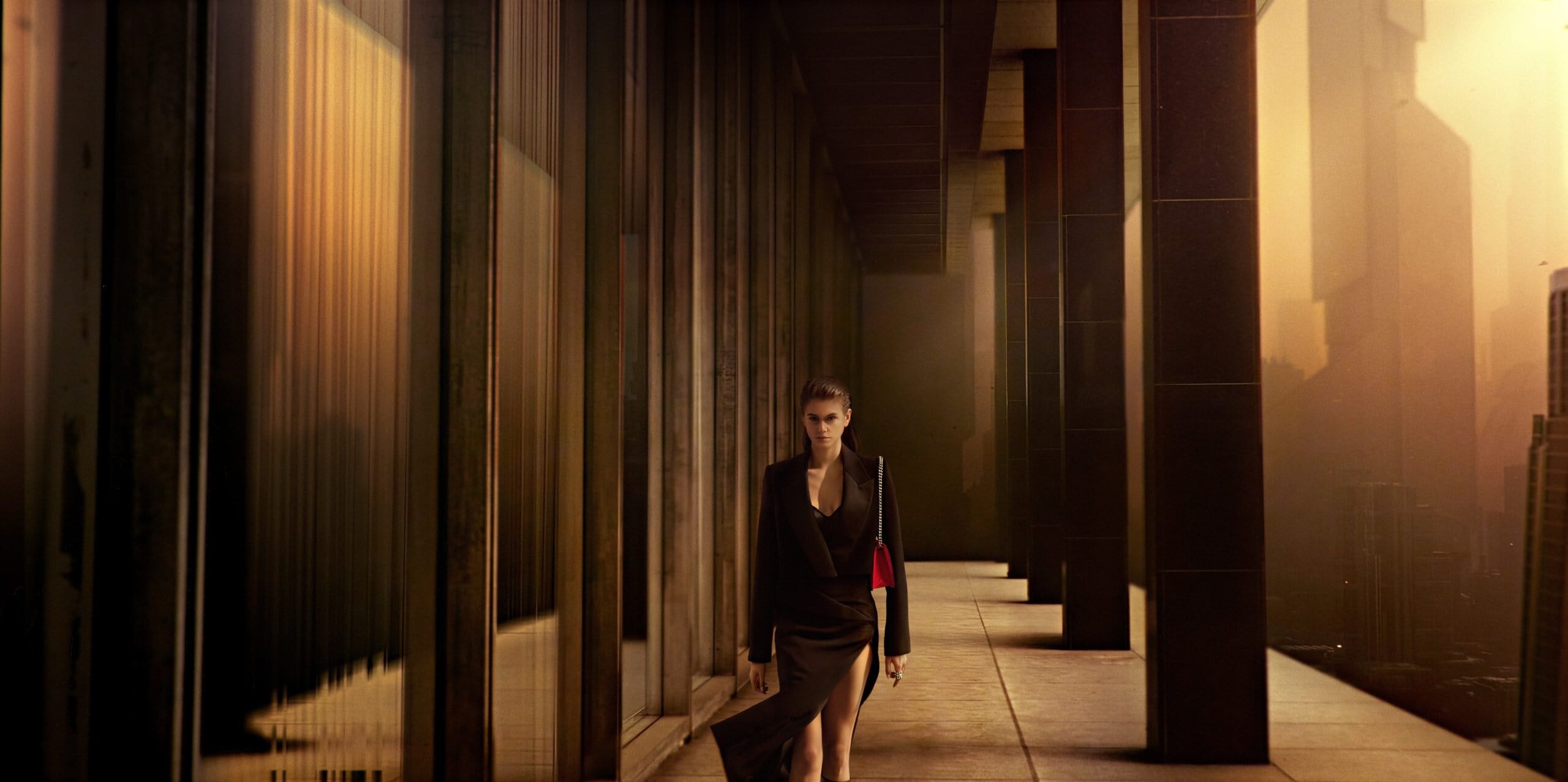 Alexander McQueen Creative Director | Sarah Burton
Photographer/Director | Glen Luchford
Stylist | Camilla Nickerson
Model | Kaia Gerber
Hair | Holli Smith
Makeup | Yadim
Manicurist | Emi Kudo
Casting Director | Jess Hallett
Movement Director | Julia Crockett
Producer | Partner Films
Cinematographer |Jack Webb
Production Designer | Gideon Ponte
FX Artists | Alchemy Studios
Editor | Felix Young
Music Composer & Producer | Peter Raeburn
Sound Designers | Henning Knoepfel, Nick Bozzone & Graham Norman
Music & Sound Company | Soundtree Music
ADR Supervisor | Lisa J. Levine
Post Supervisor | Gavin Emerson
VFX Supervisor | Jonah Austin
VFX | Jane Studios
Colour | Dante Pasquinelli
Executive Producer| Laura Lotti
Producer | Gabriel Hill
Line Producer | Suzy Kang
Associate Producer | Richard Polio
Assistant Director | Ev Salomon

---
Alexander Wang
Fall 2022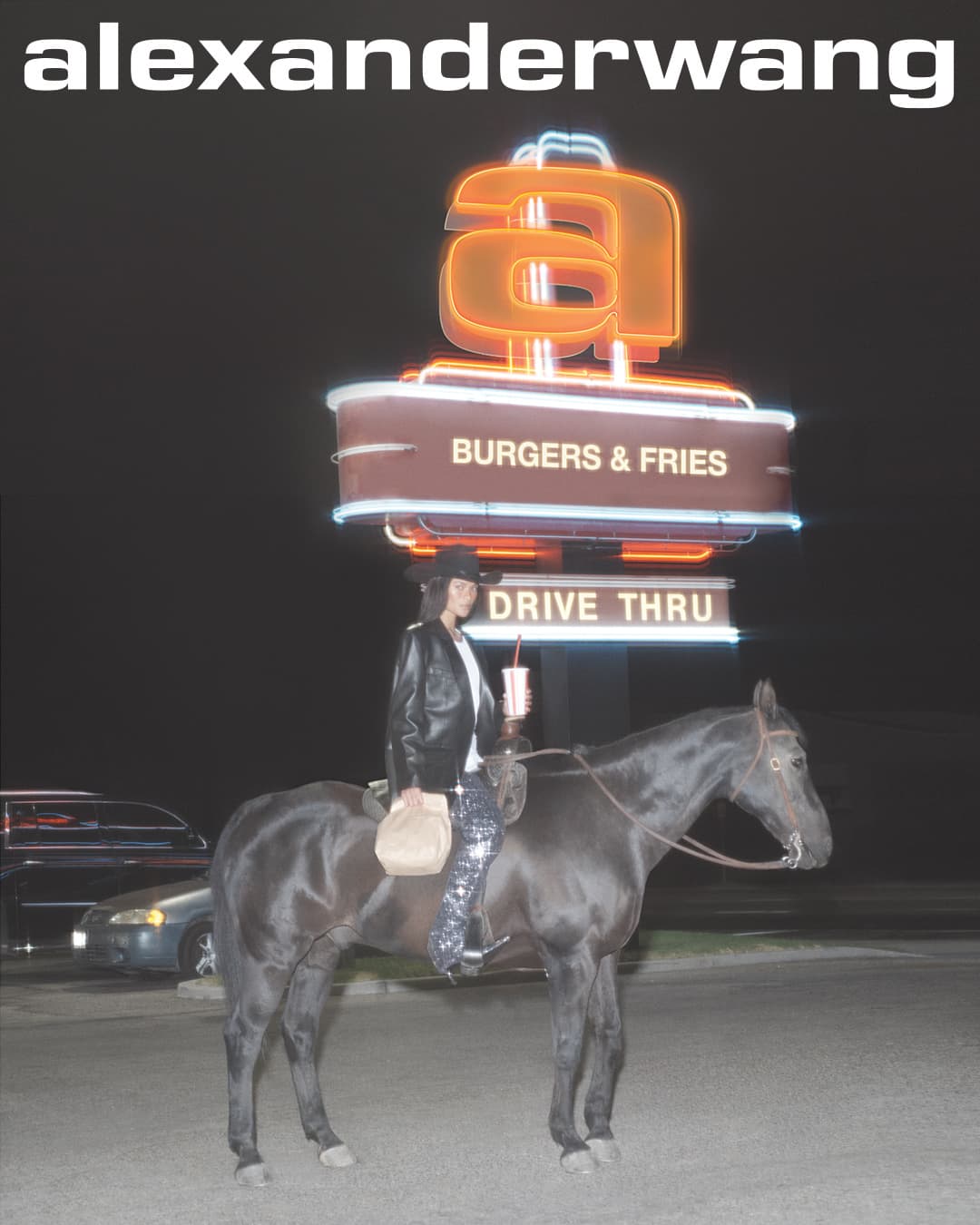 Alexander Wang Creative Director | Alexander Wang
Photographer | Mark Luckasavage
Videographer | Dave Meyers
Model | Pure Rueangaram
Stylist | Alex Wang
Hair | Charlie Le Mindu
Makeup | Maki Ryoke
Manicurist | Cheyanna Pittard
Set Designer | William McMillan
Location | Santa​ ​​Clarita, California

---
Burberry 'Night Creatures'
Holiday 2022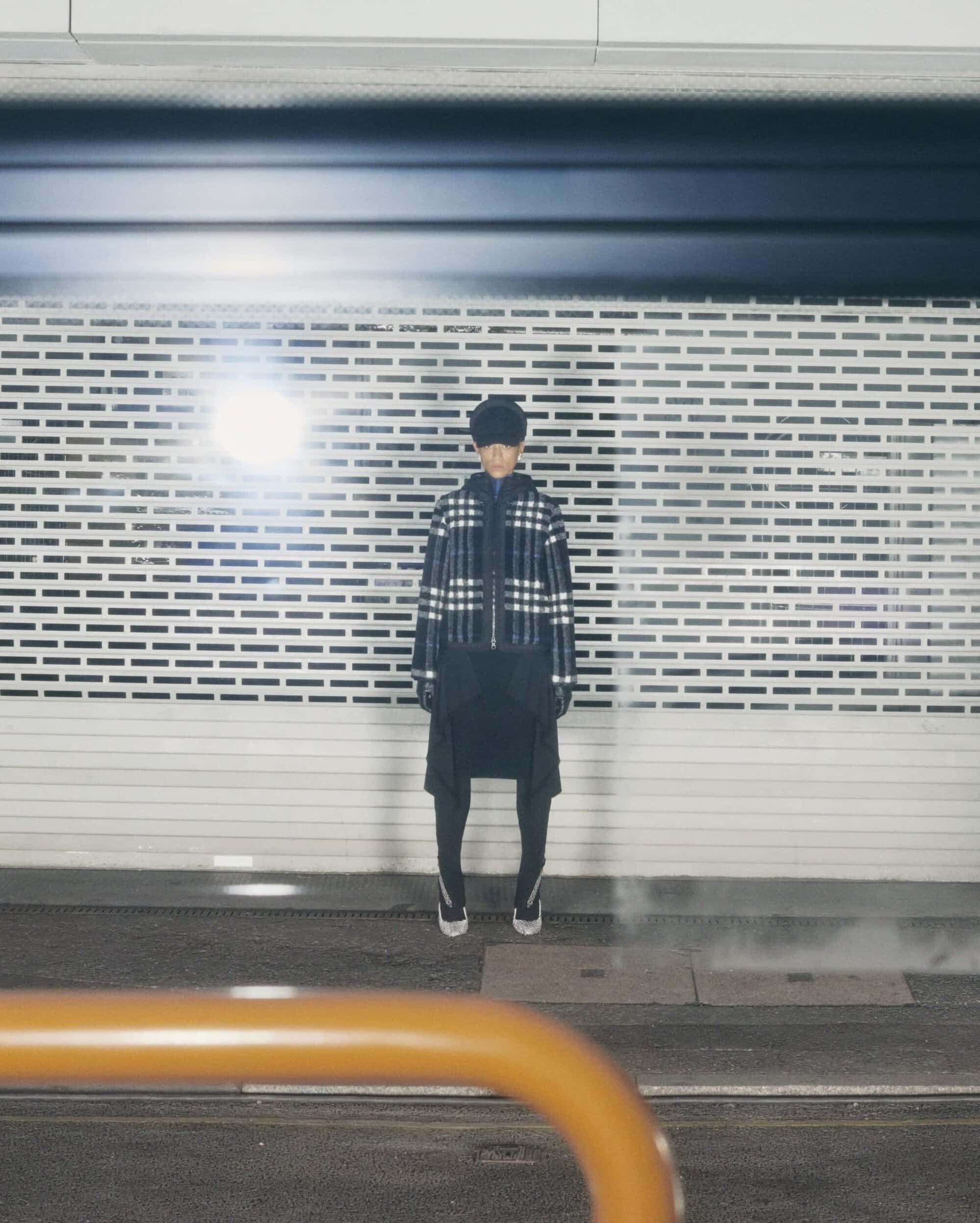 Creative Idea and Film Direction | Megaforce
Creative Production | Riff Raff Films
Photographer | George Eyers
Models | David Van-Ess, Eline Veltman, Jin Rong, & Miles Gardner
Stylist | Lotta Volkova
Hair | Gary Gill
Makeup | Vass Theotokis
Coreography | (LA)HORDE
---
Dior
Spring 2022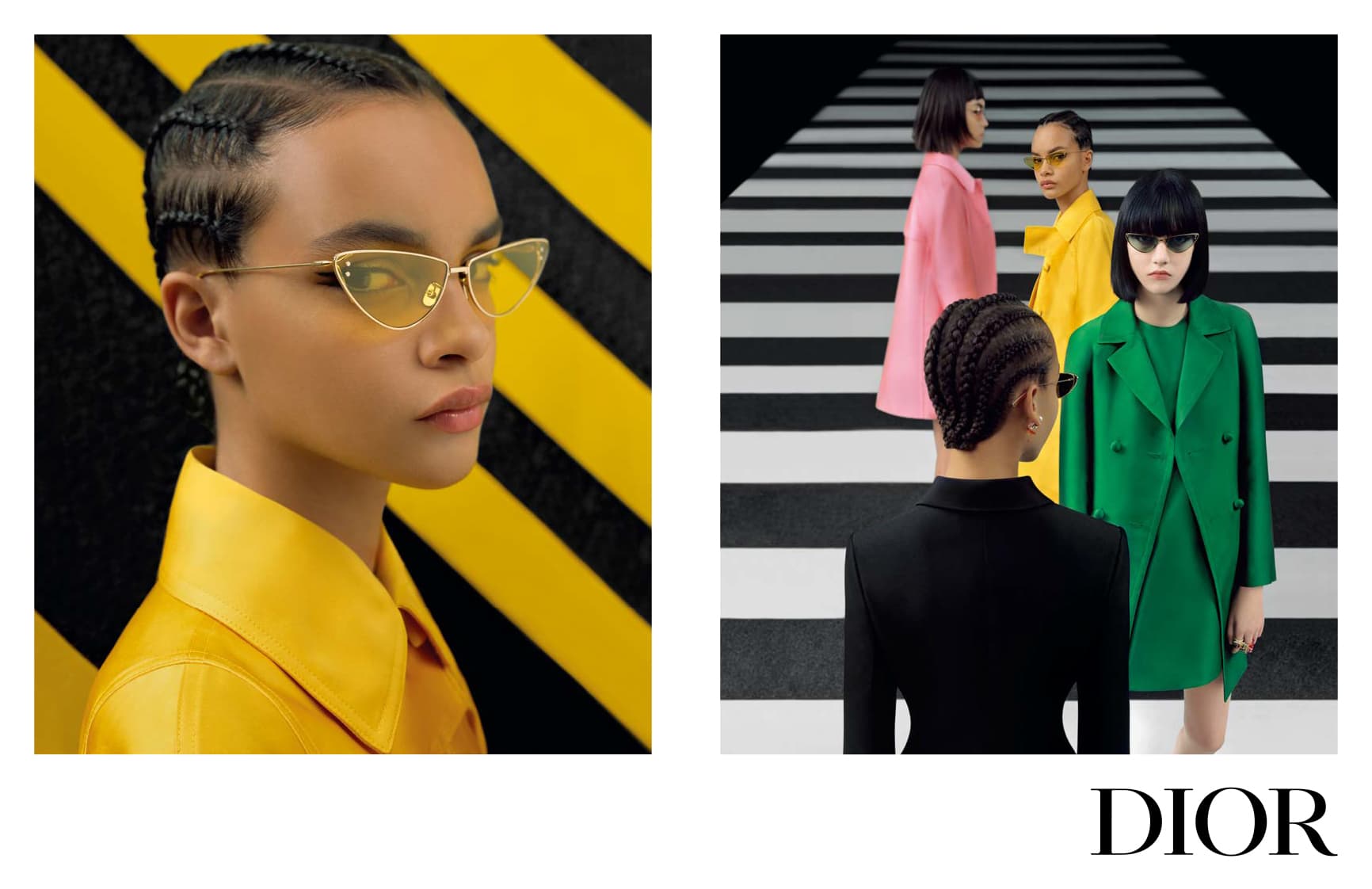 Dior Creative Director | Maria Grazia Chiuri
Agency | Baron & Baron
Director | Fabien Baron
Photographer | Brigitte Niedermair
Models | Maryel Uchida, Naomi Ekindi, Sculy Mejia, & Steinberg
Choreographer | Matilda Fleberg
Performers | Angela Arcueno, Ahtayaw Ea, Soleila Chaou, Nicolas Huchard, Shirwann Jeammes, Laureen Parruitte and Julia Spiesser
Stylist | Elin Svahn
Hair | Olivier Schawalder
Makeup | Peter Philips
Music | 'Around The World' by Daft Punk Thomas Bangalter, Guy Manuel De Homem-Christo
---
Gucci 'Valigeria'
Fall 2022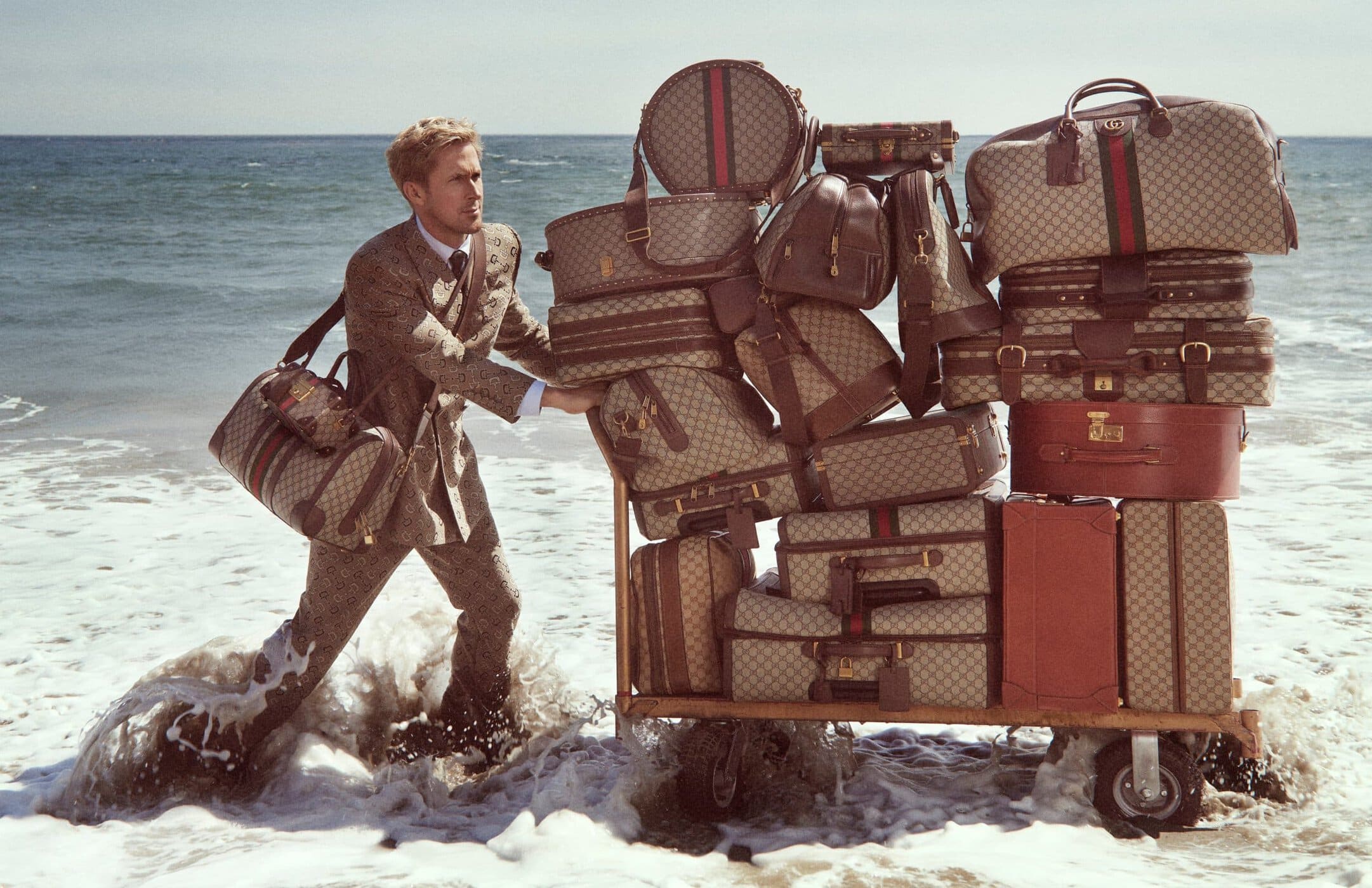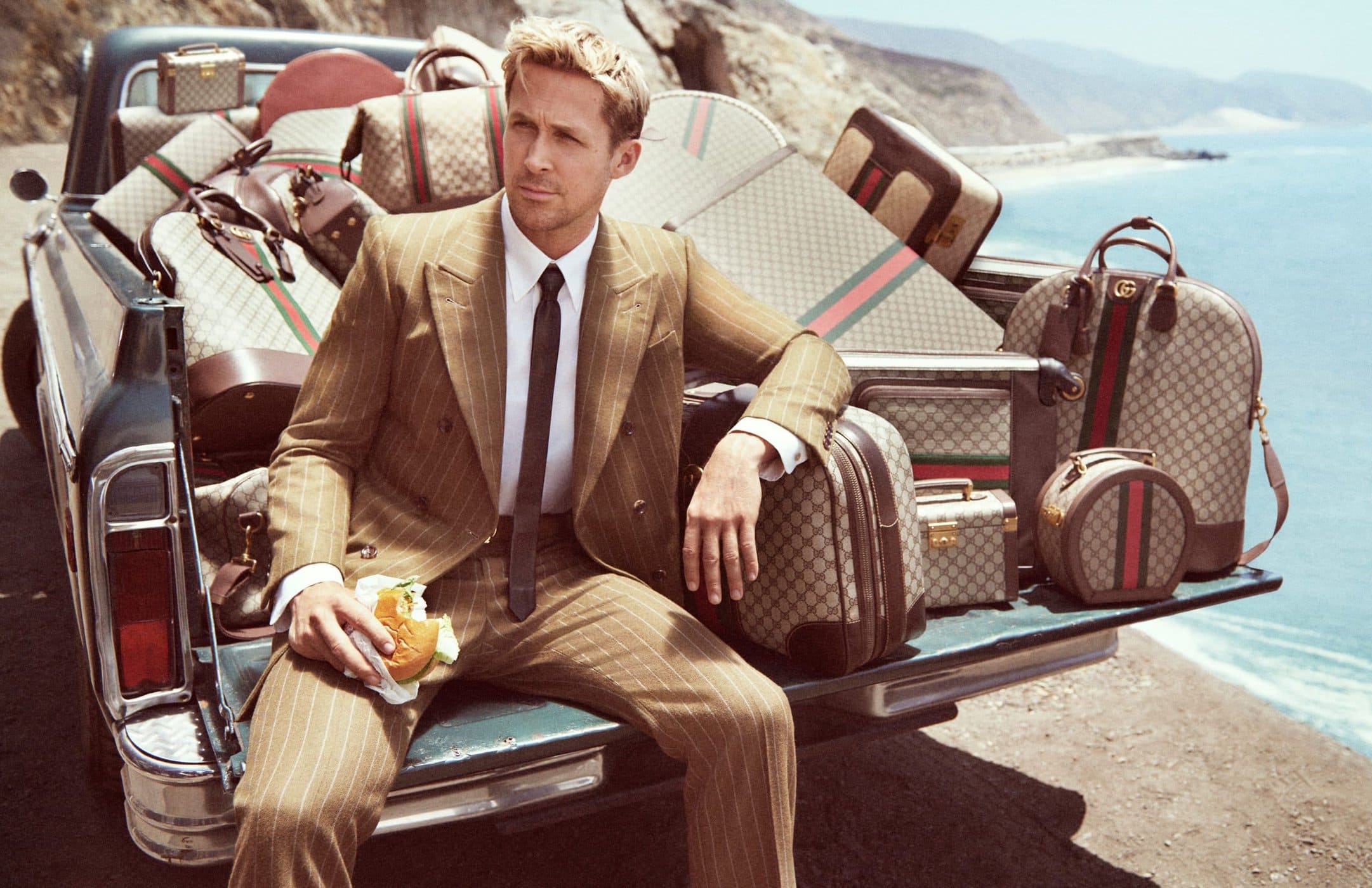 Gucci Creative Director | Alessandro Michele
Art Director | Christopher Simmonds
Photographer | Glen Luchford
Videographer | Glen Luchford
Talent | Ryan Gosling
Hair | Paul Hanlon
Makeup | Thomas De Kluyver
Music Credits | "Magic Man" by Heart
---
Gucci 'Love Parade'
Spring 2022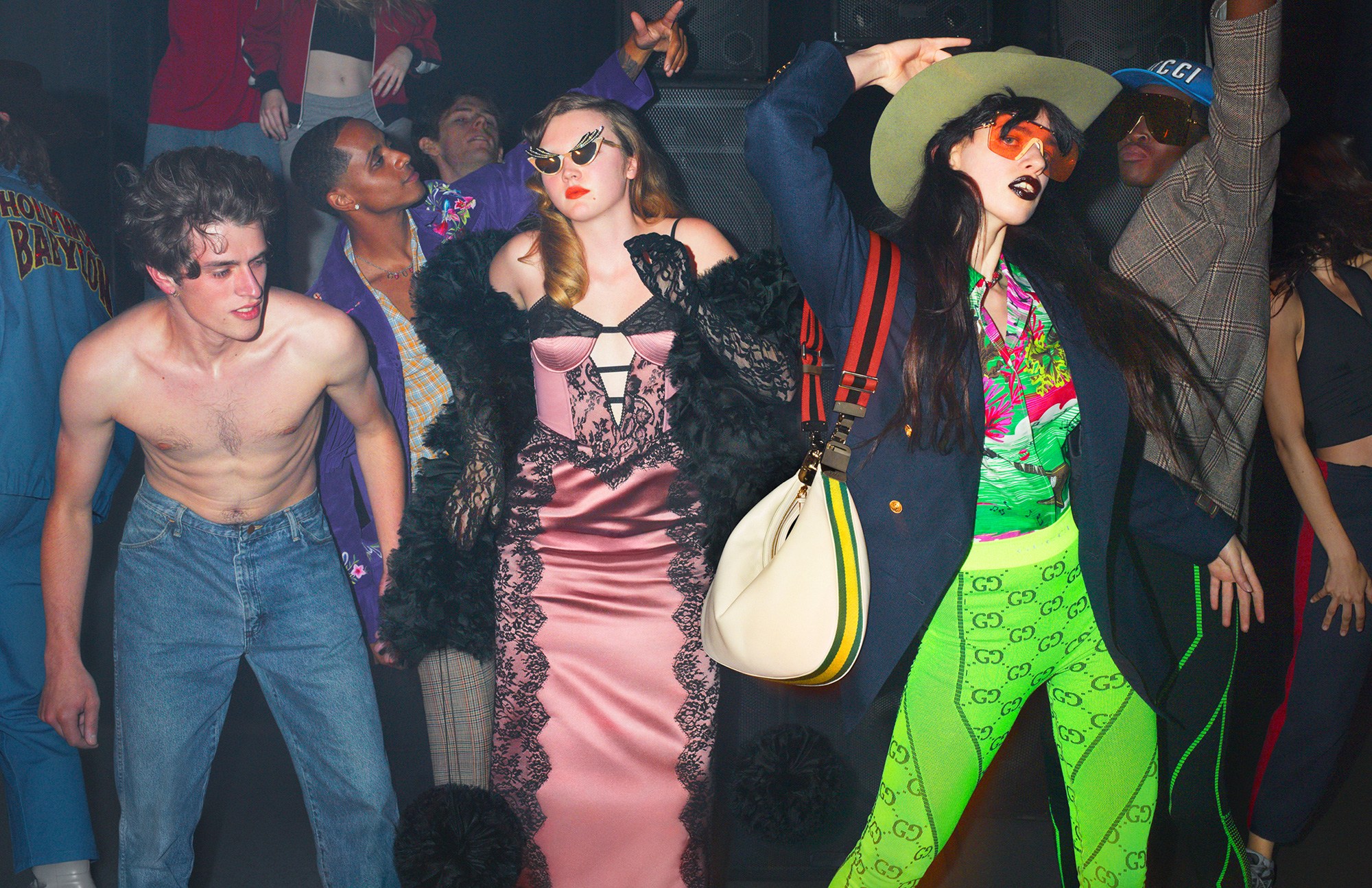 Gucci Creative Director | Alessandro Michele
Creative Director | Christopher Simmonds
Photographers/Directors | Mert Alas & Marcus Piggott
Talent | Miley Cyrus, Snoop Dogg, Beanie Feldstein, Jared Leto, Jungjae Lee, Alton Mason, Aubrey Hill, Carson Williams, Cici Tamez, Elibeidy Dani, Ellia Sophia, Josephine Chumley, Kaitlyn Cunningham, Karime Bribiesca, Keria Thomas, Kuya Okai, Lex Peckham, Lily McMenamy, Liu Wen, Luke Clod, Luke Sadler, Madison Stubbington, Metta Irebe, Sam Hough, Sammy Pandolfi, Souleymane Sacko, Tess McMillan, & Yoonmi Sun
Hair | Paul Hanlon
Makeup | Thomas De Kluyver
---
Palace Gucci
Fall 2022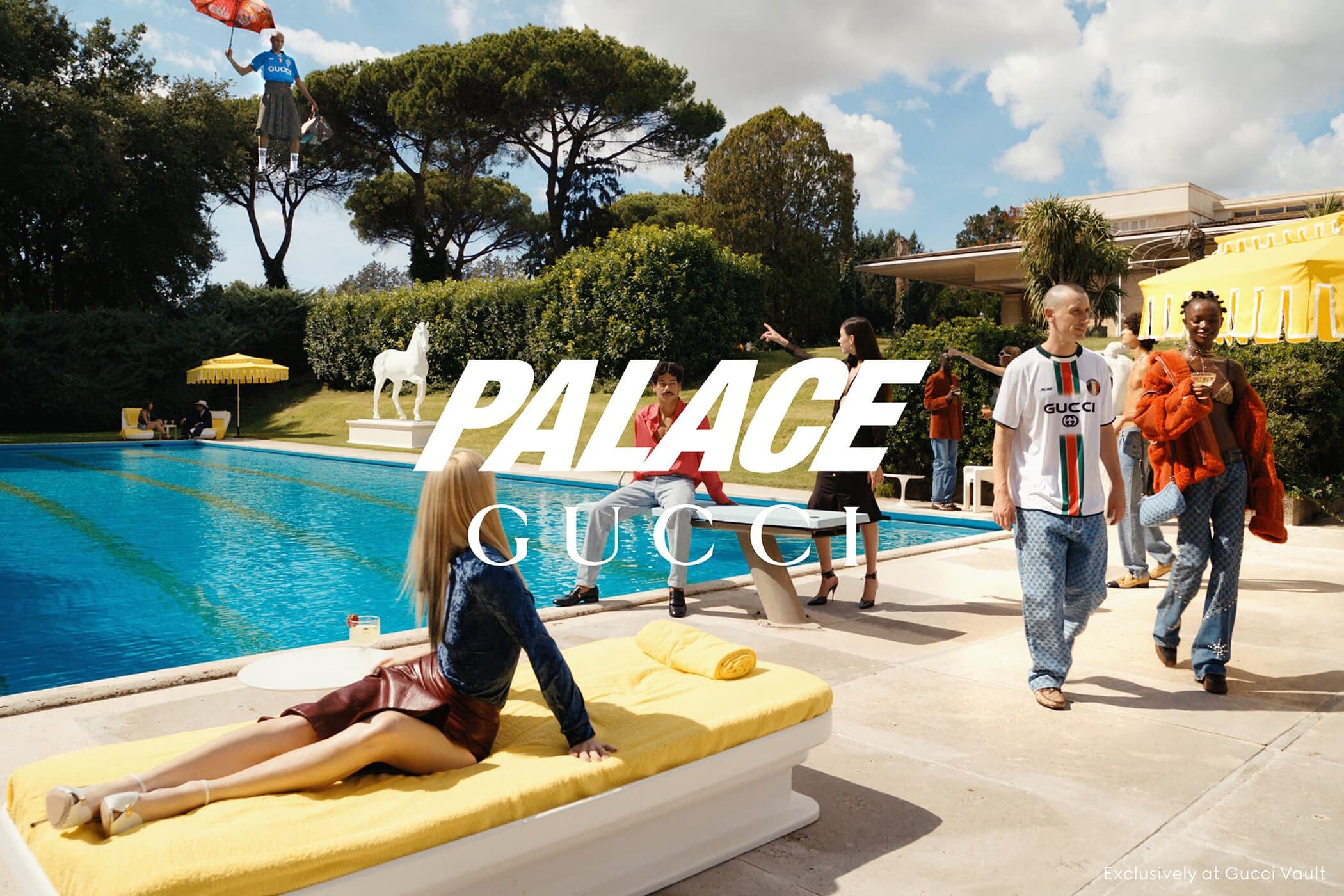 Gucci Creative Director | Alessandro Michele
Palace Creative Directors | Lev Tanju and Gareth Skewis
Photographer & Director | Max Siedentopf
Models | Isadora Ribeiro, Mae Lapres, Yetunde Odimayo
Stylist | Luca Galasso
Hair | Ramona Eschbach
Makeup | Anatole Rainey
Music | "Out of Space" by The Prodigy
---
Peter Do
Fall 2022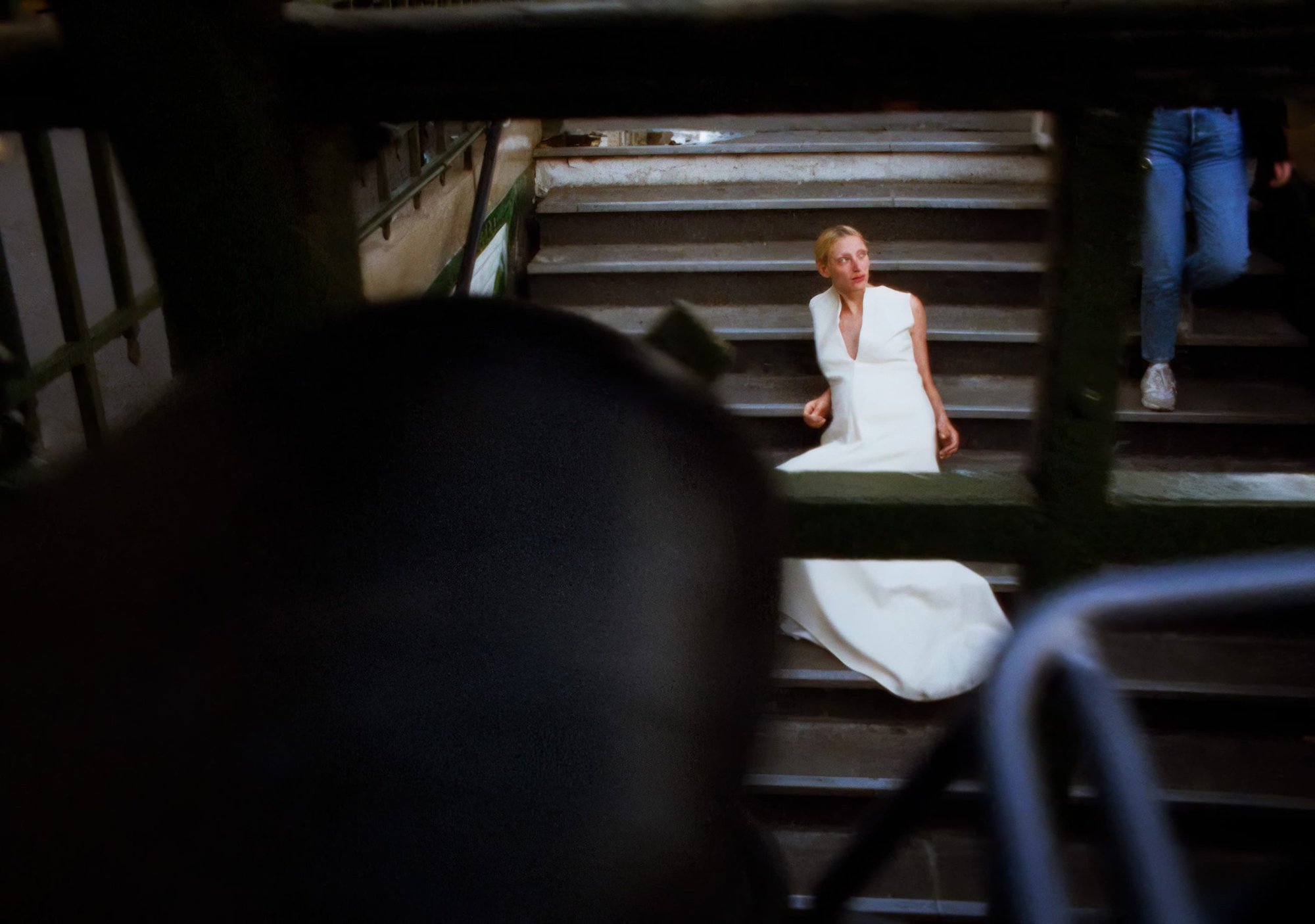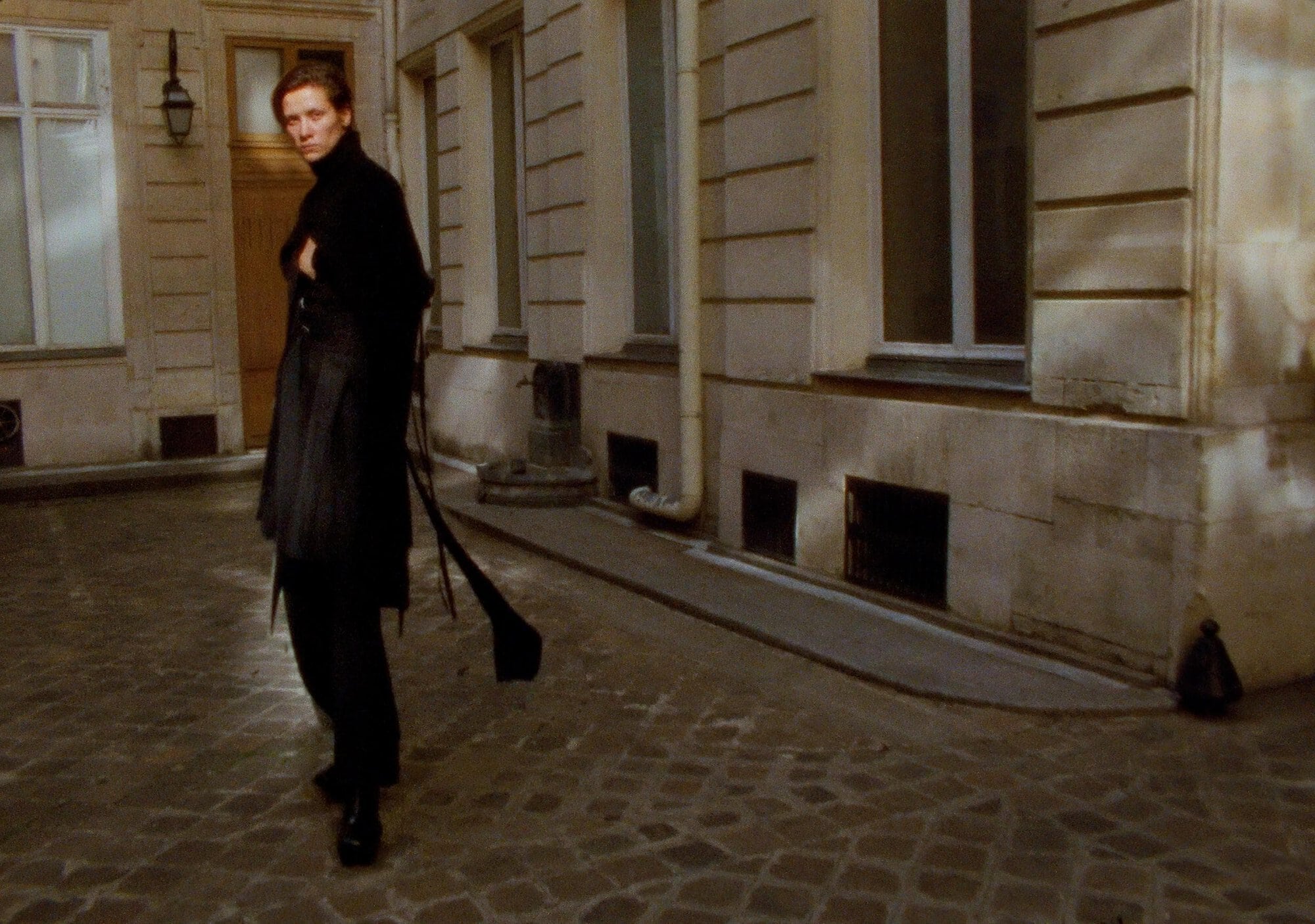 Peter Do Creative Director | Peter Do
Art Director | An Nguyen
Film Director | Philipp Paulus
Photographer | Philipp Paulus
Models | Maggie Maurer, Baby Nora-Jane and Vaiora Stroganoff
---
Polo Ralph Lauren 'Salem & Morehouse'
Spring 2022
Ralph Lauren Creative Director | Ralph Lauren
Photographer | Nadine Ijewere
Models | Aaliyah Hydes and Franciele Santos with current students, faculty, and alumni of Morehouse and Spelman Colleges
---
Tory Burch
Spring 2022
Tory Burch Creative Director | Tory Burch
Models | Fran Summers, He Cong, and Umbad Abdi
---
Zara Studio Men's
Spring 2022
Agency | Baron & Baron
Chief Creative Officer & Film Director | Fabien Baron
Creative Director | Christophe Derigon
Photographer | David Sims
Talent | Kodi Smit-McPhee
Stylist | Karl Templer
Hair | Duffy
Makeup | Satoko Watanabe
---