---
Considering so many fashion houses make the majority of their revenue in the fourth quarter via gifting, it is surprising that the adverting field is thins out with few fashion players entering the game to maximize the opportunity. That being said, there were some dynamic Holiday 2019 fashion ads this season including notable ones from Gucci, Gap, JW Anderson, and Hermès.
Gucci's Alessandro Michele and Creative Director Christopher Simmonds once again reteamed with director Harmony Korine to build a narrative for the season centered around a Christmas Cruise complete with Santa and a diverse range of characters. JW Anderson brought back his QVC inspired character, Sandie Stone, played by Justin Vivian Bond to share how to do up the holidays while Hermès continued to delight with their imaginative animated worlds. Notable for the season was a change of direction for Gap whose new CMO Alegra O'Hare teamed with Johannes Leonardo for fashion's most emoting campaign of the season and well played one of the holidays shifting from traditional TV spots to airing on streaming platforms such as Hulu, and other digital networks such as Vevo and Facebook Watch.
By pulling these Top 10 Holiday Fashion Ad Campaigns of 2019 together, The Impression hopes to inspire others to enter the field for next season and not let the Grinch of budgets get the better of fashion.
Burberry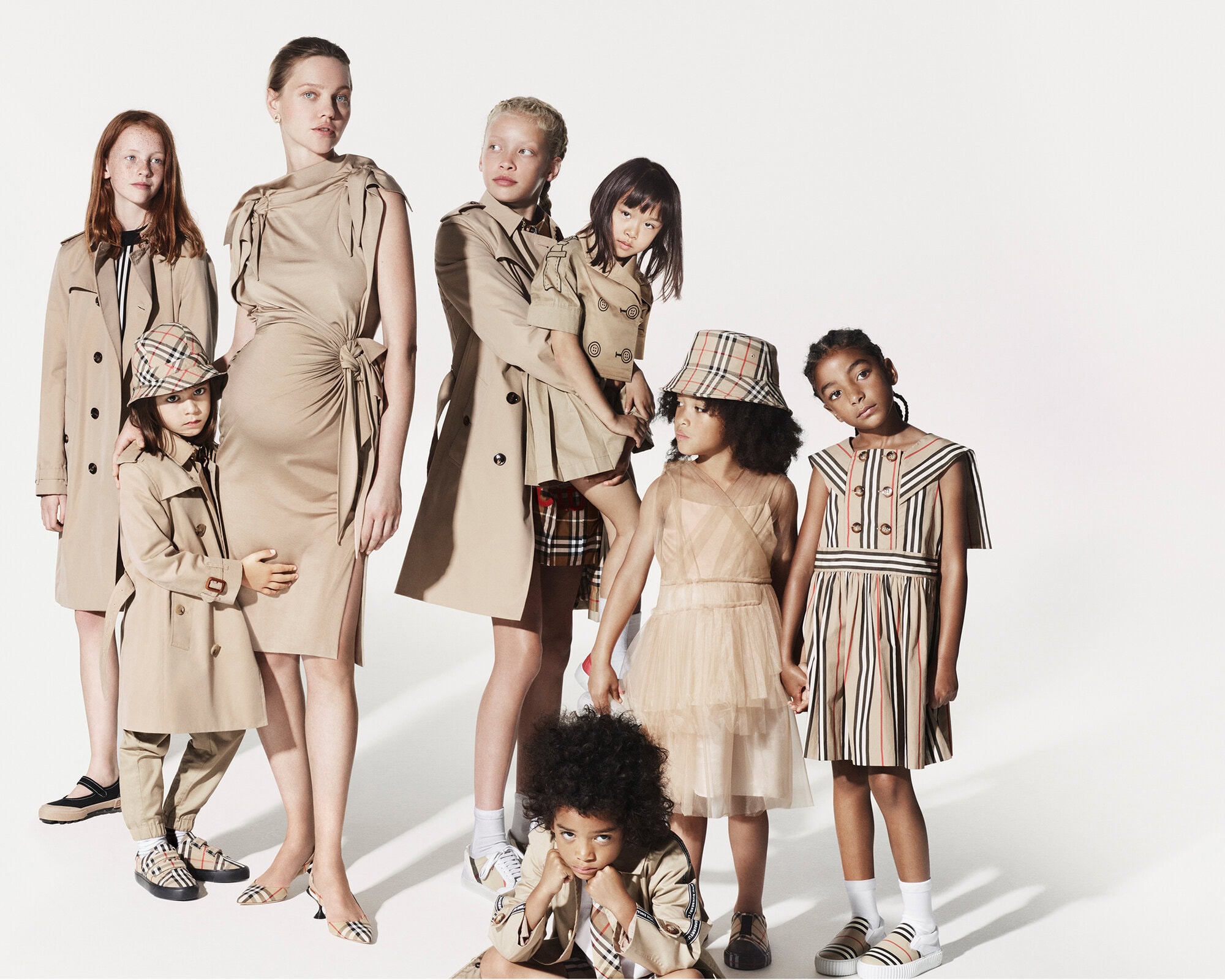 Burberry Chief Creative Officer | Riccardo Tisci
Photographer/Director | Mert Alas & Marcus Piggott
Talents | Alexis Chaparro, Arah Clarke, Ava Valentine, Blanket, Bodhi Horton, Boychild, Carla Bruni, Casper Chatfield,
Cassius Varghese, Cecilia Chancellor, Christian Guzman, Dahely Nunez, Daisy Middleton, Elis Moaven, Fran Summers, Hector Polio, Howard Griffiths, Ikram Abdi Omar, Jacob Guerra, Jaeda Sherman, Jose Polio, Keith Summers, Kristians Jakovlevs, Lea T, Leissy De La Cruz, Louis Chatfield, Mahmood, Marina Morena, Noah Carlos, Noah Landes, Regina Limon Vega, Reia Zhing Cheong, Ruben Loftus-Cheek, Sasha Pivovarova, Shay, Valentin Bedford, Wu Tsang, Yoo Ah-in, Zhou Dongyu
Stylist | Carlos Nazario
Hair | Anthony Turner
Makeup | Isamaya Ffrench
Music | What Is Love? by Deee-Lite
---
Gap
GAP CMO | Alegra O'Hare
Agency | Johannes Leonardo
Creative Director | Omid Amidi
Director | A.G. Rojas
Music | Where is My Mind by Guy Farley
---
Gucci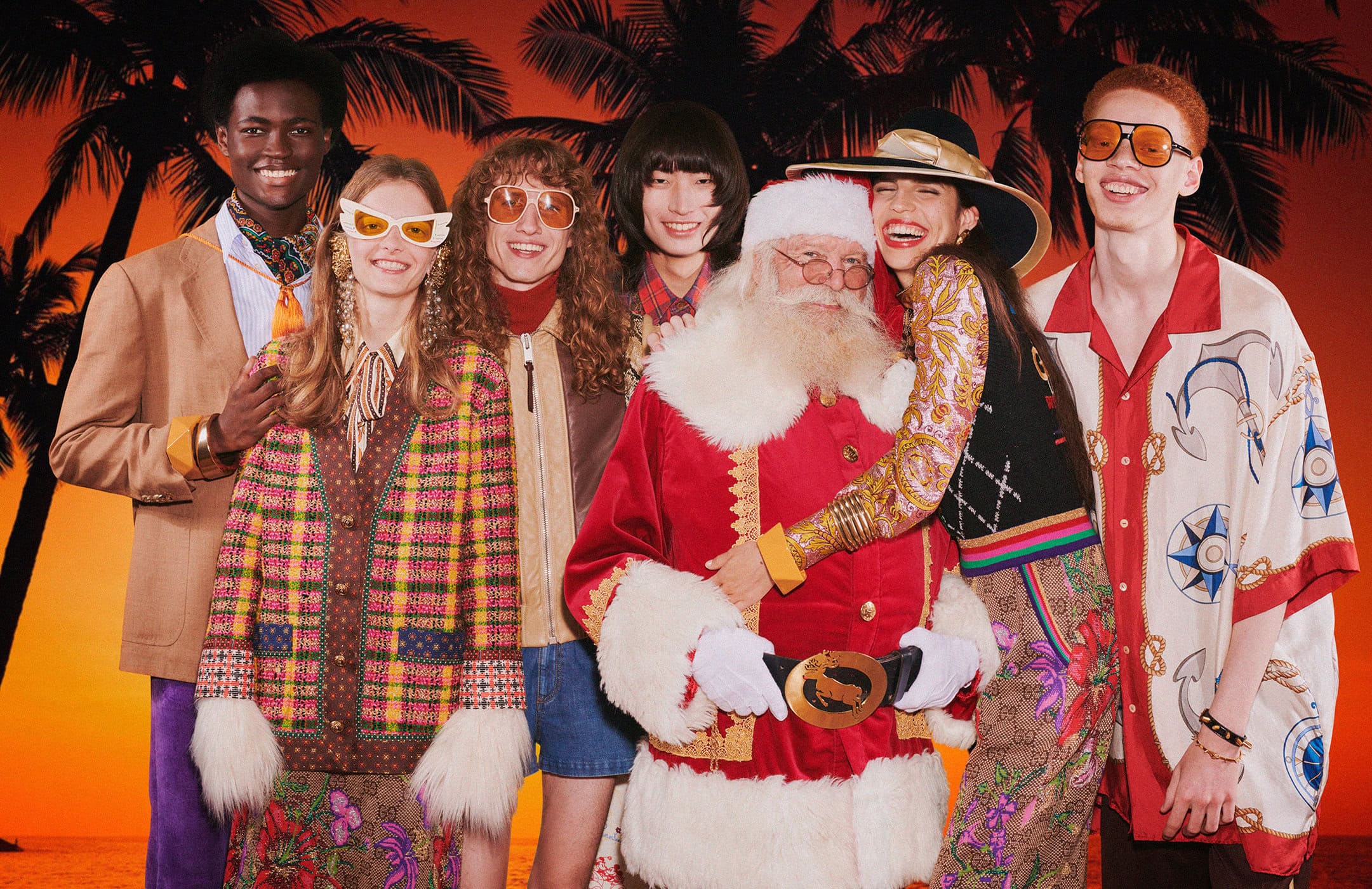 Gucci Creative Director | Alessandro Michele
Agency | Simmonds ltd.
Creative Director | Christopher Simmonds
Photographer/Director | Harmony Korine
Hair | Alex Brownsell
Makeup | Thomas De Kluyver
Music | Little St Nick Music and Lyrics by Brian Wilson, Michael Love
Original Publisher: SEA OF TUNES PUBLISHING CO INC/ IRVING MUSIC INC.
Italian Publisher: © 1966 EMI MUSIC PUBLISHING ITALIA SRL / UNIVERSAL MUSIC ITALIA SRL
Performed by The Beach Boys
(P) 1964 Universal Music Italia S.r.l.
---
Hermès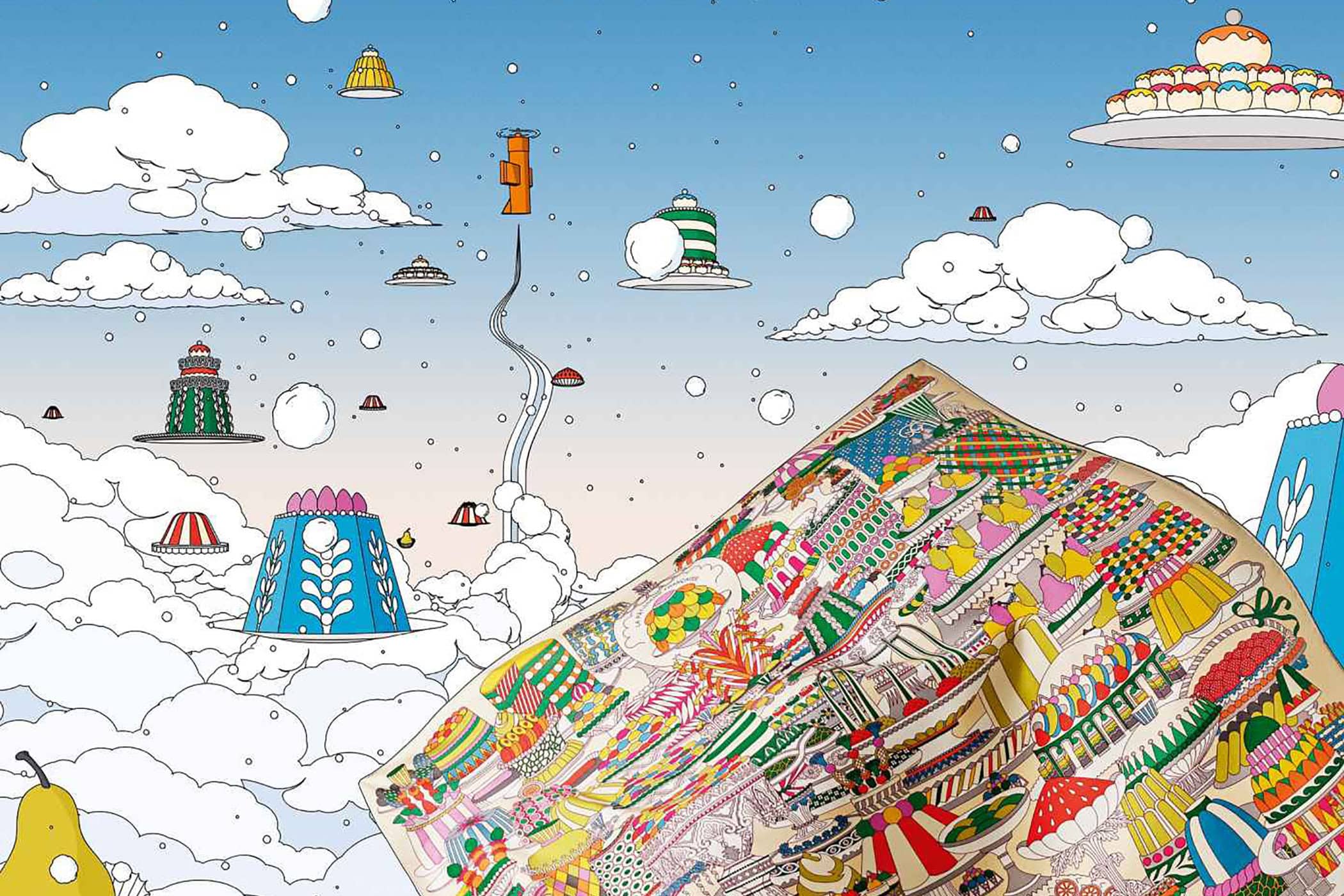 ---
JW Anderson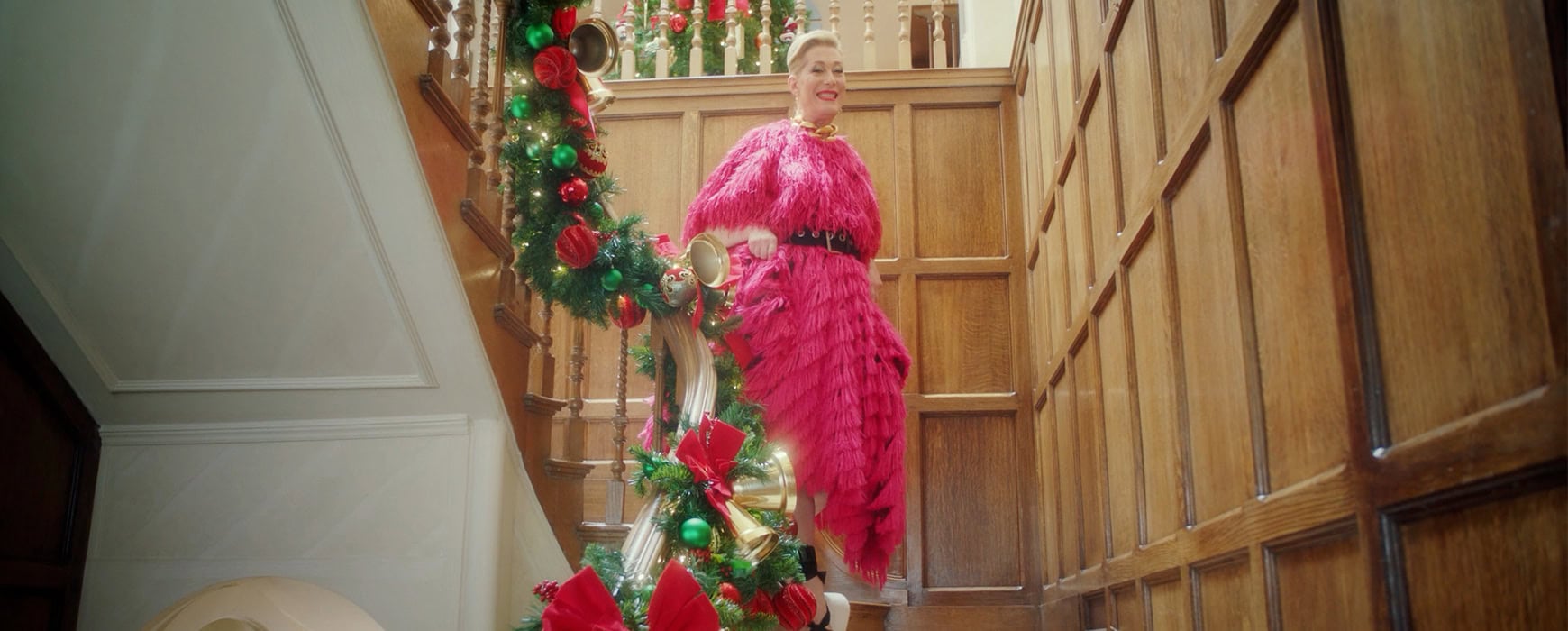 JW Anderson Creative Director | Jonathan Anderson
Director | Michael McCool
Director of Photography | Sam Goldie
Photographer | Drew Wheeler
Talents | Mx Justin Vivian Bond as Sandie Stone, Jill Pangallo as Joyce Nawmen, Jeremy L as Irwin
Hair | Daniel Martin
Makeup | Andrew Gallimore
Manicurist | Jenny Longworth
Production Designer | Thomas Petherick
Production | Holmes production
---
Miu Miu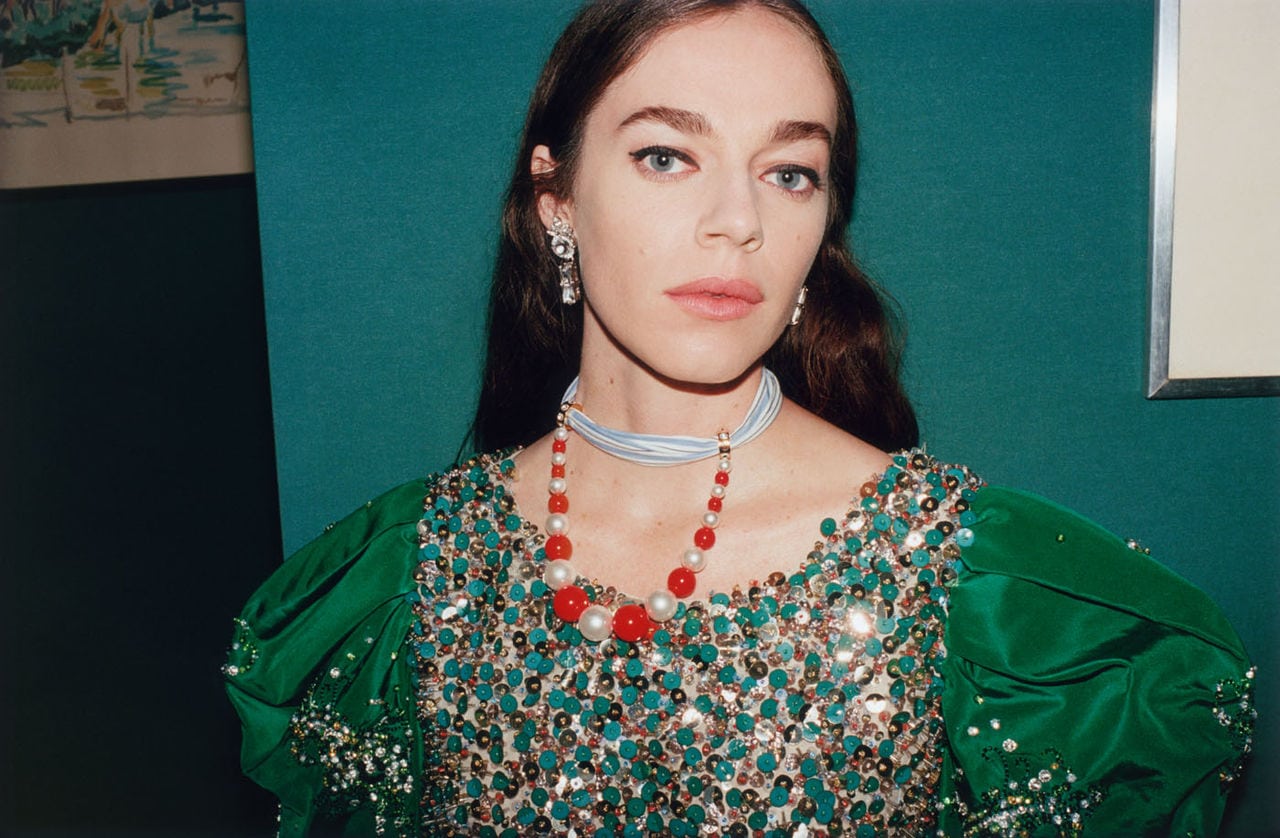 Miu Miu Creative Director | Miuccia Prada
Agency | Jacobs+Talbourdet-Napoleone
Creative Director | Jean-Baptiste Talbourdet & Lolita Jacobs
Photographers | Chris Rhodes & Jean-Baptiste Talbourdet
Director | Simon Cahn
Models | Diacaria Kreminta, Evelyn Nagy, Sculy Mejia, Xie Chaoyu
Stylist | Ursina Gysi
Hair | Chi Wong
Makeup | Adrien Pinault
Casting Director | Hailey Gates
---
Polo Ralph Lauren – Every Moment Is A Gift
Ralph Lauren Creative Director | Ralph Lauren
Photographers | Hill & Aubrey (Tim Hill & James Aubrey Finnigan)
Director | Steven Brahms
Talents | Taylor Hill & Family, Gough Family, Phillip Bread & Myers family, Matt Dallas, Blue Hamilton & Son, Damian, Zoya Loeb & Family, Jegor Venned, Altyn Simpson, Herieth Paul, Jeenu Mahadevan, Chunjie Liu & Zhao Lei
Hair | Vi Sapyyapy
Makeup | Pey Gay
Music | Homecoming by Josh Ritter
---
Roger Viver
Roger Vivier Creative Director | Gherardo Felloni
Agency | Bonjour Paris
Director | Laura Sicouri
Cinematographer | Andrea Danese
Production | Insurrection
Screenwriters | Enrico Manzo & Andrea Danese
Talent | Pauline Jacquard, Raban Renatus, & Tuna Melts My Heart
Location | Paris
Music | Panarama
---
Thom Browne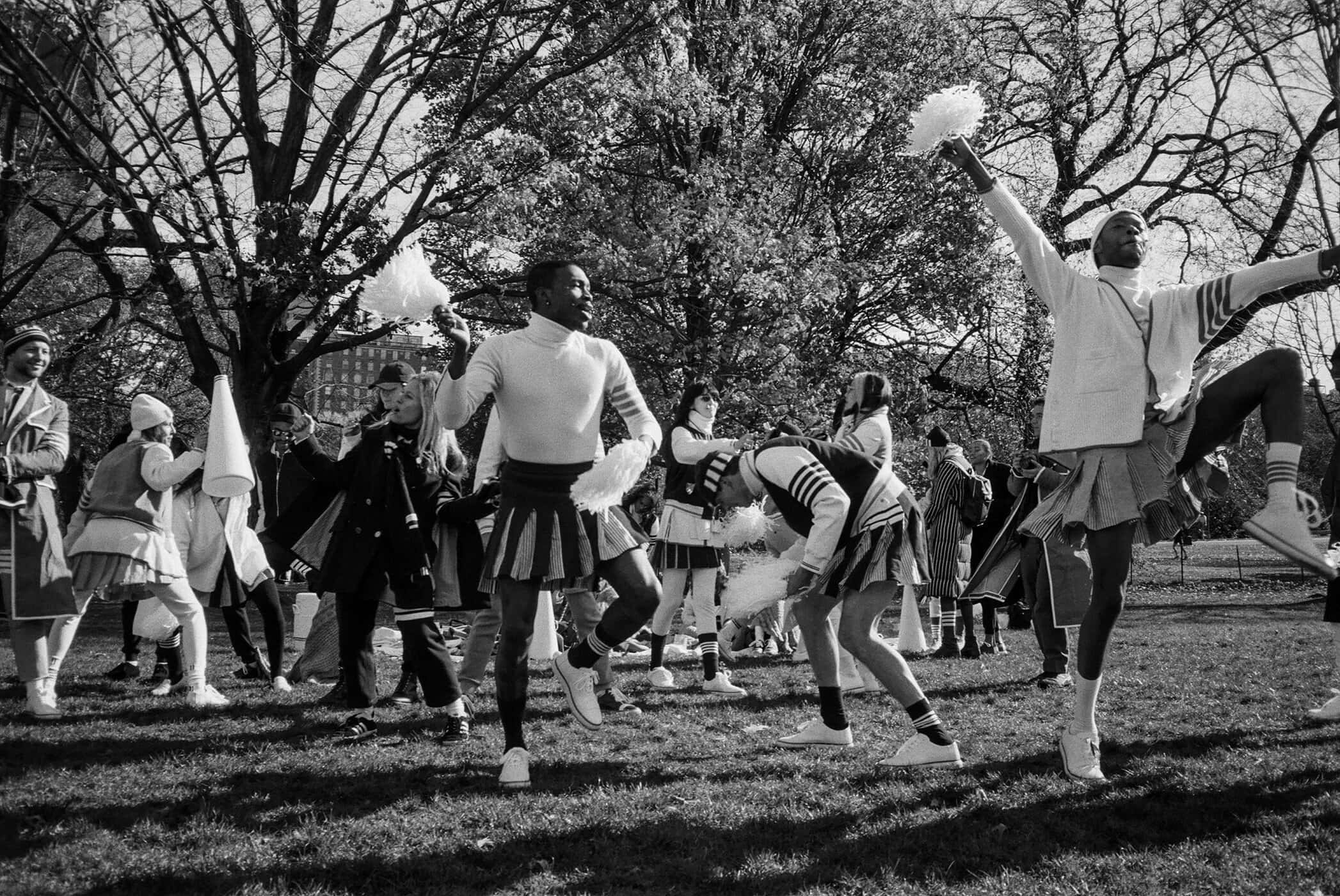 Thom Browne Creative Director | Thom Browne
Photographers | Cass Bird, Daniel Arnold, Emma Swanson, & Thomas McCarty
Director/DP | Zach Sky
Talents | Robert Childs, Mario Carbone, Derek Blasberg, Lil Uzi Vert, Ella Balinksa, Dan Donegan, Rocky Hardwood, Ruby Aldridge, Jeremy O. Harris, Richie Shazam, Samuel Hine, Chris Black, & Chloe Wise
Cam Operator | Ben Shapiro
1st AC | Sam Wood
Sound Mixer | Lily Bernstein
Editor | Max Basch
---
Versace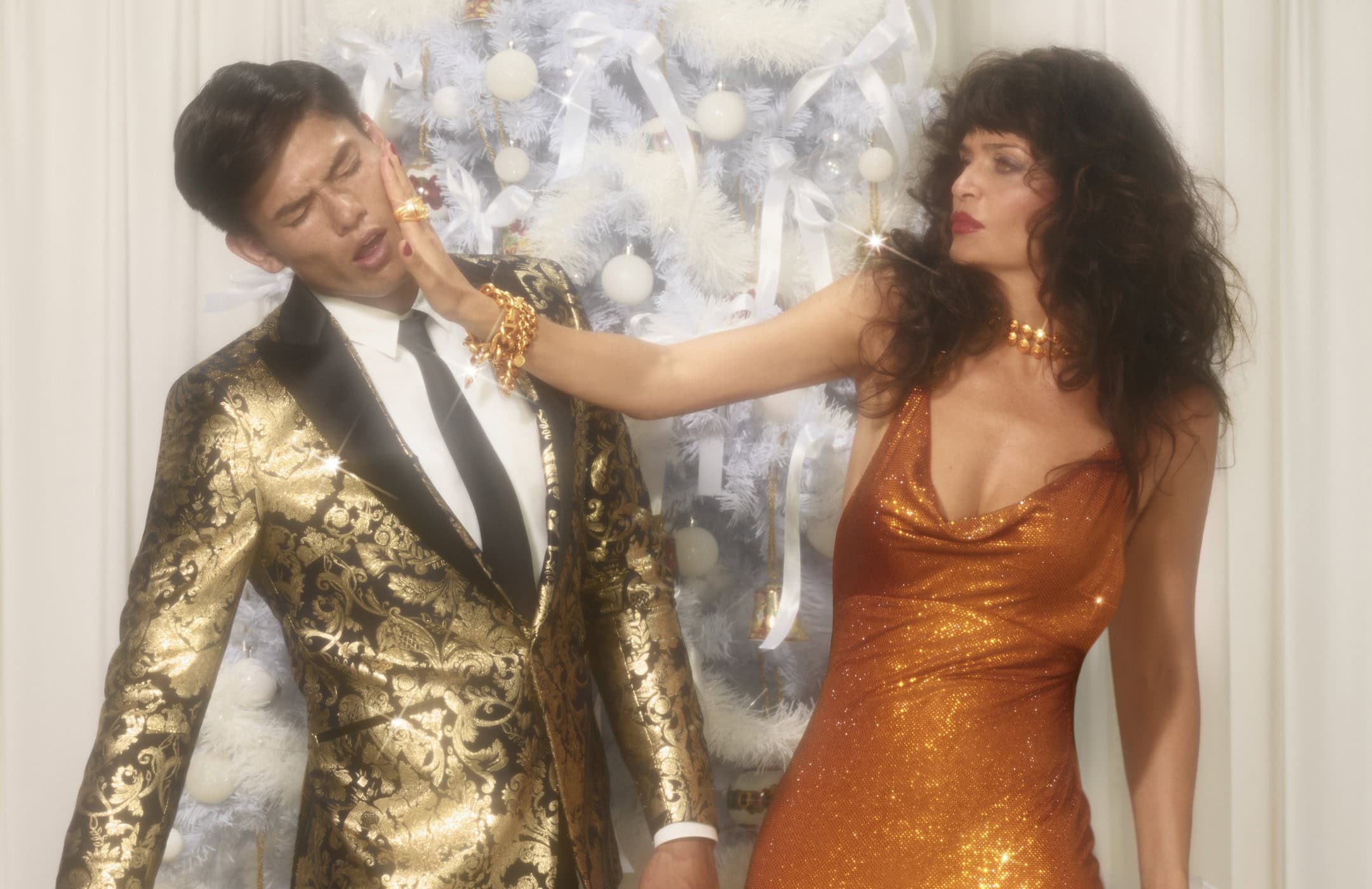 Versace Creative Director | Donatella Versace
Director/Creative Director | Sarah Baker
Photographers | Edith Bergfors & Milo Reid
Talents | Helena Christensen, Sarah Baker, Donatella Versace
Hair | Denise Kum
Makeup | Tahira
Set Designer | Enrico Pompili
---
---