---
Menswear stepped up its game this season with a slew of campaigns that balanced concept, execution, emotion, memory, and at times, humor.
Due to the men's cadence of presenting collection ahead of women's, men's has benefited from the long lead time to concept before delivery, by about 2 months for spring. That additional time benefitted houses including Dior, Boss, Raf Simons, Berluti as well as Prada, Celine, and Zara.
This season saw Willy Vanderperre lens two of the top 10 men's campaigns including Ludovic de Saint Sernin and Raf Simons. With the former, the photographer has managed to carve out a brand DNA marinated in sexuality that far too often falls to the wayside for men's campaigns.
Of particular note this season is Zara. The film by Fabien Baron and photography by Craig McDean are both sublime and a real lesson in how a powerful concept and execution can elevate a mainstay brand above many a luxury house. The stage is set, pun intended, for how other houses respond. We hope the best for their future opening receptions.
Here are The Impression's Top 10 Men's Fashion Ad Campaigns of Spring 2020 as selected by our Chief Impressionist Kenneth Richard and the team at The Impression.
Amiri
Amir Creative Director | Mike Amiri
Agency | Jonny Lu Studio
Creative Director | Jonny Lu
Photographer | Jonas Lindstroem
Models | Mara Kaswampiro, Katya Bybina, Eduards Kraule, Jekardi Skyes, & Helio Tabaillon
Stylist | Max Clark
Casting Director | Arianna Pradarelli
---
Berluti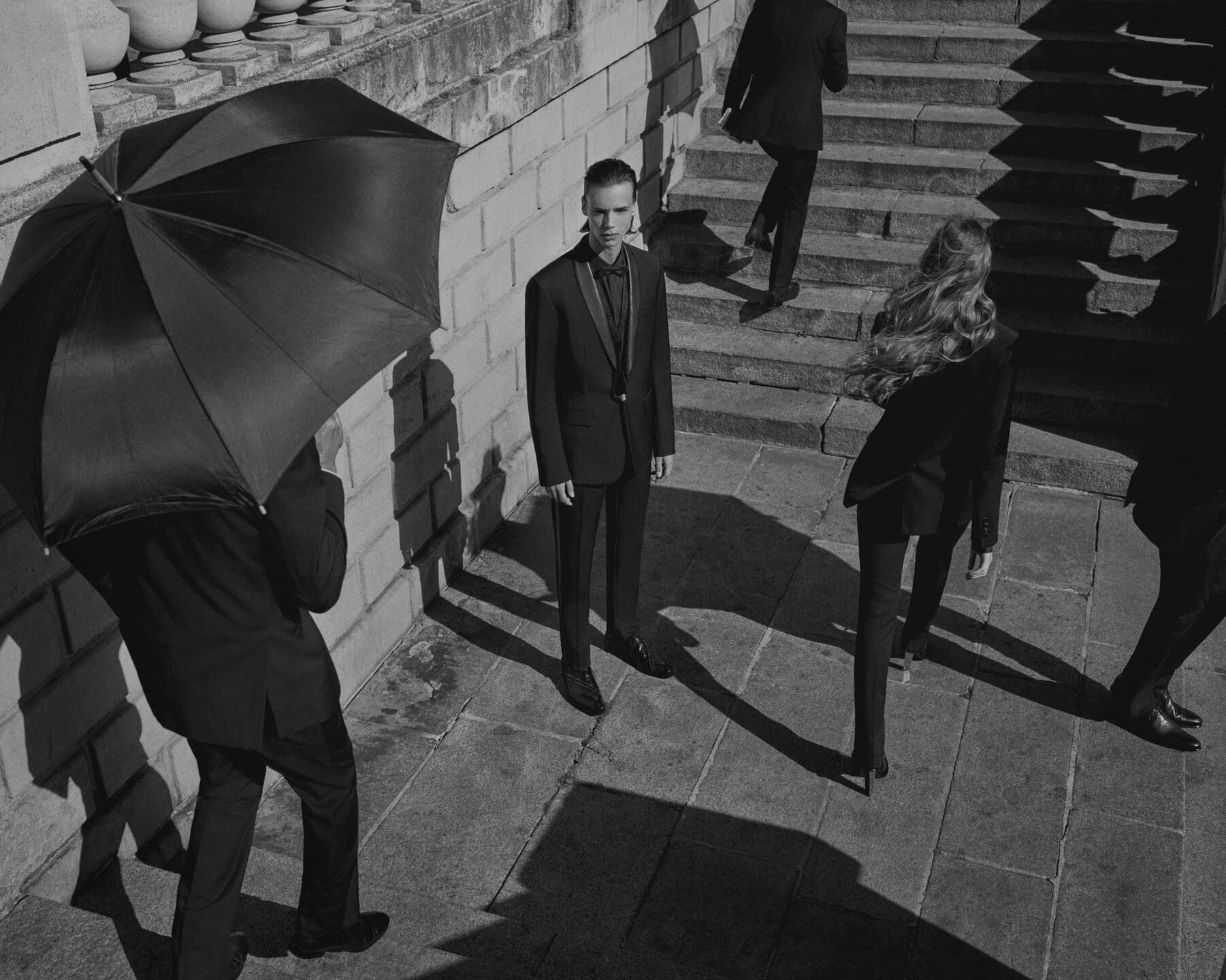 Berluti Creative Director | Kris Van Assche
Photographer | Ronan Gallagher
Director | Nicolas Santos
Director of Photography/Editor | Stini Röhrs
Models | Olly Martyn, Huug Noordermeer, Svend T. Bjoern
Stylist | Mauricio Nardi
Hair | Yuji Okuda
Makeup | Satoko Watanabe
Grading | ARRI Media Berlin
Music | Studio Frédéric Sanchez
---
Boss
Agency | Baron & Baron
Creative Director | Fabien Baron
Director | Fabien Baron
Photographer | Craig McDean
Accessories | Shot by Thomas Lohr
Stylist | Ludivine Poiblanc
Hair | Paul Hanlon
Makeup | Diane Kendal
Models | Henry Kitcher & Tim Schuhmacher
---
Celine
Celine Creative Director | Hedi Slimane
Photographer/Director | Hedi Slimane
Models | Martin Jorgensen, Jacob, & Tom
Hair | Esther Langham
Makeup | Aaron de Mey
Location | Côte d'Azur, France
Music | "Vile Man" by Acid Baby Jesus
---
Dior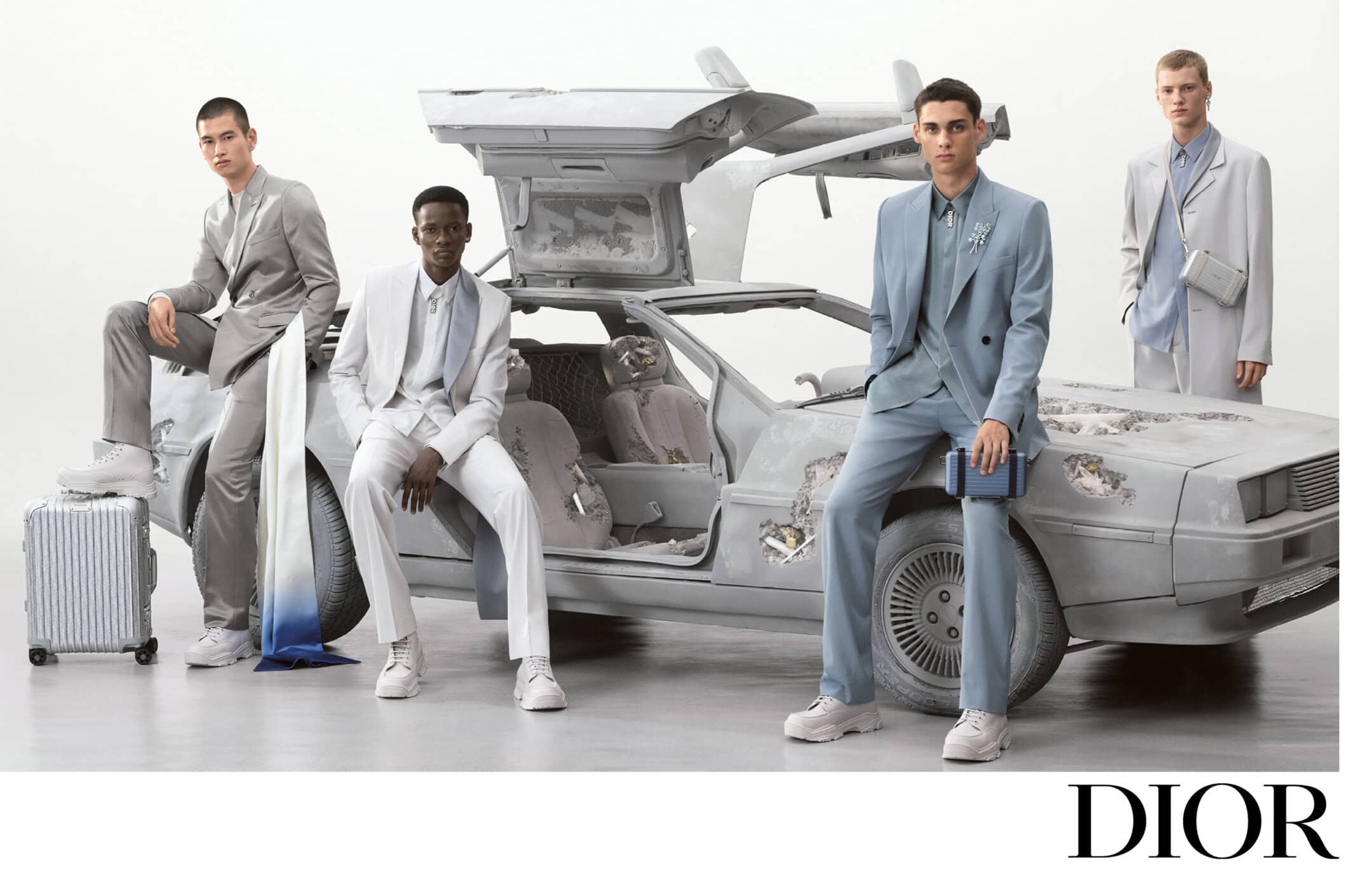 Dior Men's Creative Director | Kim Jones
Creative Director | Ronnie Cooke-Newhouse
Photographer | Steven Meisel
Models | Braien Vaiksaar, Kohei Takabatake, Liam Marquant, Ludwig Wilsdorff, & Serigne Lam
Stylist | Melanie Ward
Hair | Guido Palau
Makeup | Pat McGrath
Casting Director | Shelley Durkan
Set Designer | Mary Howard
---
Ludovic de Saint Sernin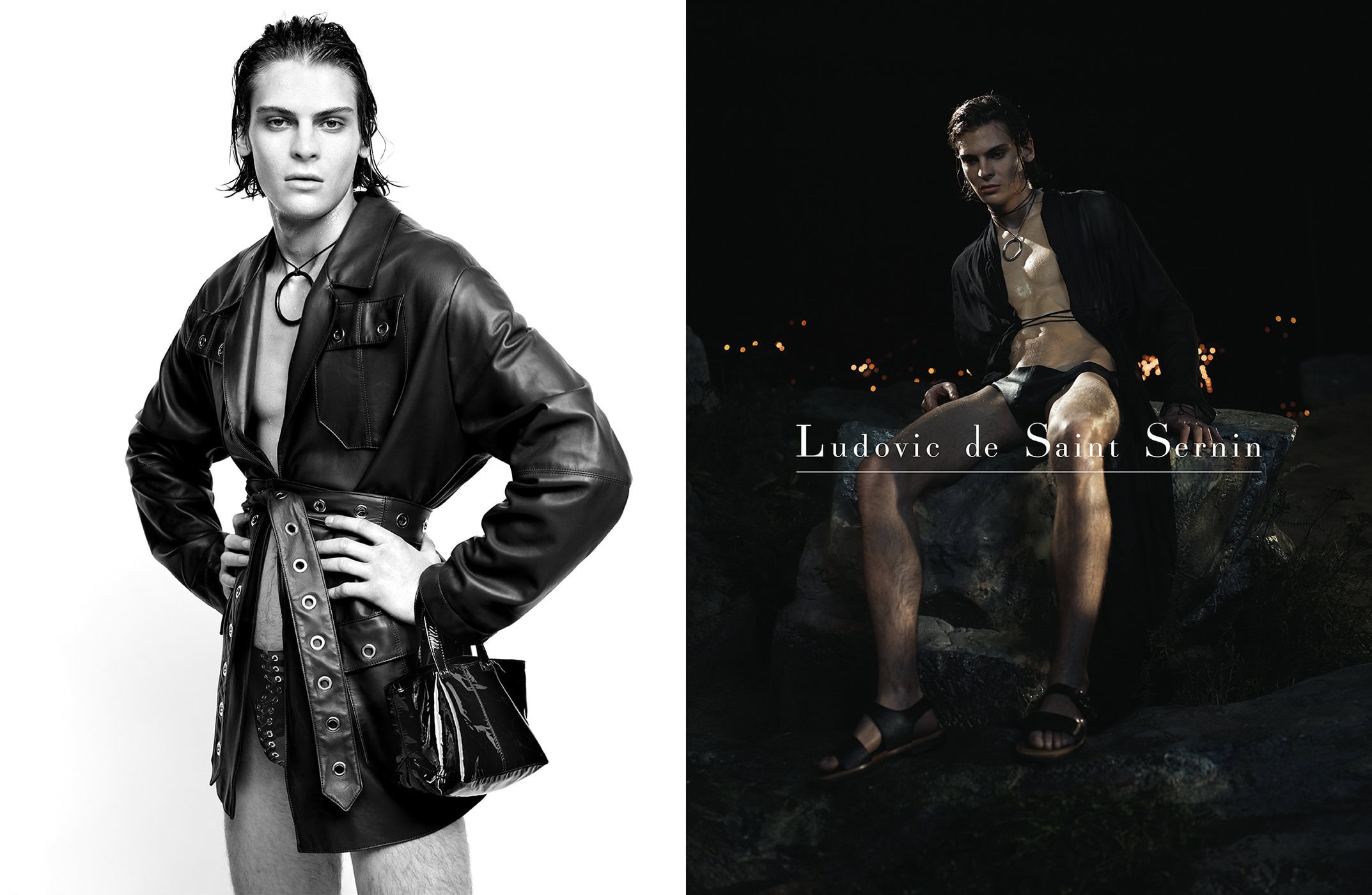 Brand Creative Director | Ludovic de Saint Sernin
Art Director | Simon B Mørch
Photographer | Willy Vanderperre
Model | Loris Mascarel
Model Agency | Liana Soulie @ Success Models
Hair | Louis Ghewy
Makeup | Lynsey Alexander
Manicure | Anatole Rainey
Press | A.I.
Casting Director | Piotr Chamier
Set Designer | Pepijn Vanlooy
Location | Little Grand Studio
Production | Entrée Libre
---
Prada
Prada Creative Director | Miuccia Prada
Creative Director | Ferdinando Verderi
Photographer | David Sims
Models | Frank Ocean, Austin Butler, & Nicolas Winding Refn
---
Raf Simons
Raf Simons Creative Director | Raf Simons
Photographer | Willy Vanderperre
Models | Daan Duez, Dries Haseldonckx, Ilona Desmet, Luca Lemaire, & Maoro Bultheel
Stylist | Olivier Rizzo
Hair | Anthony Turner
Makeup | Peter Philips
Set Designer | Emma Roach
---
Thom Browne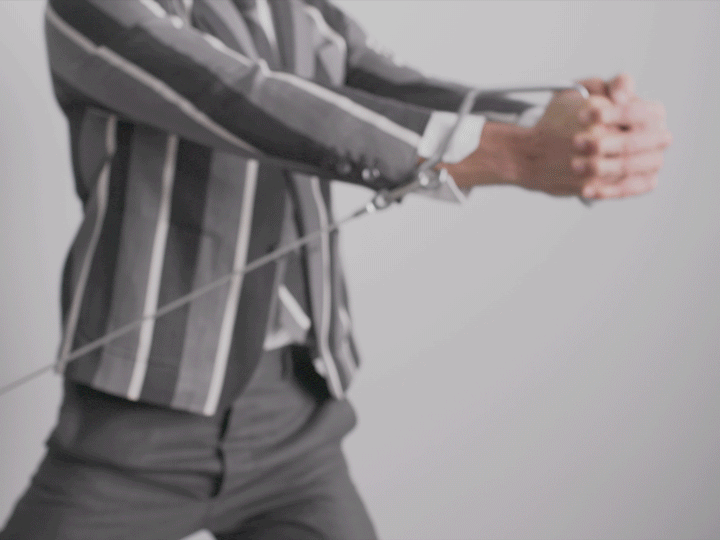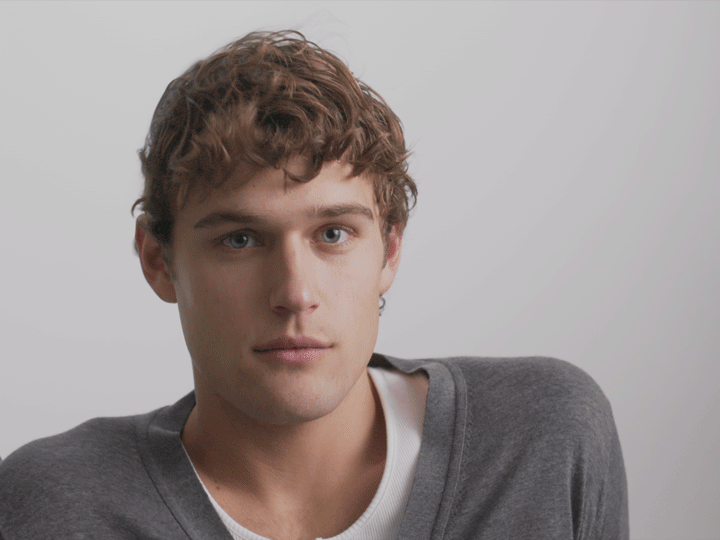 Thom Browne Creative Director | Thom Browne
Photographer | Luis Alberto Rodriguez
Stylist | Ian Bradley
---
Zara
Agency | Baron & Baron
Chief Creative Director | Fabien Baron
Creative Director | Christophe Derigon
Film Director | Fabien Baron
Director of Photography | Philippe Le Sourd
Executive Producer | Mina Viehl
Production | Seeker Productions / 138 Productions
Photographer | Craig McDean
Models | Rockwell Harwood, Benno Bulang, Oumar Abdu Rahman Diouf, Leon Dame, Elias de Poot, Romaine Dixon, Jonas Glöer, Junyounghwang, Henry Kitcher, & Erik Van Gils
Stylist | Karl Templer
Hair | Eugene Souleiman
Makeup | Susie Sobel
Casting Director | Ashley Brokaw
Set Designer | Mary Howard
EP of Post | Jacques del Conte
Editor | Will Town
Music | Future Perfect
Sound Design | Raphael Ajuelos
---
---