---
As we headed into the spring 2021 Milan shows there was plenty of dialogue around the merit of fashion shows, how they would be produced, who would show, and who would show-up.
As our street style will attest to, despite American editors/buyers prohibited from traveling to Europe and plenty of European professionals opting to remain in their respective countries, foot traffic was not an issue. Production proceeded with safety protocals in place as gleened in our backstage coverage as hair and make-up professionals practically sported hazmat suits with rubber gloves, plexiglass visors, and face masks while working face-to-face with models to get their beauty on. Show venues adjusted seating from benches to blocks as onlookers sat spread out with little to interact with other than their phones. Which is rather the whole point as the benifit of live events has 100% to do with the phone cameras and the megaphone they have access to via social media. After all, Jason Wu and Christian Siriano, who both staged live events, had the most digital reach out of New York's fashion week, crushing the slew of designers opting to do video presentations.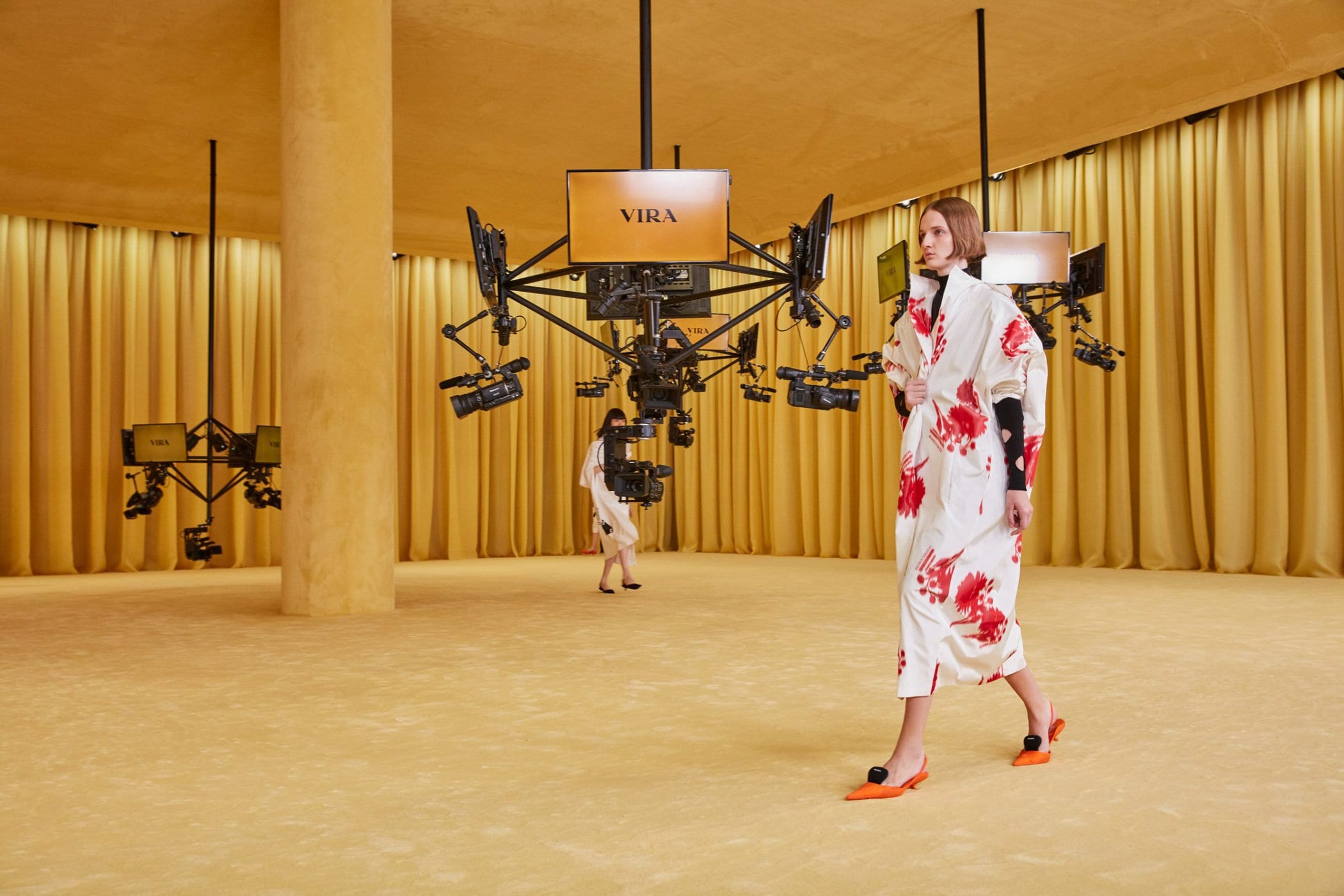 While Prada didn't do a live show per se, the dynamic duo of Miuccia Prada and Raf Simons did opt for staging a runway show-like event with models walking around a slew of cameras for the pairings first outing as co-creators of the house. The showing was followed by a brief pre-recorded Q&A which answered key questions about how they work and thoughts on Spring 2021. The presentation was as elevated and intellectualized as the brands DNA has reflected through the years.
The Prada show lived up to the anticipation as the pair maximized the house design codes, distorting scale, playing with graphics, and redefining the proportion.
It answered the question of what is modern today while simultaneously generating desire.
Desire is the cornerstone of Pierpaolo Piccioli's Valentino and the creative once again provided one of the season's mist uplifting and emotionally rewarding collections.
Relocating from Paris to his native Italy Piccioli bask the audience in a garden of rich delights with floral prints and sophisitcated color combinations he has become known for.
Both Creative Director Francesco Risso for Marni and Giada's Creative Director Gabriele Colangelo opted for digital presentations that each showcased their design houses in unique ways. Colangelo took it literally as Giada's digital presentation was an interactive tour of 4 floors of the Giada building on via Montenapoleone. Each floor was filled with pieces of the Spring collection that the viewer could explore in both stills and video getting closer that one could during a runway show and digesting the collection as the designer intended it to be seen.
Meanwhile, over at Marni, Francesco Risso took his showing out of the house enabling a slew of youths from the labels community engage digitally while sporting the collection in a 90 minute freeform video livestream. The collection was highlighted in a lookbook and film lensed on streets around the world with lone protagonist set against crowded freeways.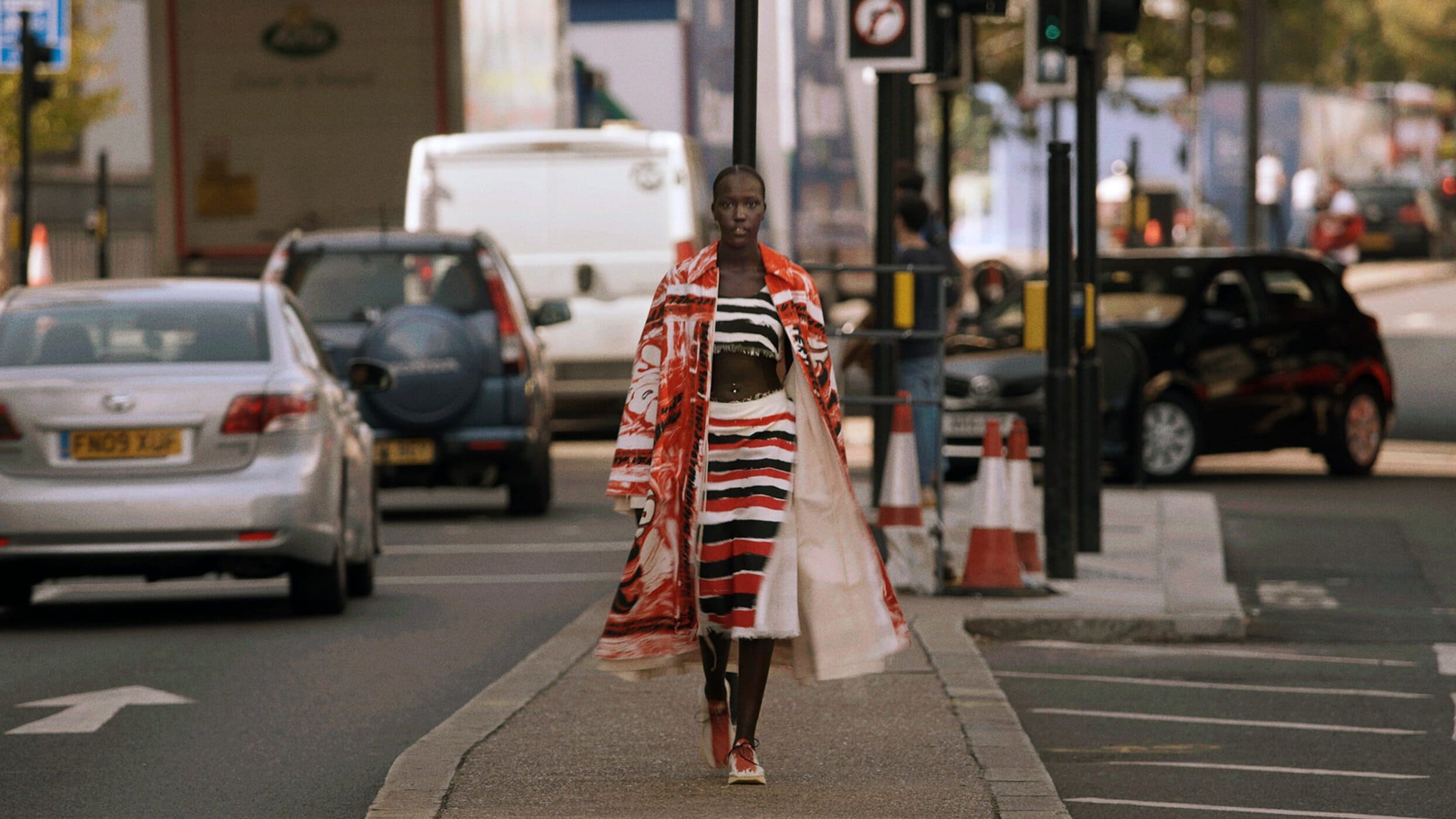 The movement, beauty, and freedom of 'letting go' was fully expressed in Marni and is a roadmap other design houses should look closely at.
Versace, Fendi, Dolce & Gabbana, Salvatore Ferragamo have all gone in and out of our Top 10 each season as each has the means and talent to drive their design vision and the collection placing should come as no surprise to them or our readers. That isn't to say that they don't deserve cubic inches of copy, but sometimes a picture is worth a thousand words. However, one label cracked the Top 10 for the first time and is worth expanding upon, Sportmax.
Sportmax Creative Director Grazia Malagoli, who has been at the house since 1979, and head of creative since 1982, showed perhaps the labels strongest, directional and lean collection in years. Blending the eyes of today with the minimal codes of the waif 90s the collection was a mash-up of sexiness, clean street chic, and casual cool. Certainly it had its references from Helmut Lang to Calvin Klein to Daryl Kerrigan, but never-mind all that.
The collection (Sportmax) rocked and made us long for the freedom of the 90s when cool was simply cool and no-one ever thought about checking their feed or wanted a 'like.'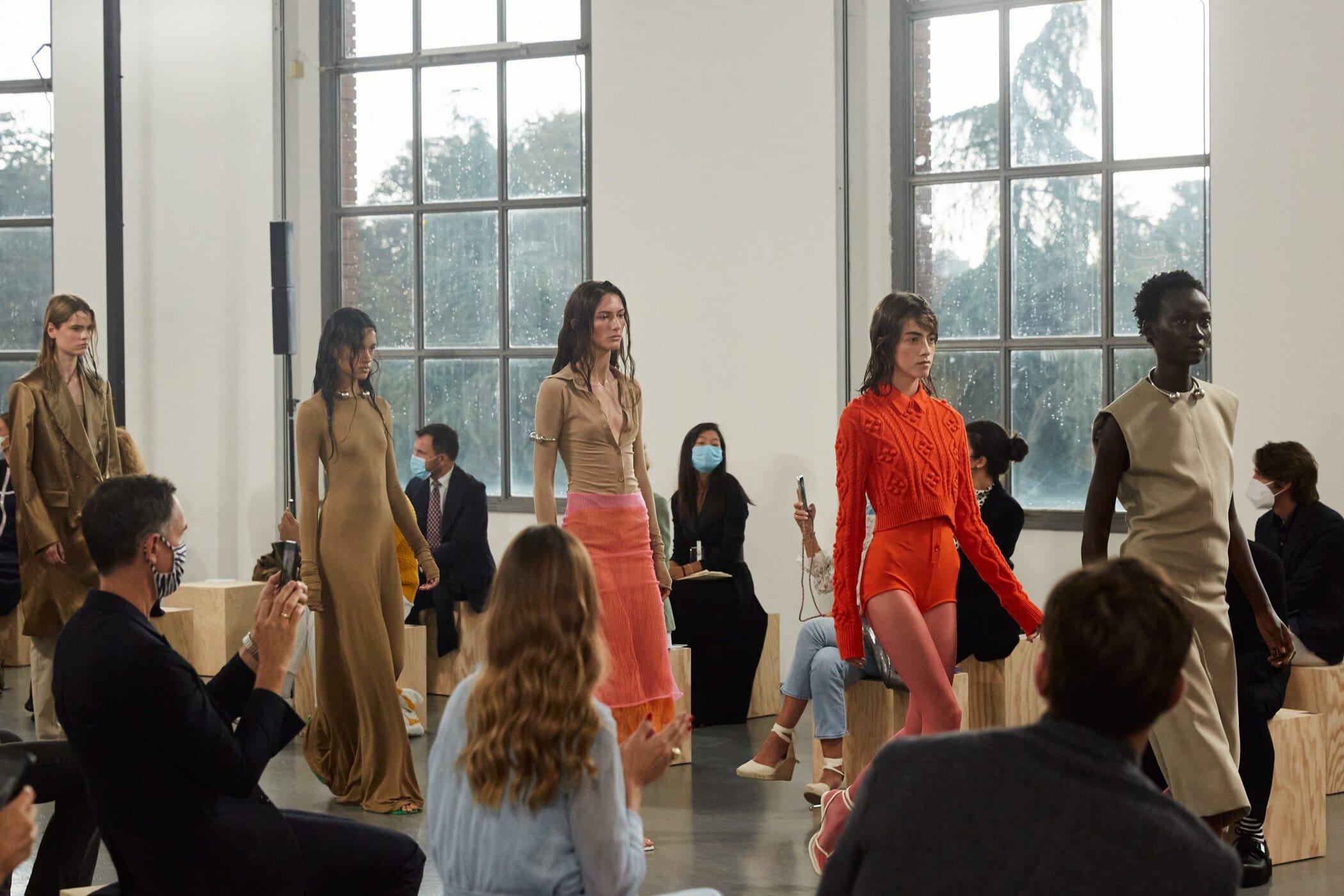 Here are The Impression Top 10 fashion shows of Spring 2021 season as selected by Chief Impressionist, Kenneth Richard.
10 (tie) – Salvatore Ferragamo
9 – Ports 1961
8 – N° 21
7 – Dolce & Gabbana
6 – Giada
5 – Versace
4 – Marni
3 – Fendi
2 – Valentino
1 – Prada
---