While much of the conversation during the Fall 2023 season was characterized by predictions of recession and fashion's response by highlighting more sensible, wearable wardrobe investment pieces, Spring 2024 menswear saw a bit of a more playful swing back toward experimentation and expressionism. Not that these collections aren't sensible, but they tend to embrace a more idiosyncratic and individualist spirit – especially in our standout category, which celebrates younger and undersung talents.
Jordanluca drew inspiration from the "Lipstick Index" – the supposed pattern that lipstick sales are inversely commensurate with the health of the economy – to respond to financial anxiety by defying it, instead diving into a celebratory world of subverted elegance, sexuality, and danger.
Recent LVMH prize finalist Burc Akyol impressed us with a combination of austerity and indulgent luxury that already feels fully formed after launching only just before the pandemic.
Junichi Abe of Kolor leads the pack with the latest iteration of his one-of-a-kind design vision that combines a classical Japanese mastery of layering and silhouette with a post-modern practice of hybridization, making for looks that are immediately striking but then reveals an incredible manifold of irreverent details.
Here are The Impression's Top 10 Men's Standout fashion shows of the Spring 2024 season as selected by our Editorial Team.
10 – Sean Suen
9 – MSGM
8 – Hed Mayner
7 – Botter
6 – Juun.J
5 – Jordanluca
4 – Burc Akyol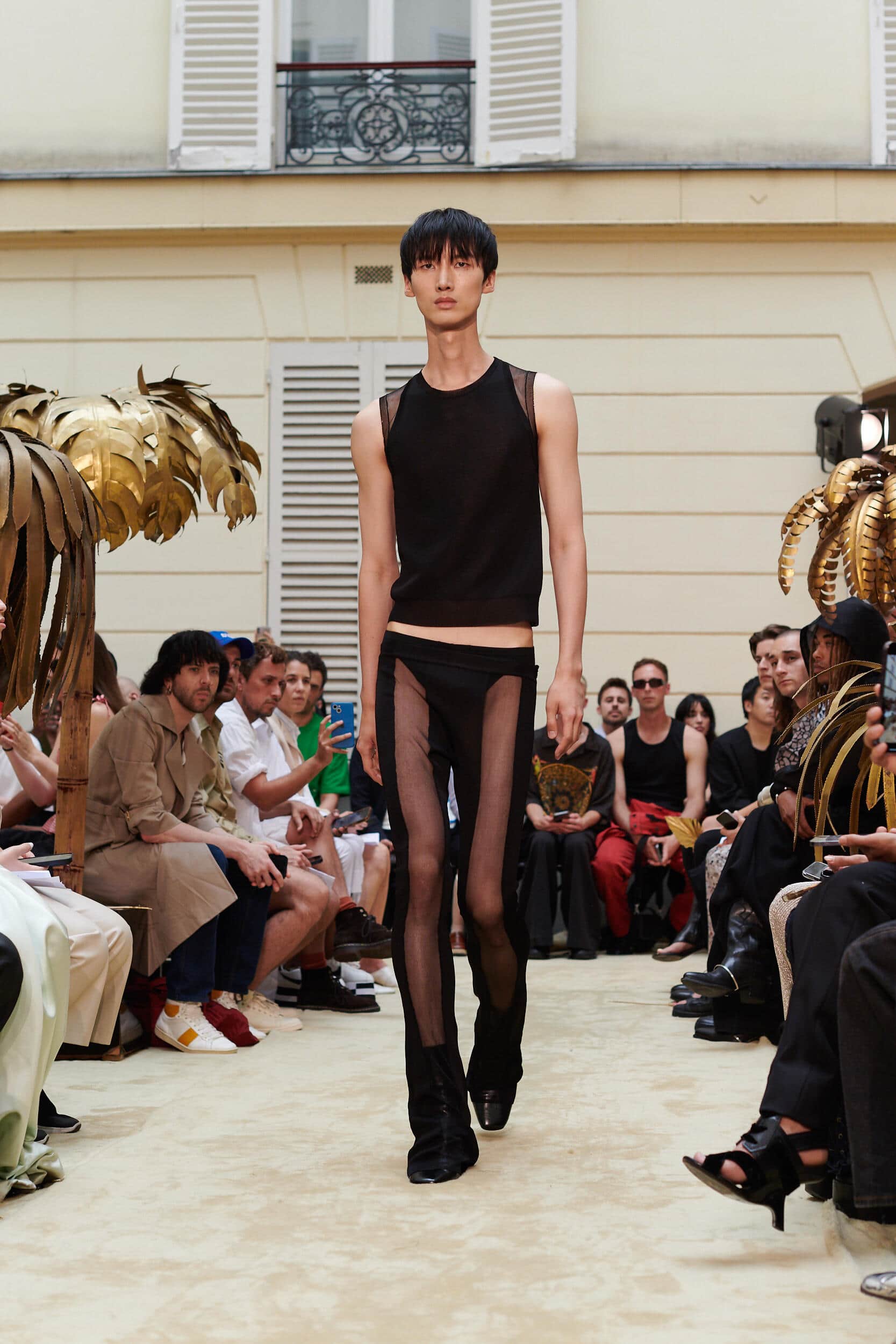 3 – Maison Mihara Yasuhiro
2 – Magliano
1 – Kolor
---