The Best Women's Fashion Ad Campaigns of 2022 as chosen by Kenneth Richard
While our favorite campaigns tend to be those with a rich sense of narrative and a focus on creative concept, this season's best women's campaigns actually ended up being those with a classically minded, pared-back focus on immediately striking and excellently composed visuals.
Moschino's campaign, for example, took creative director Jeremy Scott's bold and surrealist Fall 2022 designs as its basis. Exploring the kind of gilded, baroque opulence we might expect to find in an ornate mansion, the collection seems to take a bit of a cue from Beauty and the Beast's furniture-come-to-life motif; these characters are at once powerful women and fancy pieces of furniture: grandfather clocks, lamps, keyholes, urns, birdcages. Working with multiple levels of depth and height and making dramatic use of shadow, photographer Steven Meisel's compositions feel at once like antique portraits of an aristocratic family, a sitting room brought to life, and a Broadway set.
Miu Miu, Alexander McQueen, and Saint Laurent took an even more straightforward approach, eschewing theatricality and narrative in favor of simple editorial-style imagery that was nonetheless rife with character, emotional texture, and of course style.
The undersung but always impeccable Giada looked to the slow-motion poetry of the natural world with its stunning Fall campaign by photographer Chris Rhodes, who captured model Marte Mei Van Haaster against the monumental and rawly beautiful setting of an Italian marble quarry. The hard edges and striations of color provide gorgeous harmony and contrast with the precise lines and poetic palette of creative director Gabriele Colangelo's design work, and drew out the inspiration of volcanic landscapes and northern light behind the collection.
Loewe's Fall campaign made excellent and subtly surreal use of artist Anthea Hamilton's pumpkin sculptures, which also formed the basis of the house's set design for the collection's runway show. Another strong example of Loewe's uncanny ability to inject the everyday with a sense of the artistic and the magical, the campaign conveyed the brand's power to occupy a singular space at the intersection of fashion, art, and life, particularly emphasized in its thoughtful ability to call on artistic practices both historical and contemporary.
Here are The Impression's Top 10 Women's Fashion Ad Campaigns of 2022 as selected by our Chief Impressionist, Kenneth Richard.
Acne Studios
Fall 2022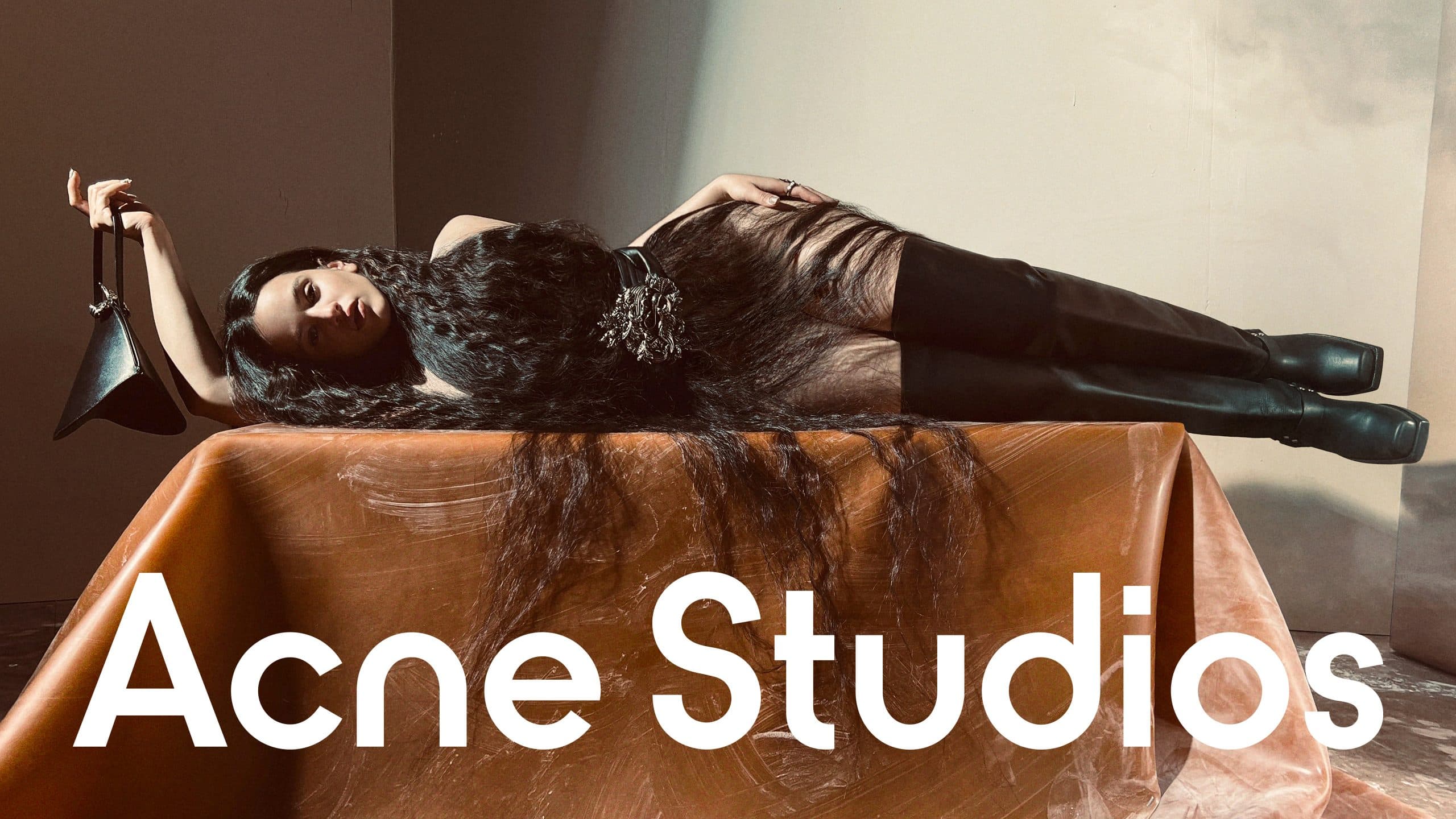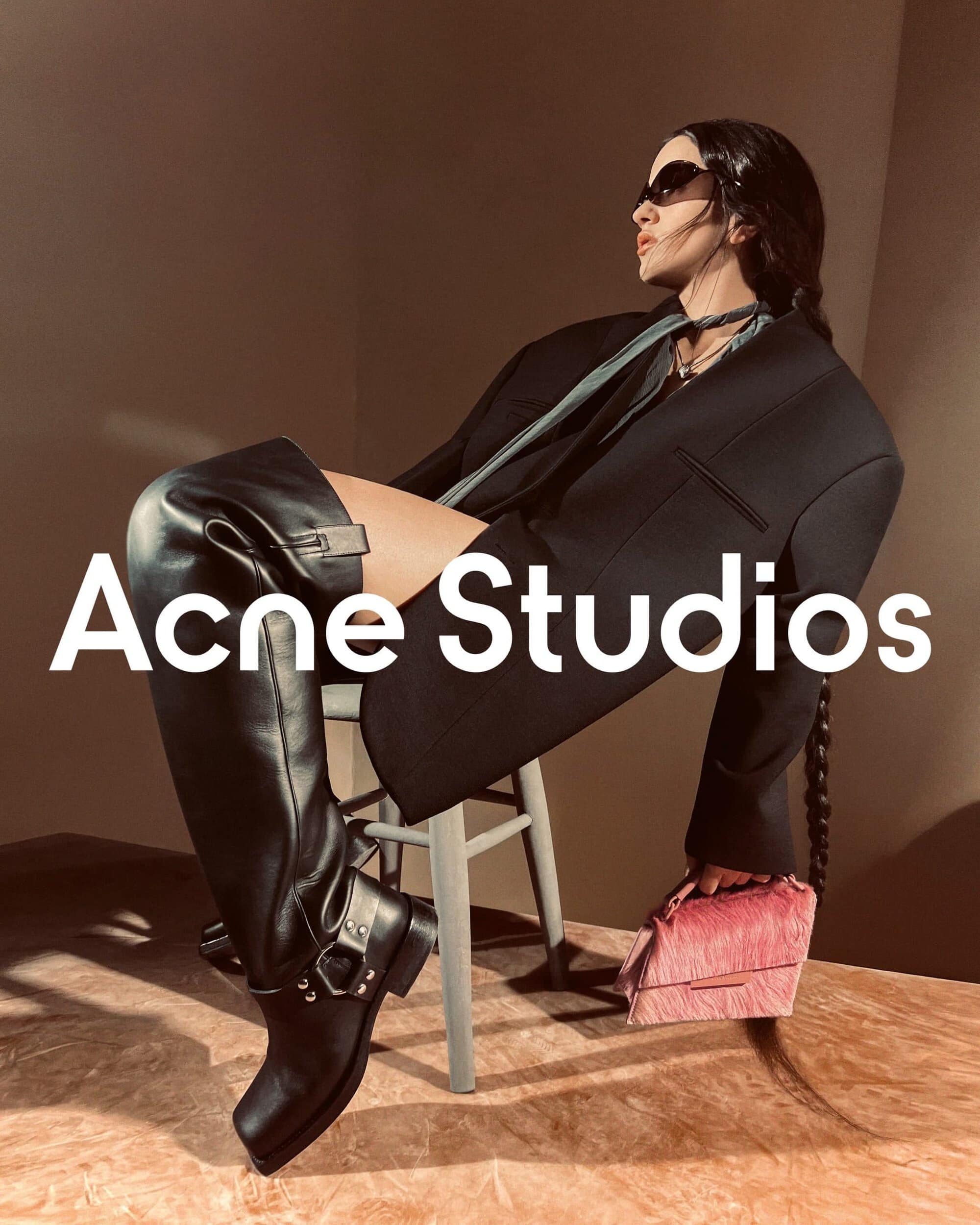 Acne Studios Creative Director | Jonny Johansson
Photographer | Paul Kooiker
Talent | Rosalía
Stylist | Haley Wollens
Hair | Olivier Schawalder
Makeup | Anne Sophie Costa
Manicurist | Sylvie Macmillan
Set Designer | Jabez Bartlett
---
Alexander McQueen
Spring 2022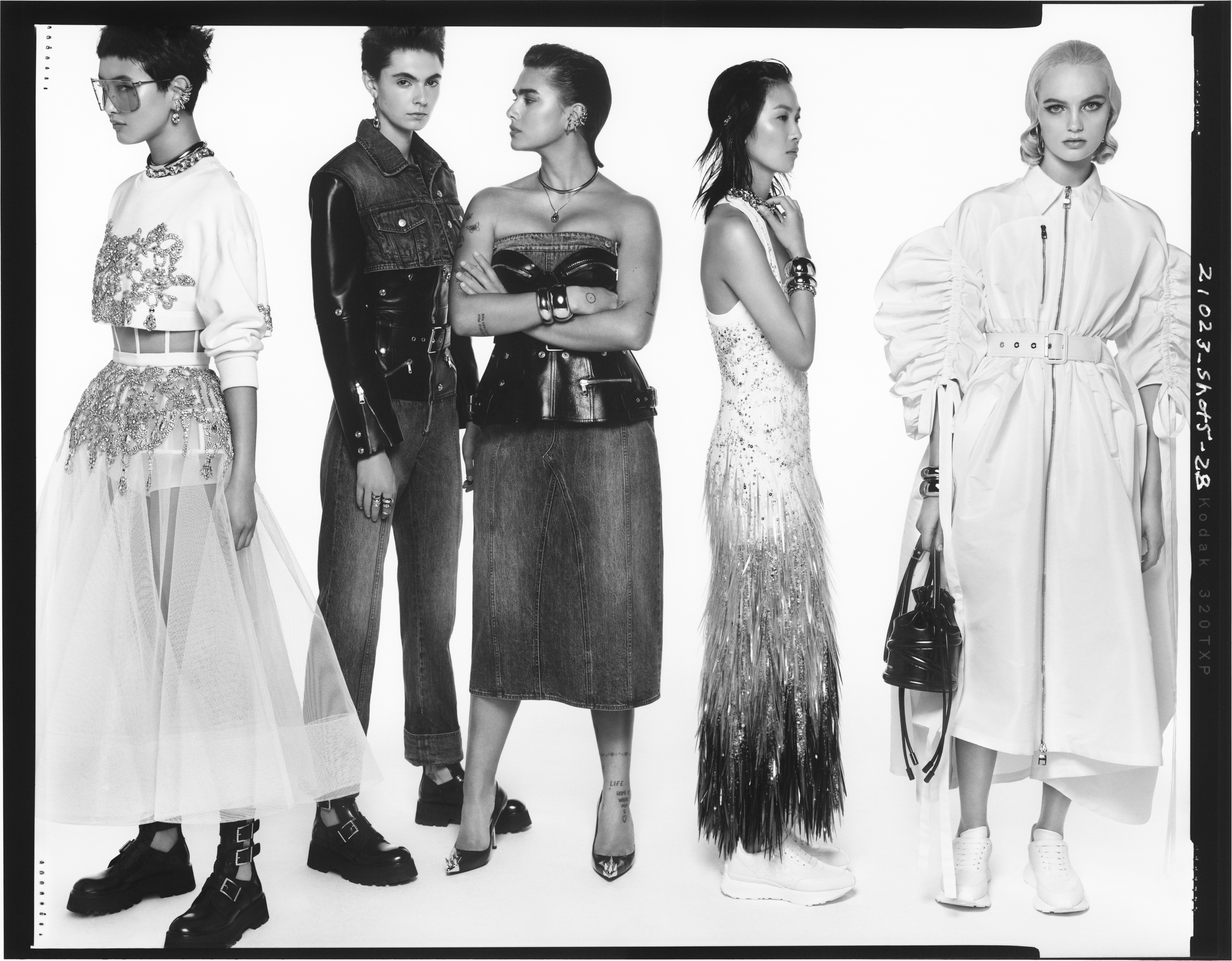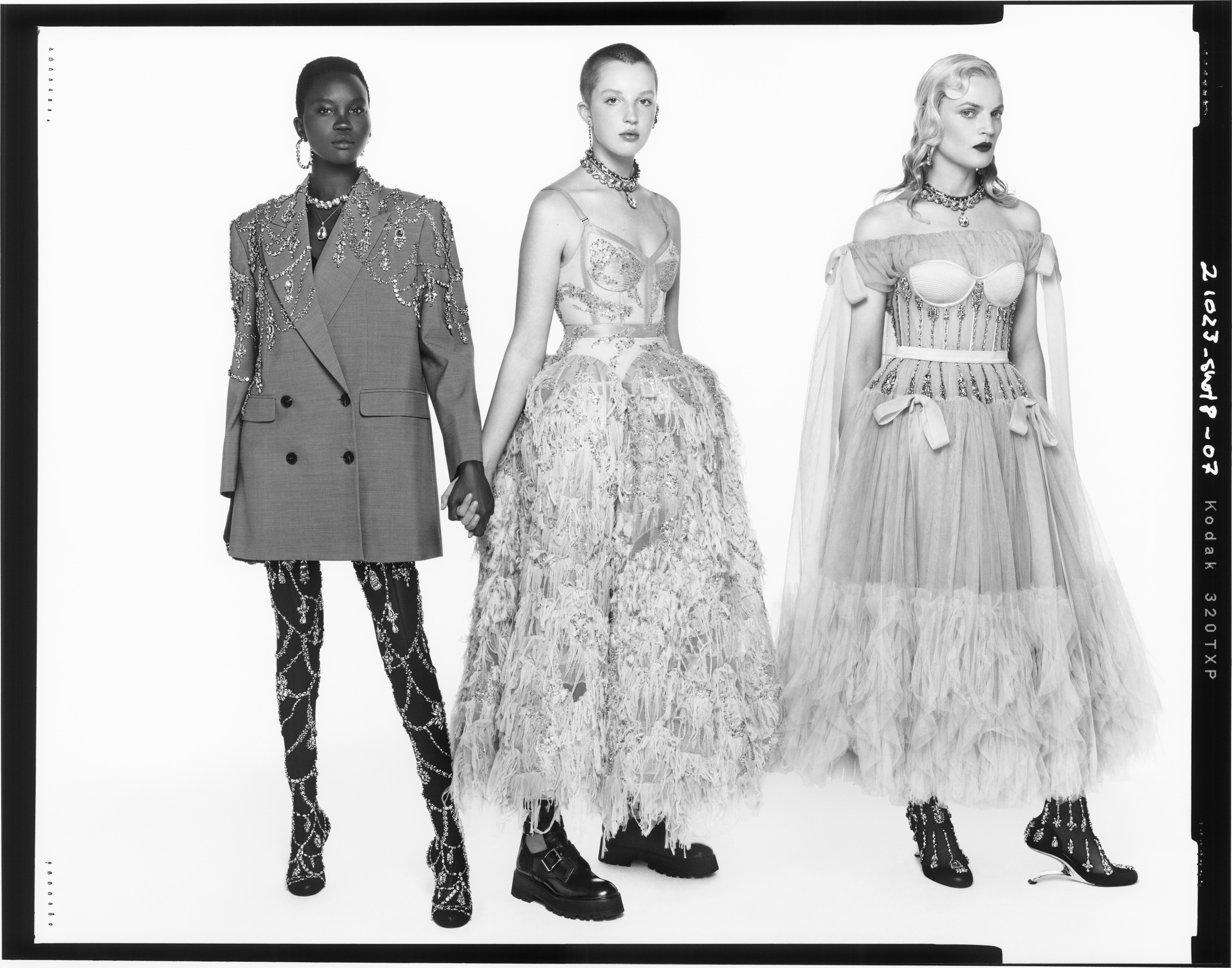 Alexander McQueen Creative Director | Sarah Burton
Agency | M/M (Paris)
Creative Directors | Mathias Augustyniak & Michael Amzalag
Photographer | Steven Meisel
Models | Awar Odhiang, Lucia Fairfull, Celina Ralph, Sora Choi, Anok Yai, Arta Gee, Lara Stone, Eny Jaki, Wali Deutsch, Jill Kortleve, Cassie Wong, Fran Summers, Achenr
Stylist | Camilla Nickerson
Hair | Guido Palau
Manicurist | Jin Soon Choi
Set Designer | Mary Howard
Casting Director | Jess Hallett
---
Dior
Fall 2022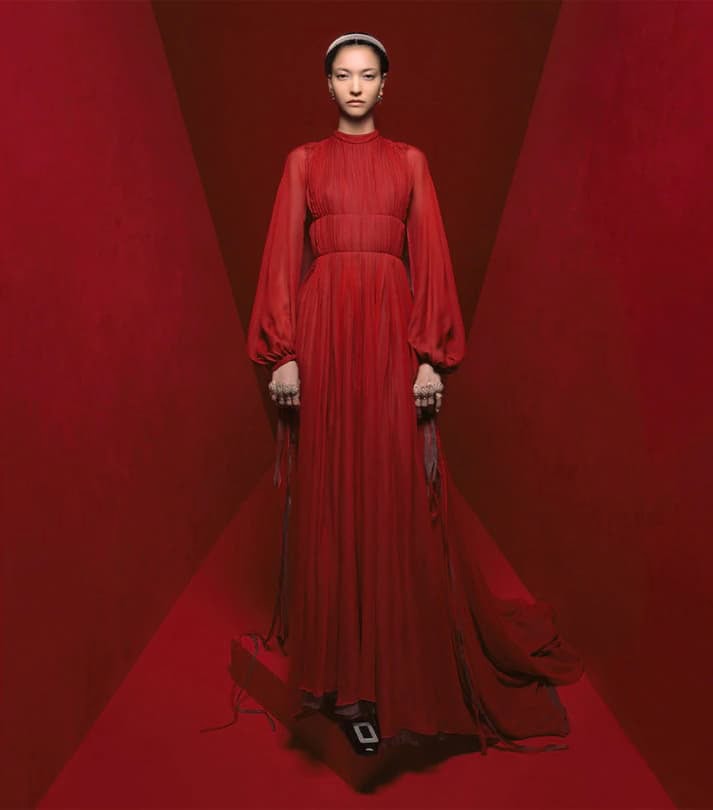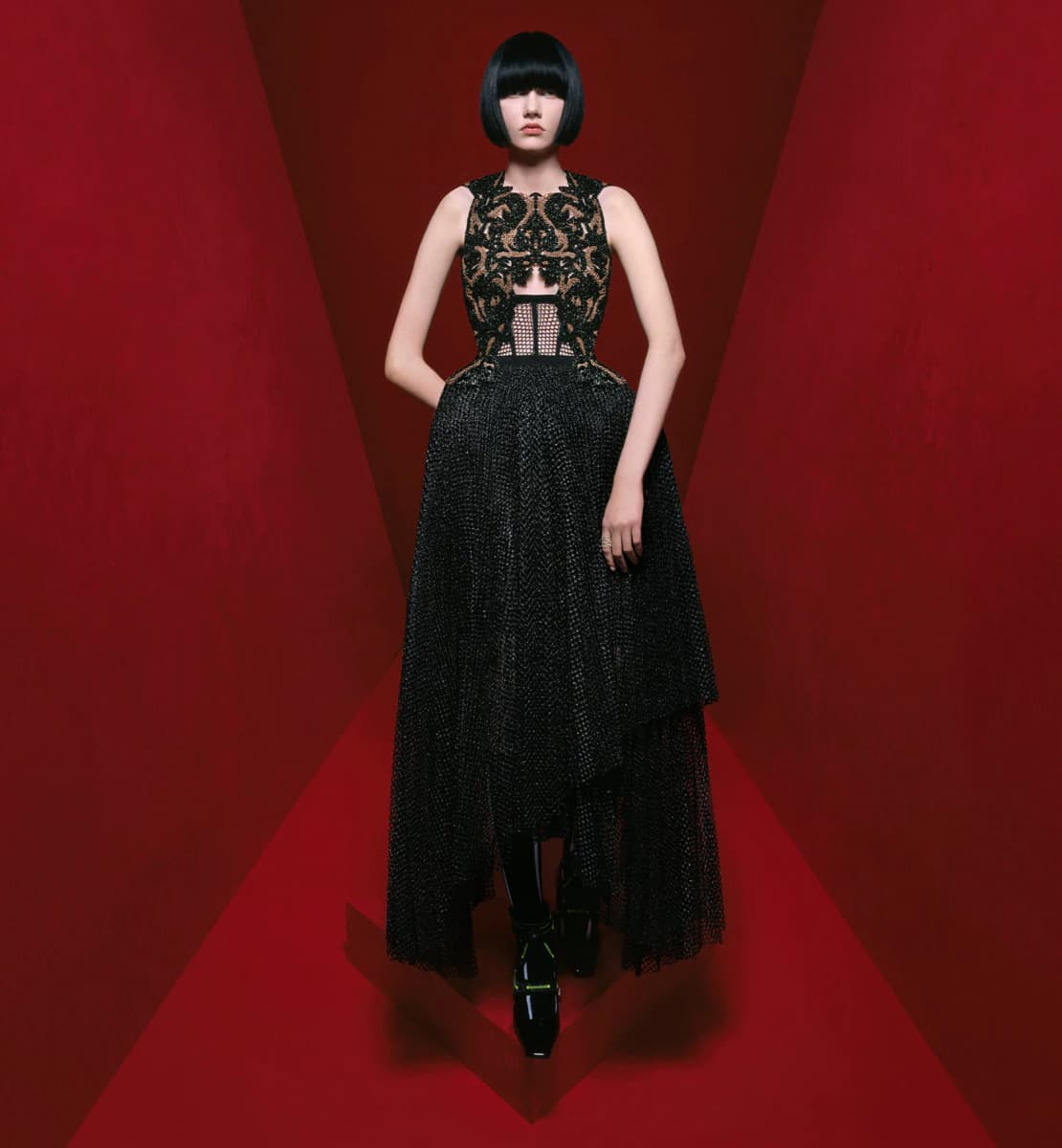 Dior Creative Director | Maria Grazia Chiuri
Photographer | Brigitte Niedermair
Models | América González, Maryel Uchida, Philyne Mercedes, and Steinberg
Stylist | Elin Svahn
Hair | Damien Boissinot
Makeup | Peter Philips
---
Fendi
Fall 2022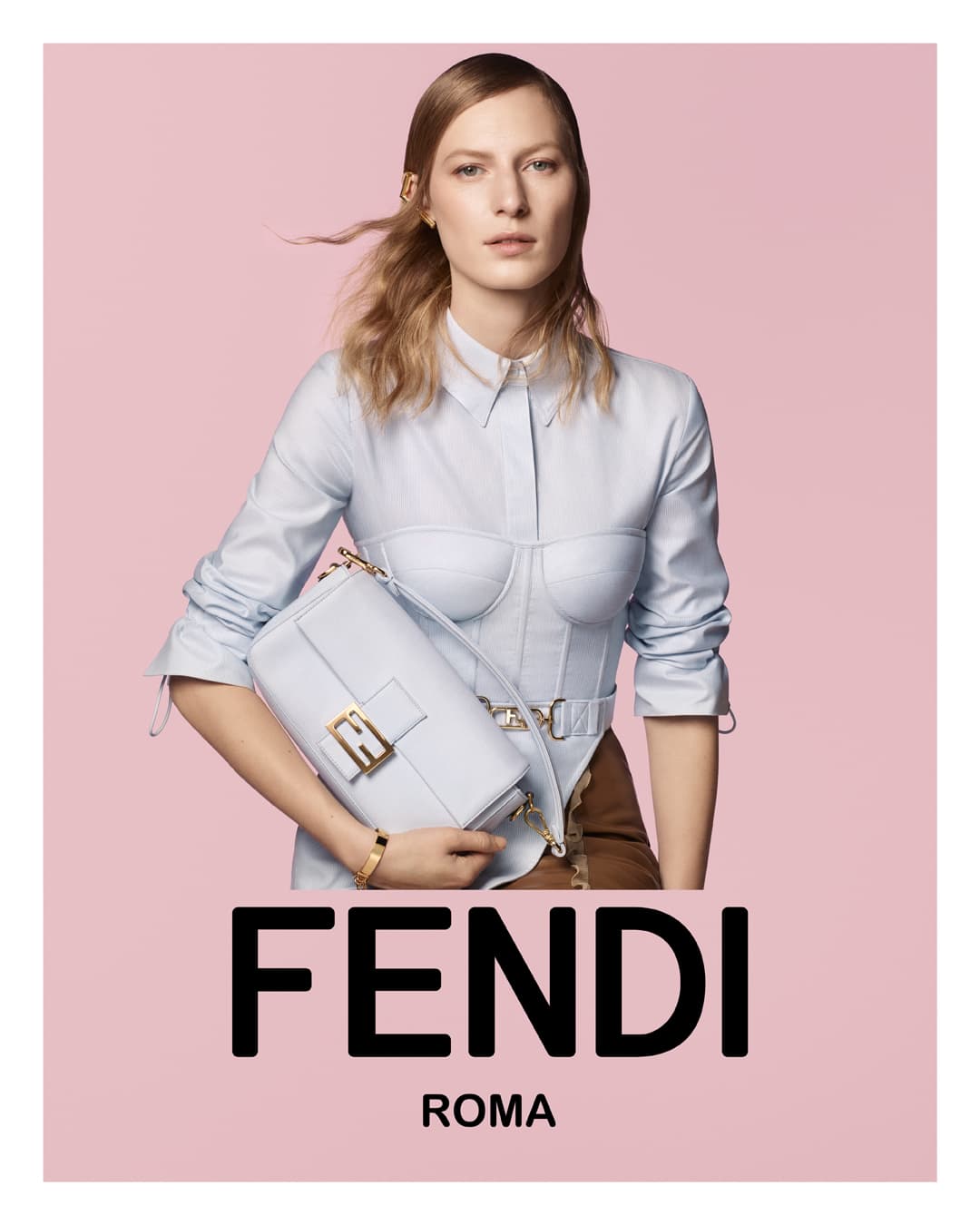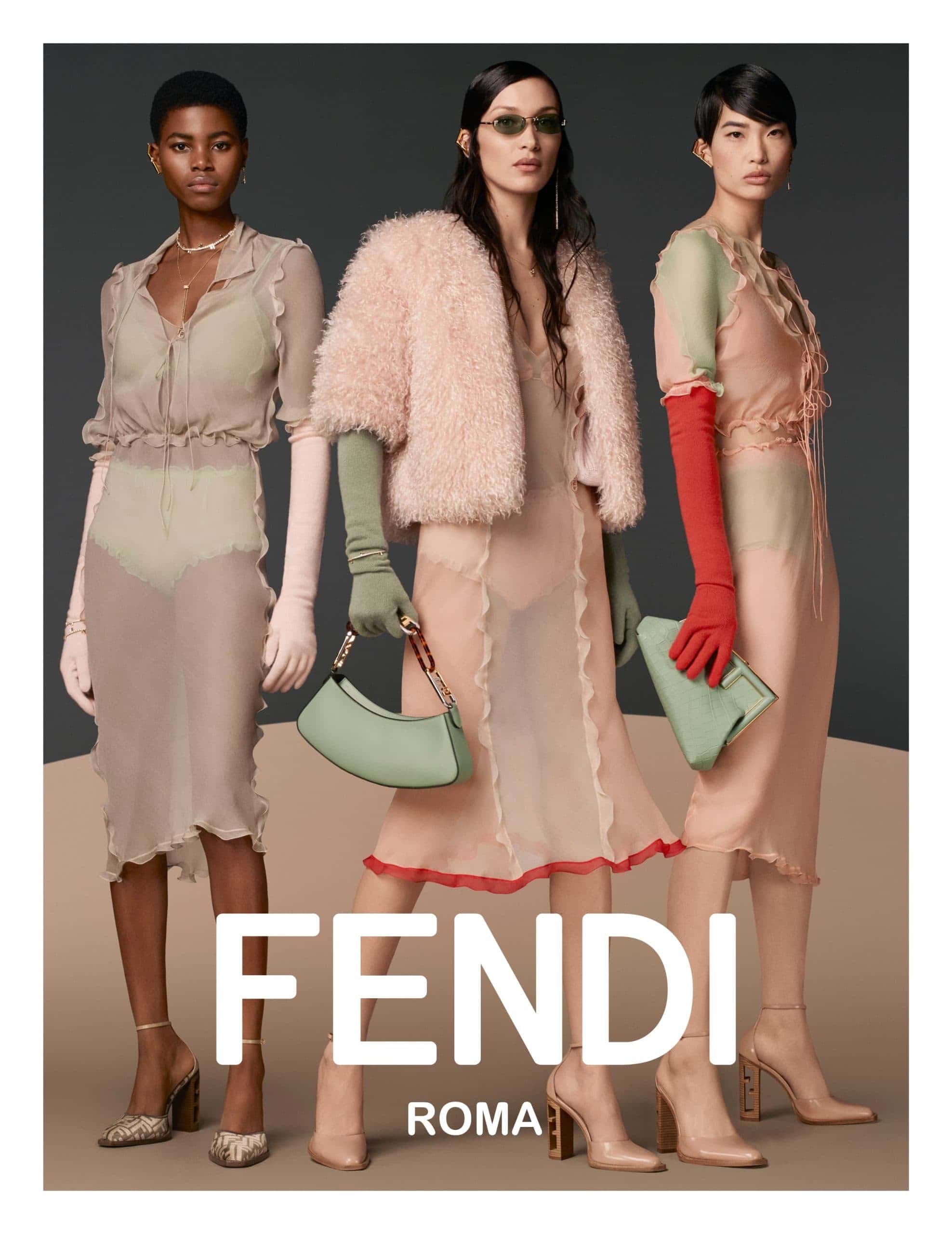 Creative Director | Ronnie Cooke-Newhouse and Karl Bolander
Photographer | Craig McDean
Film Director | Julien Pujol
Models | Bella Hadid, Julia Nobis, Rayssa Medeiros, Steph Shiu, and Victoria Fawole
Stylist | Melanie Ward and Ellie Grace Cumming
Hair | Anthony Turner
Makeup | Peter Phillips
Casting Director | Shelley Durkin
Set Designer | Andrea Cellerino
---
Giada
Fall 2022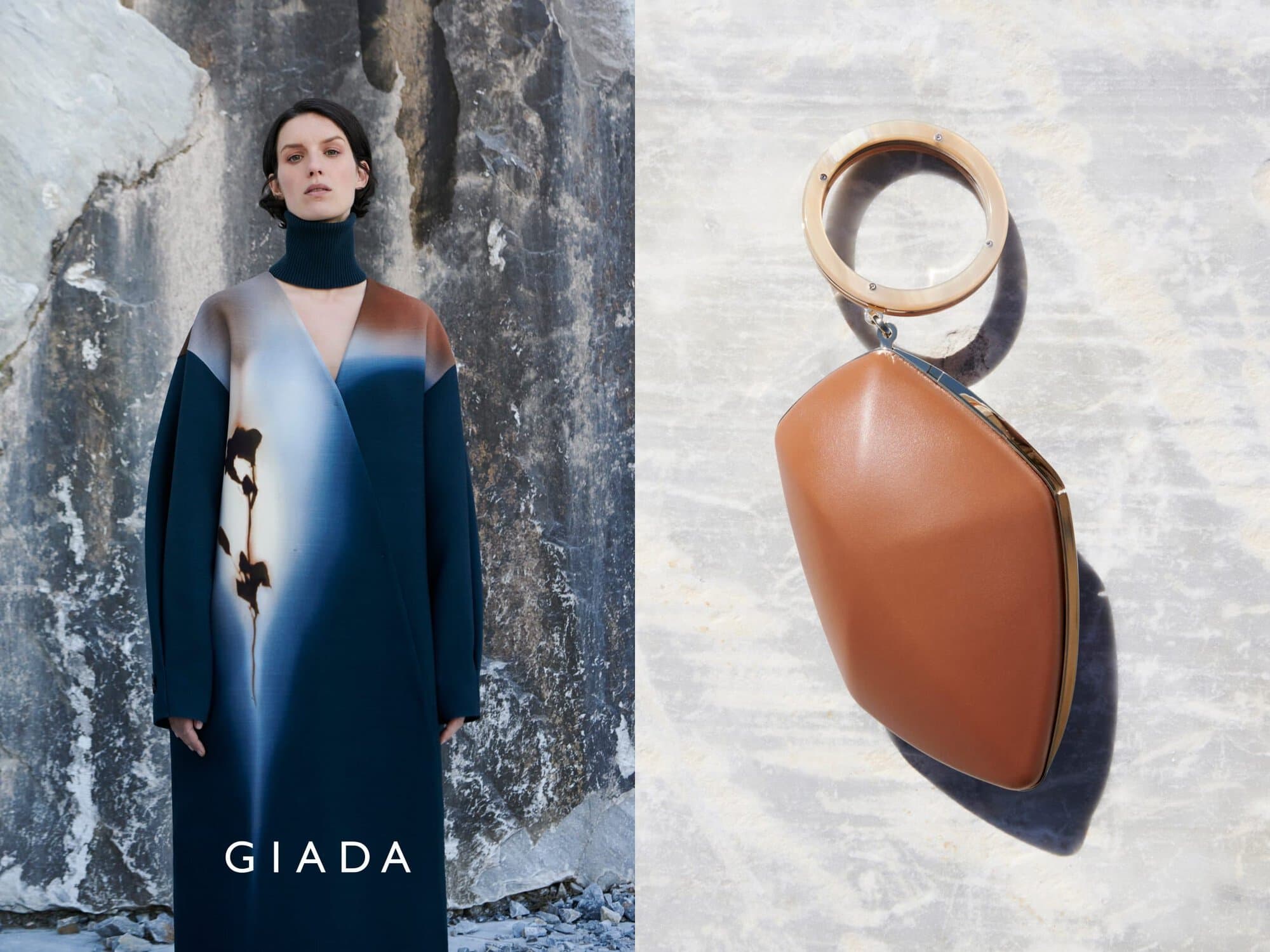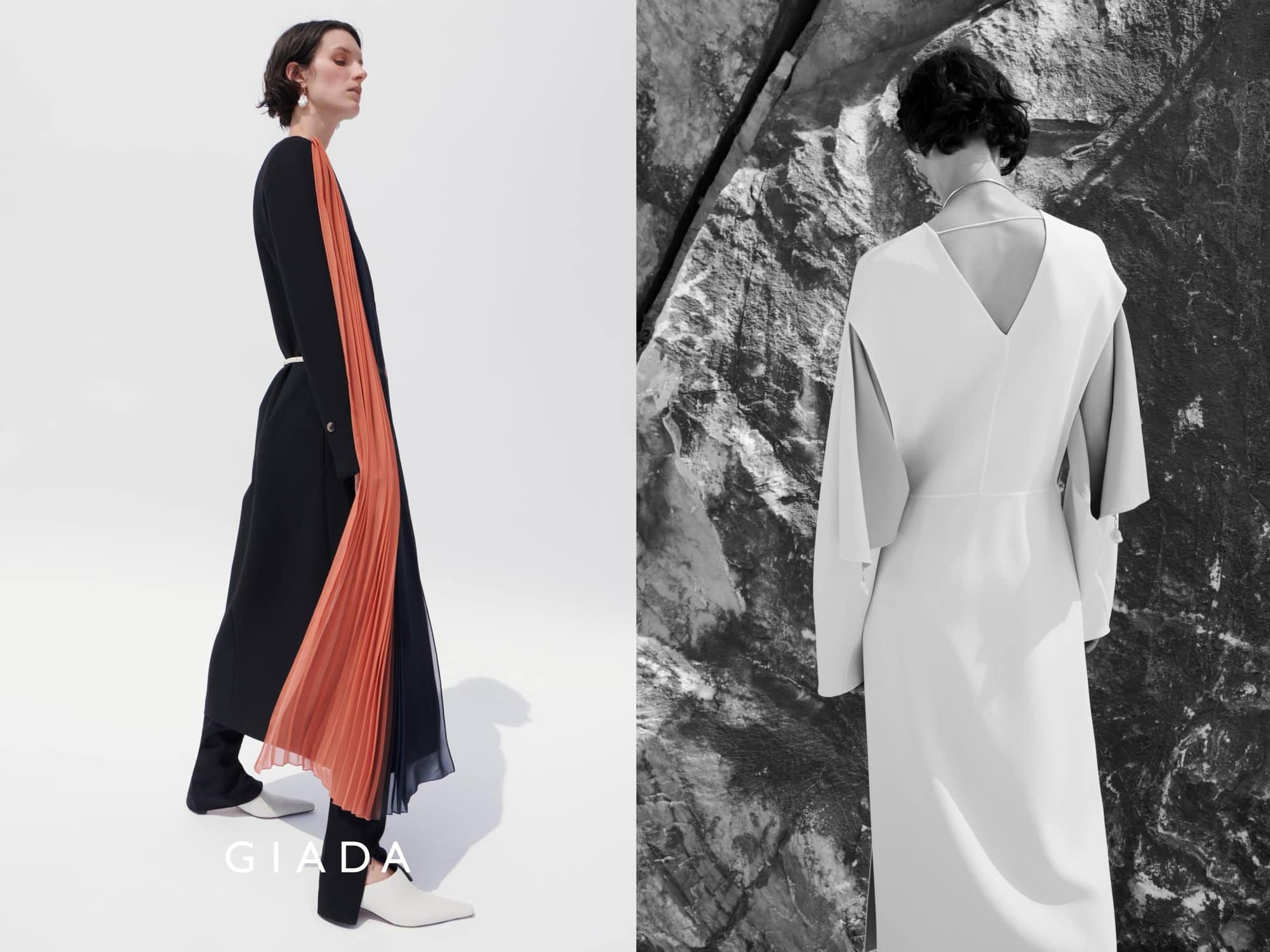 Giada Creative Director | Gabriele Colangelo
Photographer | Chris Rhodes
Videographer | Enrico Marzico
Models | Marte Mei Van Haaster
Stylist | Karen Kaiser
Hair | Pawel Solis
Makeup | Cosetta Giorgetti
Manicurist | Annarel Innocente Furina
Casting Director | Shaun Beyen
---
Loewe
Spring 2022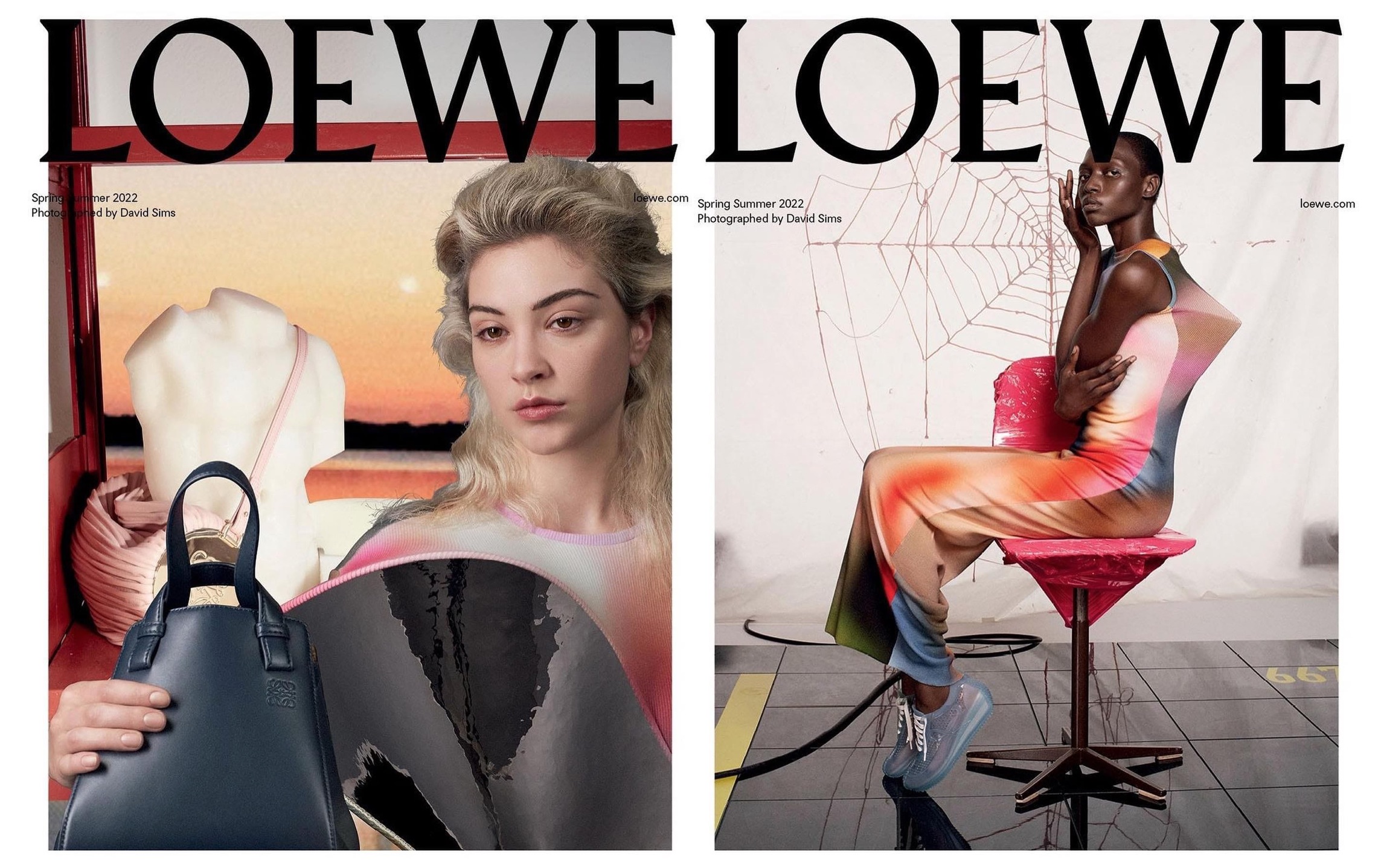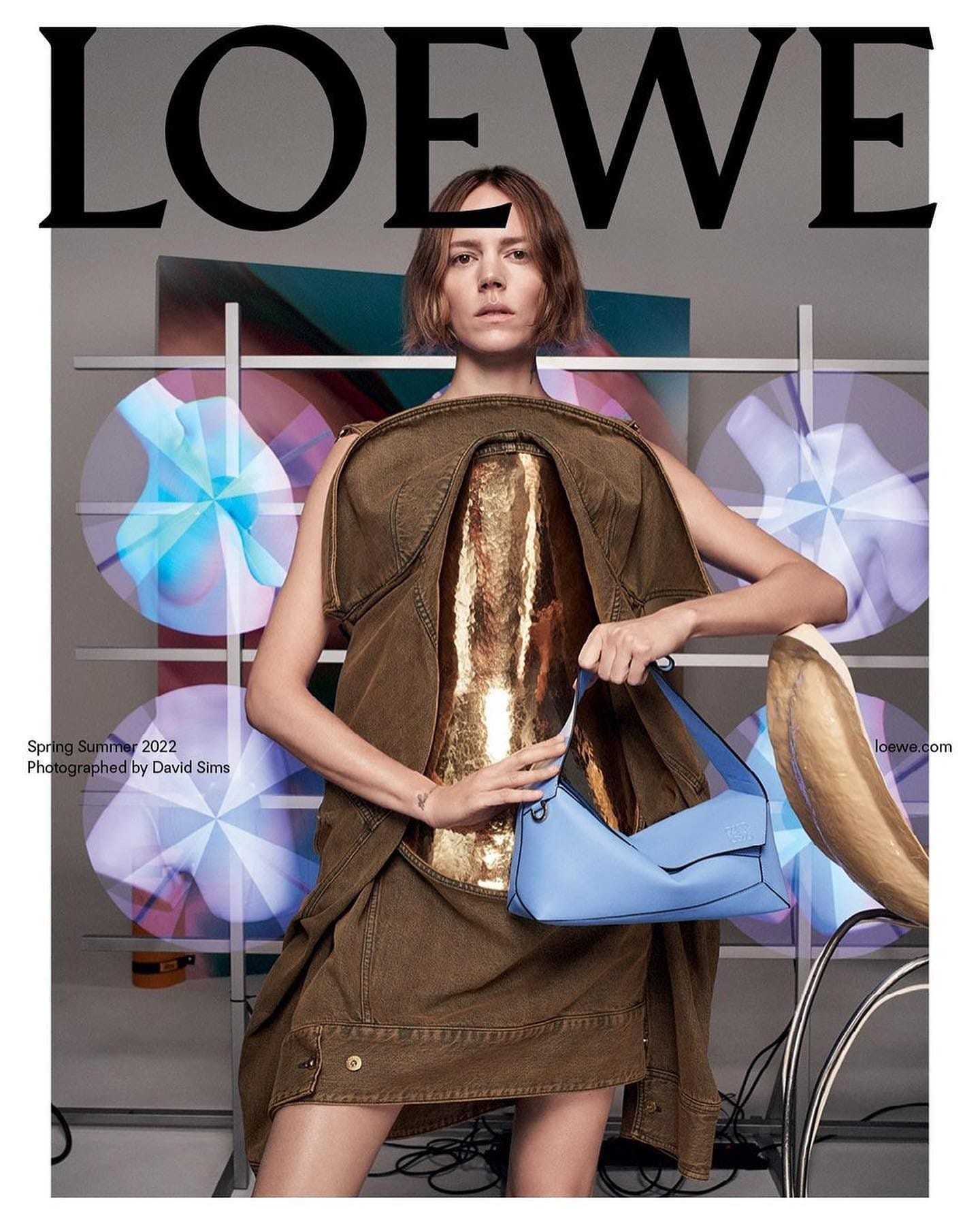 Loewe Creative Director | Jonathan Anderson
Agency | M/M (Paris)
Art Directors | Mathias Augustyniak & Michael Amzalag
Photographer | David Sims
Models | Yilan Hua & Freja Beha Erichsen
Stylist | Benjamin Bruno
Hair | Duffy
Makeup | Lucia Pieroni
Casting Director | Ashley Brokaw
Set Designer | Vincent Olivier

---
Loewe
Fall 2022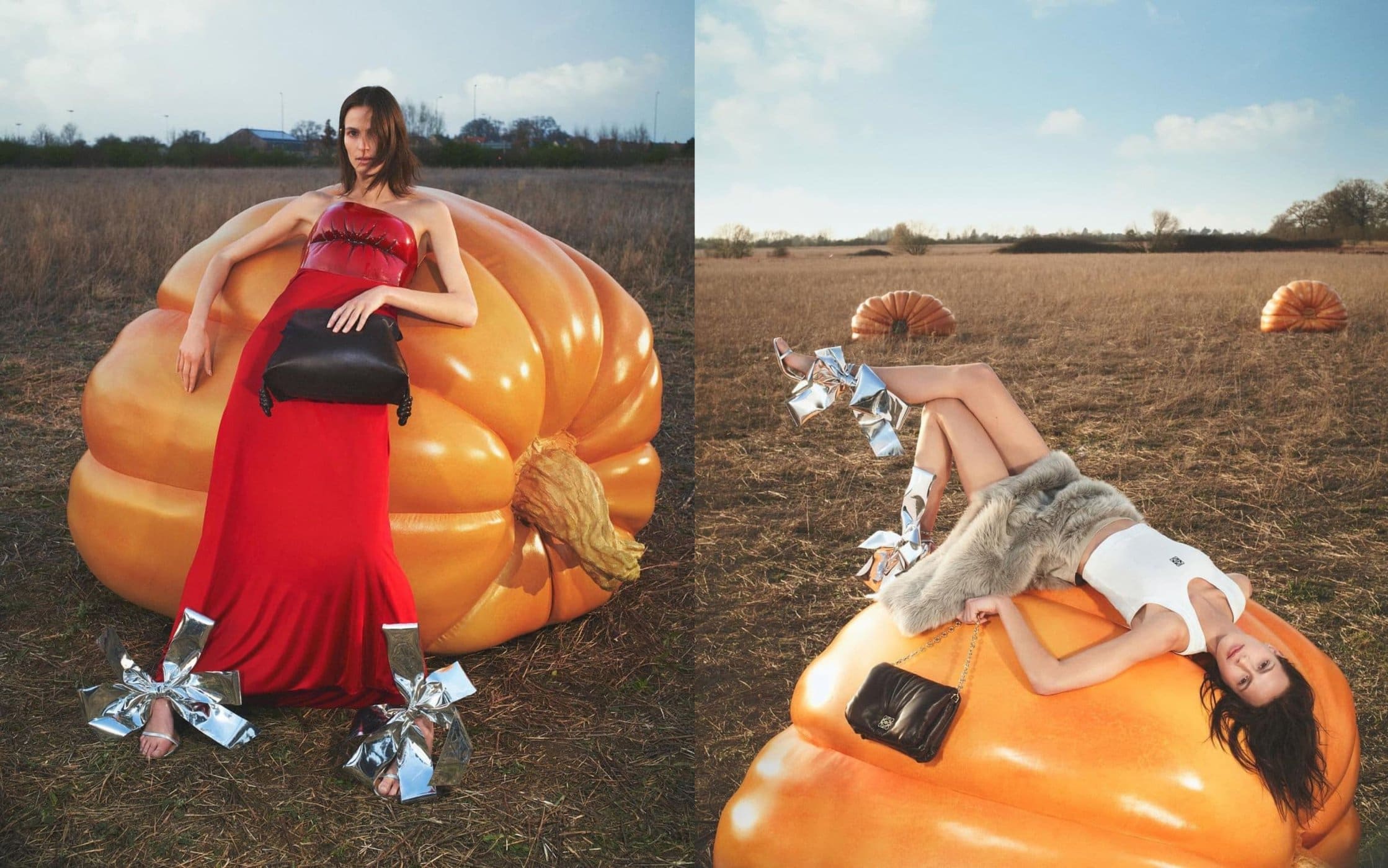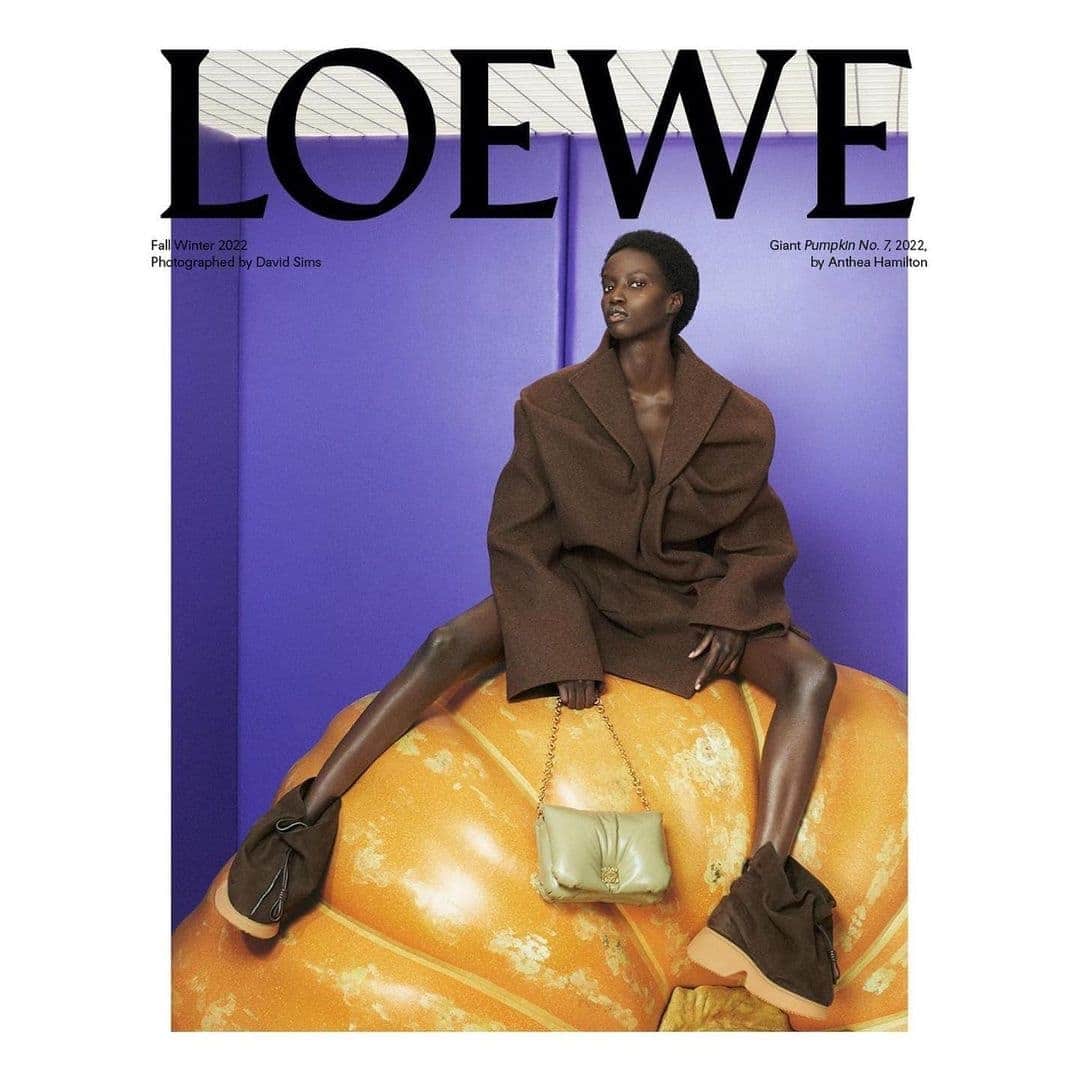 Loewe Creative Director | Jonathan Anderson
Agency | M/M (Paris)
Art Directors | Mathias Augustyniak & Michael Amzalag
Photographer | David Sims
Models | Anok Yai, Lina Zhang, Jeanne Cadieu, and Violette Meima
Stylist | Benjamin Bruno
Hair | Duffy
Makeup | Lucia Pieroni
Set Design | Vincent Olivieri
Casting Director | Ashley Brokaw
---
Miu Miu
Fall 2022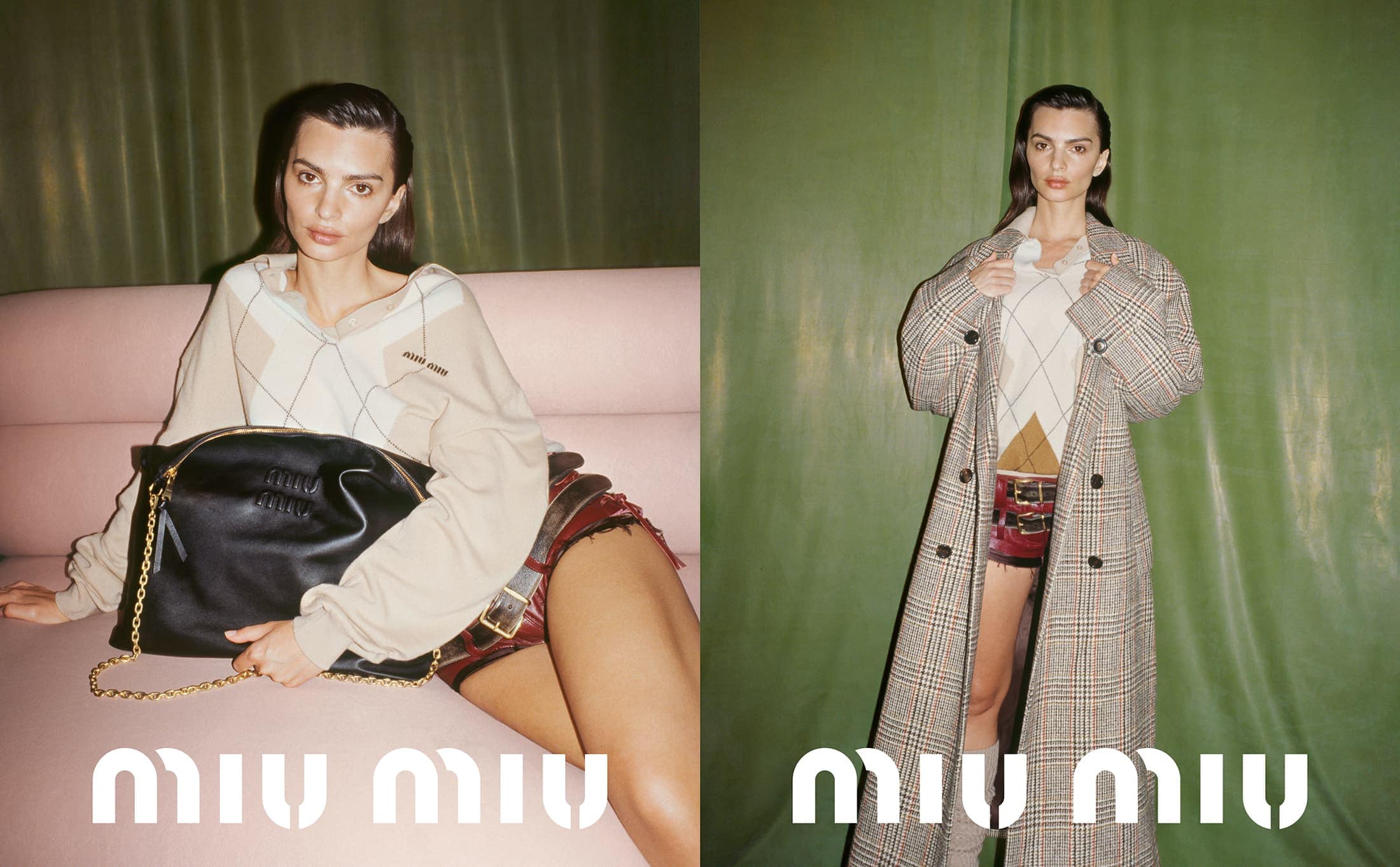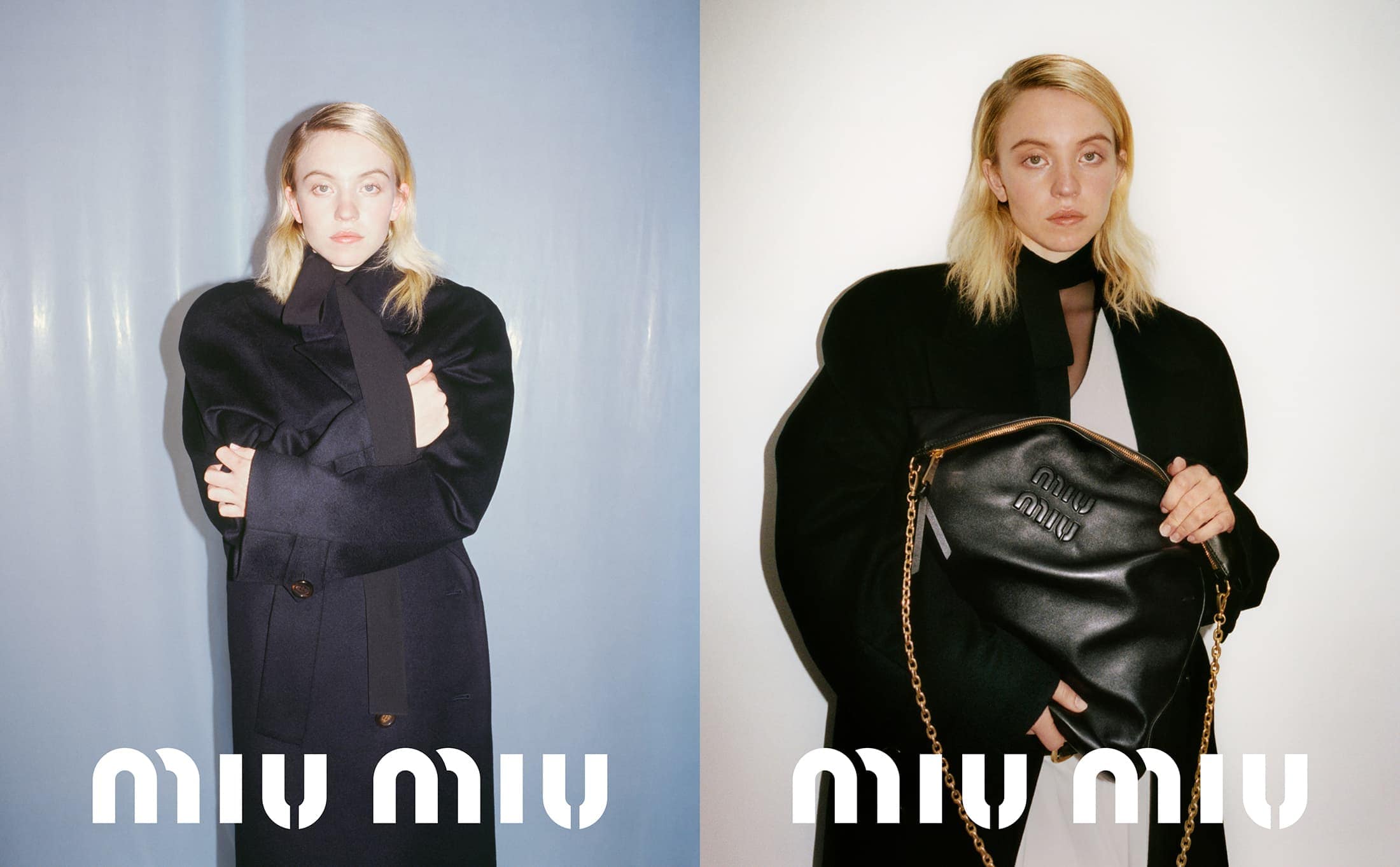 Miu Miu Creative Director | Miuccia Prada
Agency | BeGood Studios
BeGood Studios Creative Director | Lina Kutsovskaya
Photographer | Tyrone Lebon
Models | Emma Corrin, Maty Drazek, Amber Later, Jade Rabarivelo, Emily Ratajkowski, Demi Singleton, Sydney Sweeney
Stylist | Lotta Volkova
---
Moschino
Fall 2022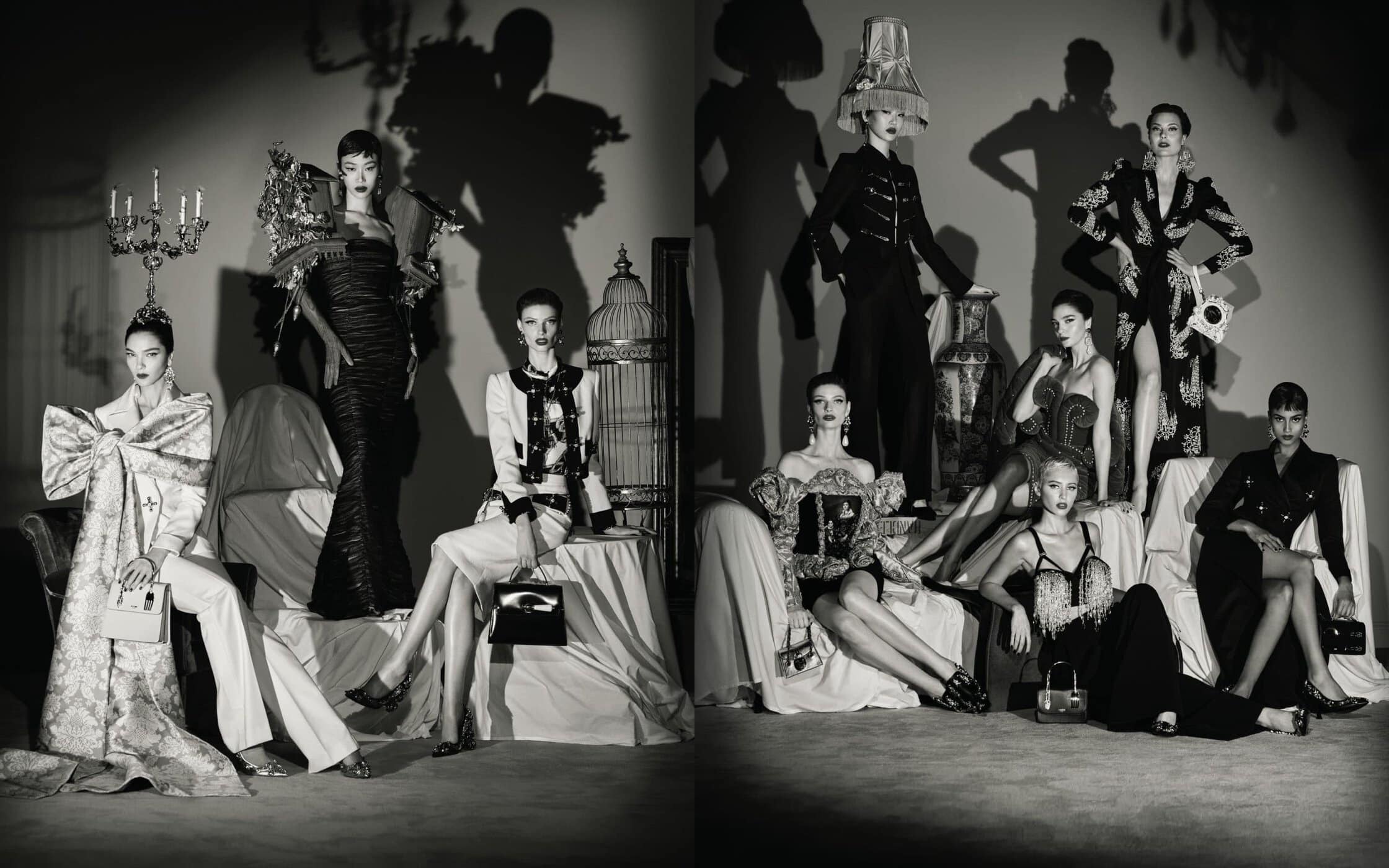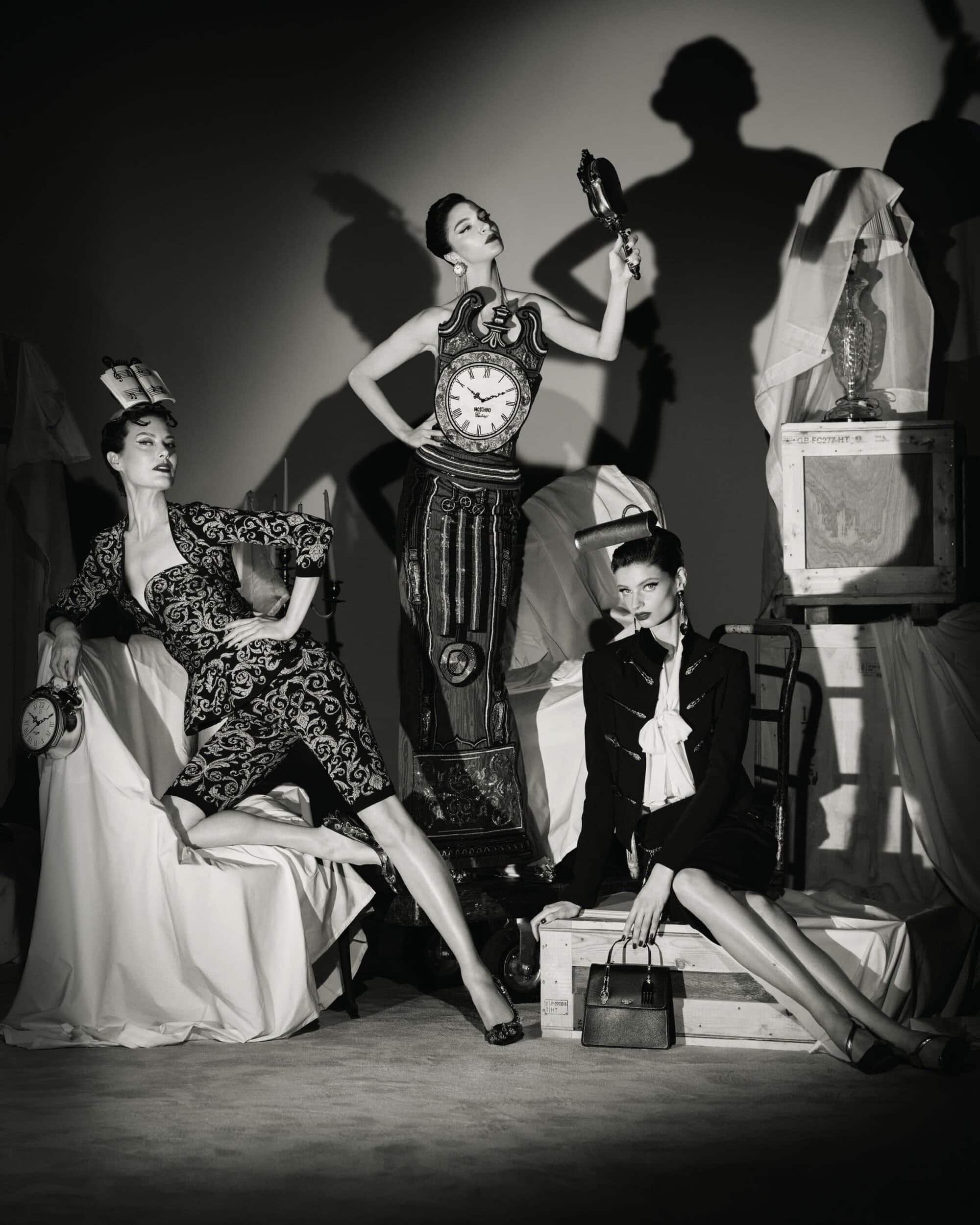 Creative Director | Jeremy Scott
Art Director | Jason Duzansky
Photographer | Steven Meisel
Models | Imaan Hammam, Iris Law, Mariacarla Boscono, Mila van Eeten, Shalom Harlow, and Sora Choi
Stylist | Carlyne Cerf de Dudzeele
Hair | Guido Palau
Makeup | Pat McGrath
Manicurist | Jin Soon Choi
Casting Director | Piergiorgio Del Moro and Samuel Ellis Scheinman for DMCASTING
Production | Art + Commerce
Set Design | Mary Howard Studio
---
Saint Laurent
Spring 2022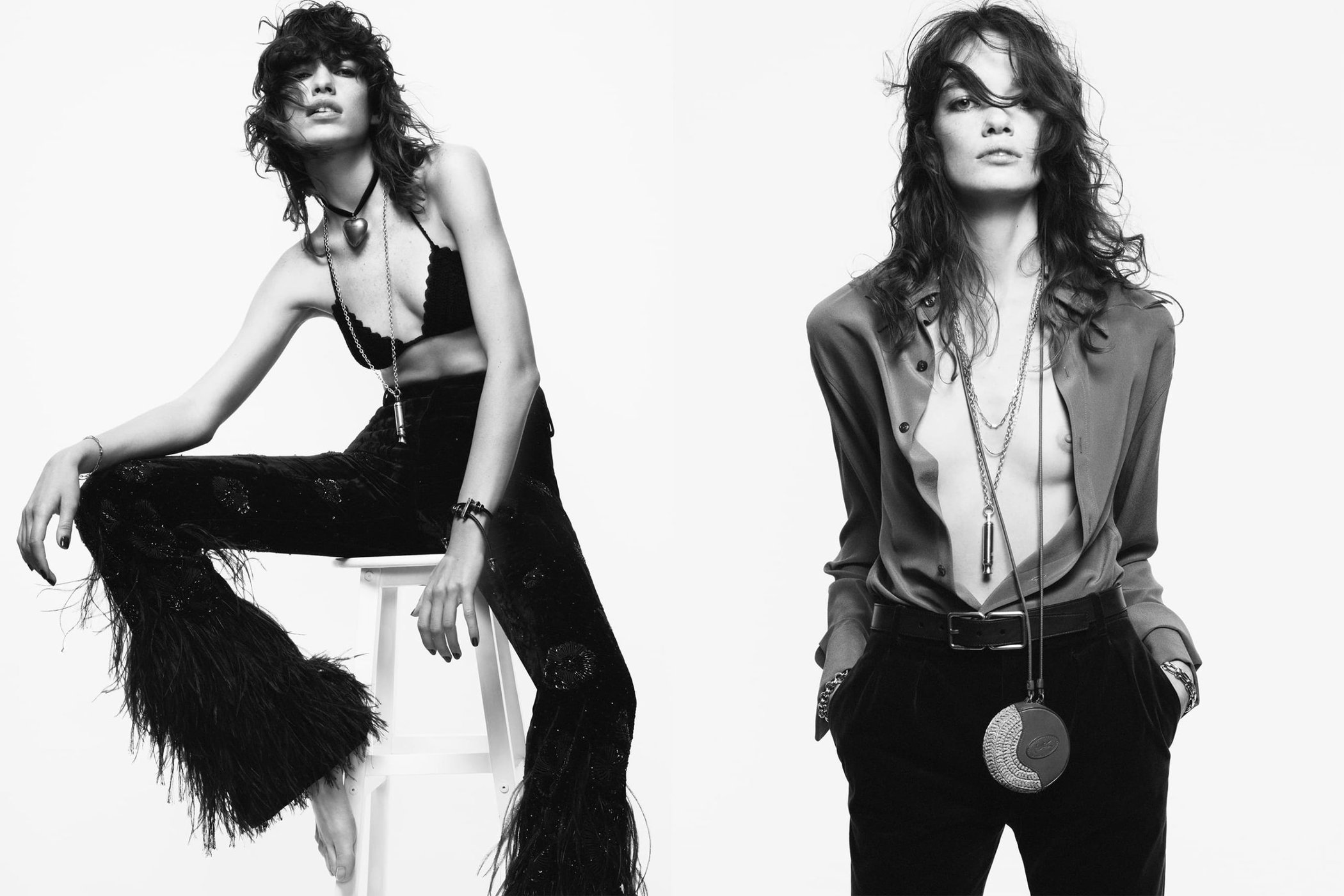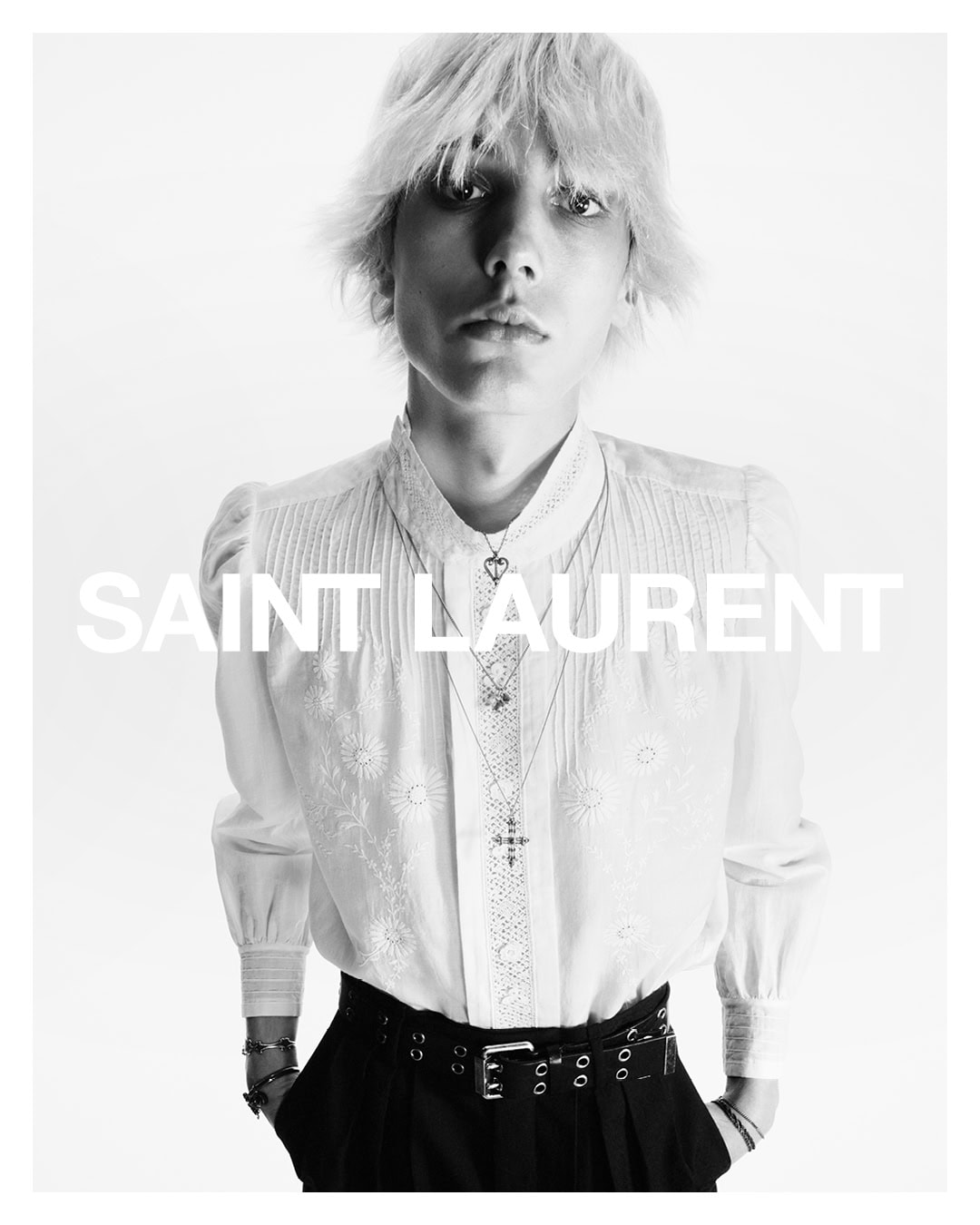 Saint Laurent Creative Director | Anthony Vaccarello
Art Direction | Anthony Vaccarello
Photographer | David Sims
Models | Alix Bouthors, Ece Biçak, Esin Biçak, Megan Miles, Paul Lorbat, and Rocco Segers
Stylist | Paul Sinclaire
Hair | Duffy
Makeup | Lucia Pieroni
Music | Nick Cave & The Bad Seeds – "Red Right Hand"
---