Review of Tory Burch Holiday 2023 Ad Campaign by Photographer & Director Oliver Hadlee Pearch with models Nora Attal and Vittoria Ceretti
Tory Burch explores architectural elegance and playful indulgence with its new Holiday 2023 campaign by photographer and director Oliver Hadlee Pearch.
Eschewing your typical holiday campaign narrative of snow and holly jolliness, the campaign instead takes us on a winter vacation to warmer climes. Pearch's imagery makes great use of the Palais Bulles (or "bubble palace") in the south of France, an iconic house made up of playfully curvaceous cellular forms that was designed by architect Antti Lovag for the industrialist Pierre Bernard. The house has a direct fashion connection as well, as it was later bought by another Pierre – Pierre Cardin, whose avant-garde and Space Age design work definitely shares an affinity with Lovag's.
Pearch's portraits frame models Nora Attal and Vittoria Ceretti within the palais' curving walls and windows, creating an intriguing visual interplay with the collection's approach to linearity and color. The architectural gem's Riviera locale also offers plenty of opportunity for shots of the Mediterranean stretching its gorgeous blue off into the distance.
Though any signifier that this might a holiday campaign comes only the form of some sparkly accessories, the message is one of unthinking our typical expectations of holiday hustle and bustle, encouraging us to find time for tranquility and playfulness – and it does so through a recognizably Tory Burch lens of contemporary elegance.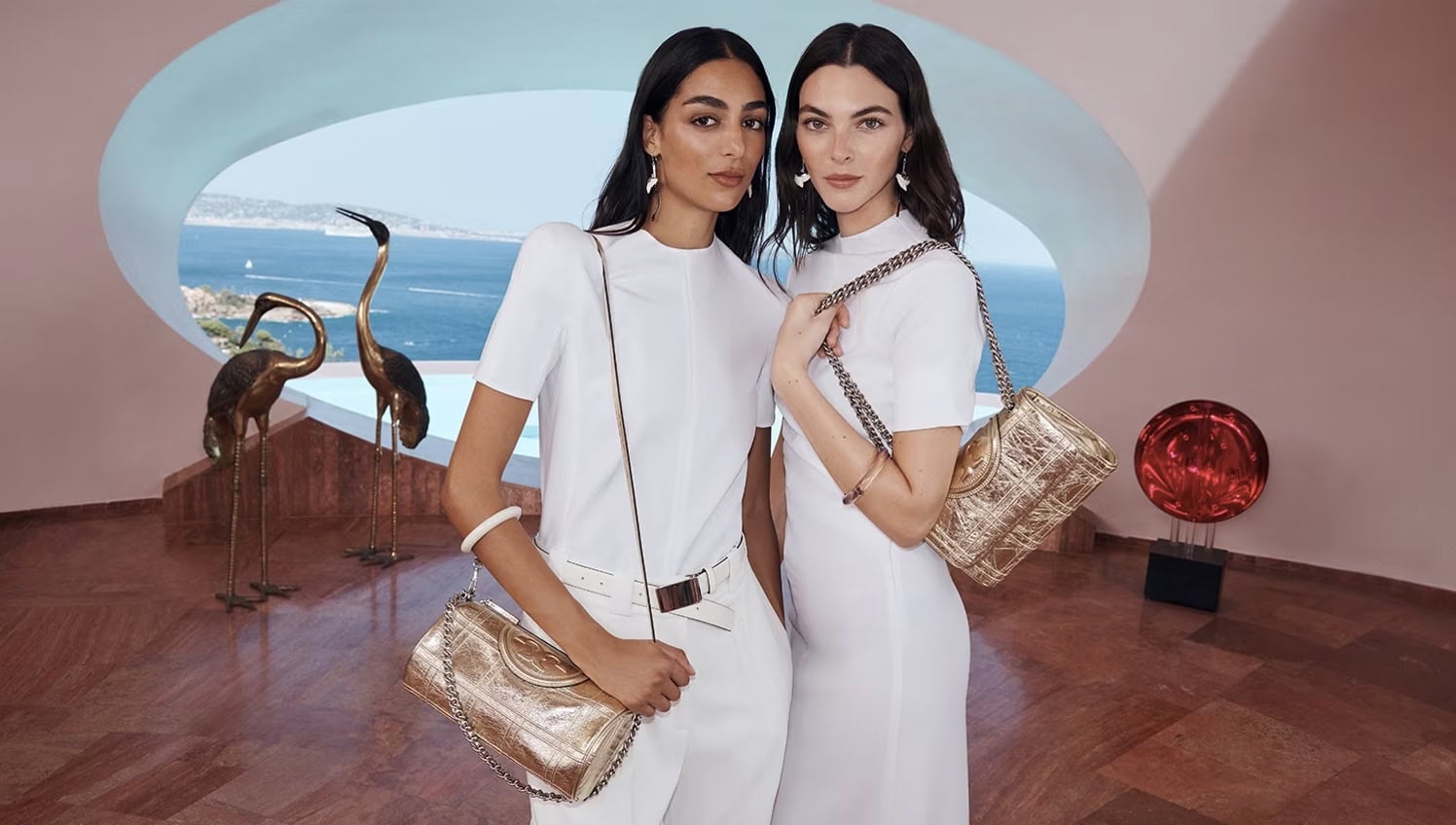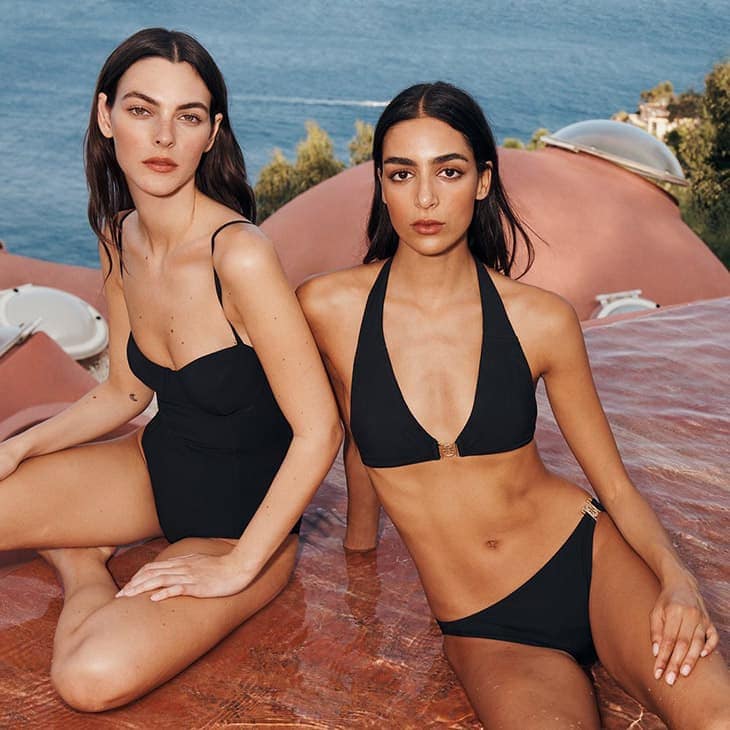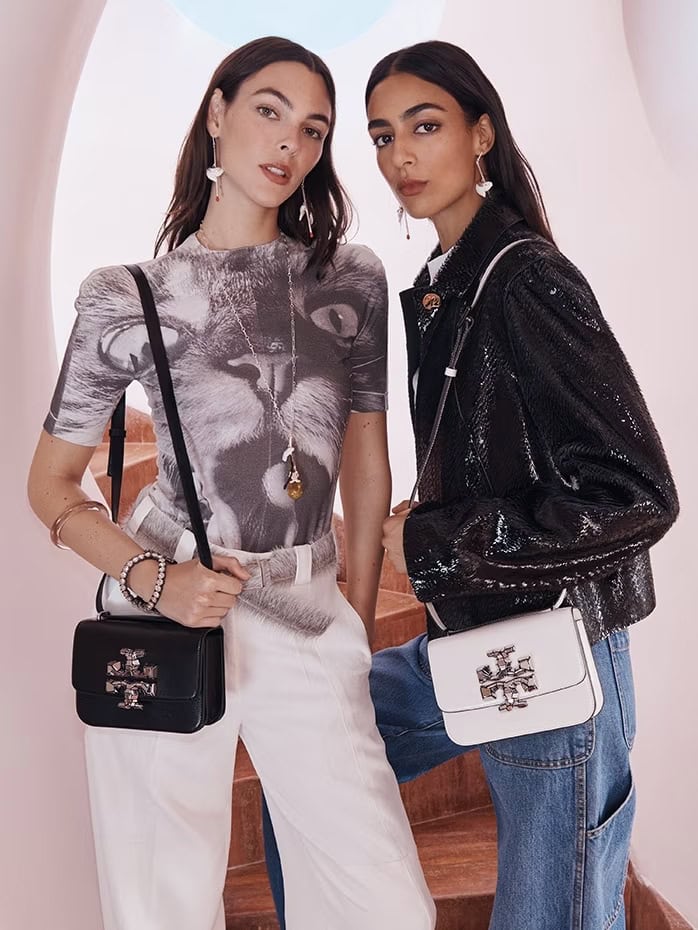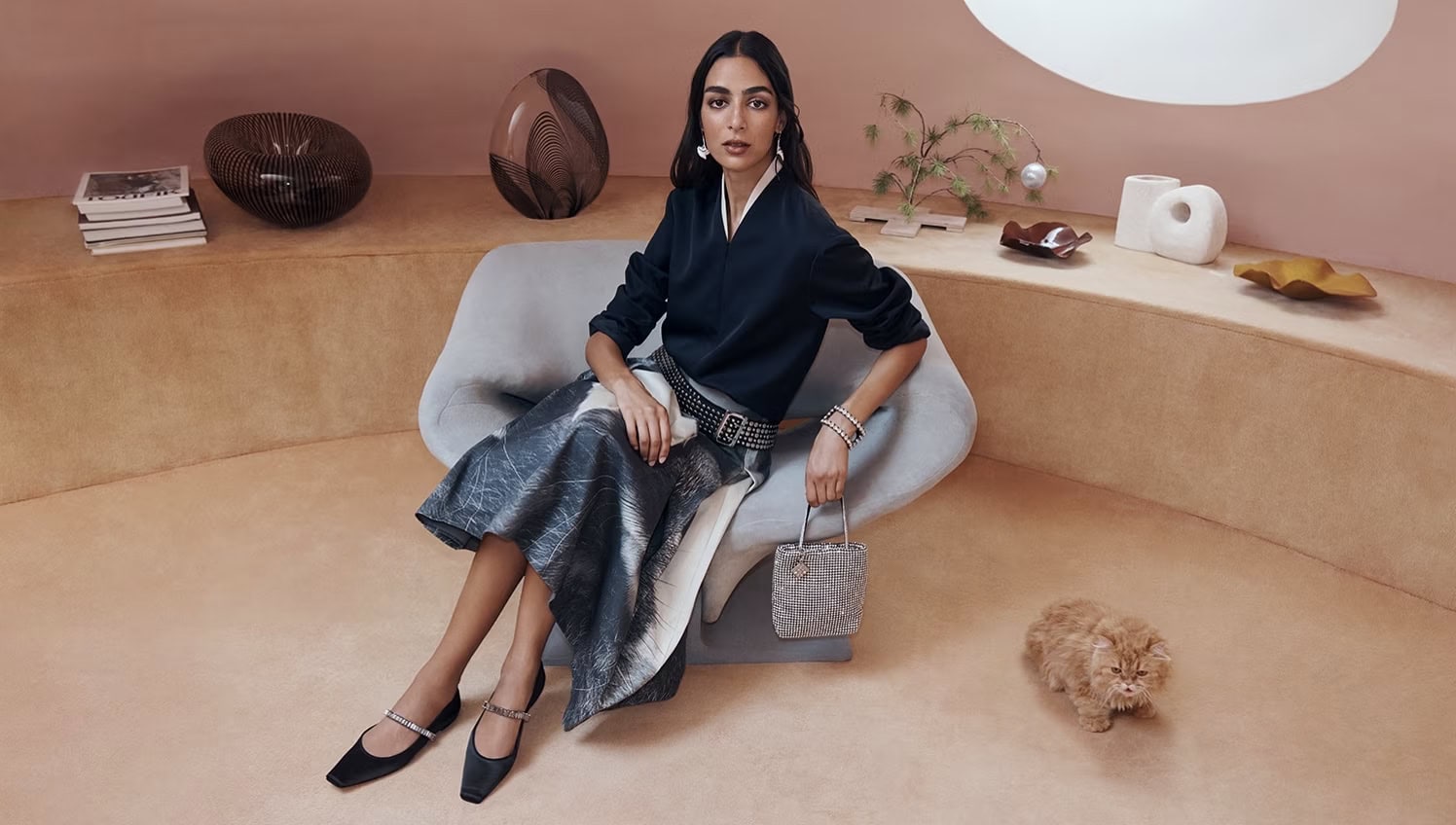 Tory Burch Creative Director | Tory Burch
Photographer | Oliver Hadlee Pearch
Models | Nora Attal and Vittoria Ceretti
Stylist | Brian Molloy
Hair | Cyndia Harvey
Makeup | Lucia Pica
Casting Director | Ashley Brokaw
---