Forecasting is more critical today than ever before. With all that we have experienced, it is necessary to guide businesses along the right path into the future; considered value from a Trend agency is imperative for the future of a brand.
By Lizzy Bowring
As the last 18 months have propelled the Fashion Industry with such speed, we must re-evaluate how and where we sit in the new global dynamic through existential means. And so, to evaluate the 'means to an end', Trend Forecasting has become an integral component in understanding the future of businesses. However, a poignant question emerges: how can Trend forecasting services help brands predict the future when a sea of images and a broad spectrum of intel are available at the touch of a button? And with this in mind, how can brands identify the difference between available information that may only last for a 'New York minute' and future strategies that fashion professionals can use to develop cases and scenarios for future adoption?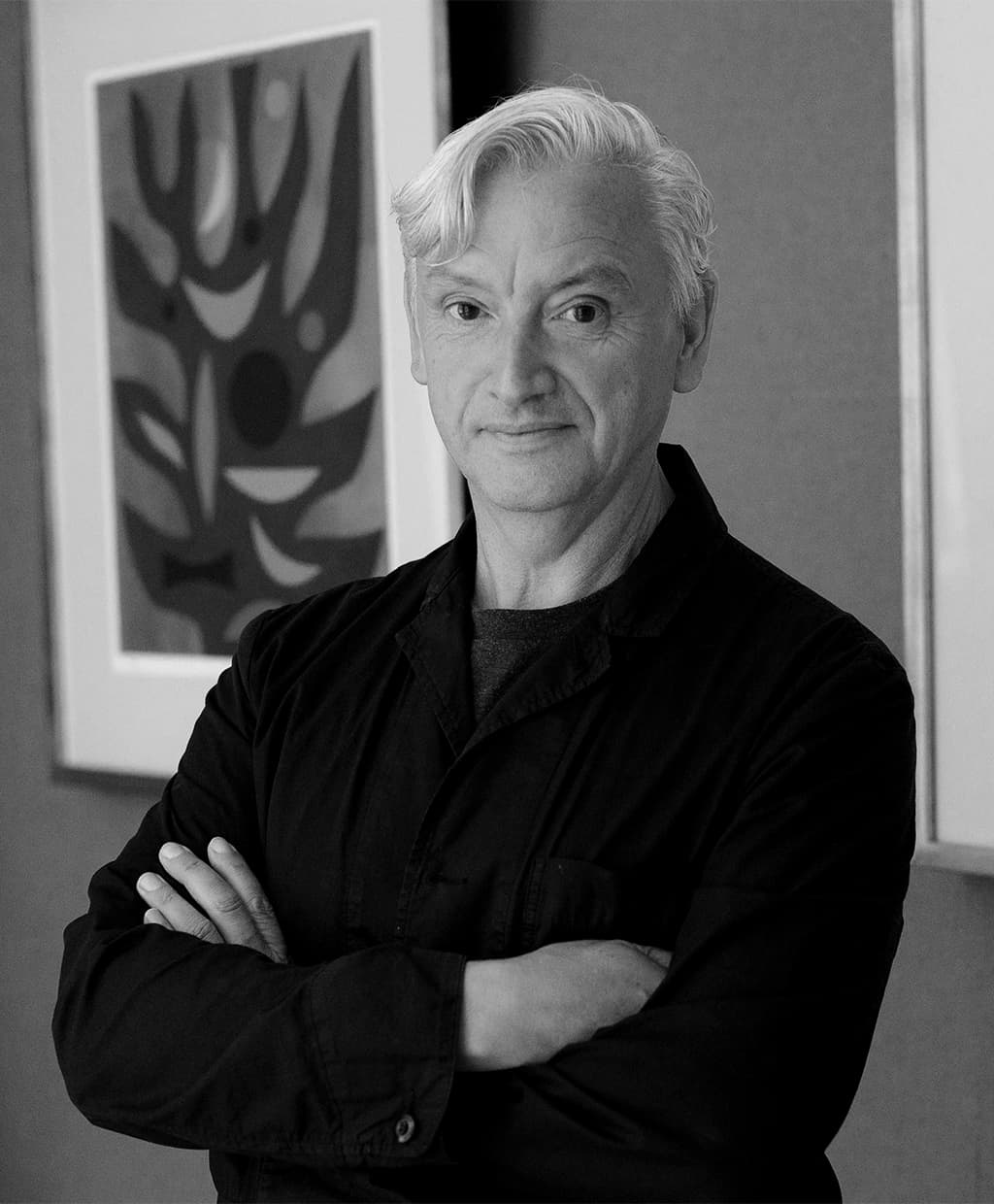 Fashion trends have been omnipresent from decade to decade and, more often than not, evolved through a powerful influencing event, mood, or global shift. Over the last seven decades, the global economy has experienced four significant recessions – 1975, 1982, 1991, and 2009, not to mention the current economic crisis that began in 2020 and the war in Ukraine. Many businesses are wising up and want to understand more than ever what the most significant trend periods will be. Take a moment to reflect on these dominating factors through a methodological approach. Martin Raymond, co-founder of strategic foresight consultancy, The Future Laboratory defines this process as 'pattern recognition" – "One can follow a path or 'pattern recognition' – the terminology used by AI or groups of trained forecasters to identify and recognize hidden patterns in social and cultural changes". In each scenario, the impact on Fashion has been long-lasting, causing financial shock, hurting consumer demands and habits, and consequently, giving rise to specific identifiers or trend signals. For example, one commonly used example is the fluctuation in hemlines – long or short – depending on the economy's buoyancy – or the significant change in shape from the austerity of wartime uniforms to the hourglass shapes of the late 40s and early 50s.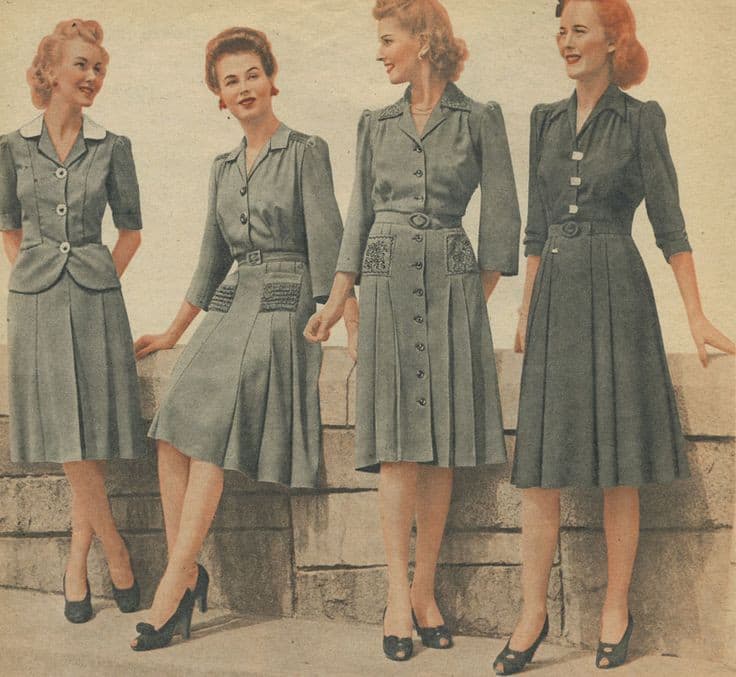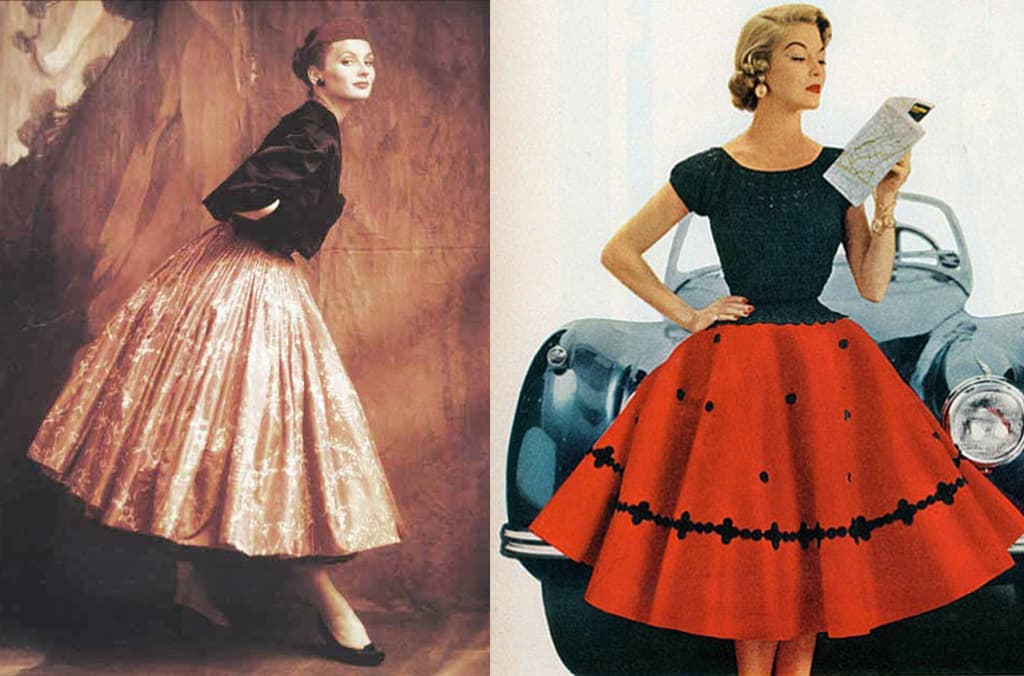 Trends affect our future, no matter the level of significance, and there are many different methods, techniques, and processes to try to guess what these might look like and how it may be possible to capture past influences. Purely coincidental, but it is interesting to note that several of the key Trend Forecasting companies began in the years following a recession or economic crisis. Doneger was founded in 1946 (following WW II) by Henry Doneger as a buying office for retailers. Promostyl was established in 1966 by Francois Vincent-Richard, using economics as the factoring influence when the French fabric industry hit a slump. Peclers was founded in 1970 by Dominique Peclers, 'whose mission was to democratize style.' Since 1980, founder Lidewij Edelkoort has predicted creative trends in Fashion, color, textile, lifestyle, and architecture. And Nelly Rodi, although founded in 1985, in 1993, 'introduced a unique, innovative method of working that combined creativity with marketing and consumer attitudes to explain how trends start and how consumers view them.'
Elsewhere, platforms such as WGSN began in 1998, founded by the Worth brothers and Barbara Kennington, and then in 2009, after they sold the business, Mark Worth started Stylus. Marc Worth believes "innovation is the key to success in a fast-moving world." Suffice to say that all are still significant stakeholders in the fashion forecasting business.
From these original leading players of approximately ten companies, this small upper echelon dictated trends right up until the onset of digital in the nineties. However, these founding forecasters are just the tip; over the last ten years, the business of fashion forecasting has not just changed exponentially but has also become essential to the future survival of a brand.
Need to Know
Definition of a Trend and the process is vital
to understanding the role trend forecasting plays.
Let's understand the definition of a Trend in its proper form. In a recent conversation with The Future Laboratory's co-founder Martin Raymond, he explained the word Trend "is an activity or set of circumstances that can turn or influence things to spin, spiral, or create an arc of change. A trend is all these and more, a vector, a movement, a line along which energy flows. In Fashion, it is the convergence of economics, science, statistics, innovation, the Arts, music, and culture; it is also the combination of a growing cluster of people, places, and things and how they influence others". All of these are identifiable 'patterns of change.'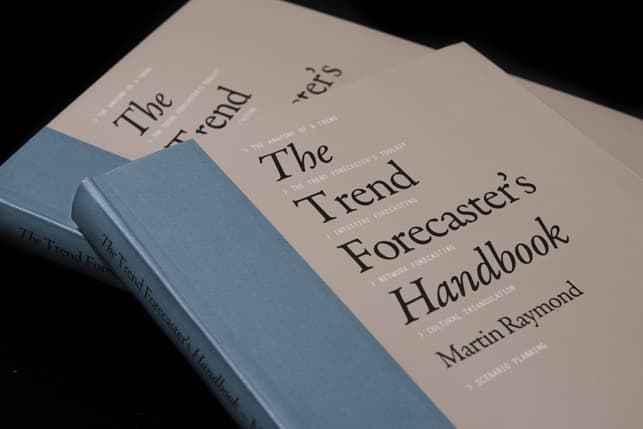 Researching and formulating trends is not as easy as it appears and requires deep analysis. There are several contributing processes to understand in Trend research. Both Martin Raymond and WGSN devote an in-depth section of their work to The Anatomy of a Trend. WGSN calls this Trend process "part art, part science, part math, and part magic"! The Future Laboratory (one of the world's most renowned futures consultancies, which houses their trend forecasting platform LS:N Global and strategy department who work with some of the Forbes 500 and FTSE 100 most innovative brands) Martin Raymond defines the process succinctly in his book, The Trend Forecaster's Handbook. The first two are the ones most used to determine future trends.
– Strategic foresight – a discipline that uses a range of quantitative, qualitative, and intuitive skills to map out the many future possibilities
– Pattern recognition – the terminology used by AI or groups of trained forecasters to identify and recognize hidden patterns in social and cultural changes
– Futures studies – a combination of skills, methodologies, and theoretical processes used to codify, contextualize and map future landscapes
– Scenario planning – a structured, multi-staged way used to organize, unpack, and script how possible scenarios will be played out over a pre-determined time frame
– Backcasting – where forecasters start from a point in the future and work back through a series of steps to uncover how you got there
Forecasters study social, cultural, ethical, and environmental shifts to predict consumer behaviour with intuition, experience, and data, often the most relevant and up-to-date methodological combinations. Natural forecasters also use other means and senses to detect, decode, and convert 'weak signals' into functional foresight and future possibilities, and weak signals are early trend indicators.
Considering an analogy, Martin says he 'took a page from E.O. Wilson's book Consilience: The unity of knowledge.' Wilson said, "Rather than different trees, we have the same tree with slightly different branches."
Identifying how Trend forecasts Benefit Business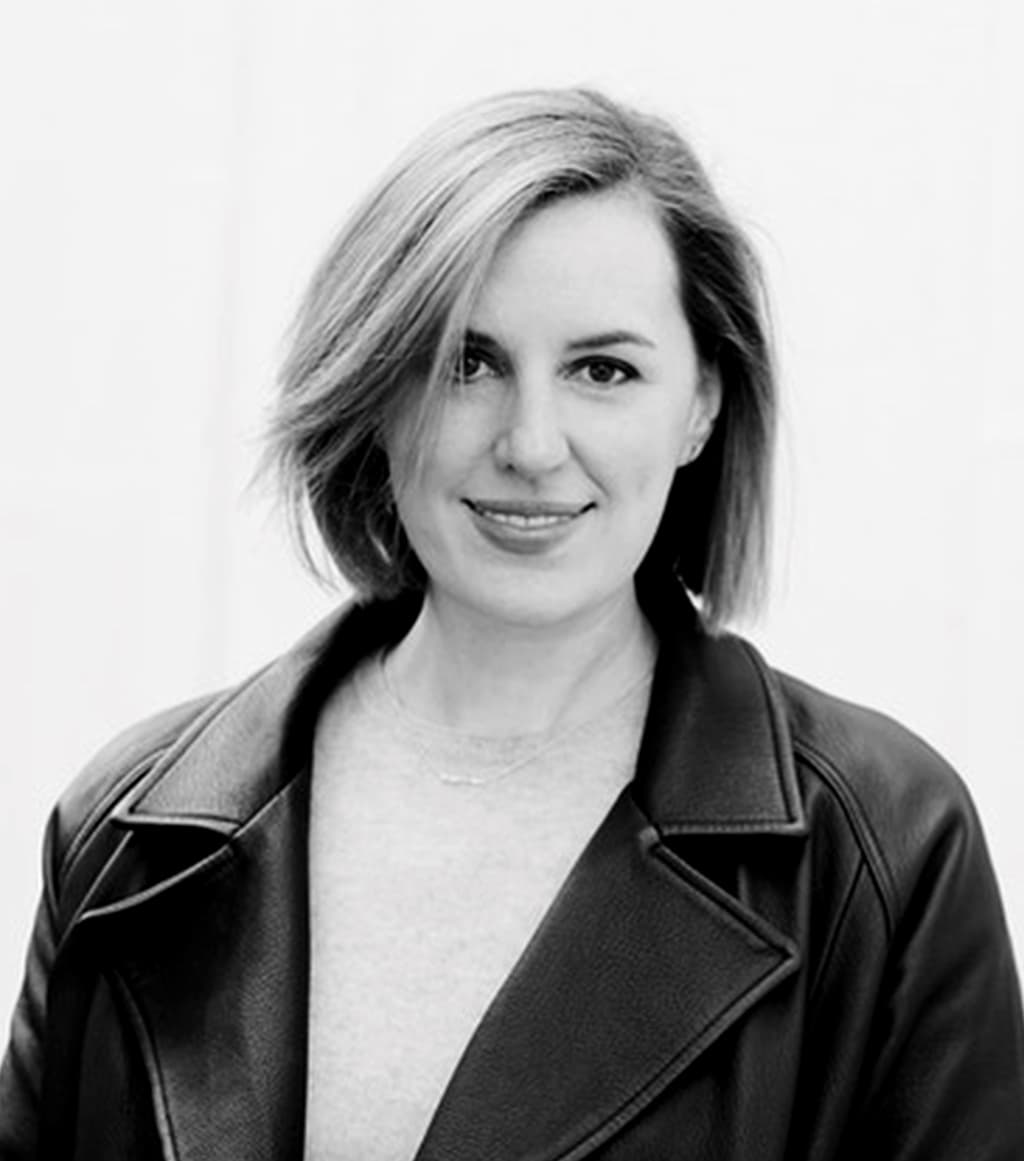 As we move into a recessionary environment, it's becoming increasingly crucial for brands to understand what products will resonate. Every product order represents a risk around whether or not it will sell. Trend forecasting de-risks these business decisions, helping brands focus on the items and trends that align most with their target audience.

– Petah Marian, Founder of Future Narrative
With a plethora of information, businesses are looking to find new value by navigating this complex web of data to communicate the right product to their consumer. And in an era of recession, commercial recognition and defining product for longevity is an unavoidable necessity; to brands, forecasting trend services have become essential. Markets and consumer criteria have evolved from traditional, static, and demographic-based to modern, dynamic, and psychographic. As communities diversify and consumer patterns become more complex, understanding what the future might hold has become more convoluted. With a complex web of trends, learning to navigate them and communicate them to the right consumer is even more imperative to success.
A forecaster's job is to analyze and alert you to the things you do not see. And in doing so, making value, not extracting it, you can make a better future and a better tomorrow.

– Martin Raymond, Co-Founder of The Future Laboratory
Different services are available, from Editorial to Data.
Due to the acceleration of life-changing technology, the ecosystem, globalization, and ever-changing consumer needs, a Tsunami of new businesses have entered the foray offering additional relevant and compelling initiatives. Within this dynamic of accelerated change, we now have the key messages delivered to brands immediately via the internet, social media, data analysis, TikTok, Instagram or Pinterest, etc., empowering people from these diversified businesses to inform brands and designers with up-to-the-minute information. Bloggers, for example, now have just as much power, if not more, than editors and publications because they can easily create a blog post on any given topic in a moment.
But are these the right messages for the future, considering that multiple trends emerge simultaneously? The forecasting market has expanded globally to include over thirty significant agencies and countless stand-alone Fashion forecasters. Overall, the business is now valued at approximately $97 billion. With so many 'trend platforms' at the tip of our fingers, knowing how to pick the right one is challenging. Finding the best scenario that suits a business's needs requires understanding who your customer is.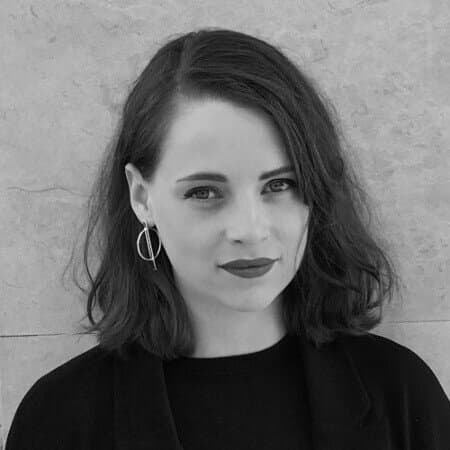 To define the different services available, we need to take a closer look at how the trend forecasting world has shifted. Whether traditional forecasting (creative osmosis or gut instinct!) to using just algorithms or including data to make informed decisions, all are suitable options, depending on your business. Julie Pont from Heuritech – a visionary Trend forecasting agency that cleverly bridges the gap between AI and creativity in Fashion, believes that the best formula is the marriage of data and trend forecasting. She also looks to Catwalk analysis as an essential part of her strategy; this is a clever combination for those businesses looking for a solid, viable, and commercial proposition. As Julie points out, data provides the correct algorithms for a business but does not show you how to use it. That is why the combination of the two, creativity and data, are perfect partners. The rise of data has become a crucial part of the trend analysis formula; harnessing new technologies, and data collection methods can revolutionize trend forecasting, which is excellent for businesses looking for immediacy.
For example, a popular business, Tagwalk, analyzes thousands of images from the internet and extracts data to generate accurate and detailed statistics on retail and runway clothing trends. Algorithm analysis has risen exponentially, and while AI is improving at pattern recognition, it's not often precise at capturing multiple images to define which products are favoured. Therefore, human intervention is still necessary to help understand and decipher the data. There is a difference between observing what's happening online today and predicting what things will have resonance two years from now, particularly as we emerge into another disruptive moment in time. Using the information presented and extrapolating that into a new story for future seasons is essential even as some businesses shift toward AI. Here, the foresight portion becomes additionally more critical. Some feel that Data is retrospective – just as tofu absorbs the flavour, it has no flavour character!
Data, however, is also multifaceted. Several brands are developing their future in-house strategies to be at the forefront of a youth-driven market.
Shein, Tik-Tok, and Depop are already evolving products at breakneck speed (although to the detriment of the universe) to satisfy the needs of their tireless, ever-consuming customers. Depop search algorithm prioritizes relevant, clear listings from sellers who follow guidelines to provide a positive experience to buyers. TikTok sets the Trends by capturing short video consumption habits belonging to Generation Z. For example, TikTok users started a seemingly innocuous trend highlighting the irises in their eyes. Users show their eyes up close, and then use a high-resolution filter to show their irises' details, patterns, and colours. What started as a new filter in response to the popular TV series "Euphoria" has turned into a rapidly-growing trend with more than 700,000 videos created in around a month. Leveraging trends on TikTok is crucial to making the most of the platform's organic reach and getting a brand in front of thousands of people.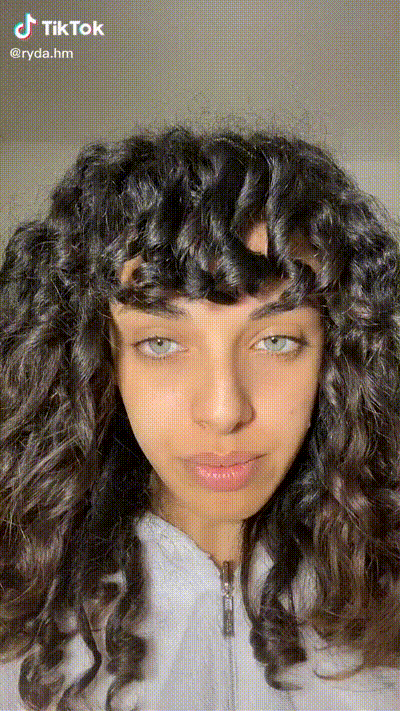 Shein's use of data and social media ensures it can follow what its audience craves quicker than anyone else. In partnership with Google, Shein even has its customized tool through Google Trends Finder to capture information about popular Fashion. The brand has more than 26 million Facebook and 24 million on Instagram, and 'Shein Hauls', where influencers unpack their Shein deliveries, try on clothes and share how they feel on camera.
But this is all for the immediate. What about the future?
Trend forecasting and analysis benefit big and small businesses in understanding the imminent and directional life-altering signals.
Several CEOs or business leads consider trend forecasting to be either obsolete or simply not worth the investment, considering them not to be either authoritative or insightful. Quantifying the cost when a brand has its team of creatives will send the CEO over the edge, but how can you cut cloth without scissors or build a house without the bricks?! WGSN has turned the traditional approach on its head by using new strategies and data sources to produce accurate insights for its clients. They dive into WGSN's archive, which includes retail trends from years past and brand perception measurements, to identify upcoming macro-trends before they happen so that brands can react appropriately.
Digital Publications such as The Impression offer end-on-end of indepth Catwalk and Streetstyle analysis in a heartbeat. It is of extreme value to have this information ready to hand, particularly for those who need to cut to the chase and have little or no time to wade through mounds of data. The key must-haves are high on a designer or brand's agenda; having this information is like singing, "Oh, happy days!"
Speaking to the design director of a well-known retailer, she insists that whereas they have their in-house forecast team, they still subscribe to Peclers, Nelly Rodi, and Trend Union. However, the design team also uses a data analysis service called Stylesage in conjunction with customer information captured through sales. Streetstyle and Runway images are high on the list of must-haves; here, they look to The Impression as their source of imagery. Color, Trends, and style are vital for their business, yet materials for her are where it all starts; the Supply chain is even further in advance to hit delivery dates—so looking to forecasting services that supply this information is critical. Their business also focuses on Gen Z, so Trend forecasting services help her design team to reappraise constantly since this sector moves quickly in needs and wants.
Key Takeaways
Considering the case for and the case against Trend forecasting, some might think that trend forecasting provides no value to fashion brands, as all the information they need is right in front of them or that their teams are proficient enough to recognize future trends. Or, when the wallet is hit financially, tapping into "the zeitgeist" through a prominent agency, can cost £7000.00 to £16,000, and upwards to £20,000, depending on the level of service. For many, this is quite unaffordable, so looking to Social Media and Editorial content makes more of an attractive offer. But it is more than this. It's no longer just about the trends that have proliferated and diversified; markets are also changing. Traditional, demographic-based criteria have given way to more modern psychographic patterns, meaning design teams need different skills, particularly as communities throughout society continue diversifying and consumers grow increasingly complex. Understanding the impact of trends and what is necessary for a business means comprehending the history, how they move through culture, and how the memes play in dispersing trends over seemingly disconnected sectors is increasingly essential.
Well, right now, we are experiencing one of the best periods in 20 years. Driven by the eighth global dissemination – COVID, more prominent brands are not just approaching trend agencies but understand that if they are to survive, looking at big business platforms such as McKinsey or Deloitte is an intelligent way forward.

– Martin Raymond
Spending the time and money to get it right is equivalent to a journalist writing an article; proofread – check, the editor's research – check! The bottom line for the success of any brand is to thoroughly investigate and understand what's now, what's new, and what is the future. Trend forecasters are in the business of creating opportunities for the future; brands don't have time, so you need forecasters to help manage the flow of information.
One cannot understand and properly analyze the world around us without being able to put that information into context based on historical and contemporary fashion knowledge. Without references, the information is just that, information, and its relevance and meaning can not be understood without the perspective that learning offers.

– Alexandra Piscoe, Ex Promostyl and now Founder at Pisco & Co
If there is one statement that everyone contributing to this article agreed on: We need to consider the notion of being serious about the future and what it means, keep listening, looking, learning about what's new, what's next, and with that, we will imagine a better tomorrow.
---