---
It takes creative vision, perseverance, and business acumen to lead a creative agency in today's ever-changing climate. Trey Laird, founder, CEO, and Chief Creative Officer of Laird + Partners has not only survived in it but thrived. Along the way, he has won over clients such as Belstaff, Tommy Hilfiger, Karl Lagerfeld, Tom Ford, Tory Burch, Rag & Bone, Chloé, and Diane von Furstenberg, to name a few. We sat with Trey to chat about reshaping his agency, his work with Tiffany & Co., and creating in the digital era.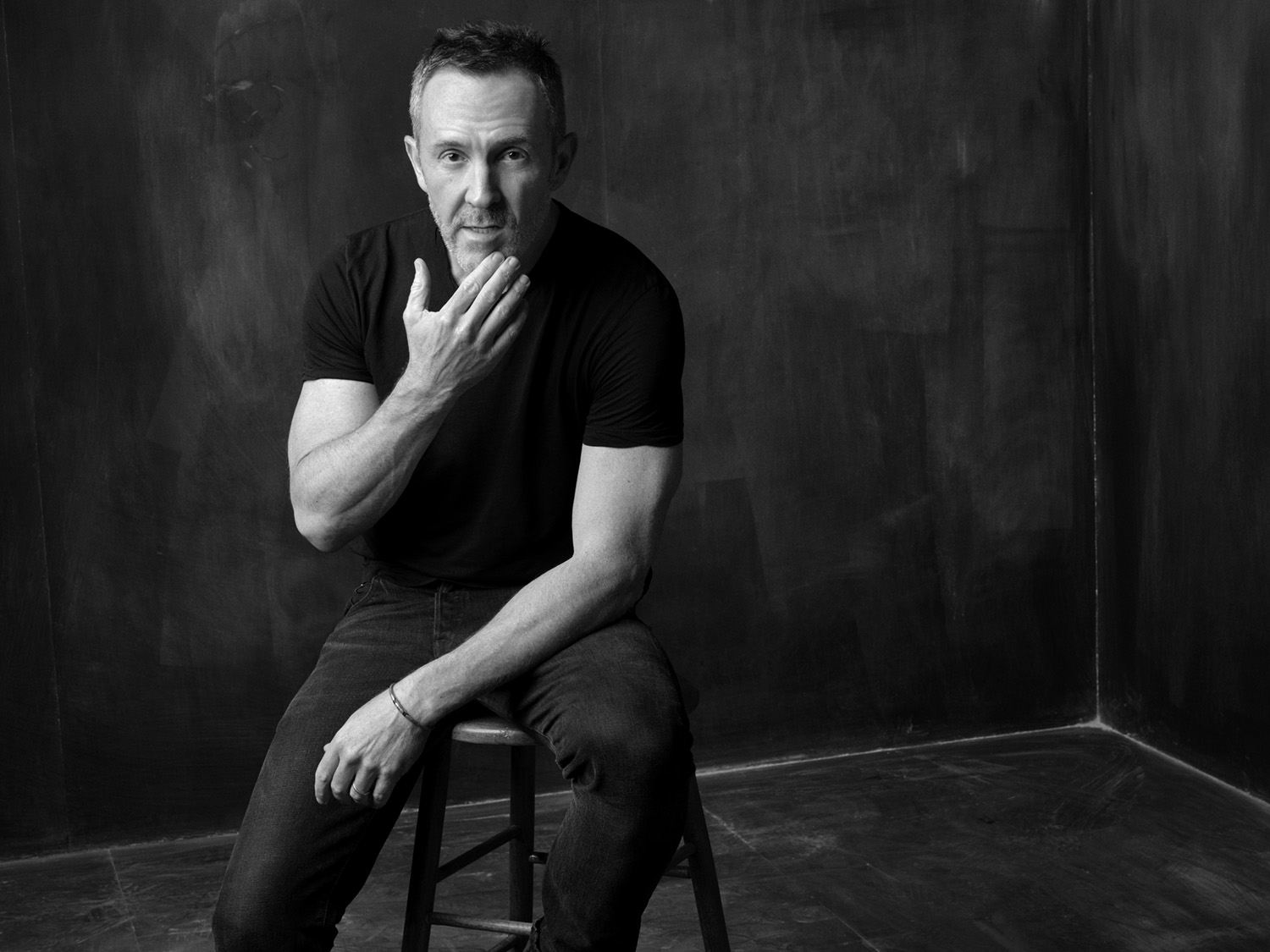 Kenneth Richard: Trey, thanks for talking with us about all the changes happening today. You strategically restructured your agency to address how the industry is shifting. I'd love to hear your take on how the game has changed.
Trey Laird: Embracing all the new ways that brands can communicate with people today is intriguing.
For several years, I tried to fight it or be in denial that things were changing, but it's changing so fast and been so radical in the past few years that you can't avoid it. When you look at it differently, it alters your perspective and is really inspiring. Therefore, instead of being bummed about everything being seen on a phone, why not get inspired with what you can do on a phone?
Think of how to do something creative or interesting and use it for its advantages. Once you get in to that mindset, it inspires you to think of things differently. That's really what my team and I have been trying to figure out. We know that the first place someone sees anything you put out there from a brand will most likely be on their phone. They can walk by a billboard or buy a magazine, but for the most part, the phone is the way we all consume any information. It's kind of the new challenge and a new opportunity in looking at it that way. Now, I'm super into it!
Kenneth Richard: Phones can be a flick. How do you gain equity on something moving so fast?
Trey Laird: As with anything, it's another medium. I think it's about being disruptive−breaking through, getting people's attention, finding that sweet spot between consistency and newness. I think those are things that brands have to do regardless. There's a way to combine sight, sound, and motion in a different way in that format. You can do things quickly. You don't necessarily need hours, minutes, or even thirty seconds to do that. You can sometimes do something powerful in ten seconds. Take a moment and think about how much information comes at people every day. What's going to make them stop and get through to them?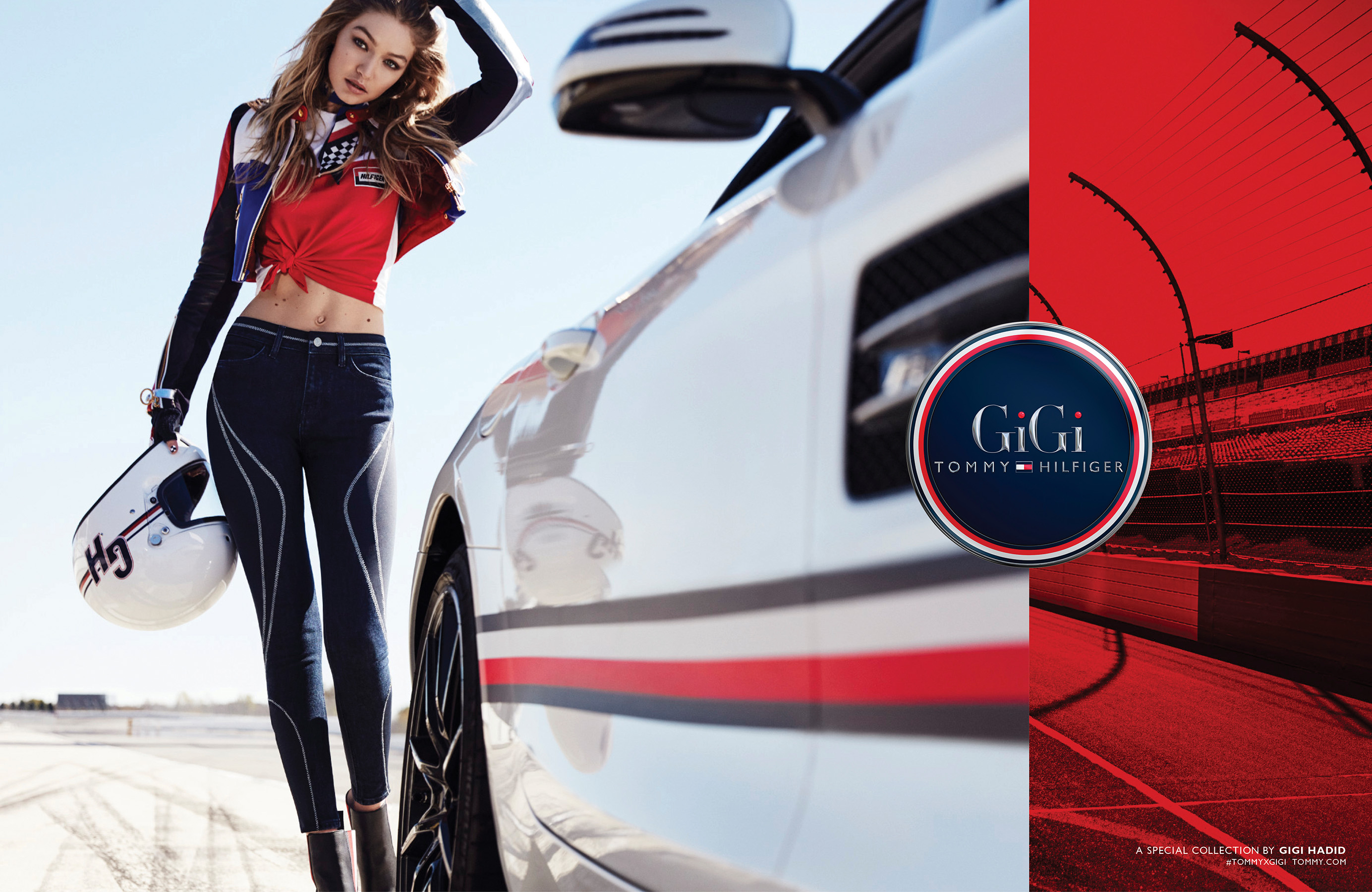 Kenneth Richard: Are brands on the same bus with you?
Trey Laird: I believe it's a very experimental time right now. People know things are changing, so they're open to working in different ways and seeing what works. You will find things you are attracted to, you pivot, you adjust, you learn, and you tweak. So, I think brands are really open to figuring out how they can get their message across and what will connect with people.
Kenneth Richard: Experiences have come up in conversation a lot today and the phone has a lot to do with capturing those experiences. Are you shifting to include experiences?
Trey Laird: Totally! That was a key anchor with all our Tommy Gigi work the last couple of years. The whole idea was rooted in experiences and everything being activated by their show, the buy-now strategy, Gigi's point of view, campaign content, etc. Everything revolved around these live experiences that happened all over the world. It was like a traveling show. What we're trying to do is come up with platforms that have so many different ways to activate. The big shift comes in when you're no longer just relying on a campaign of images to tell a story. The brand tells the story. The entire process is your communication as well as looking at every opportunity as a content potential.
Kenneth Richard: Do brands get to sleep to rejuvenate?
Trey Laird: The fact is, we live in a 24/7 "always on" world. You can either bitch about it, or you can embrace it on your own terms and create your own new rules.
Kenneth Richard: So, what happens to budgets when you're on 24/7?
Trey Laird: It's different for every brand. Big brands with powerful multi-tiered marketing global strategies still have big budgets. They just deploy them differently. There's a different frequency now to the schedule. I think there's this perception that, "Oh, digital marketing doesn't cost much. It's all cheap. Everything should just be done on the cheap." There are things you can do that have less production value that embrace the rawness, and embrace the spontaneity. Those are the things you can turn around faster.
At the end of the day, the best brands in the world, whether it's fashion or otherwise, need an image. They need to stand for something. They need to create a dialogue with the customer and continue to reinforce that dialogue over time. I don't think that is going to change. Whether you see it on your phone, a magazine, or on a billboard, brands still need to stand for something.
It's all in the delivery system, what feels like the right strategy, and then deploying the budget appropriately.
Kenneth Richard: You engage a lot of talent to help you do that. What do you look for in your partners?
Trey Laird: There are a couple of things. First of all, I only want to work with people I like. I'm a loyal person, and I think I've had really long relationships as a result. I connect with certain people and like to work with them over multiple projects. You get to know people in this way. It's always great to discover new talent and expose yourself to a new person and a new eye. But there is a new level of trust and teamwork that gets built overtime that I respect.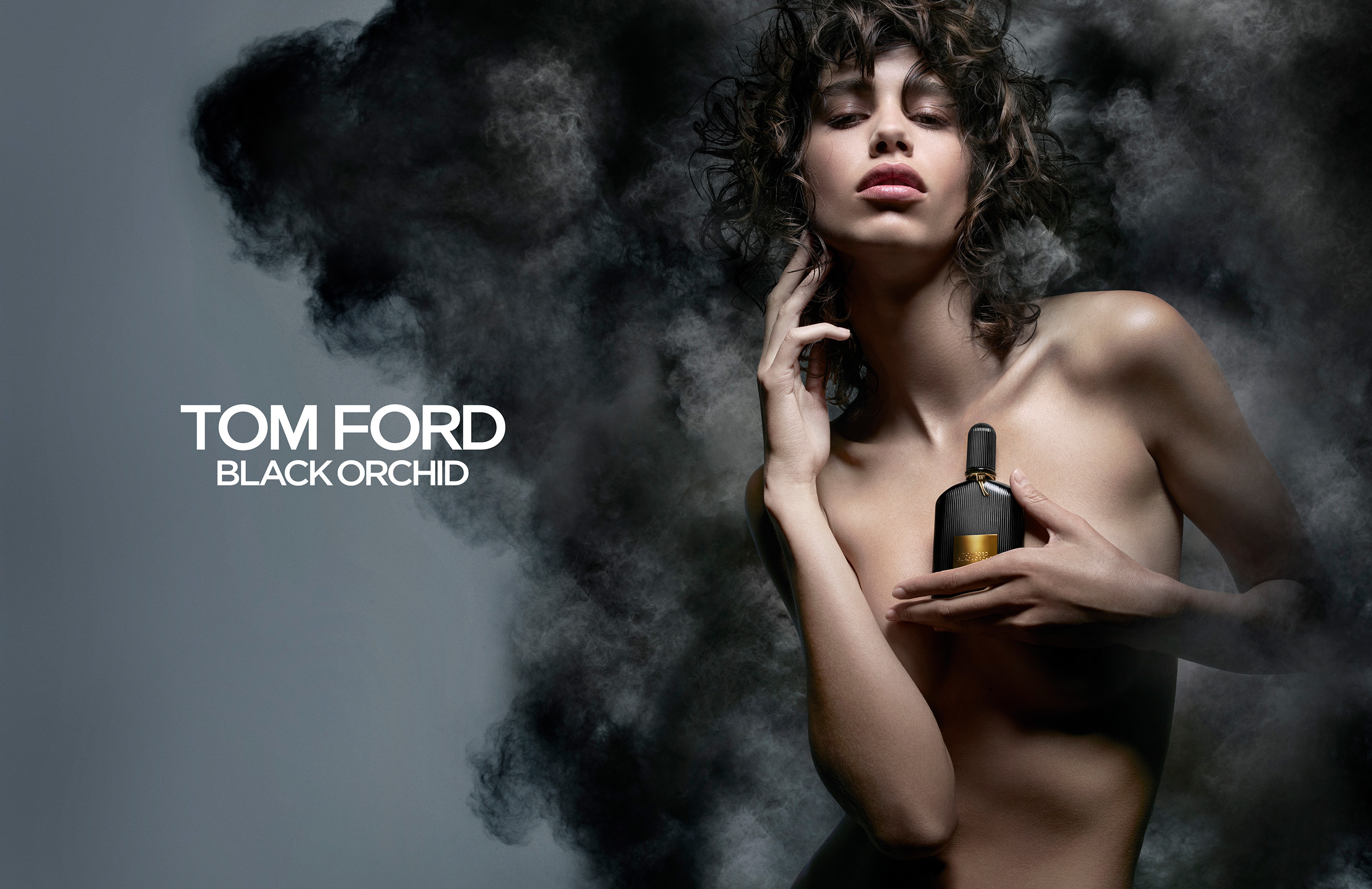 Kenneth Richard: Does the same apply for clients?
Trey Laird: I think some of the same principles apply−people who really are looking for a true partnership. Also, people looking to respect the value you bring, which isn't always the case. A lot of people these days want a quick project completed, and it doesn't all just happen overnight. Individuals should be open to having a dialogue and build something overtime. It's all about team work and chemistry. The work we're doing with Tiffany & Co. is a great example. I've known Reed for twenty years. So, the working relationship with Tiffany is new for the past year, but the understanding of what every party brings to the table has been there always. It's starting to build a trust, a dialogue, and an understanding of what every party brings to the table.

Kenneth Richard: How do you get your teams to think in sync?
Trey Laird: To be clear, it involves the whole team. Tiffany has an amazing in-house team of all different disciplines. You should all have a real understanding of what the brand's trying to communicate. If your whole team is all moving in the same direction, let each of them shine. A lot of times, my job is to help set that North Star, aligning with the creative director, CEO, or founder/designer, and inspiring teams to bring out the best in themselves. Tiffany has been a great example of that because every group is performing at their best.
Kenneth Richard: How long were you working with Tiffany before you found that North Star?
Trey Laird: It was about six months. We started doing a couple of small campaigns to build a "new language," a new voice, a new look. It's definitely been a build, and it doesn't happen overnight. There is a lot of people, a lot of talent, a lot of teamwork, a lot of creativity, and a lot hard work. All that said, it's exciting when you start to see a connect.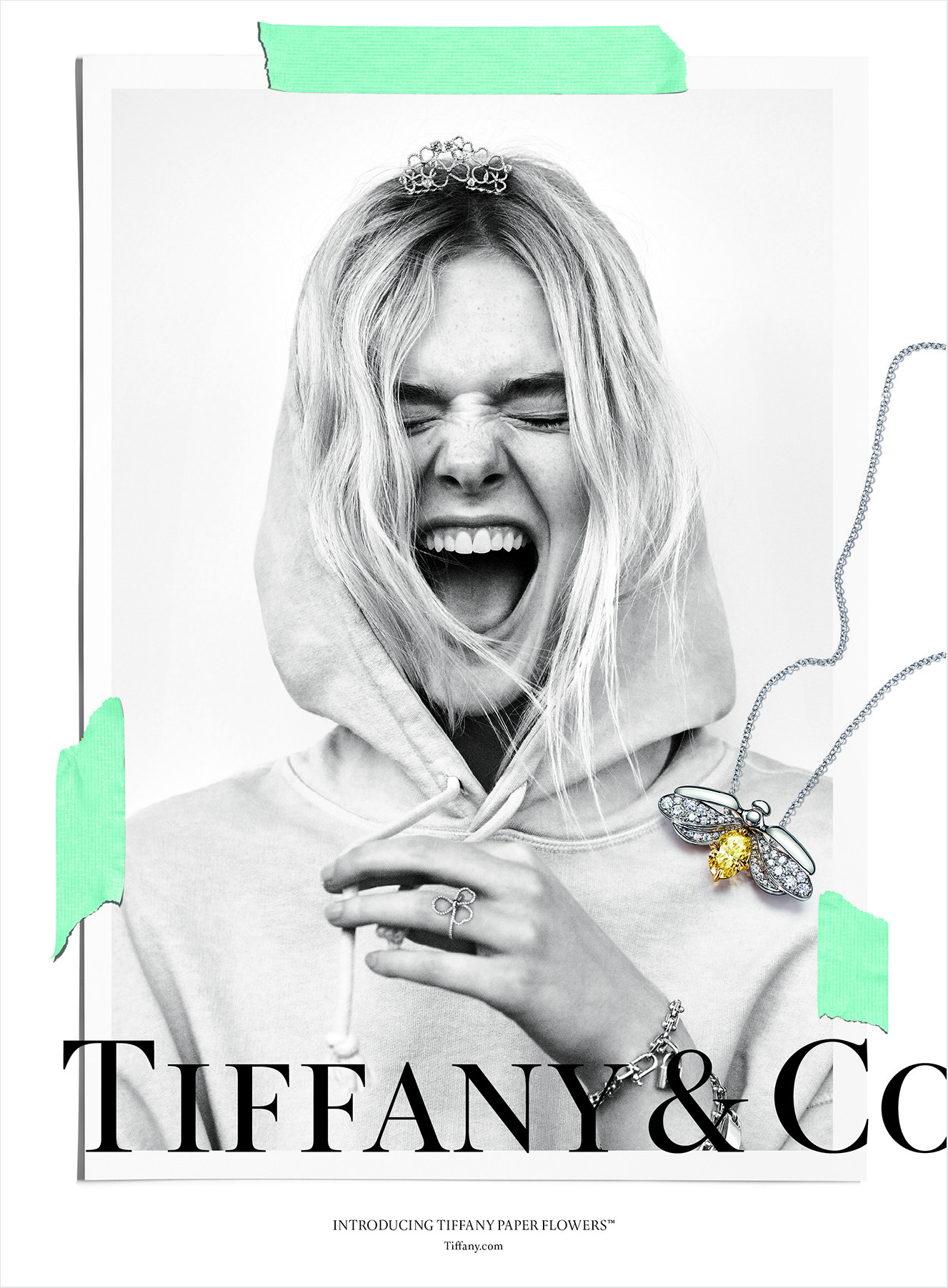 Kenneth Richard: The film was spectacular, by the way.
Trey Laird: Thank you. It's in those moments when I really think, I still love what I do. I still have a smile on my face, and I'm having a great time doing it. My team's really inspired. Reed's been a great partner, and his whole team is amazing.
Kenneth Richard: He is a gentleman who also certainly understands reinvention. As you look outside of fashion, are there areas that you look to more than others for inspiration?
Trey Laird: Personally, I look at my own personal passion, like sports and fitness. It's a category that's affecting so many people these days. I think it's really been part of this cultural shift− the way people live, the way people dress, the way people eat, the way people travel, taking care of themselves, feeling good about themselves. I've always been a huge fan of Nike, what with all they've done over the years. There's a lot of energy and a lot of inspiration in that space.
Kenneth Richard: Well it feels as though there is a lot of energy coming from your world and congratulations on it all.
Trey Laird: Thank you.
Portrait Photo | Mark Seliger for The Impression 250
---