---
Renowned Creative Director Trey Laird, founder of Laird+Partner which counts clients such as Tommy Hilfiger, Tom Ford, Tiffany & Co., and Salvatore Ferragamo to name a few, has collaborated with fitness visionaries Akin Akman and Angela Davis to launch AARMY – an innovative community-based team training and fitness experience. The Impression sat down with Laird for an exclusive interview to talk about his new venture.
I've spent my whole career building brands for incredible companies and founders and designers, and that's been amazing, but I always wanted to have a deeper hand in something of my own. I've always been thinking about developing a brand that I could really have my voice in throughout, and not just come in as either creative strategy or advertising or identity…but really the whole vision of it.

Trey Laird, CEO of AARMY
Laird has created the AARMY brand from the earliest stages through to its launch. How did it all begin?
8 years ago, Laird began a physical and mental transformation of the caliber typically reserved for professional athletes. He went through a process of fitness training that incorporated the mindset and motivational regimen of pro sports teams, which is rooted in the community and a network of supportive, inspiring teammates. "Fitness happens to be the category, but it's bigger than fitness, explained Laird. "I think it is about building a network of people that are supportive, that are inspiring, that you can look to, to get inspiration, and I think it starts to affect every part of your life. Your family. Your relationships. Your work. It's this positive force. And it's super transformative." Laird described how this approach was integrated into the training philosophy of AARMY.
We don't have groups, we have teams. We don't have instructors, we have coaches. We don't have clients, we have athletes. We don't teach classes, we have practice. So it's really taking the language, the DNA, the truth of the sports regimen and how it can effect you. Especially when you think about mental conditioning, it effects every part of your life. And when you are part of a team, you are responsible for something bigger. I think people want to feel a part of something. They want to contribute. They want to be inspired. They want to inspire others. And so I think it's so beyond just fitness.
Laird had been looking for a project that could be an intersection of his skills and his passions, and with AARMY he was able to achieve this, by combining years of marketing expertise with a unique vision. Laird describes his partnerships with Akin Akman, an innovator in the group fitness industry, and Angela Davis, who once ranked in the top 25 in the world for 100 meters, as driving forces behind the brand's vision.
"They both grew up training to be professional athletes. Akin was a tennis prodigy and he was sent to the IMG academy to train when he was 7 years old. This comes from a place of total authenticity, this isn't like somebody who decided to be a trainer a couple years ago because sports are trendy, it's like a whole life. And the same with Angela. So that's what we wanted to do, we wanted to take those principles and practices that are usually reserved for pros or really elite academies and now make it accessible, both digitally and in live spaces."
Laird and AARMY are on the forefront of a cultural shift taking place in the sports and fitness industry, and how it communicates with customers. Incorporating the same visual sophistication that makes luxury brands so appealing, AARMY is intensely focused on authenticity, quality and integrity. Rather than capitalizing on a gimmick, convenience or price, AARMY's brand message is about quality, and the power of experiences to transform.
"I think we've talked about it with other brands, the power of experiences and that's the age that we're living in – where people want experience, and almost value experiences more than things. So this falls into that [category], because it's something that you do for yourself that makes you feel better, and then you experience it with your family and your friends, and there's something really powerful in that."
In September, AARMY opened a pre-launch pop-up in downtown New York City designed with Laird collaborator, set designer Stefan Beckman. The pop-up is just ahead of a planned permanent NY flagship space in 2020. This January AARMY will open a second pop-up training facility in West Hollywood, Los Angeles. Rather than rolling out a chain of studios as is typical in the boutique fitness space, AARMY HQs will be individually designed for select cities across the world. Evolving past the gym experience, AARMY will also launch a subscription-based digital app with original on demand fitness content early next year. Inspirational programming from leading forward thinkers will round out the content lineup. Also in 2020, custom designed equipment for each modality will launch with propriety technology to both measure your performance and track your progress. AARMY plans to launch additional product categories in the immediate future. Laird also hinted that gear and apparel collaborations will be coming soon as well.
I think it's cool to cross-pollinate these worlds and bring artists in. It's happening so much, as you see every day in fashion and film, or art and fashion, there's a collaborative cross-pollination and cross-influence.

Trey Laird, CEO of AARMY
We at the Impression look forward to the success of AARMY and its future collaborations as well, and congratulate Laird on this exciting new venture.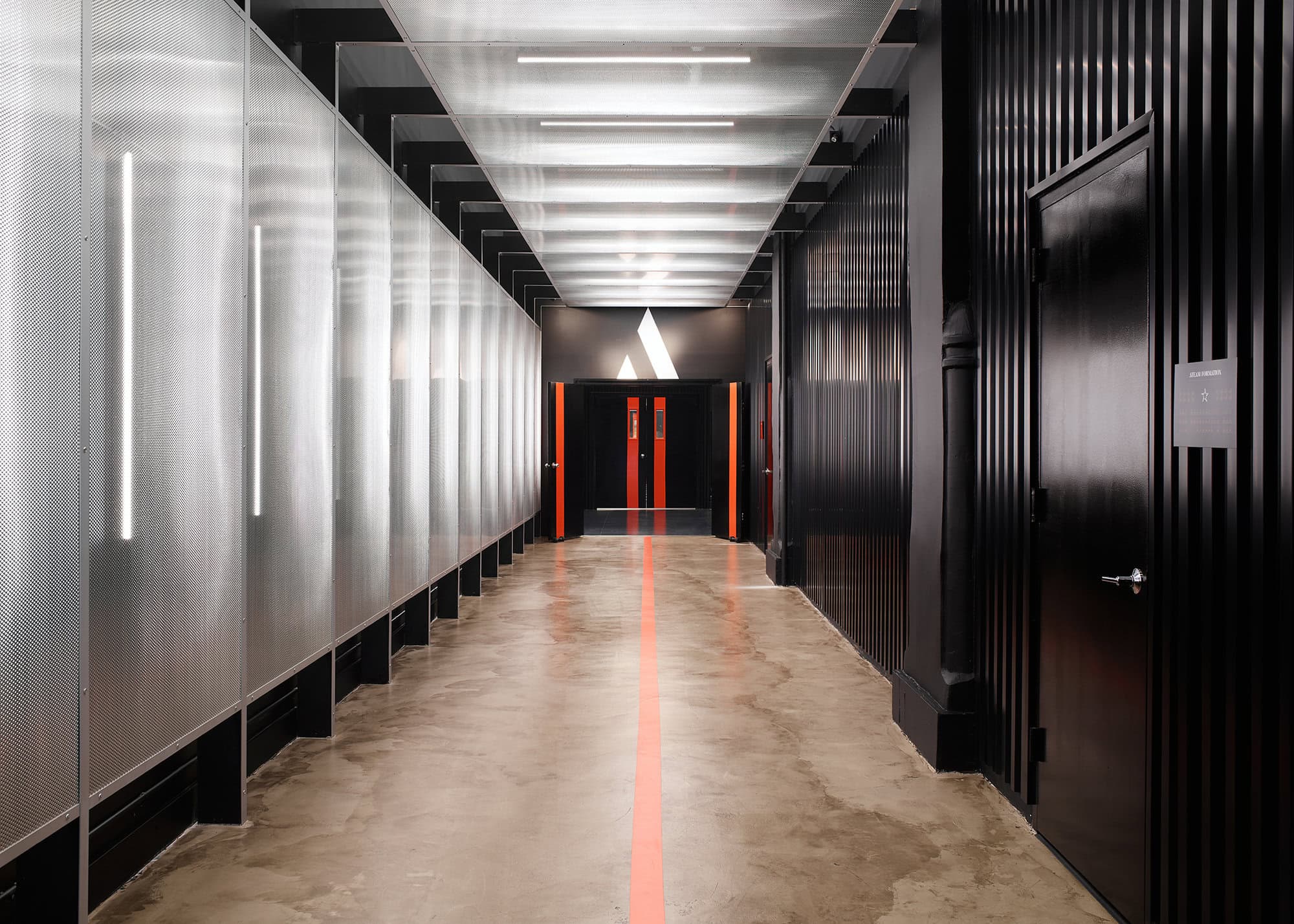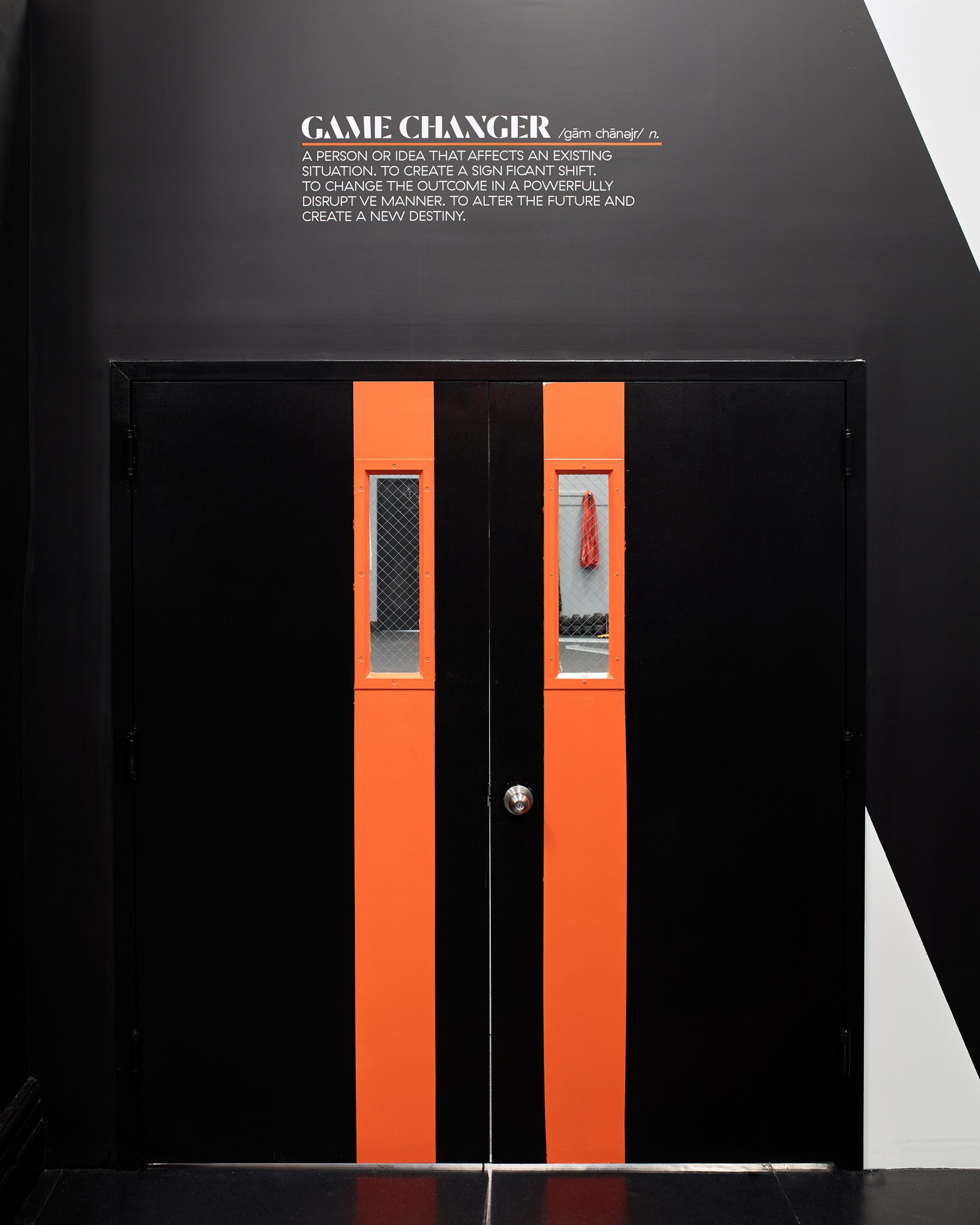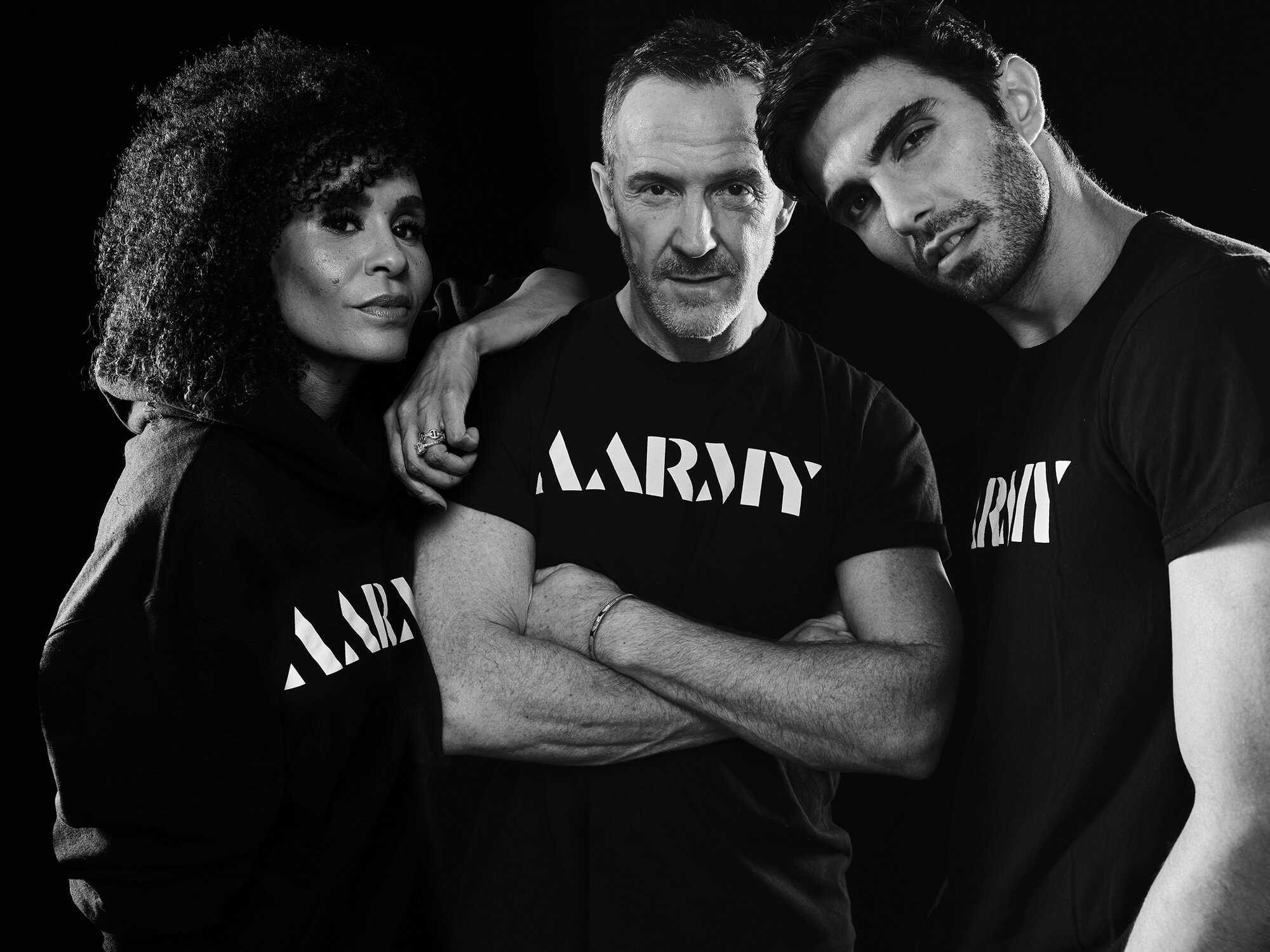 ---