---
Southern California-based lifestyle brand Ugg, a division of Deckers Brands, and revolutionary unisex fashion label Telfar are excited to announce an ongoing partnership, revealed on September 16th, 2020 on the designer's Instagram account. As part of the collaboration, Ugg showcases designer Telfar Clemens in FEEL YOU., a celebration of unapologetic individuality and style showcasing artists, creatives, and activists from all over the globe.
I find Ugg really sexy—a soft kind of rugged. I have made unofficial, unauthorized Ugg boots in two shows already dating back to 2010. So, I've always been obsessed a certain kind of ubiquity and when something really unique ends up on everybody. What I want to do is get down to the DNA of Ugg and see what genes we have in common. To get down to the core of that feeling.

— Telfar Clemens, Founder and Creative Director of Telfar
At home with Telfar, the designer highlights the tactile side of Ugg, showing the designer in a cross between "a day in the life" bio-short and an ASMR video, providing a sedative sensation from head to toe. In a series of cozy scenarios and environments, Clemens wears the gender-fluid Classic Mini boot while discussing comfort, fashion, and his collaboration with Ugg.
Telfar Clemens, the designer behind his namesake brand and recent winner of the 2020 Fashion Awards' American Accessory Designer of the Year award by the CFDA, deconstructed the Ugg Classic boot to be the centerpiece of his Fall/Winter 2011 fashion show. Telfar's interpretation and use of the silhouette has been embraced by the lifestyle brand. Together, Ugg and Telfar will unveil a collection that amplifies that same core narrative in 2021.
Telfar is exceptional; a true pioneer and visionary and one of the first designers to believe that being unapologetically yourself is sexy. At UGG, we believe in the same thing, and that fashion can be real, democratic, and aspirational all at the same time. This collection will be the perfect expression of our shared beliefs.

— Andrea O'Donnell, President of Fashion Lifestyle at Deckers Brands
For Autumn/Winter 2020 and beyond, FEEL ____. will be the unifying theme with a variety of stories that support it. FEEL YOU. launched on Spetember 17th with Telfar and will live throughout the season featuring additional creatives, including two London-based fashion designers who will unveil their collaborations this month as well.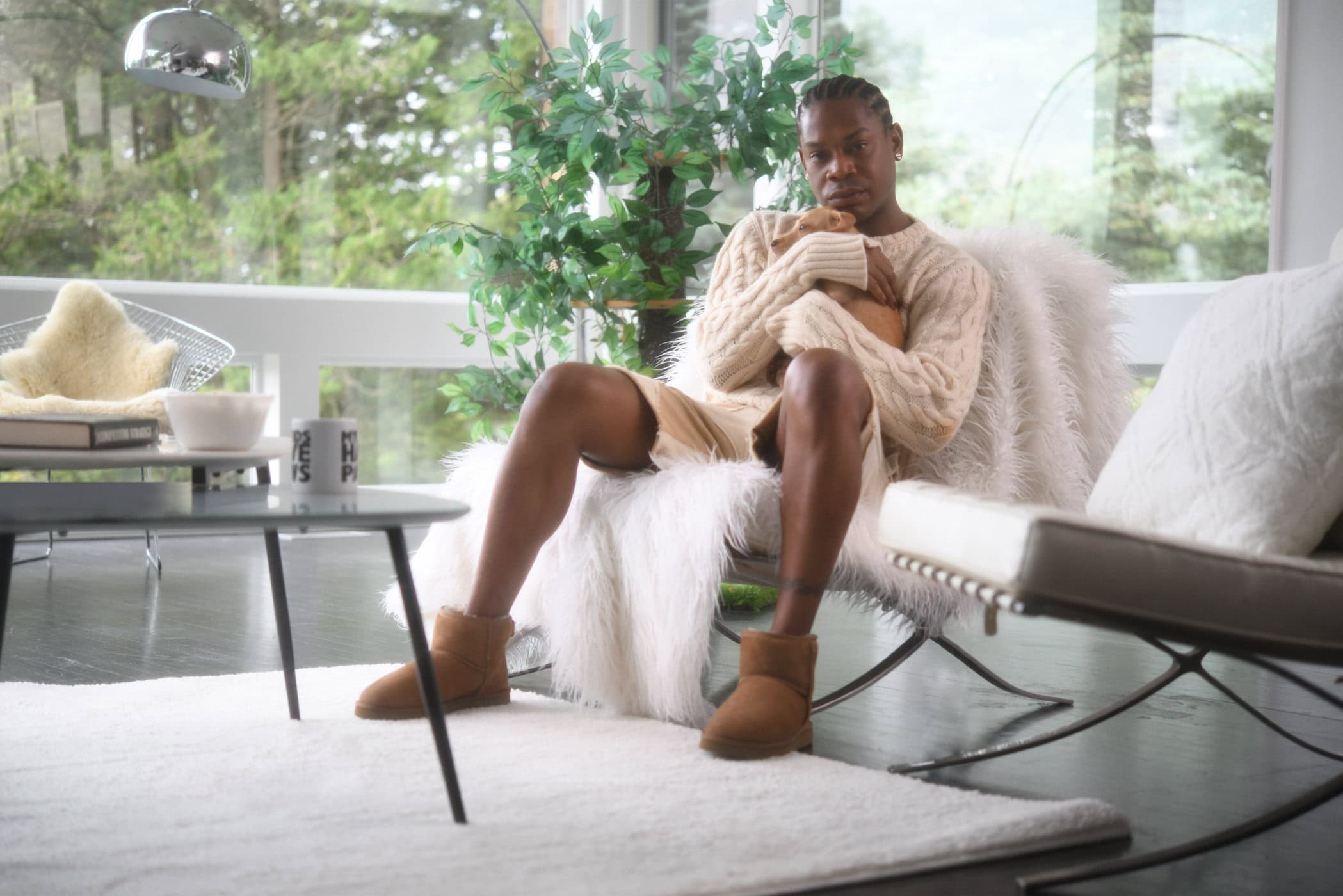 ---