Freedom and Creativity are at the centre of great design, and great design fosters a unique, inventive sensibility.
Throughout the 550 or more brands that have shown over the last five weeks runs a common thread, and the thread is the freedom to create. Several key trends will spawn commercial interpretations, but there is a trend for the unique that can not be replicated.
Heels are given a new lease of life with sculpted items turning up at Dries Van Noten, Balmain, Loewe and Ferragamo. Metal iterations of circles emerged at Ferragamo and at Dries, sublime curves provided a comfortable height for his covetable shoes. Simone Rocha's ballet flats with transparent heels and jewel-encrusted flatforms will be equally enviable. At Gucci, the little Gremlin, Gizmo popped up on shoes and bags, of course, and will, for S/S 23, be a wanna-have little 'person' if 'he' is not already!
Monolithic proportions in heels provided the opportunity for extreme creativity at Balmain, with Olivier Rousteing providing an almost Avatar/dystopian imagery in his footwear, not to mention his Renaissance "cherubim and seraphim' art pieces. Dior and Thom Browne drew inspiration from the 15th century with curvaceous Louis heels. JW Anderson's plaited uppers were chunky yet slick and new, while his imagery of the Anthurium flower resembled a peacock on display. Nicolas Ghesquière at Louis Vuitton presented easy-walking boots that were 'pretty tough' with bold wooden midsoles – and that says it all – a unique display of boundless creativity everywhere.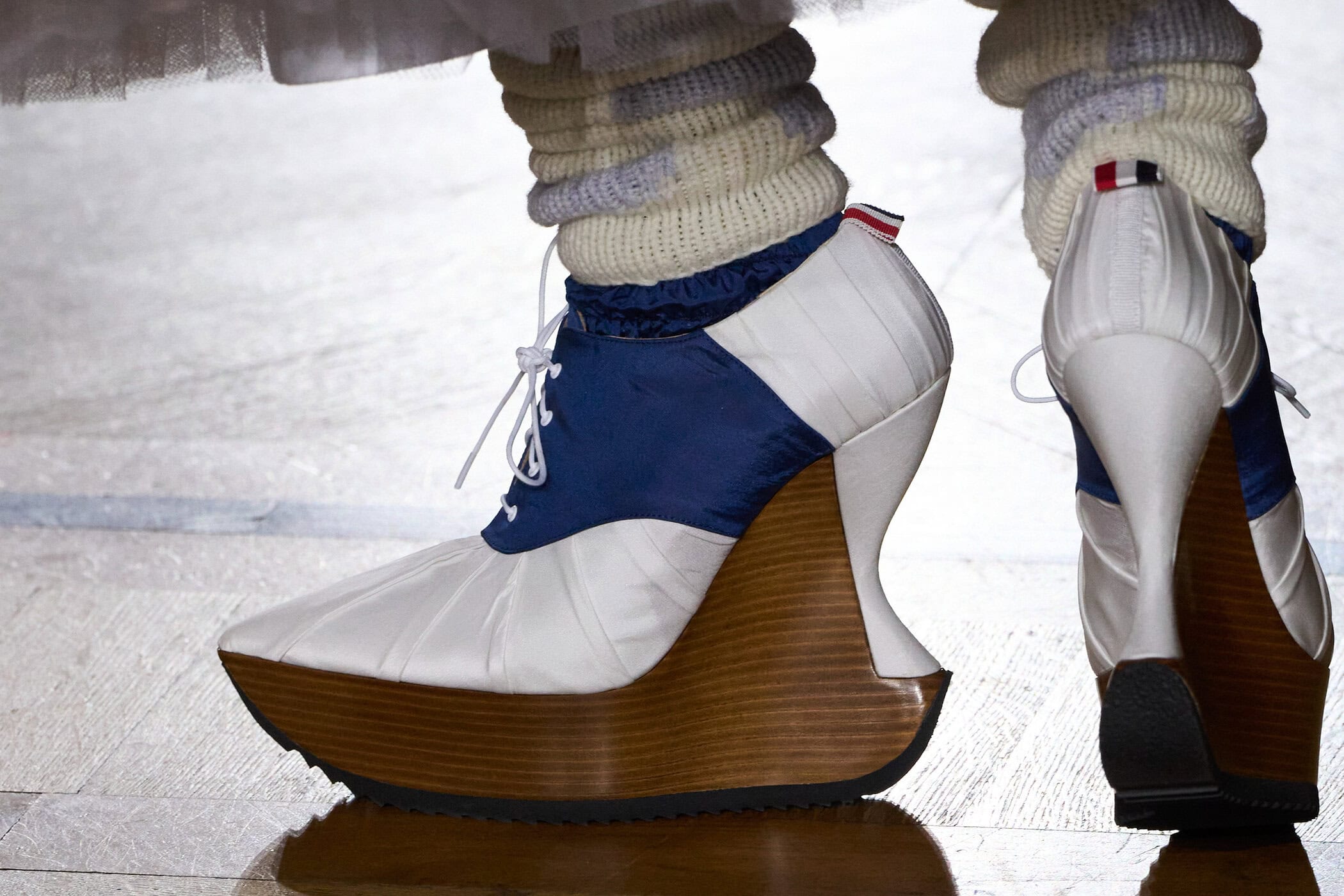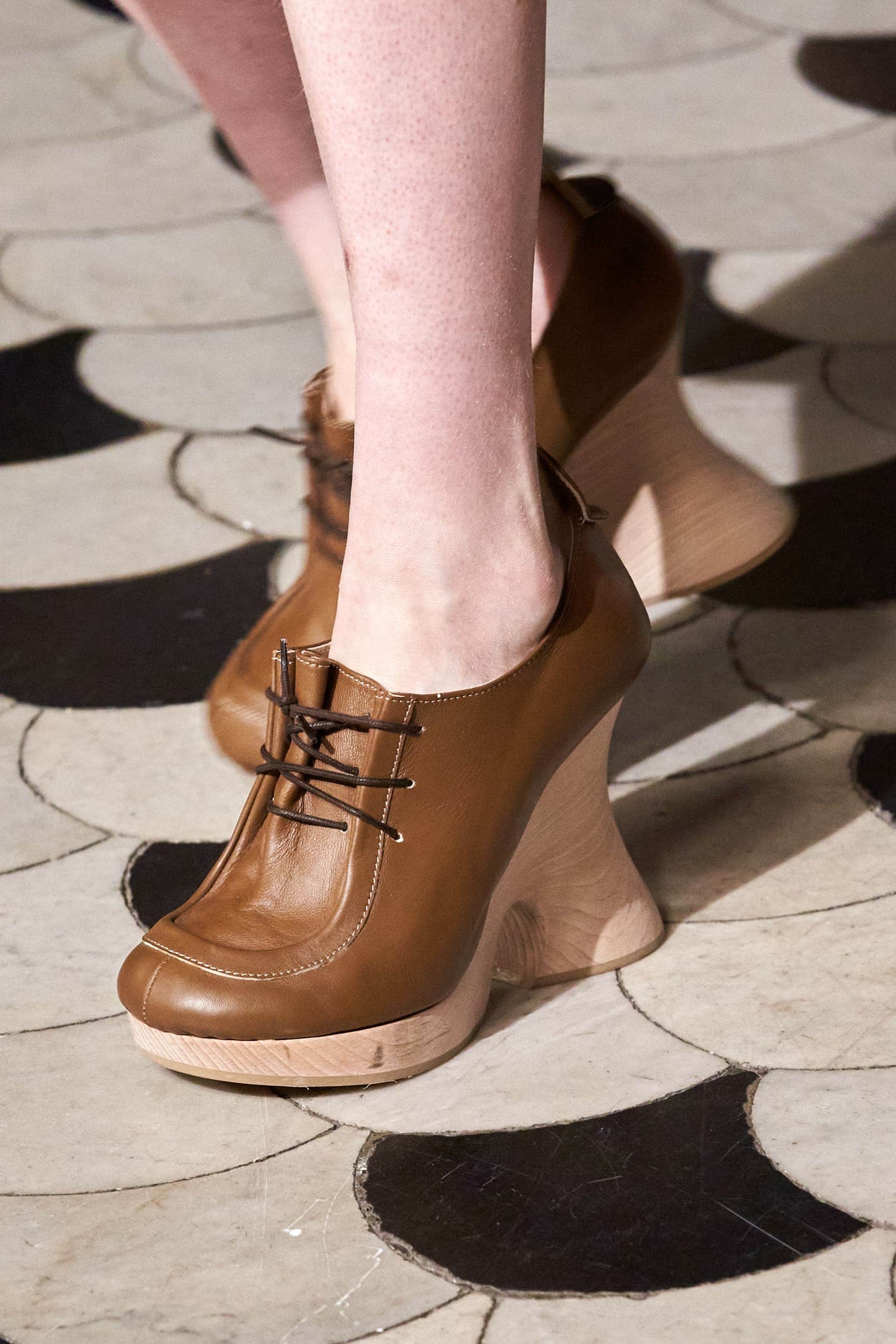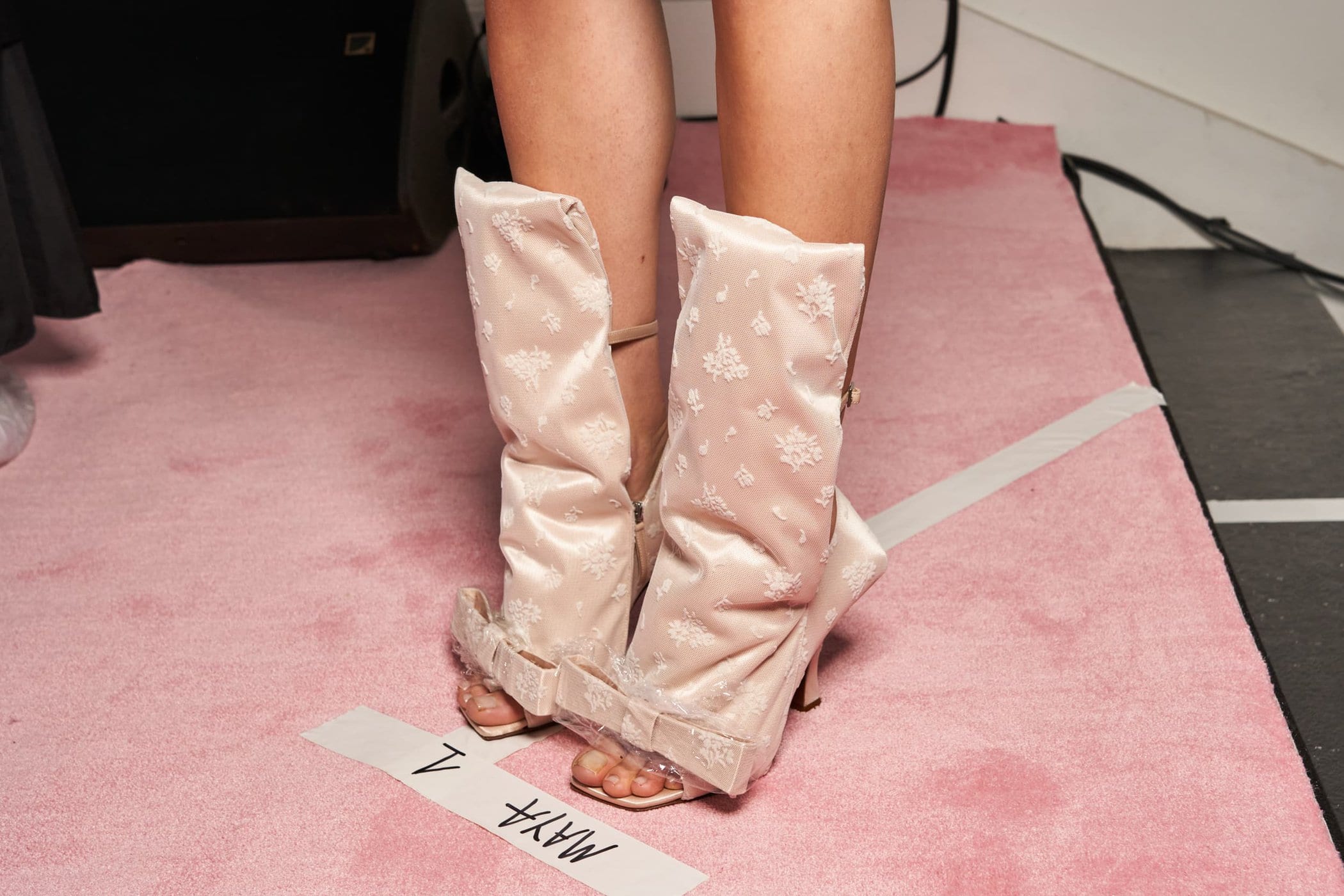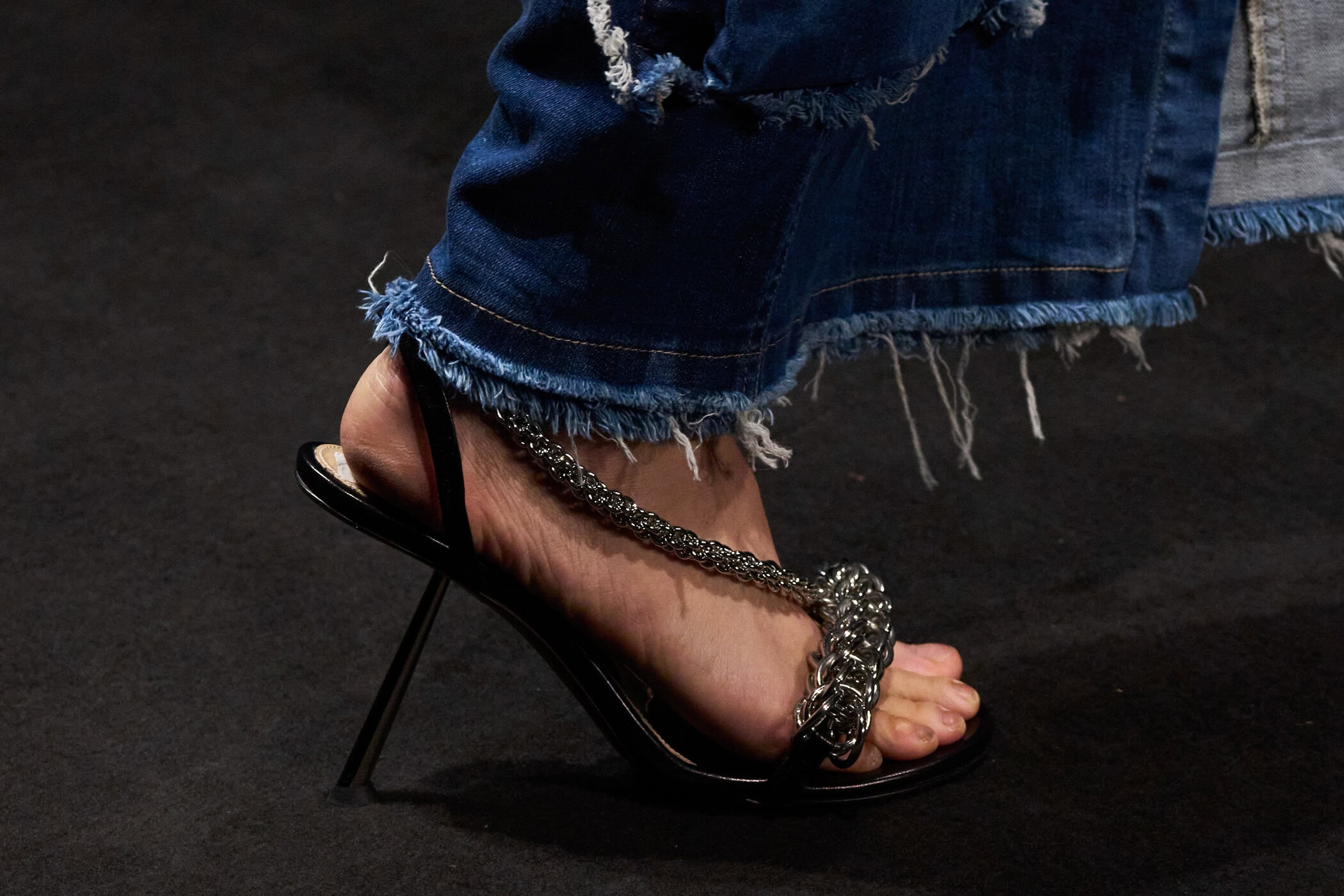 ---