Down to Earth Utility. With the minimum of fuss, versatile, practical pieces for those on the go!
Just as the ubiquitous cargo pant has a significant resurgence, utility features and practicality appear at the forefront for several brands. The need for items that easily fold into our lives is the thing that spells longevity.
Utility bags and their counterparts are unsung heroes, offering up endless practicality with metal hardware attachments – Zippers, key holders, buckles etc. At Altuzarra and Annakiki, sturdy leather bags came with many pockets and hardware, enough for keys, lipstick, phones, and a marmalade sandwich if need be! Burberry and Givenchy also believed that hardware and pouches are for women on the go and added plenty of outside pockets to bags.
Ferragamo turned the backpack into double mini travel bags equipped with practical duffle bag drawcords, while over at Nassir Zadeh, the need for travel ware came in the form of belt bags – one pocket or two?
Singular mini items were also high on the must-have list, with I-phone and card holders appearing at Akris, while at Coperni, the I-phone became a small bag, and Versace had much the same idea, adding it to a leather wallet. Coach presented leather wallets and added zips and a functional side pocket. Miu Miu also made a strong play for the Gen Z consumer with a backpack covered in valuable pockets and a skirt-belt that wrapped around the high hip – practical and accessible.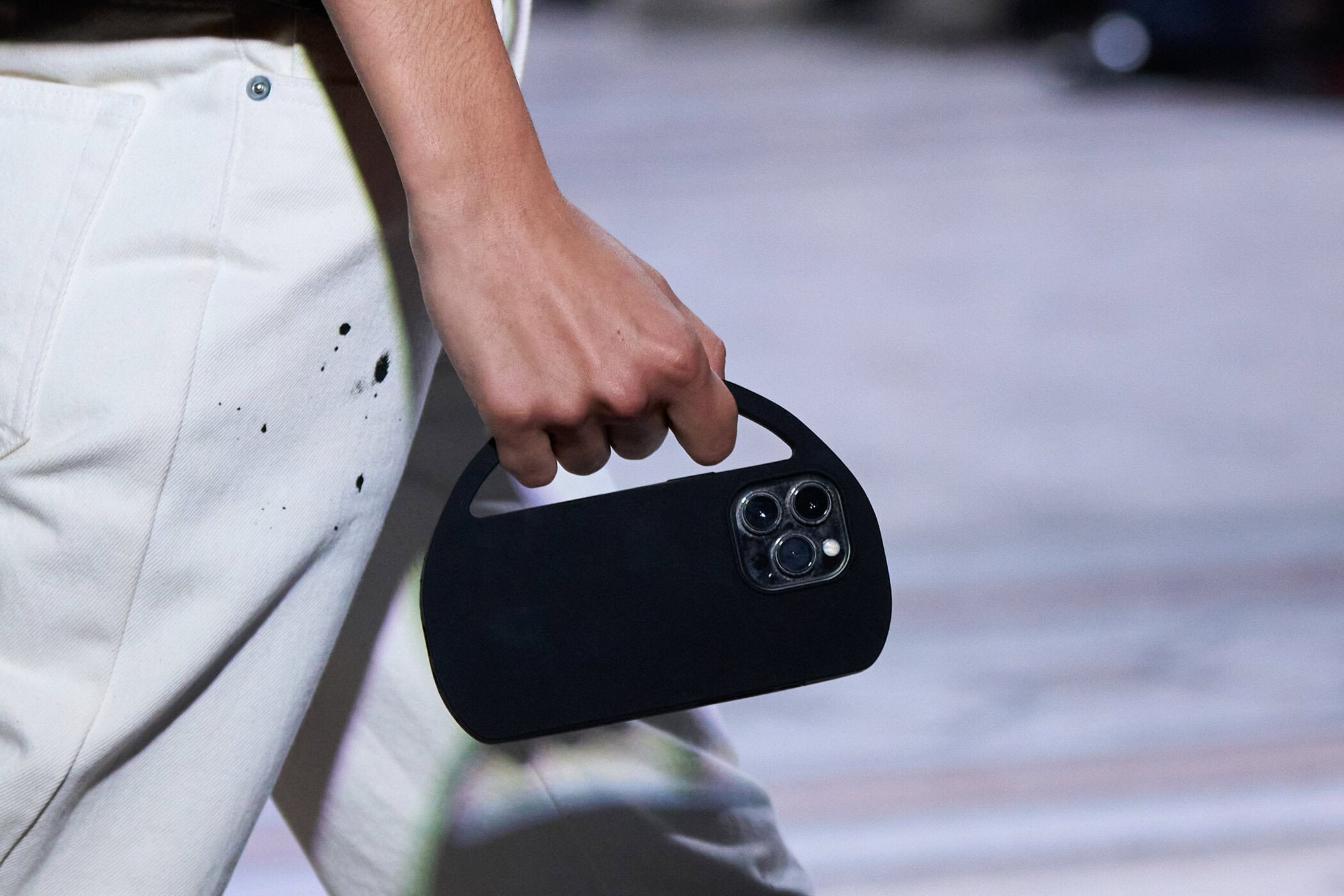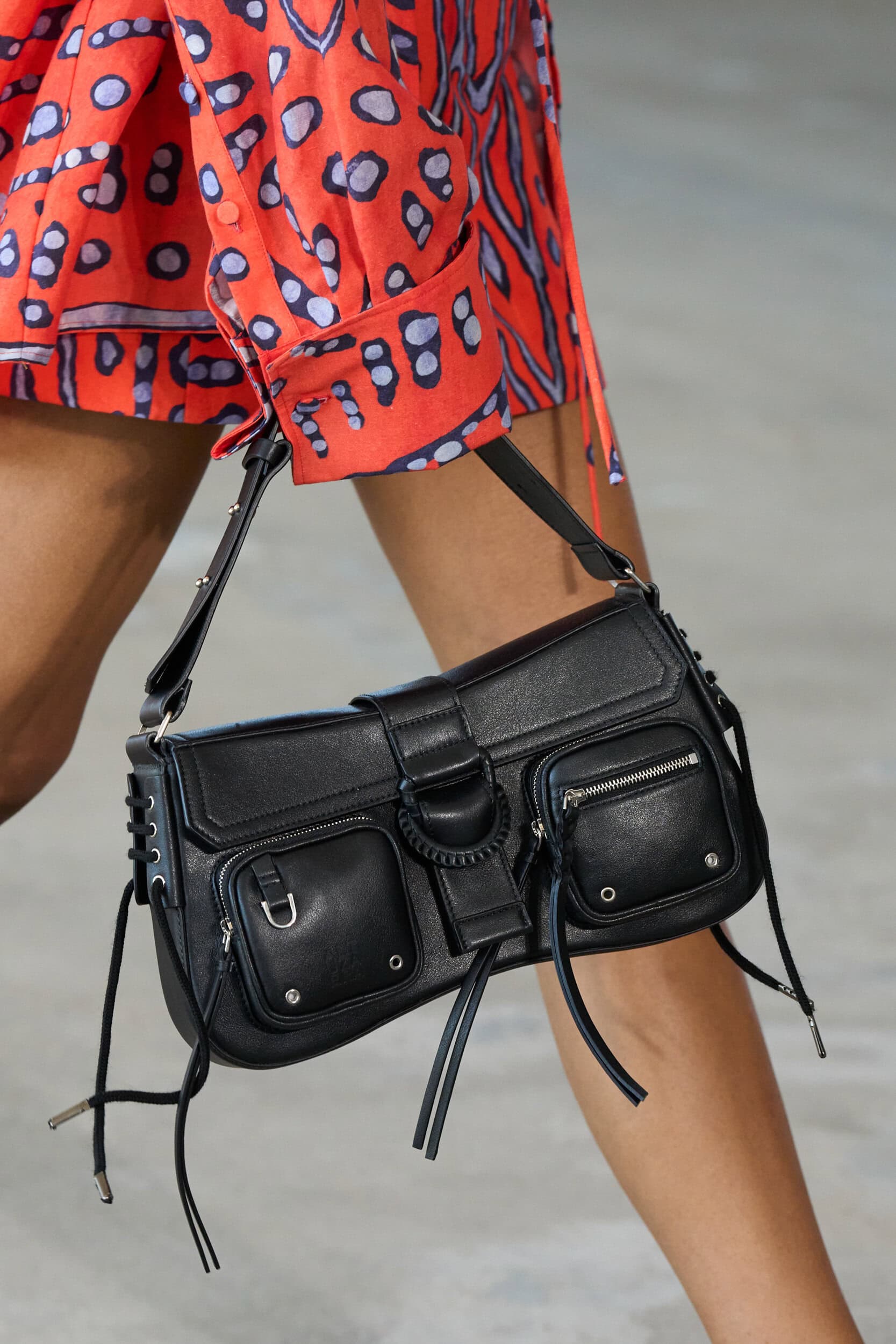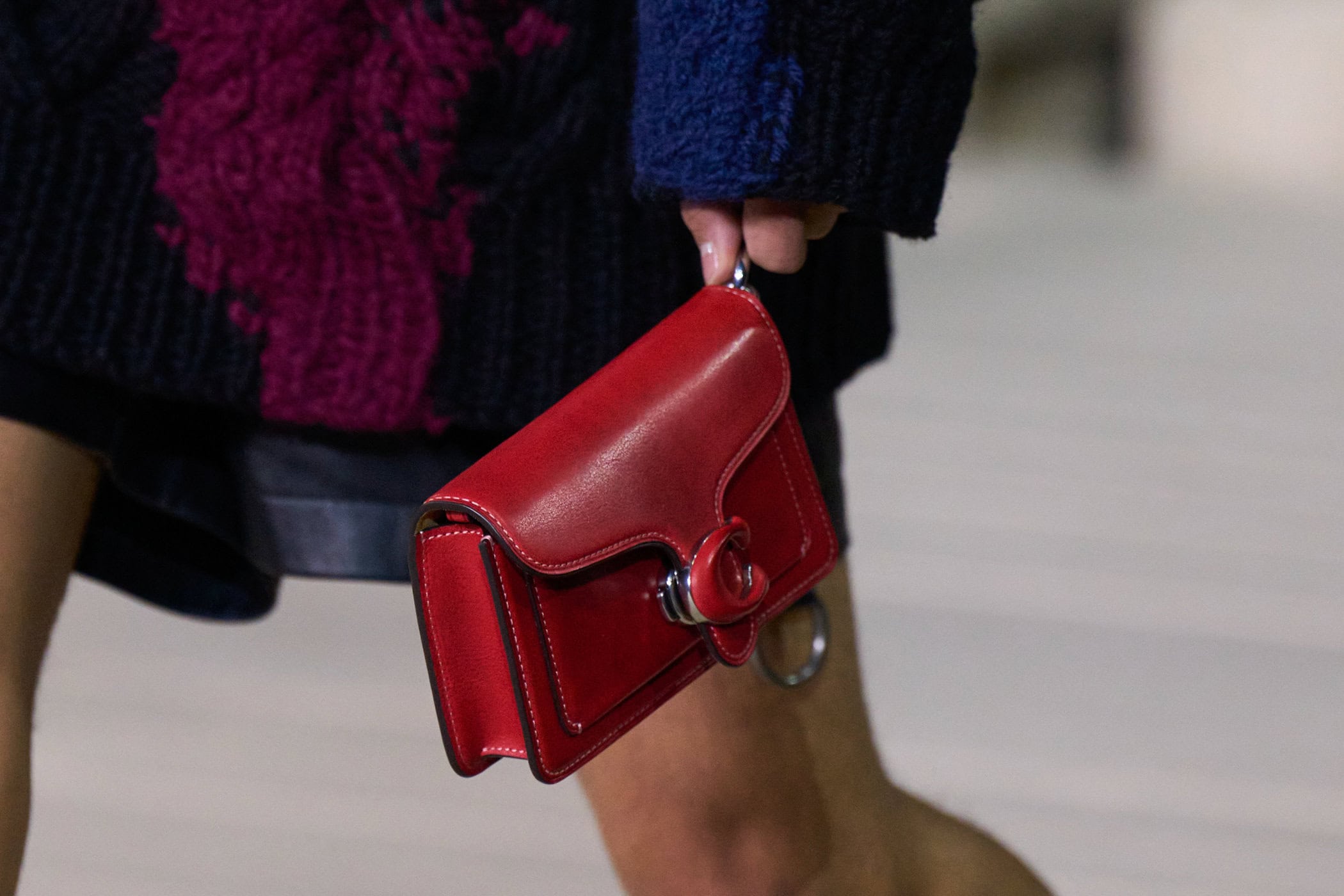 ---