Review of Valentino Collezione Milano Writers 2021 Ad Campaign by Donna Tartt, Elif Shafak, Janet Mock, Lisa Taddeo, Matthew Lopez, Ocean Vuong, and Yrsa Daley-Ward
Valentino announces a unique and unexpected campaign that unites the literary world with that of fashion. Led by creative director Pierpaolo Piccioli, the Valentino Collezione Milano Writers Campaign gathers some of the world's leading English-language writers to create works that examine the personal power of fashion, and particularly Valentino.
The group of writers includes Donna Tartt, Elif Shafak, Janet Mock, Matthew Lopez, Ocean Vuong, Yrsa Daley-Ward, and Lisa Taddeo (who also appeared in a special shoot as one of the virtual attendees invited to the house's recent Act collection fashion show). From poetry and flash fiction to uncategorizable prose reflections, the pieces comprise a diverse and personal series of explorations on the physical and emotional associations contained in the house's work. Some pieces, like Janet Mock's, read a bit more like advertising copy, while the work from Ocean Vuong or Lisa Taddeo feels artful and uncontrived.
There is certainly a degree of risk that comes with a text-only campaign. In an era when a campaign's success is determined by number of clicks, and number of clicks is determined by the immediate visual impact, a written campaign demands a level of patience and engagement that many consumers might not be willing to give.
But while the campaign may feel a bit risky and unexpected, we shouldn't be surprised that it would come from someone like Pierpaolo Piccioli. A true artist and artisan when it comes to fashion design, he is also deeply sensitive to art and the art world in general. His commitment to celebrating literature and his experiment in aligning it with fashion shows dedication and patience that transcends the frantic and often superficial pace of the industry.
So in addition to being a uniquely artful project, the campaign feels progressive and disruptive. We wonder whether it will have a significant impact on the approach to pacing and artistic collaboration within the industry, and we look forward to hopefully seeing a little more poetry.
A picture may be worth a thousand words, but the value of language is infinite.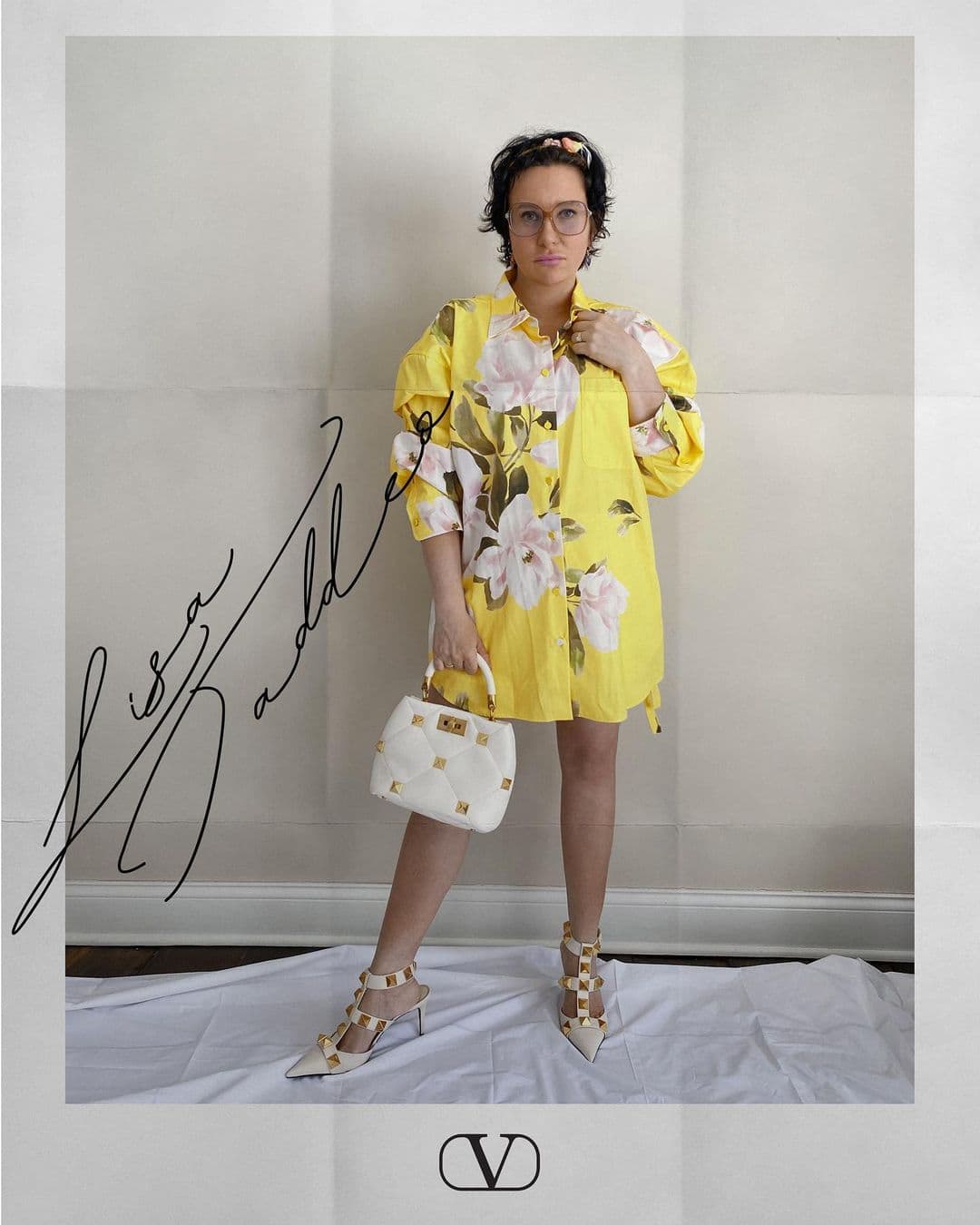 Valentino Creative Director | Pierpaolo Piccioli
Writers | Donna Tartt, Elif Shafak, Janet Mock, Lisa Taddeo, Matthew Lopez, Ocean Vuong and Yrsa Daley-Ward
---