Review of Valentino PP Pink Fall 2022 Ad Campaign by Creative Director Pierpaolo Piccioli and Photographers Michael Bailey Gates and Nicolas Kern with Talent Zendaya and Lewis Hamilton
Valentino pushes the power of pink with a new Fall 2022 campaign captured by photographers Michael Bailey Gates and Nicolas Kern.
Highlighting the bold shade of pink that has come to be one of creative director Pierpaolo Piccioli's signature stamps on the brand, the campaign stars actor, Valentino brand ambassador, and mega-star Zendaya and world champion racing driver and outspoken social media activist Lewis Hamilton.
The photographers' imagery sets these superstars in pink spaces that blow up their all-over pink outfits into an all-encompassing visual realm. While too much of the one shade might have been overwhelmingly vibrant or underwhelmingly monochrome, the compositions' play with depth and movement keeps things quite interesting – as does the presence of such a cool cast.
One image sees Hamilton paint the phrase "Still I Rise" onto a pink wall; it's a quote from a poem by Maya Angelou that has become the driver's signature catch phrase, embodying his values of determination and belief in the self in the face of adversity.
While the campaign is of course visually bold on its own, it directs this visual power to further amplify uplifting creative voices and to champion inspiring Black artists and talents. Valentino does great work to consider the visual power of pink and channel this energy into a force of positivity.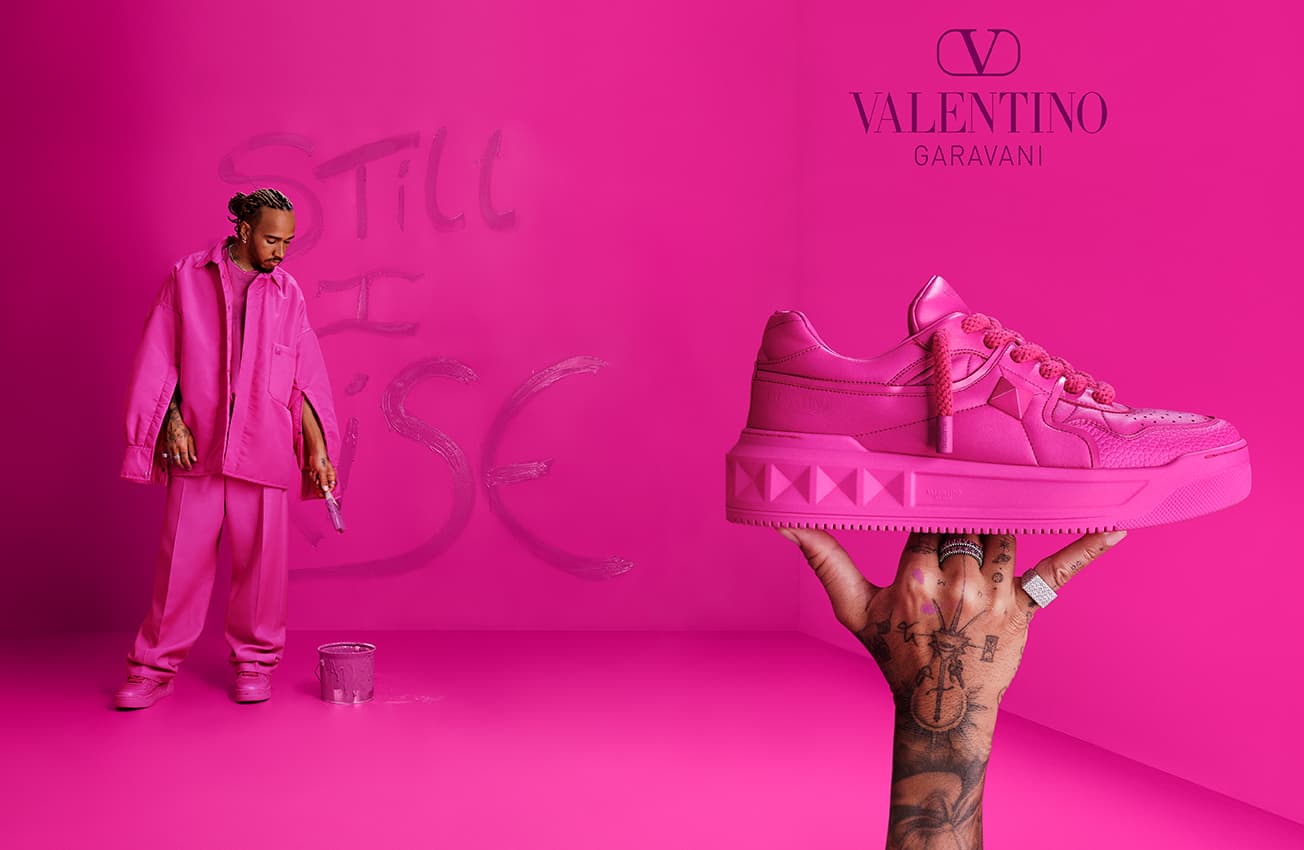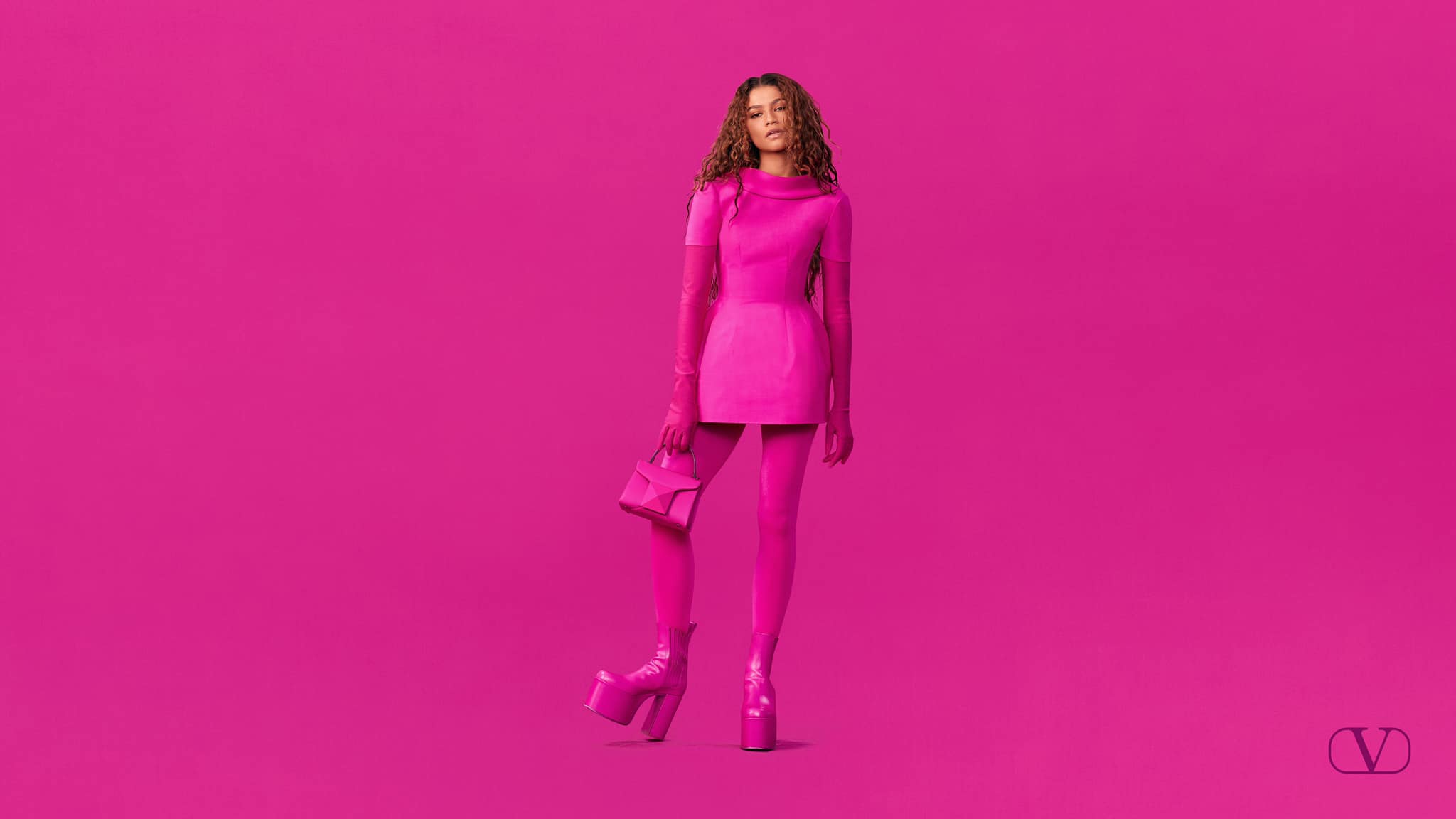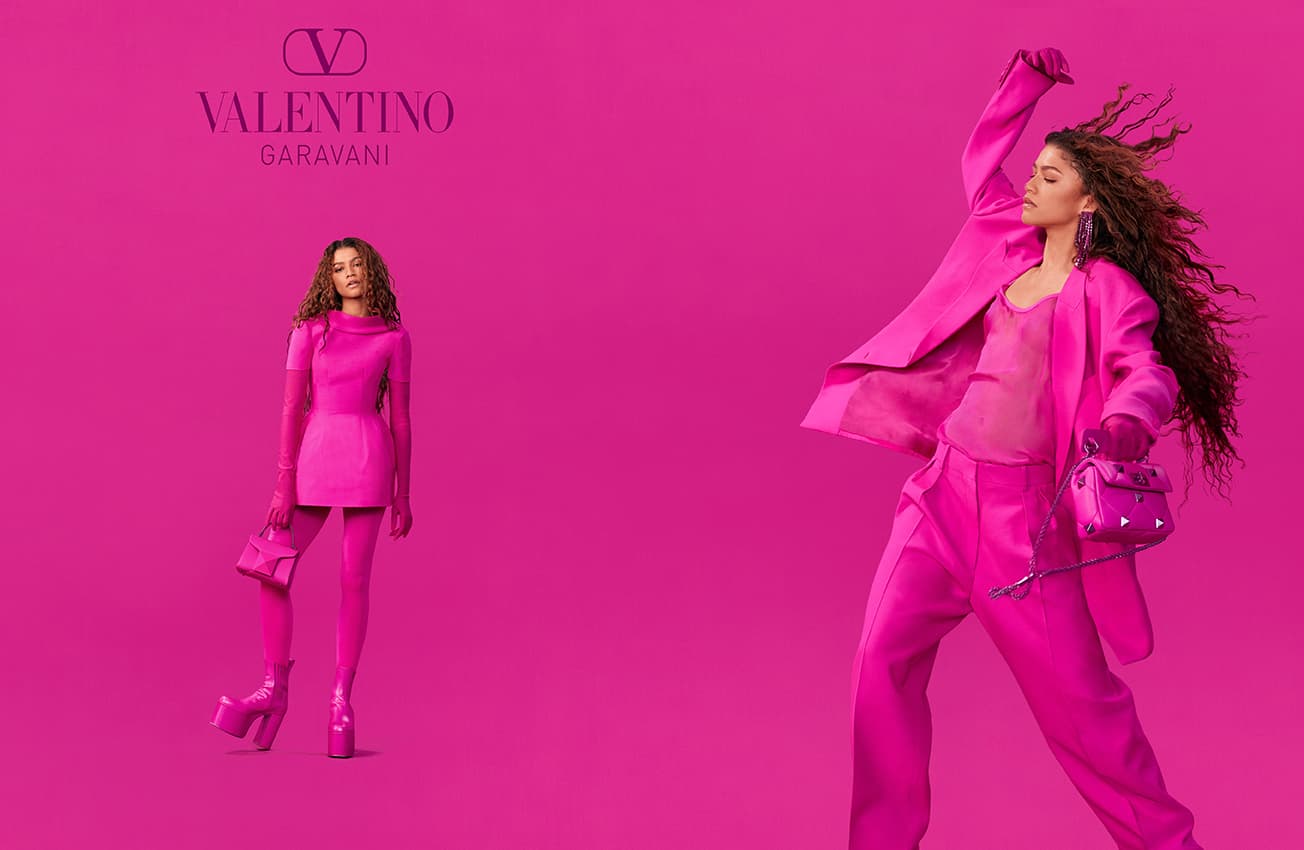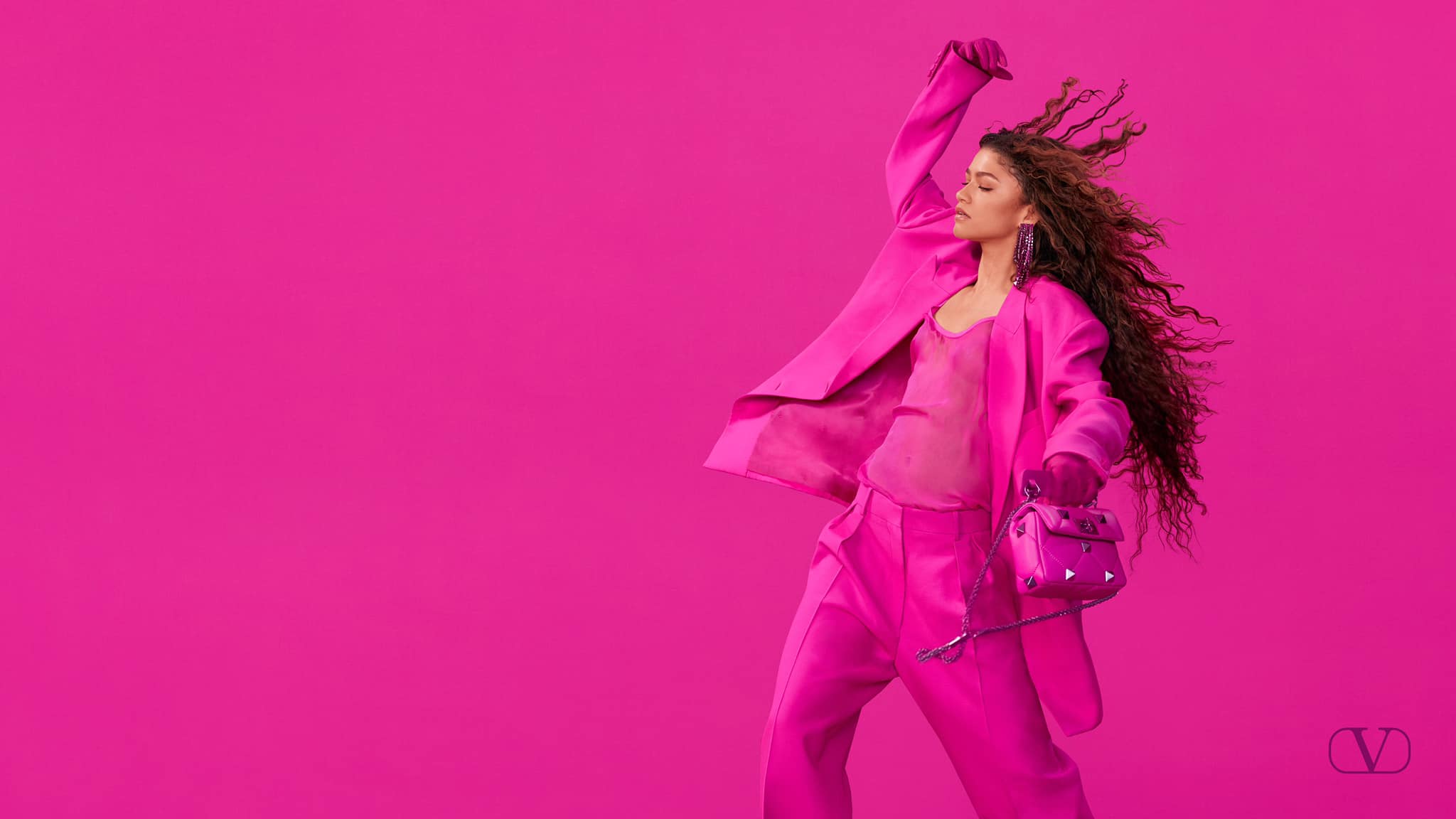 Valentino Creative Director | Pierpaolo Piccioli
Photographers | Michael Bailey Gates and Nicolas Kern
Talent | Zendaya and Lewis Hamilton
Stylist | Law Roach
Hair | Antoinette
Makeup | Hannah Murray and Sheika Daley
---