Review of Valentino Collezione Milano Spring 2021 Ad Campaign by Creative Director Pierpaolo Piccioli and Art Director Riccardo Zanola, with Photographers Michael Bailey Gates and Fish Zhang, and talents Zendaya, Jess Hu, and Koki
Valentino unveils a new campaign which uses three strong personalities to communicate the artfulness of the house's Collezione Milano. Led by creative director Pierpaolo Piccioli, the Spring 2021 campaign features photography by Michael Bailey Gates and Fish Zhang.
Michael Baily Gates captures actor and musician Zendaya and dancer and performing artist Jess Hu. Through uniquely expressive movements, both women bring a strong sense of personality and physicality. The simple studio portraiture provides space for this sense of character and the refined strength of the designs, while the sense of deconstruction suggested by the visible borders of the studio backdrop emphasizes the sense of artistic freedom.
Fish Zhang's photographs of Koki feel more cinematic. Zhang's imagery is inspired by the 1979 film Kusa Meikyu (or Grass Labyrinth), a musical and avant-garde journey into subconsciousness. Posing in the interior of a dramatically lit Japanese home, Koki feels like the thoughtful protagonist of a similarly surreal exploration of self.
The campaign also includes a short film starring Zendaya. Though it is made up of footage of the shooting process, it feels like more than just a behind-the-scenes bonus, and strikes us as a moving portrait of an exciting young artist.
That all of the stars of the campaign are multi-talented artists in their own right feels like an intentional choice on the part of Piccioli, whose artfulness as a contemporary designer may be unmatched. The creative teams do excellent work to let the unique personalities and perspectives of these artists shine through, which makes the campaign a strong success.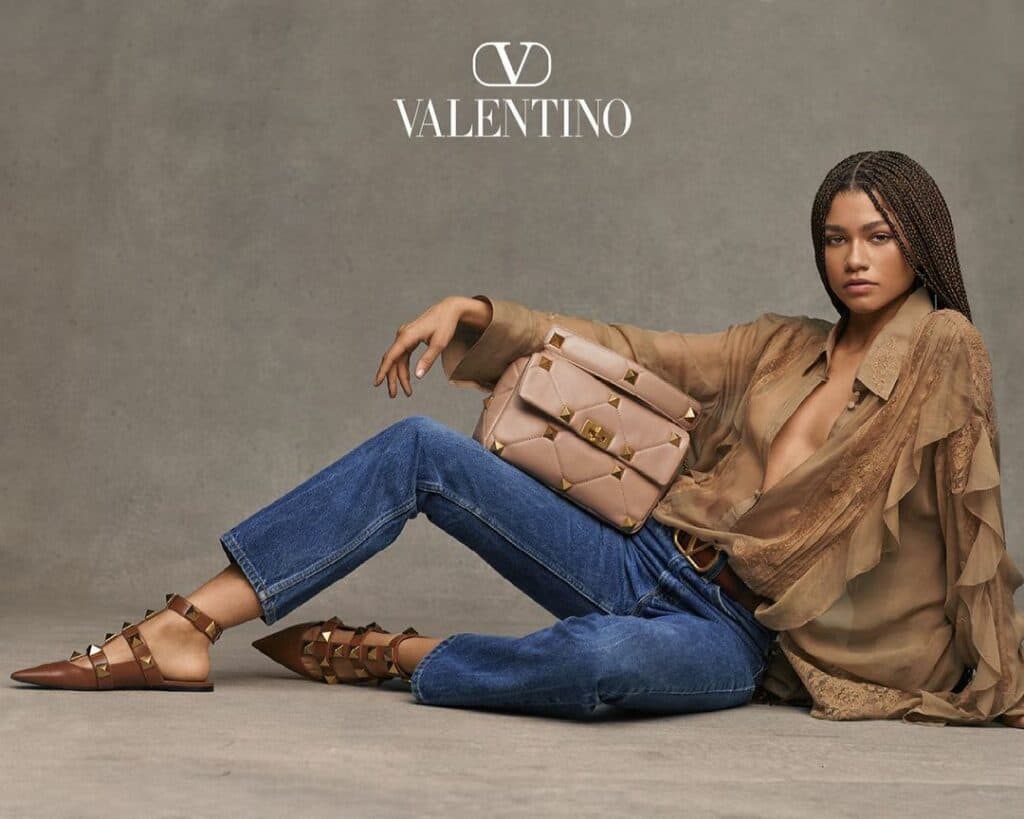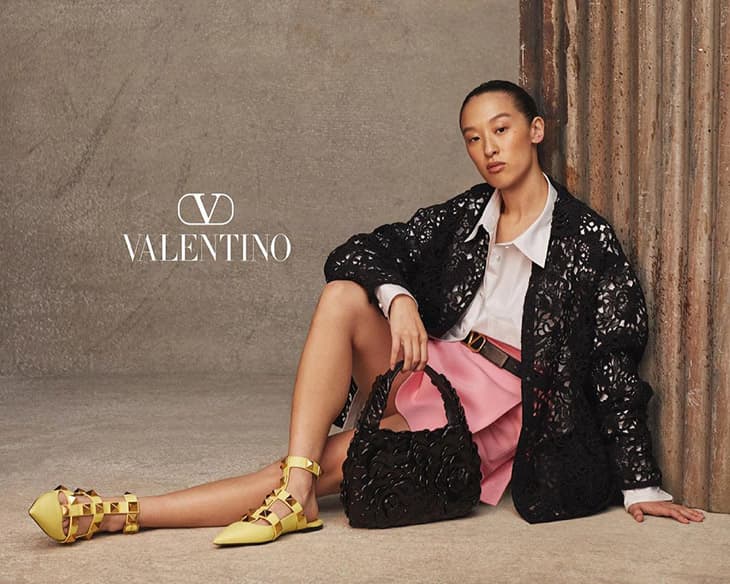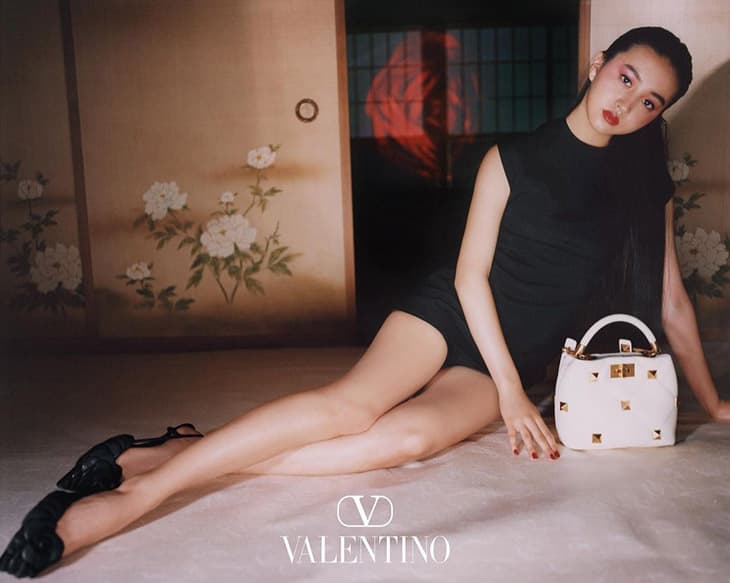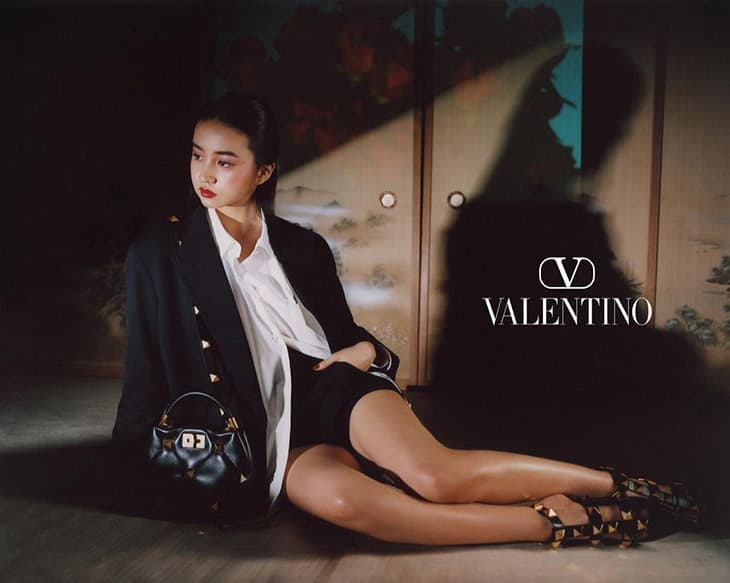 Credits for Zendaya Photography
Valentino Creative Director | Pierpaolo Piccioli
Creative Director | Pierpaolo Piccioli
Art Director | Riccardo Zanola
Photographer | Michael Bailey Gates
Talent | Zendaya
Stylist | Law Roach
Hair | Kim Kimble
Makeup | Sheika Daley
Credits for Jess Hu Photography
Valentino Creative Director | Pierpaolo Piccioli
Creative Director | Pierpaolo Piccioli
Art Director | Riccardo Zanola
Photographer | Michael Bailey Gates
Talent |Jess Hu
Stylist | Avena Gallagher
Hair | Rob Talty
Makeup | Kali Kennedy
Credits for Koki Photography
Valentino Creative Director | Pierpaolo Piccioli
Creative Director | Pierpaolo Piccioli
Art Director | Riccardo Zanola
Photographer | Fish Zhang
Talent | Koki
Stylist | Masako Ogura
Makeup | Yusuke Saeki
---