Review of Valentino Garavani Tan-go Pumps 2022 Ad Campaign by Photographer Alessandro Merlo and Videographer Marco Waldis with talent Agnes Questionmark, Nettuno, st. charlotte and Lina Giselle
Valentino celebrates the body with no boundaries in a new campaign for its Valentino Garavani Tan-Go pumps. The campaign was captured by photographer Alessandro Merlo.
Merlo brings their synthesis of bold expressionism and intimate naturalism to lensing a cast who are beautifully diverse and eclectic in terms of gender expression, color, and body.
The cast is entirely nude save for the star shoes and an occasional necklace, and this styling choice (or lack thereof) has the evocative effect of uniting all of these diverse souls through their possession of a human body, while simultaneously letting their individuality shine out. Captured against the natural scenery of the expansive gardens of Villa Arconati, northwest of Milan, this imagery is suggestive of a naturist ethos that affirms the rights of every body to the beauty of the world.
While staying true to the house's ethos and aesthetic, the campaign pushes the boundaries of transgression in a way that we don't see so much from Valentino, which tends to be a bit more subtle and conservative. Not that this campaign is necessarily in any way sexual; though it relies on nudity it is about each human body's intrinsic value, and in fact seems to reject the idea that a nude body is necessarily sexual.
Valentino has been doing excellent work recently to expand on its legacy of high artistic achievement and consider what this commitment to soulful expression should mean for the modern day, and for days to come. This campaign is a gorgeous way to express the fluid beauty of individuality and the power of the artist or muse within each of us.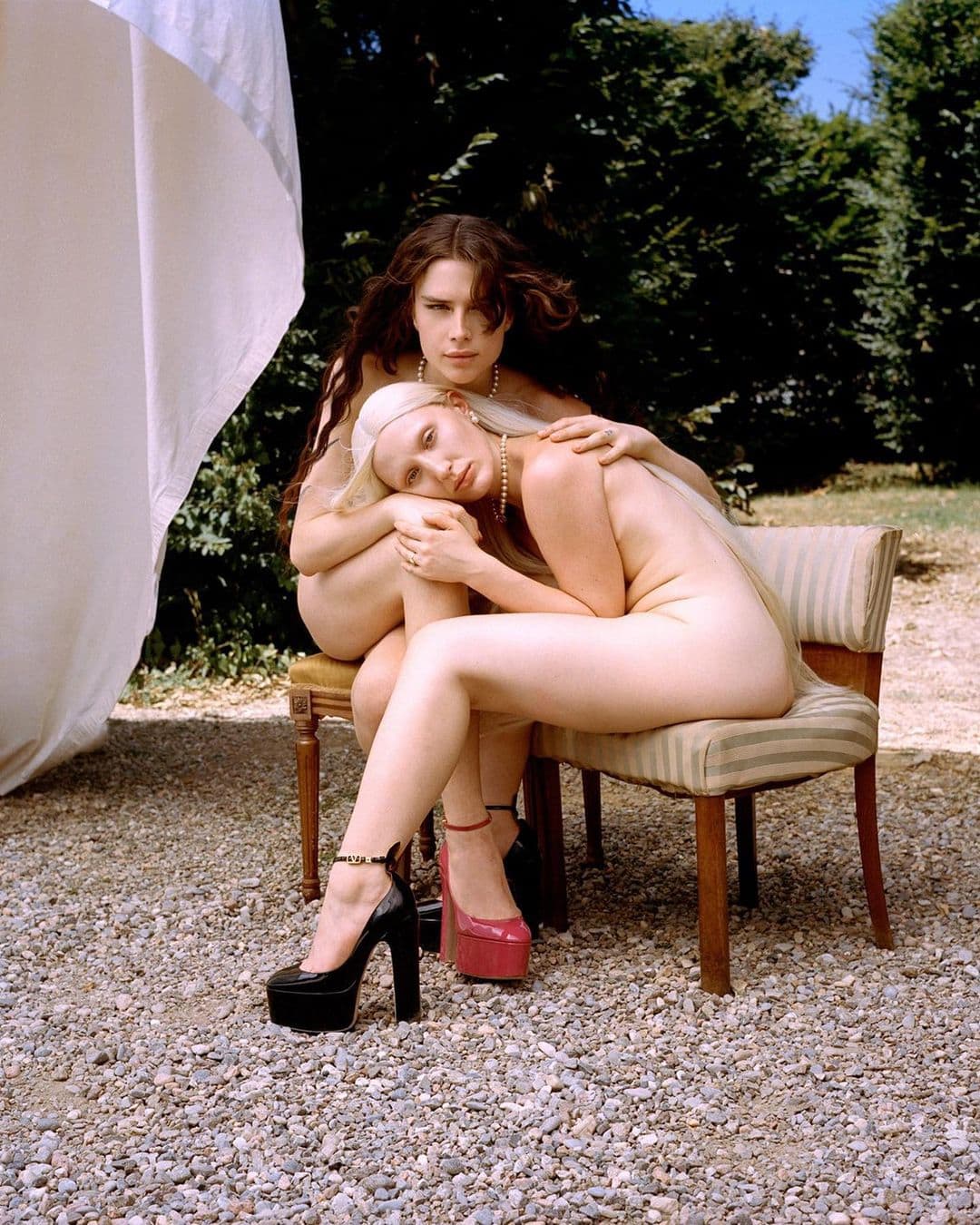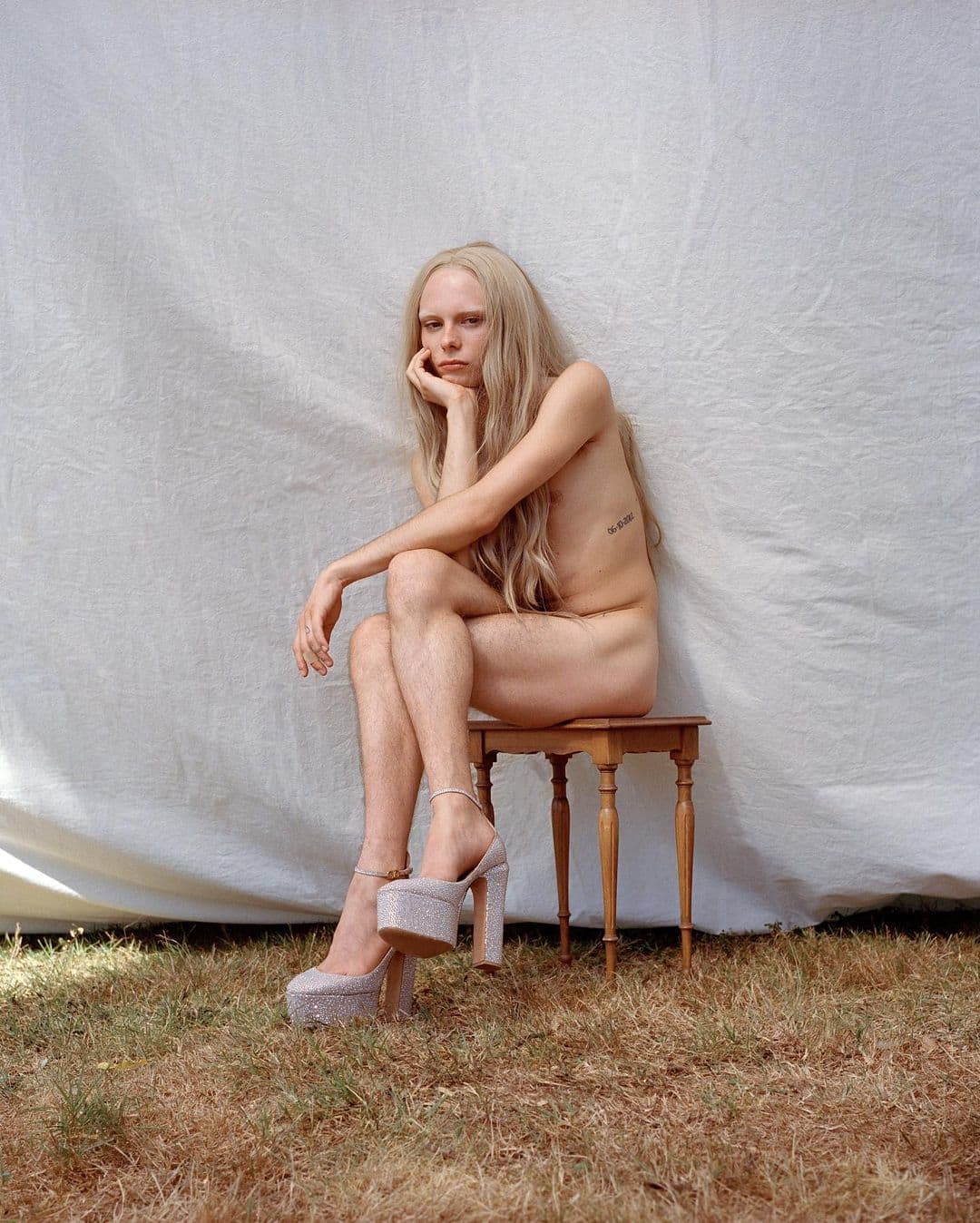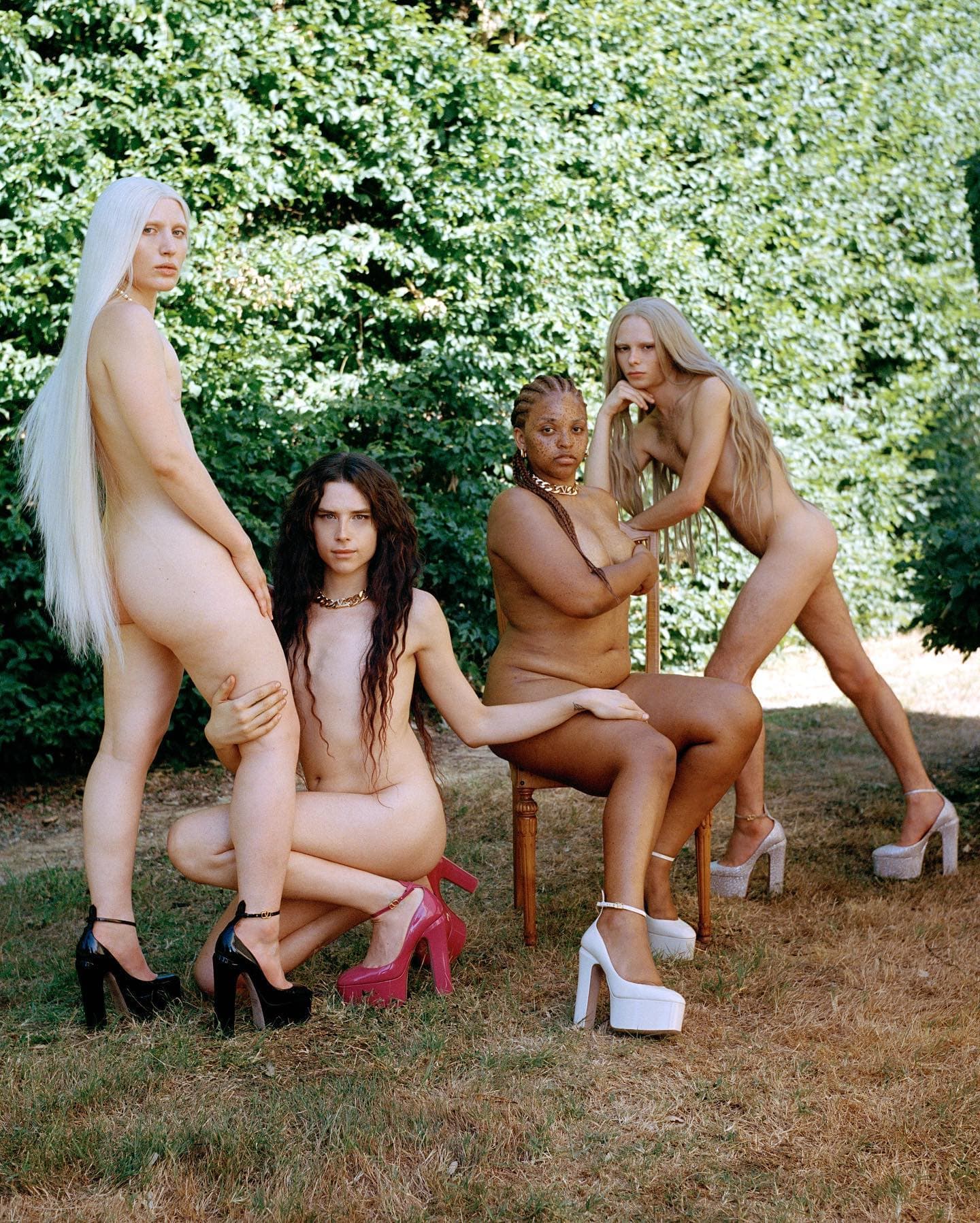 Valentino Creative Director | Pierpaolo Piccioli
Photographer | Alessandro Merlo
Video | Marco Waldis
Talent | Agnes Questionmark, Nettuno, st. charlotte and Lina Giselle
Hair | Giovanni Pastore
Makeup | Jury Schiavi / Sissy Galore
Music | Jackleg Music & Sound Design
Set Designer | Shypholumex
Location | Villa Arconati in Bollate, Italy

---