Review of Vans x Emma Mulholland on Holiday Spring 2022 Ad Campaign by Creative Director Byron Spencer with Art Director Hayley Brown with model Molly Rowe
Vans teams up with Australian cult label Emma Mulholland on Holiday for a retro-inflected celebration of summer. The collaboration makes a splash in a campaign by creative director and photographer Byron Spencer.
The collection sees Vans' iconic encapsulation of California surf and skate culture through EM on Holiday's signature lens of cheeky vacation nostalgia, with the campaign capturing the mood with equal parts sunshine and ennui.
Across Spencer's sunkissed imagery, model Molly Rowe – who sports an iconically Australian blonde shag cut – lounges on the beach or by the pool with a put-off faraway look in her eye, as if she would rather be somewhere else, but isn't sure where.
Coupled with the intentionally corny graphics supplied by artist Hayley Brown, this mood feels like an ode to the wasted days of the late 90s, a generation coming down from a sugar high of hope and dipping into some hedonistic cynicism. But that doesn't mean the campaign itself is cynical, and feels more like an ironic reappropriation of this nostalgia-tinged imagery to reflect the more optimistic and vibrant energy of a new generation.
Dripping with color and style, the campaign playfully reinvents a retro vocabulary for a statement of youthful and contemporary cool.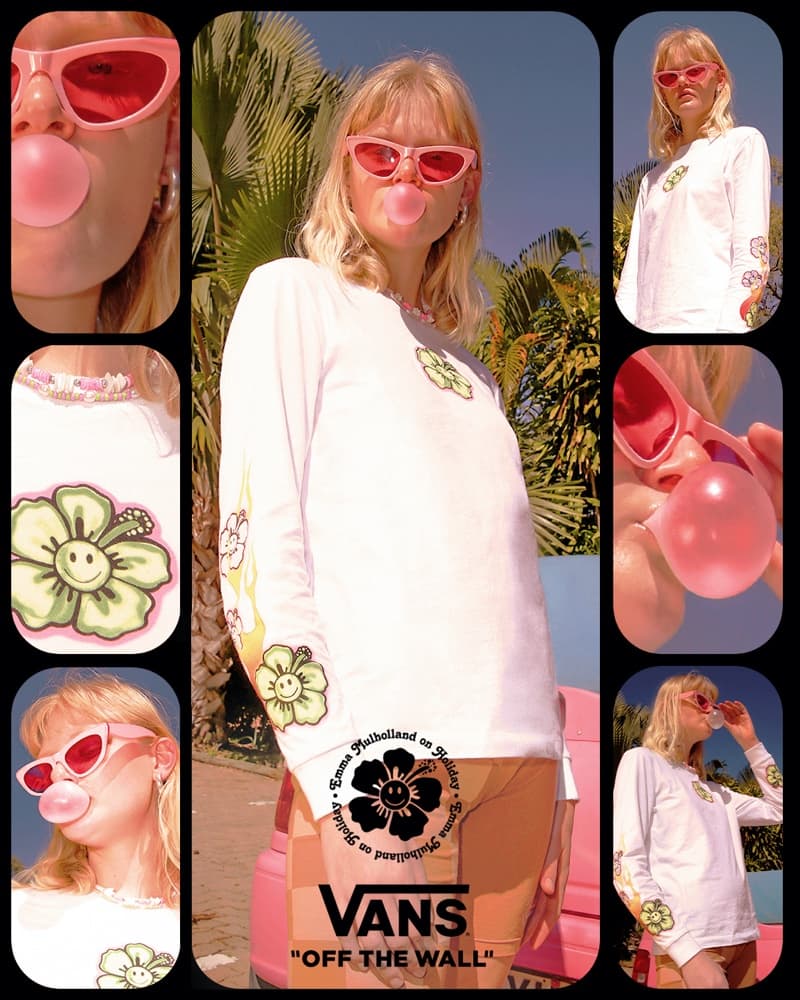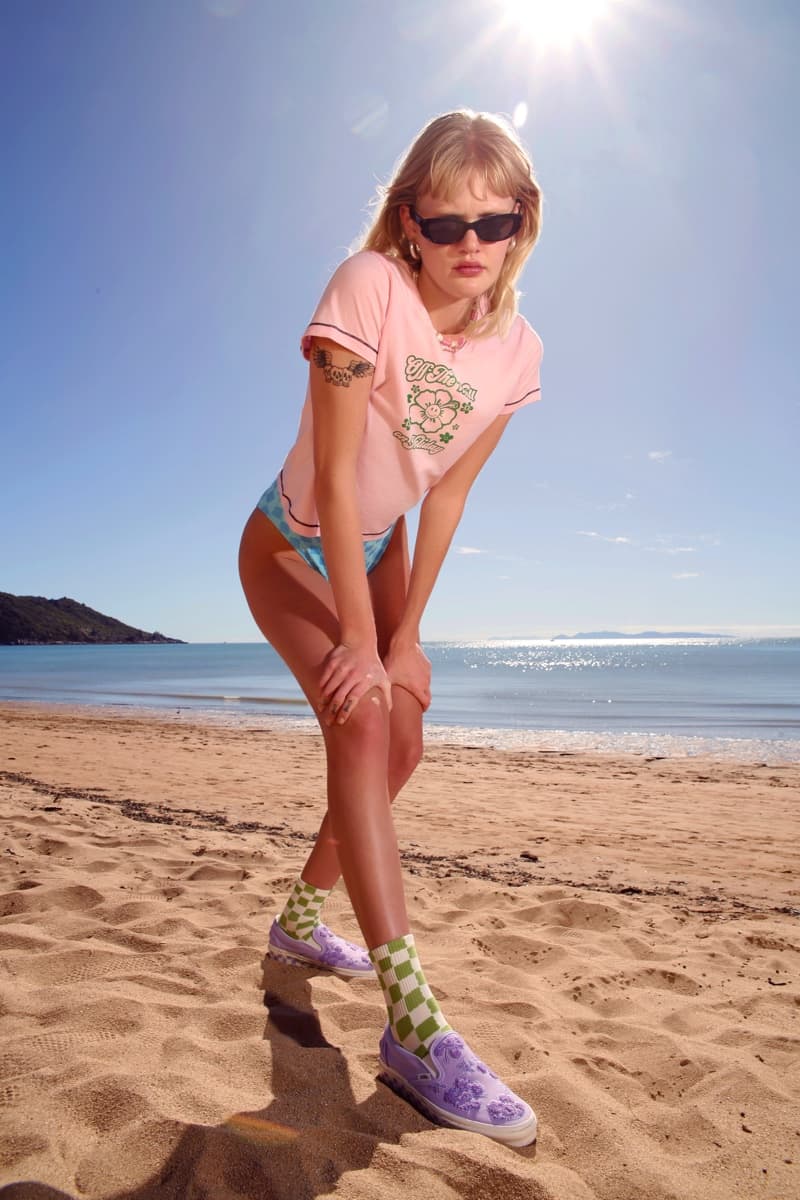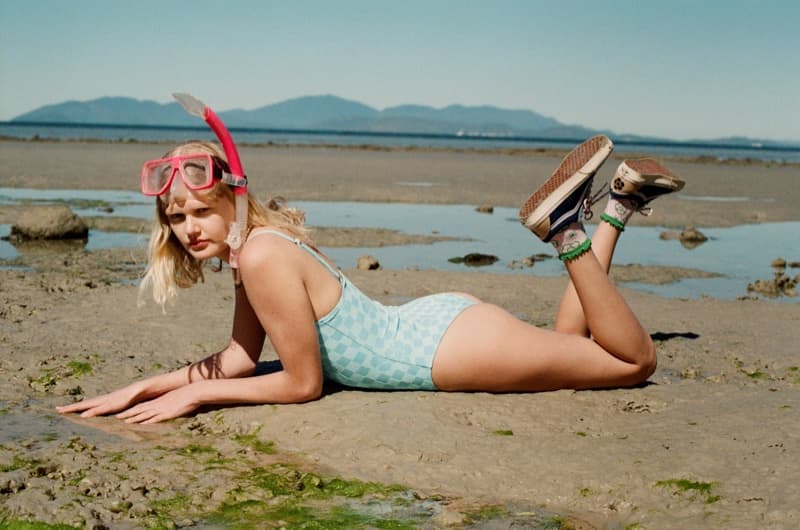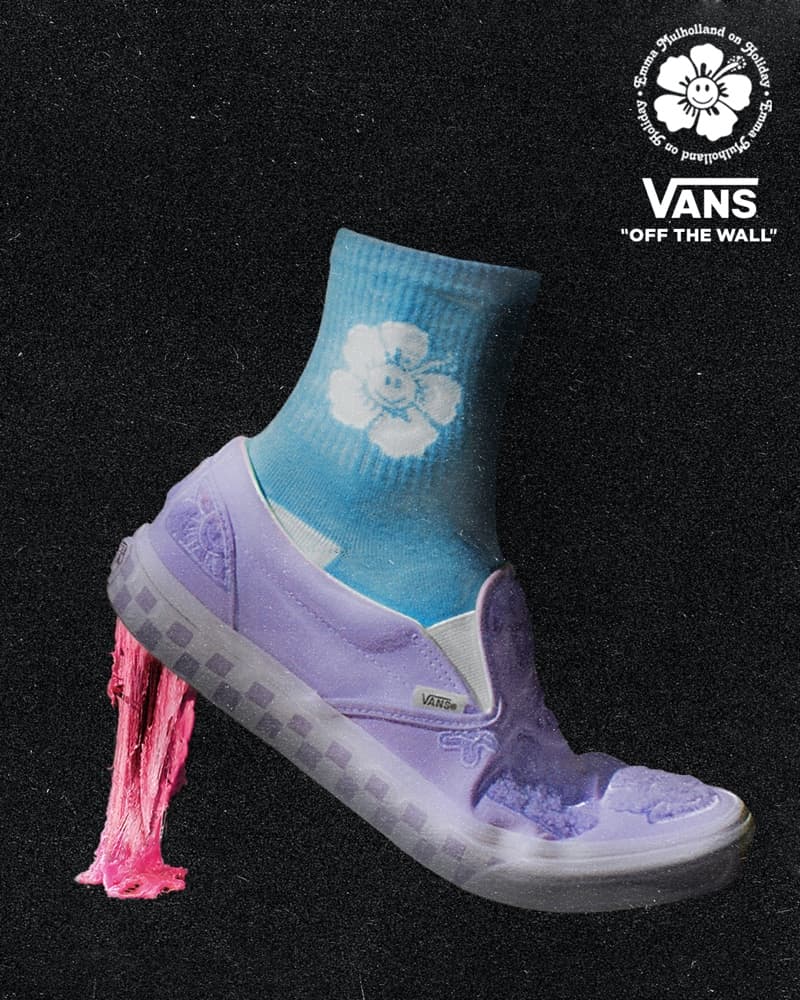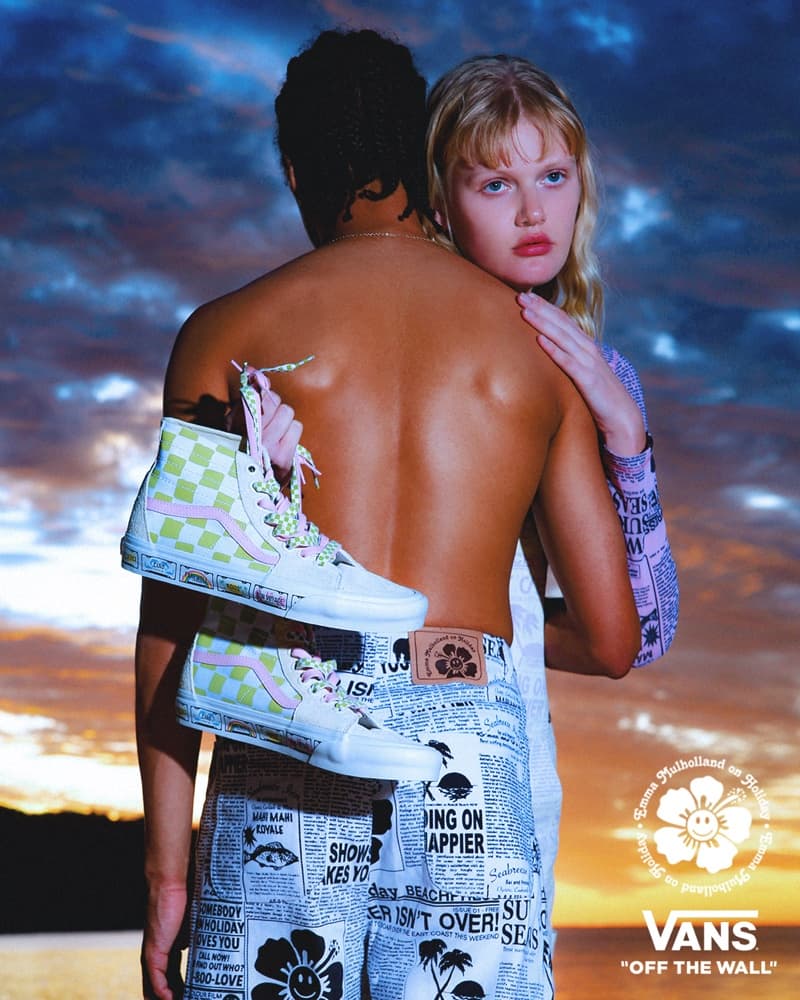 Emma Mulholland on Holiday Creative Director | Emma Mulholland
Creative Director & Photographer | Byron Spencer
Art Director | Hayley Brown
Models | Molly Rowe
---