Review of Versace "La Vacanza" Spring 2023 Ad Campaign by Creative Director Donatella Versace and Guest Collaborator Dua Lipa with Photographer Carlijn Jacobs
Donatella Versace and Dua Lipa come together in a vibrant collaboration that exudes the sun-kissed allure of the season. Shot by the talented photographer Carlijn Jacobs, the campaign captures Lipa perfectly embodying the essence of the "La Vacanza" Collection. True to its name, this special collection is a celebration of summer fun in true Versace fashion.
The "La Vacanza" women's collection showcases a range of styles curated for the High Summer season. From glamorous eveningwear to trendy denim, beachwear, and accessories, each piece is adorned with the iconic Versace Allover motif and captivating seasonal prints. It's a collection that effortlessly captures the spirit of the sun-soaked season, inviting you to embrace the joy and freedom of summer. The collection wisely reflects the temperament of Lipa's music, keeping with her energetic, catchy, and empowering aesthetic.
By merging Versace's visionary design with Dua Lipa's infectious energy, this collaboration injects a revitalizing and exhilarating essence into the industry. The campaign showcases an array of vivid colors, lively patterns, and alluring silhouettes, igniting a desire to make a bold fashion statement on your summer escapades. What could have initially appeared as an unconventional combination unveils itself as possibly the most iconic collaboration to date.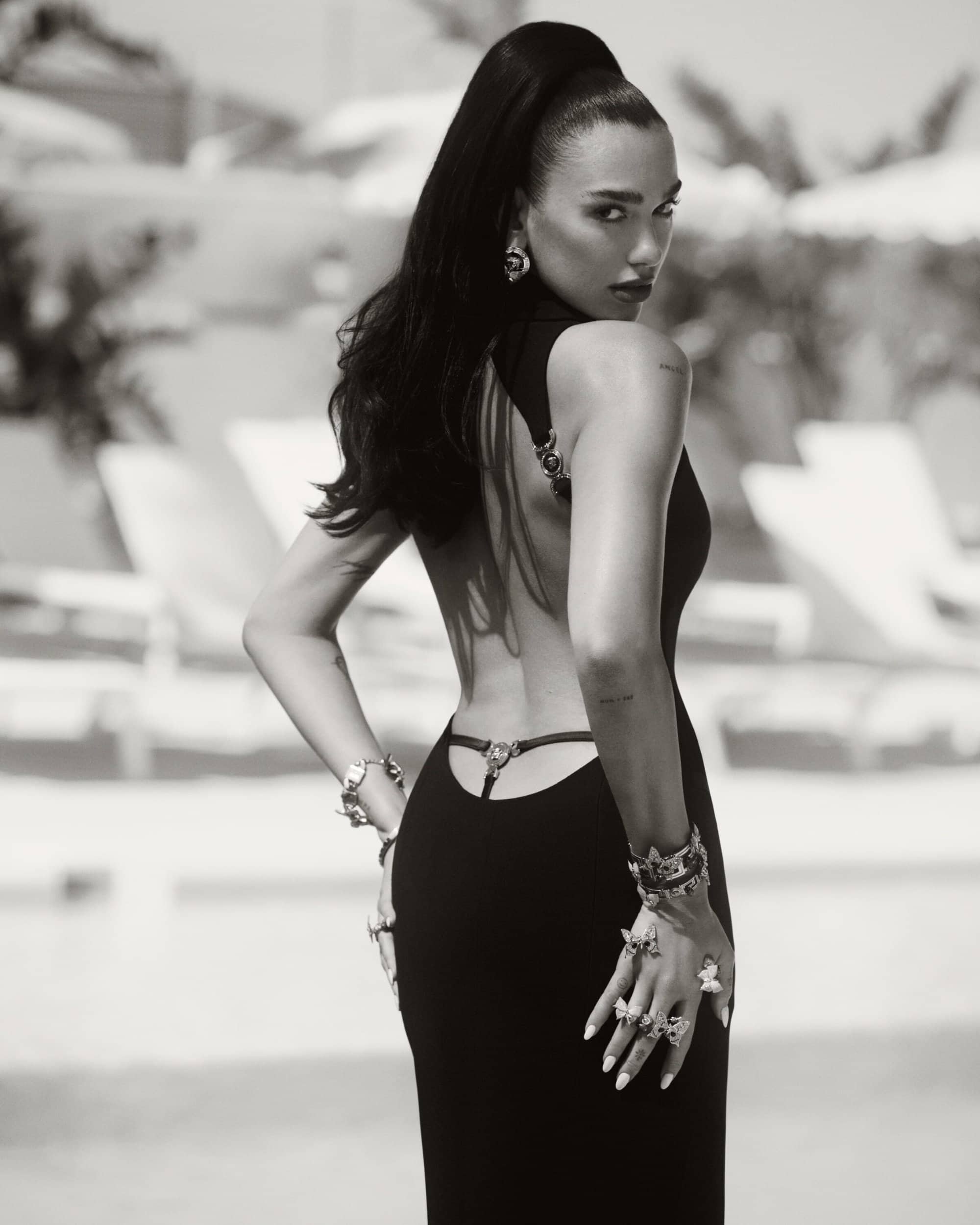 Versace Creative Director | Donatella Versace
Creative Director & Talent | Dua Lipa
Photographer | Carlijn Jacobs

---