---
Review of Versace Spring 2022 Fashion Show
Too hot to handle.
By Lizzy Bowring
The anticipation and excitement almost reached a fever pitch in Milan today when two of the most successful and quintessential Italian brands were getting ready to show their collections. This afternoon, Prada. Tonite, Donatella Versace.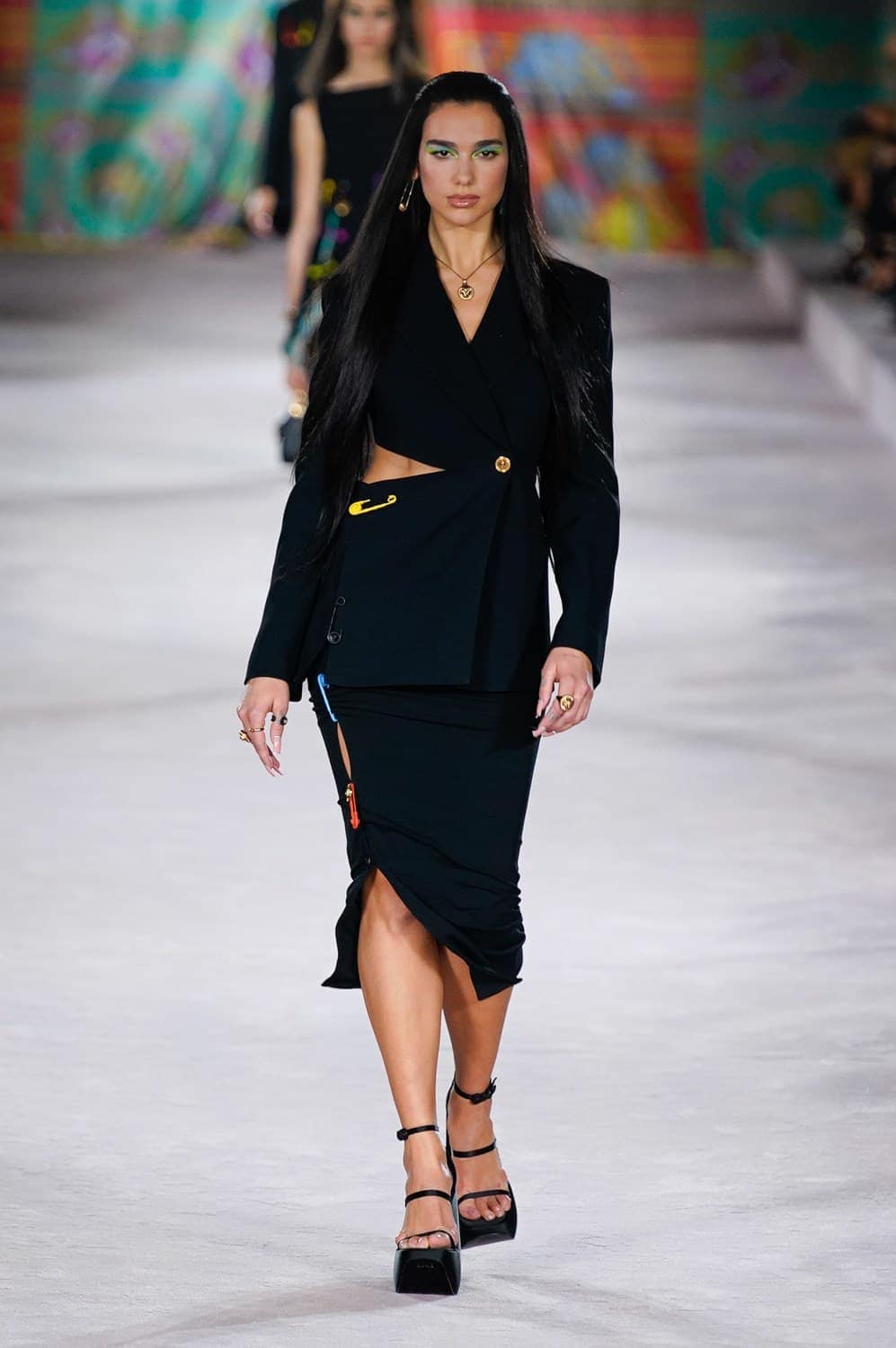 Donatella Versace is not in the business of making clothes for the faint of heart. Instead, her clothes are for the self-confident, glamorous woman who loves her body and is downright sexy no matter shape or age.
Her previous A/W 21 season was, in many respects, tame by the Versace standards, but as we now emerge into a post-pandemic landscape, Donatella must have asked herself, where do we go from here? Well, certainly not with a whimper but with a sizzling explosion – that's how – the Donatella Versace way.
Under a canopy of printed Versace silk scarves, bare-chested men (I was not sure who to look at here, the men or the clothes) cooled the air, manually exerting ropes to displace the atmosphere of what was to become a high-octane presentation.
The first model strode out in the most feminine formfitting, tailored suit in black with a high thigh split discreetly fastened with vibrantly coloured Versace safety pins.
At the same time, the precisely tailored jacket came cut out at the waist to reveal an arousing peek of skin. But being provocative is part and parcel of the very nature of this brand; love it or hate it.
There were pantsuits cut with that ultra-sexy masculine appeal with jackets worn over the sleekest of flared hem trousers. The black shiny dress that Gigi Hadid wore left no room for error while the pocket-handkerchief sized wrap mini skirt worn under an exquisitely tailored jacket, defied the laws of gravity.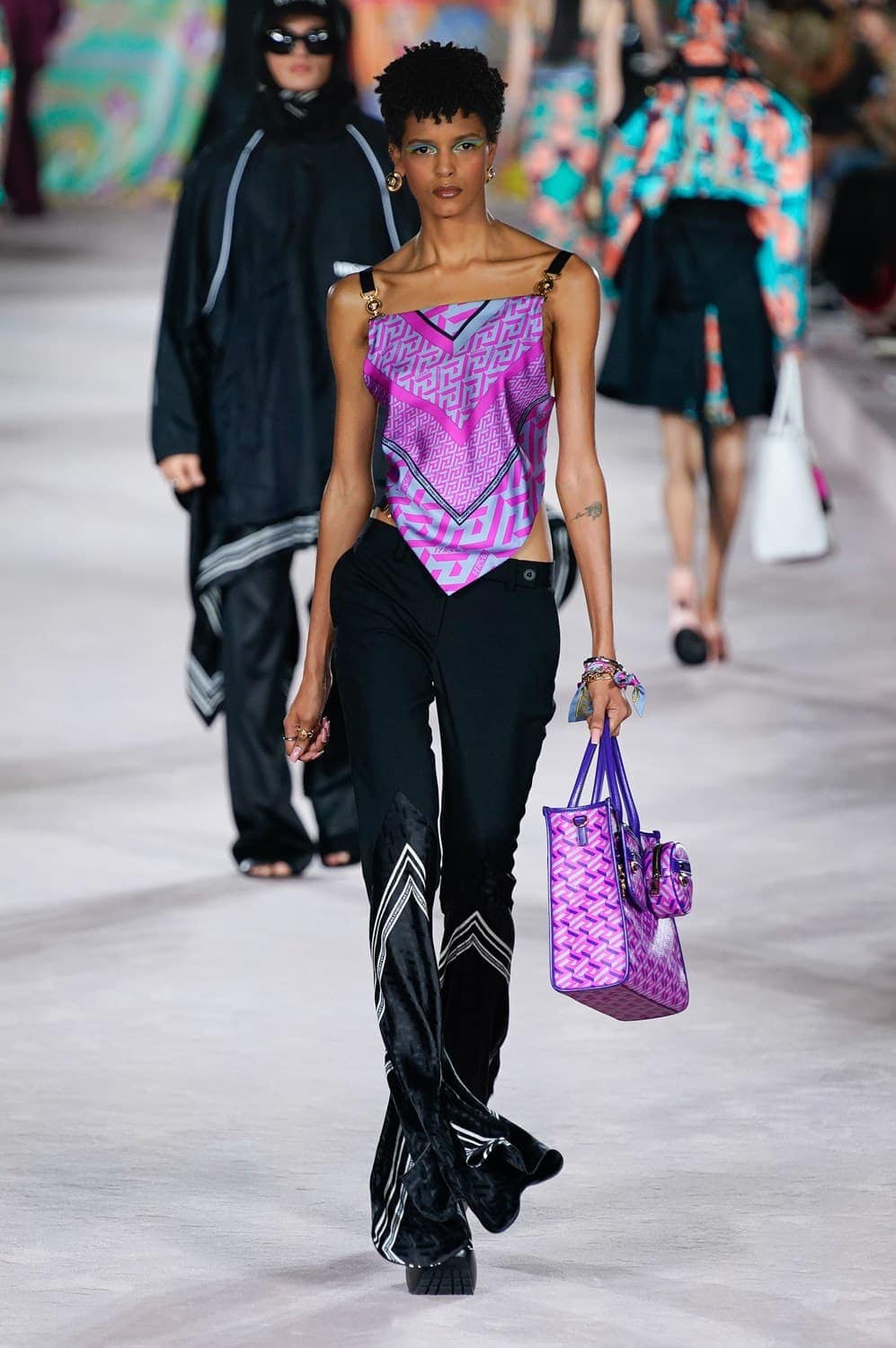 The pieces that followed were typical of the brand's DNA with the tightest of leather jackets and a pencil skirt that was so short; it bordered on dangerous.
I am not sure where the colour of wine fitted into this collection, but it seemed tame and out of kilter compared to the rest. Even the denim with inset pieces of the Versace scarves seemed out of place.
Then came the explosion of colour and print as the room and the collection escalated in temperature. And just when you thought that was enough, the collection moved up a notch with even more vibrancy: the hottest pink, green, yellow, turquoise, lime and orange and as for that, pink trouser suit that came contrasted against the orange, that looked too hot to handle.
Menswear was not left off the hook either, with tailored suits rendered in equally bright and vivid hues. Although as much of an afterthought, the same colours appeared in liquid materials cut into micro-mini dresses, while the Versace pins held it all together!
opening copy
---