---
Review of Victoria/Tomas Spring 2022 Fashion Show
Reversible
By Erin Hazelton
In a sea of designers, old and new, the main goal is to stay afloat and get everyone to climb aboard.
Why do we need this brand instead of another?
For Victoria Feldman and Tomas Berzins, the husband and wife team behind the French brand Victoria/Tomas, their objective is clear: to help counter consumerism.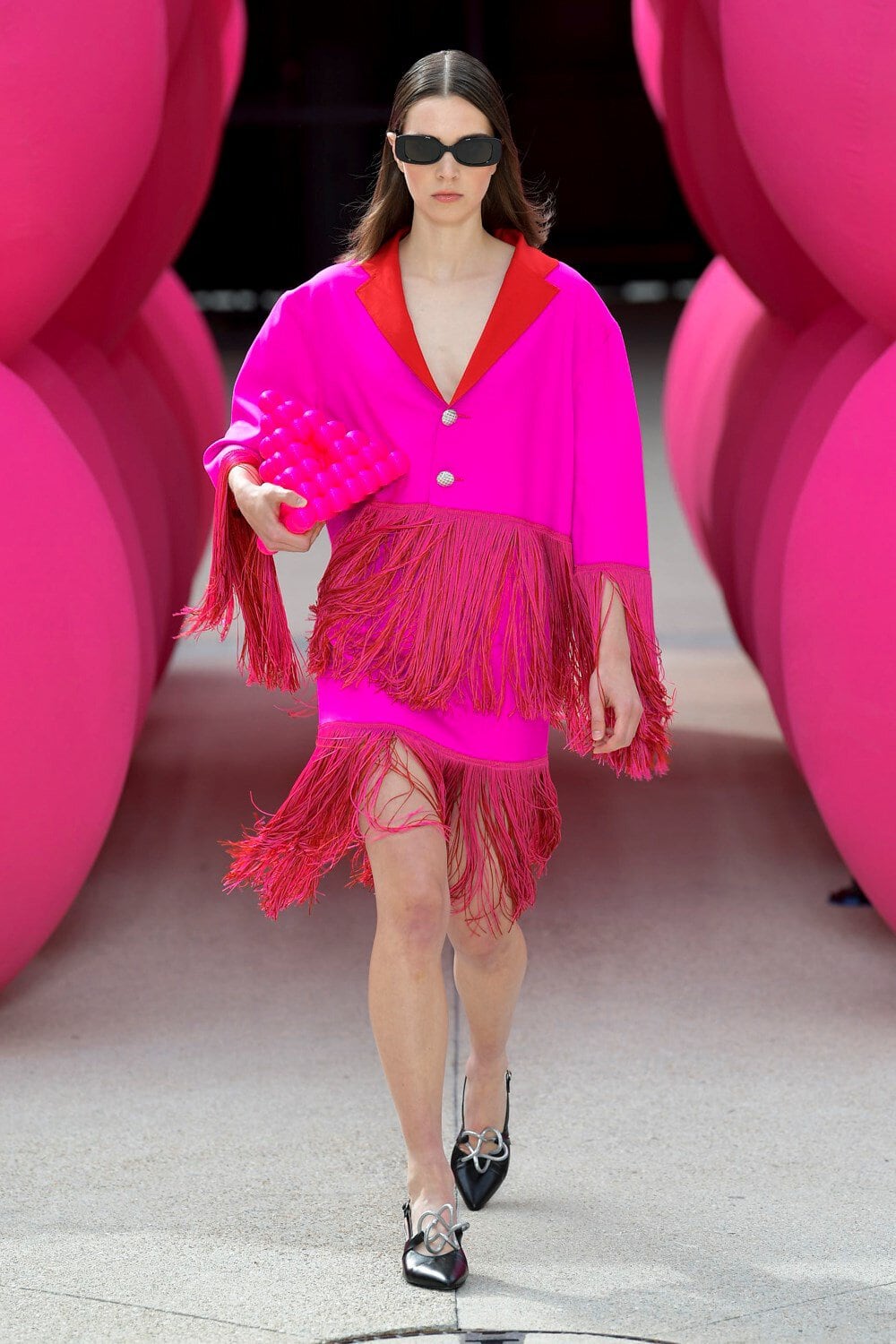 A strange objective when your livelihood depends on selling clothes season after season, however their clothes are multifunctional. For the second season, they've made everything reversible. At a minimum, there are always two looks in one, the number of possibilities increasing each time you add another one of their separates to your wardrobe. So while their Spring/Summer 2022 collection comprised of 40 models wearing 40 unique looks, half of those looks were created by re-styling the other half. Even the handbags could be worn two ways, embedded with magnates so they could stick to their mate and become a double-purse. Pretty cool.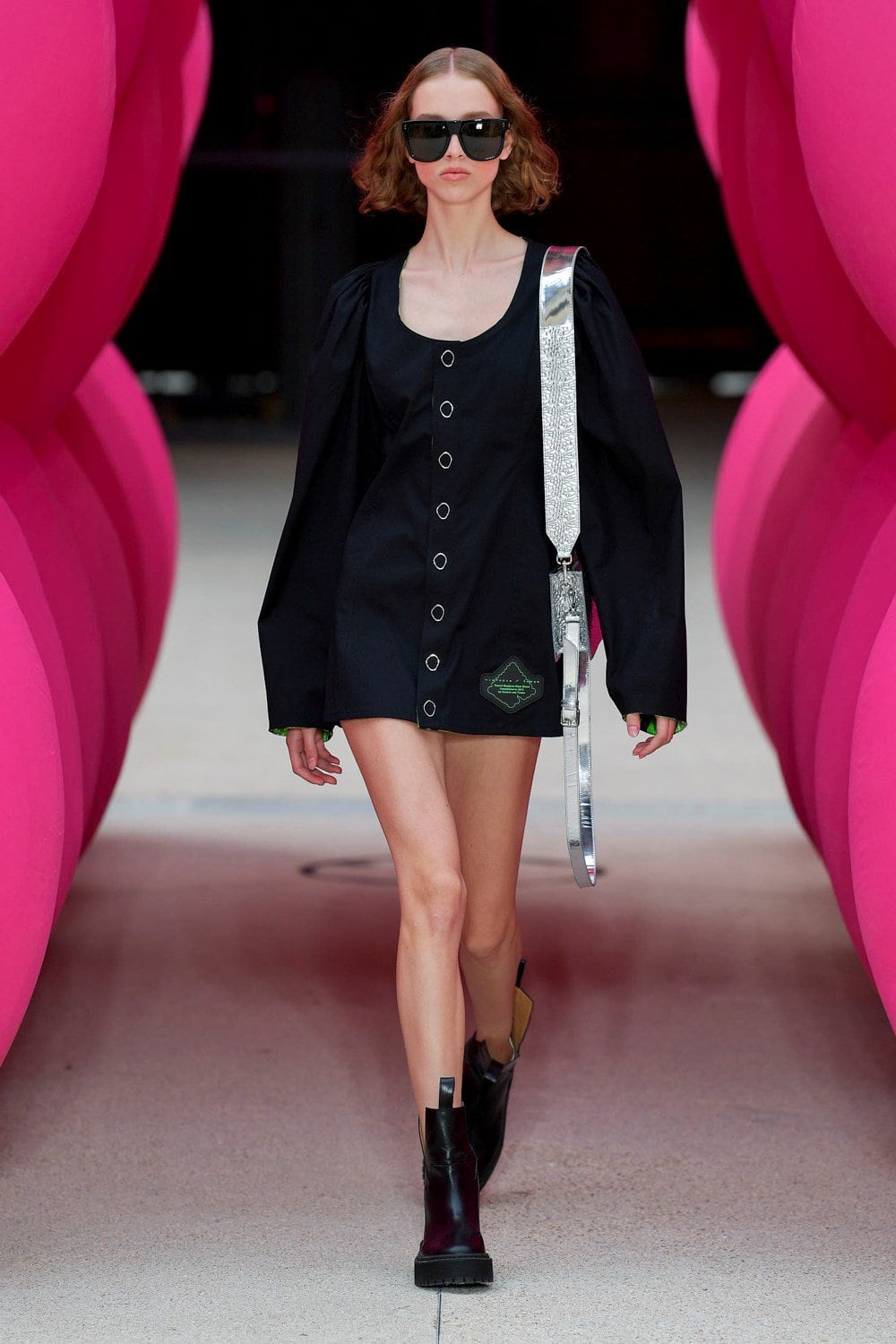 "We called this collection Mirage, we wanted our guests to guess the illusion… they can't really guess what the look it came from because on one side it's one thing and on the second side another, so for us, it's like a mirage."
A bit like a mirage you'd see at Burning Man, with all the flashy colors, dancing fringe…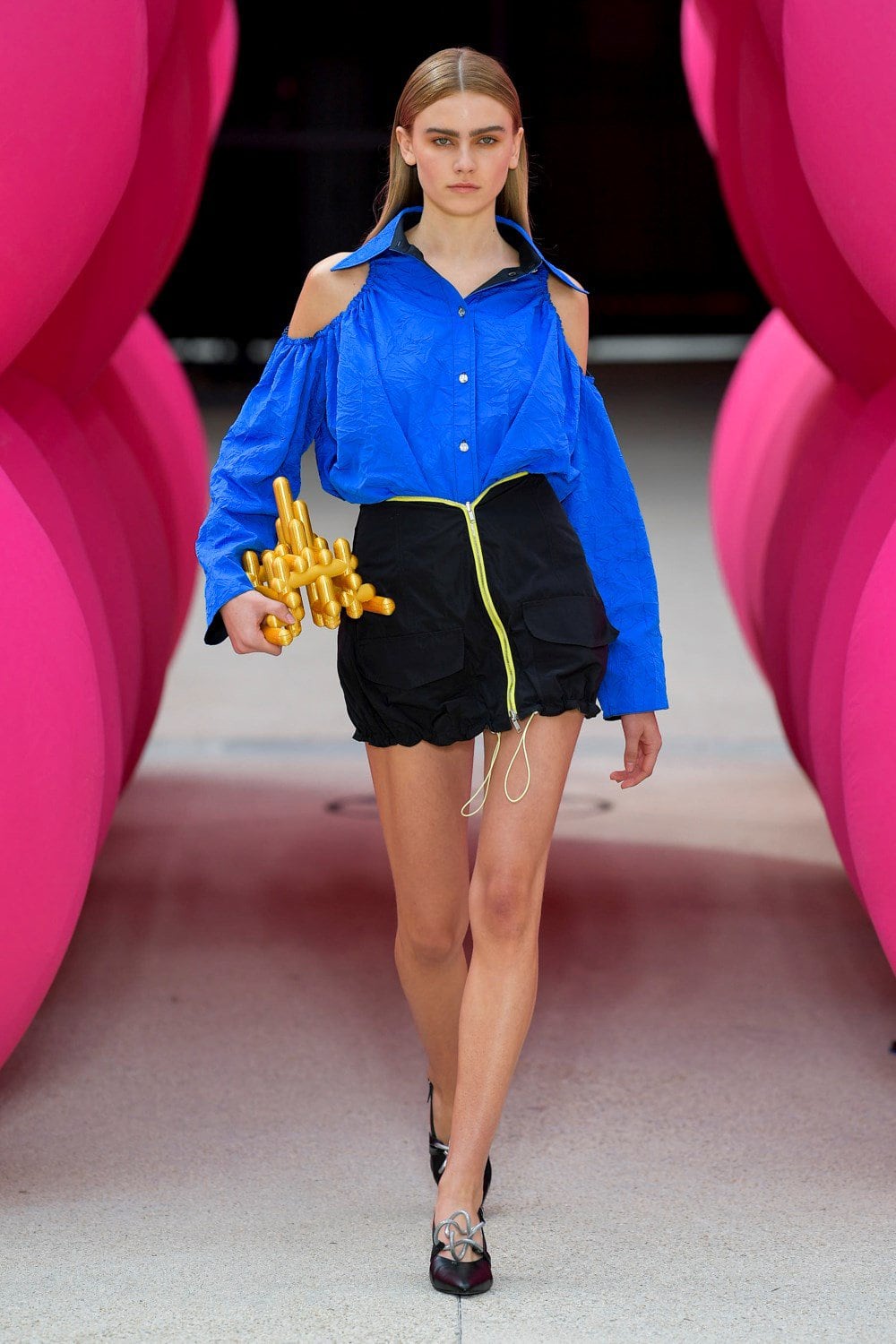 and sporty wind-breaker-style cording that was not only at the bottom of jackets and coats, but also placed inside shoulder and knee cutouts, creating a new ruched twist on an old go-to. There were also grommeted suits and sheer, point d'esprit lace skirts. The psychedelic vibe was pushed even further by Cyril Lancelin's hot pink inflatable pyramid installed in the center of the courtyard and the shoulder-bouncing set played by a pink fringe-suited DJ, Lewis of Man.
Feldman and Berzins are young, and this was a young collection, but it had the energy and spirit of something good and lasting.
The collection married creativity and social awareness.
And with two brains at work, each stitch was clearly well thought out. The show was also fun, something that, in the last minute rush of completing a sellable, make-a-statement collection, often gets overlooked.
Will the collection make us all start buying reversible? Probably not, but it will definitely make us appreciate the effort and perhaps think a little harder before we buy a bunch of things we may only wear one way once.
---