Victoria Beckham 'New Season VB Body Collection' Ad Campaign by Creative Director Lolita Jacobs of Jacobs+Talbourdet-Napoleone with Photographer Jean-Baptiste Talbourdet-Napoleone with model Morgan Porter
This August sees the launch of the new-season VB Body collection. Maintaining the brand's founding principles of femininity and sensuality, VB Body remains elegant, sexy and simplistic.
The collection is constructed in VB Body's exclusive, signature fabric; a luxury, compact woven knit, designed to create a strong profile with powerful contours that gently sculpt and flatter the figure.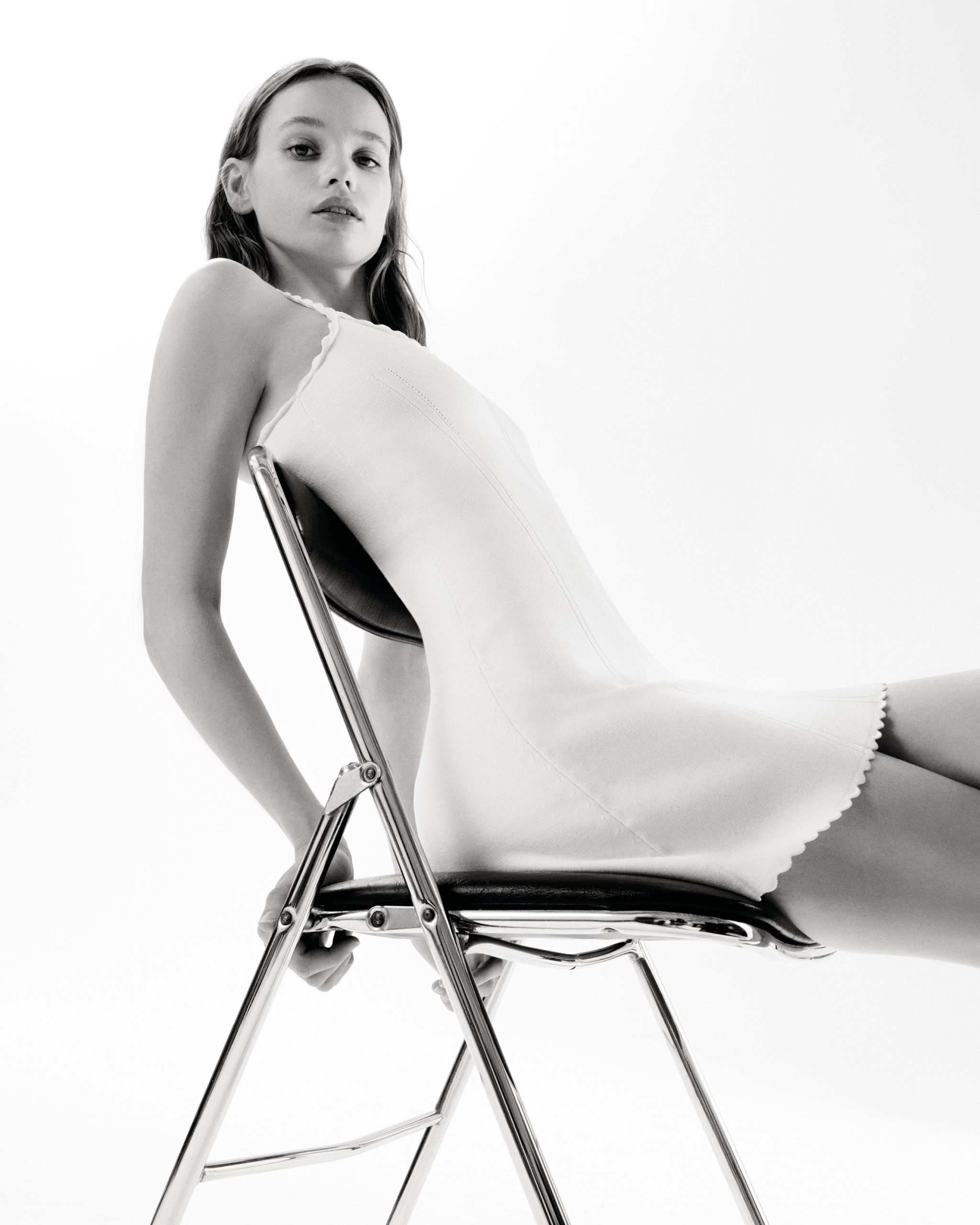 Victoria Beckham Creative Director | Victoria Beckham
Creative Director | Lolita Jacobs – Jacobs+Talbourdet-Napoleone
Photographer | Jean-Baptiste Talbourdet-Napoleone
Models | Morgan Porter
Hair | Louis Ghewy
Makeup | Celine Martin
Creative Production | Arthur et Philippine
Set Designer | Iviu Torre

---