---
London, Paris, Milan… what does the first season of digital Fashion Weeks tell us about the future for the industry?
Following the pioneering dry-run of London Fashion Week in June, relaunched as a gender-neutral, digital-only platform, we've now seen Paris Couture, Paris Men's and Milan Men's enter the brave new digital world.
Results have, inevitably, been mixed, but we've seen enough success stories to suggest that – for those prepared to embrace the inevitable parameters and restrictions – there are new, exciting opportunities for creativity and innovation.
In trying to determine what has worked, what hasn't… and what points towards new, unexpected routes forward, we asked some of those who would normally have been racking up the air miles between the fashion capitals for their opinion.
Catherine Hayward is Fashion Director of Esquire UK – a perennial, familiar, and friendly face on the front row. 'Nothing can replace the excitement of being at a live show – that's what makes them so alluring,' she says. 'Yet the past few weeks have shown that a digital/"phygital" experience can be more democratic, as it reaches anyone who has a broadband connection.

A digital presentation or film is certainly a different type of creativity – often a rare insight into the kookier recesses of a designer's imagination. But it has made life way more difficult for buyers and editors who don't have anything physical to look at – nothing to touch or try on – which is at the heart of what the fashion industry does.

– Catherine Hayward, Fashion Director of Esquire UK
With the move to digital entailing that the physical element is – by definition – lacking, some designers have found unique ways to engage their audiences. Alongside tantalising, fascinating and sometimes humorous behind-the-scenes footage of the making process (from Tod's to DSquared2), Loewe are worthy of a mention for the 'show in a box', designed in collaboration with M/M Paris and sent out to over 2,000 fashion press and influencers. This upgrade of the traditional show invite one-upmanship, conceived by creative director Jonathan Anderson, offered a tactile, multimedia presentation including 3D models, postcards, wearable cardboard sunglasses, pressed flowers, patterns, swatches, a pop-up book and accompanying soundtrack.
Hayward picks out another favorite: 'I was rather partial to the Jacquemus show. Not unlike his show last summer – a bright, bubblegum pink catwalk through the lavender fields in the south of France – this time it was a long, meandering, wooden pathway through a field of corn… with socially distanced audience members spaced a couple of metres apart along parts of the runway. A gender-neutral show: all creamy, natural, summery shades. Heaven!'
This backs up what Alexandre de Betak, whose Bureau Betak produced the Jacquemus' show, said last month – about 'a reduced professional audience [who] won't all go to all the shows, everywhere in the world, every time' – backed up by improved digital tools for a wider stay-at-home audience.
'I hope that this period of lockdown will create a long-needed reassessment of global supply chains and a slow-down of how fashion is created,' adds Hayward; 'a "less is more" approach with an even greater emphasis on sustainability, craft, recycling, upcycling and renting.'
'Digital showcases were the great divider this season between designers who get that they are as much storytellers as they are product creators and those that think storytelling is an afterthought at best,' shares The Impression's Kenneth Richard.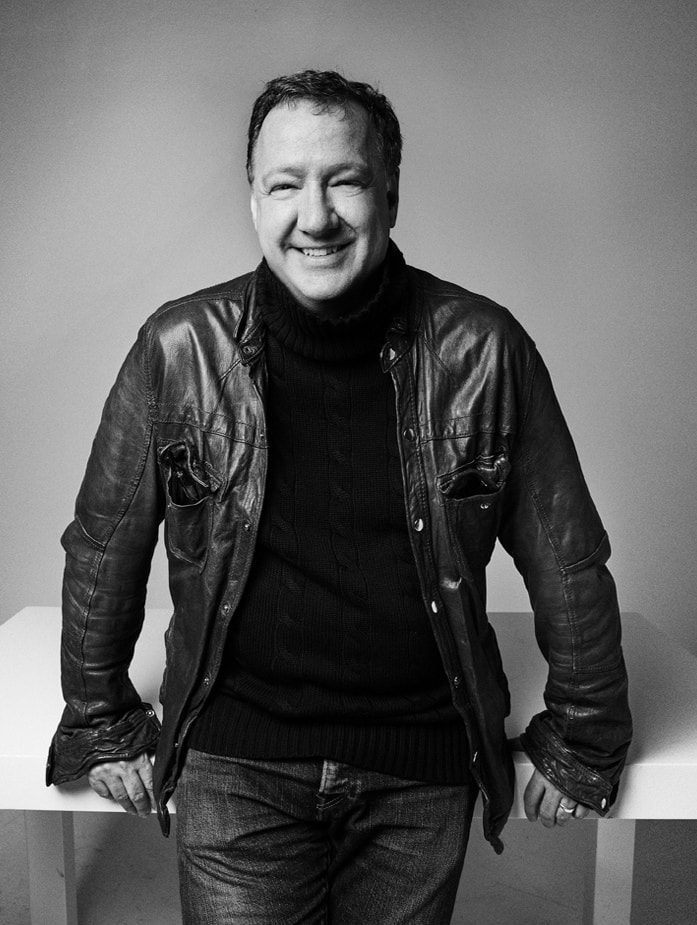 As we head into September, European designers that can do physical shows will do so, because, as creative as some of the films were, they don't generate the same level of buzzy proliferation that a show does. Think of all that free exposure from social media posts, Instagram shots of everything from names on chairs to entrance stairs, backstage, close-ups, models photographing models, hair and makeup showing off all that beauty, plus don't forget street style. Bottom line, a one-dimensional narrative from a designer does not a three-dimensional narrative make.

– Kenneth Richard, Chief Impressionist, The Impression
'New York, on the other hand,' Richard adds, 'who is likely to be all-digital come September, needs to think of the product as the souvenir of the brand experience and recognize they are in the entertainment business as much as the product development business.'
'Being forced to go digital has definitely seen the brands spread their creative wings,' says Nick Scott, Editor in Chief of Robb Report UK and Editor at Large of The Rake. 'Alessandro Sartori getting models to walk through the Zegna factory, the archives and surrounding Oasi Zegna forests, to great cinematic effect, being an example.'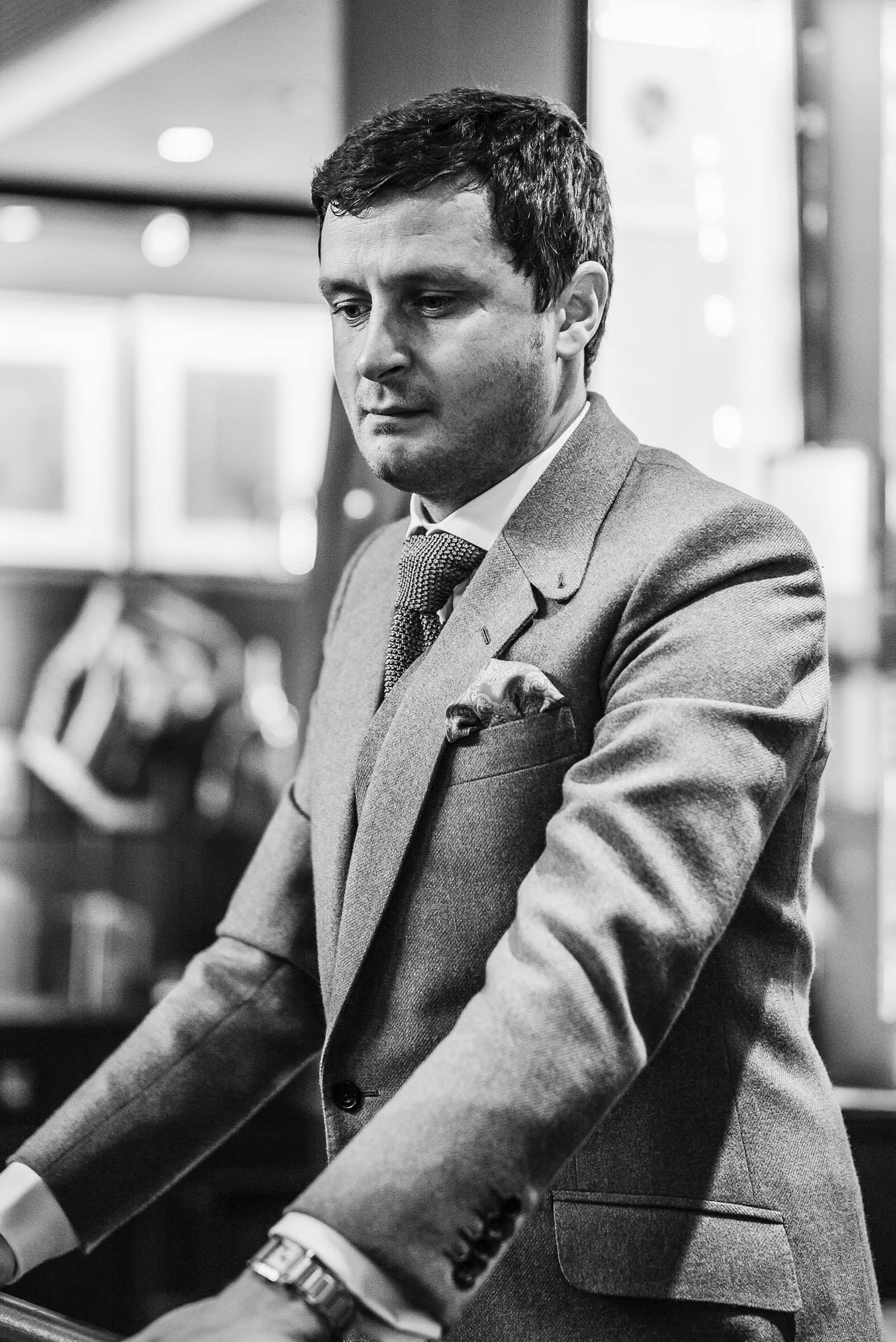 It feels like all this off-the-leash creative yen has been channelled into showcasing "what we are" at the expense of "what we've been working on". One can picture boardrooms full of the creatively hyperactive, enthusing about innovations for "asserting our brand DNA" via fibre-optic cables, without anyone actually asking: "How can these events' raison d'être be enhanced, rather than undermined, by the need to do things digitally?" If they had, we'd be seeing less readings of Albert Camus's The Stranger and more camera work showcasing detail, clever flourishes – the stuff that gives substance to the word "couture" – close up. We'd find out how a particular pattern-cutting method, for example, has contributed to the drape and silhouette of a garment.'

– Nick Scott, Editor in Chief of Robb Report UK and Editor at Large of The Rake
This is a moot point: does the focus on digital innovation and visualizations of designers' inspirations detract from the main purpose of fashion weeks: to showcase the clothes themselves? And there is another aspect of the live catwalk show that Scott suggests might impact the industry more than many care to admit… 'Something else that magazine editors of a certain ilk will be missing, of course, is the whole seat allocation/industry status interplay. Perhaps we could have cameras at different proximity to the catwalk, with different feeds to different editors/observers/pundits? Or maybe brands could ensure virtual attendees experience higher or lower definition footage, depending on whether they're from How To Spend It or a blog run by a fashion student?'
As we're thinking of the students, perhaps it's time to bring in Ben Reardon, erstwhile editor of GQ Style and i-D magazines. 'In the wake of the pandemic, everyone has been forced to think laterally,' he says. 'I tutor on the MA Menswear course at the University of Westminster, and the students initially were resistant to the change. But when backed into a corner, the most exciting, provocative, challenging creative moments emerge. One student made their entire collection out of supermarket shopping bags; another wrote and performed a three-minute pop song whilst wearing her garments, another turned her designs into a colouring book and sent it to every editor of interest. Just brilliant and so creative – with little or no resources to hand.'
Such responses to circumstances should, Reardon suggests, serve as inspiration for fashion labels of every shape and size. 'In regards to the fashion weeks, I've thoroughly enjoyed seeing the way big brands tackle the season,' he says. 'Personally, I loved what J.W. Anderson produced. As a designer, Jonathan is always pushing conversations forward in regards to gender, desirability and taste – this time his collection in a box, filled with ephemera, invited the consumer to interpret his latest collection as an art piece. I also enjoyed watching Prada collaborating with five artists [including Willy Vanderperre and Juergen Teller] on moving image, and John Galliano at Margiela's movie S.W.A.L.K. with Nick Knight, which showed his genius mind at work. Ludovic de Saint Sernin's super-sexy movie further established his specific and stylised queer vision – and Jacquemus' socially distanced 600-metre runway show in a rolling field outside of Paris fed all the romance and fantasy we craved.'
But amidst the high-profile video presentations, Reardon picks out a defiantly approach as one of his highlights of the summer: 'Designer Nasir Mazhar recently opened his shop – appropriately named Fantastic Toiles – under a railway arch in Forest Gate in East London,' he says. 'It's the antithesis of disposable fashion – and a creative answer to bland online shopping. Here, everything is a one-off creation made by Nasir's friends and creative peers: from handpainted T-shirts by Princess Julia, to hand-turned, stuffed and stitched toys by Bears Who Care, to Nasir's incredible own brand creations, it feels like stepping back in time to the 1980s. It's the latest in a long line of London stores that showcase and support true avant-garde style and individuality. Hopefully people will have learnt over the last few months that, when buying fashion, we should invest in well-made pieces that will last.'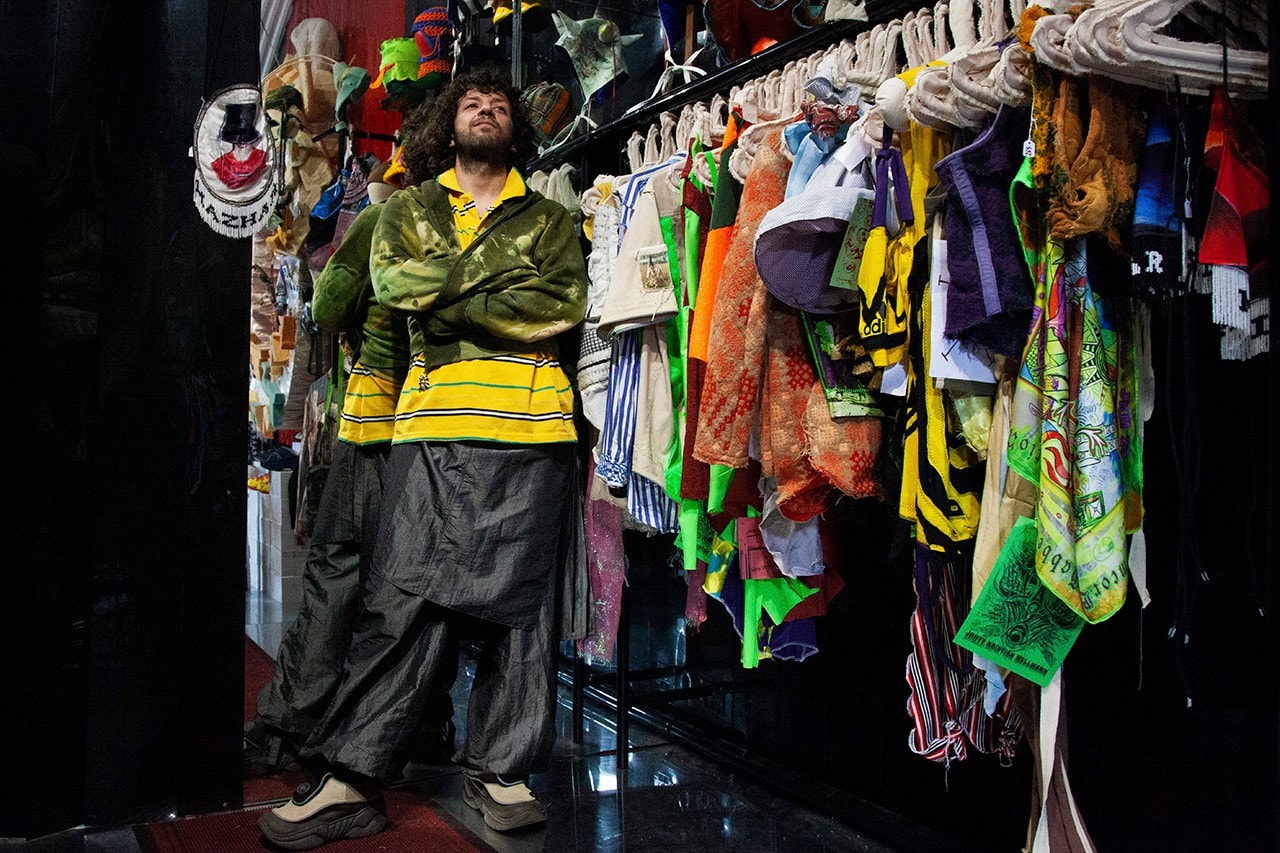 The debate between electric dreams and physical realization is one that has preoccupied Dylan Jones OBE, Editor-in-Chief of British GQ and Condé Nast Director – as well as Chair of the British Fashion Council (Men's). 'I think that what people are doing – with varying degrees of sophistication and success – has far more to do with the people that are watching it,' he says. 'There have been some very inventive things I've seen in Paris and Milan – and there will continue to be; in Florence and then in London in September. But I think it's got a lot to do with how you're consuming this stuff, because I do think that people like to convene. If you go back to the beginning of lockdown, some days I'd be on Zoom calls from 9am, perhaps to 6-7pm. And then your social interaction and entertainment was also on Zoom, probably on the same screen. It's the tolerance for that kind of distribution that's the worry. I think it's a very good process. It's very efficient, not particularly good for creativity… but I'm not sure about people's stamina.'
Jones also acknowledges Loewe's show in a box as an example of counteracting 'screen fatigue' – before looking outside of the fashion industry for inspiration. 'Having said that, to completely contradict myself, we hosted the Hay Festival [of Literature & Arts – for whom he is also Chair] at the end of May. That was all free-to-air and was basically one person in one part of the world interviewing another person in another part of the world on a Zoom call. Not particularly sophisticated. And I wouldn't have thought that was necessarily a fantastic experience, but it was extraordinarily successful. So there is obviously an appetite for it, but I think perhaps there is a real opportunity here to really go B2C. In similar way, if you consider the potential for e-commerce to completely destabilise, disrupt and alter the supply chain of fashion, in the way that it is shown and sold… there is a huge opportunity to change the way that things are done.'
Such a B2C approach might entail membership programs, with variable levels of access and rewards effectively bypassing the filter of the press. 'For sure,' agrees Jones. 'In terms of entertainment, information, distribution and commerce, I do think that this has forced people to think in a different way and so become entrepreneurial – and undoubtedly it will lead to great innovations. But I'm not sure we've seen any yet. Many of the successes have been happy accidents. I am enthused by the extraordinary success of Hay to believe that there is something in this…'
For a board member of the British Fashion Council, such candid comments are refreshing.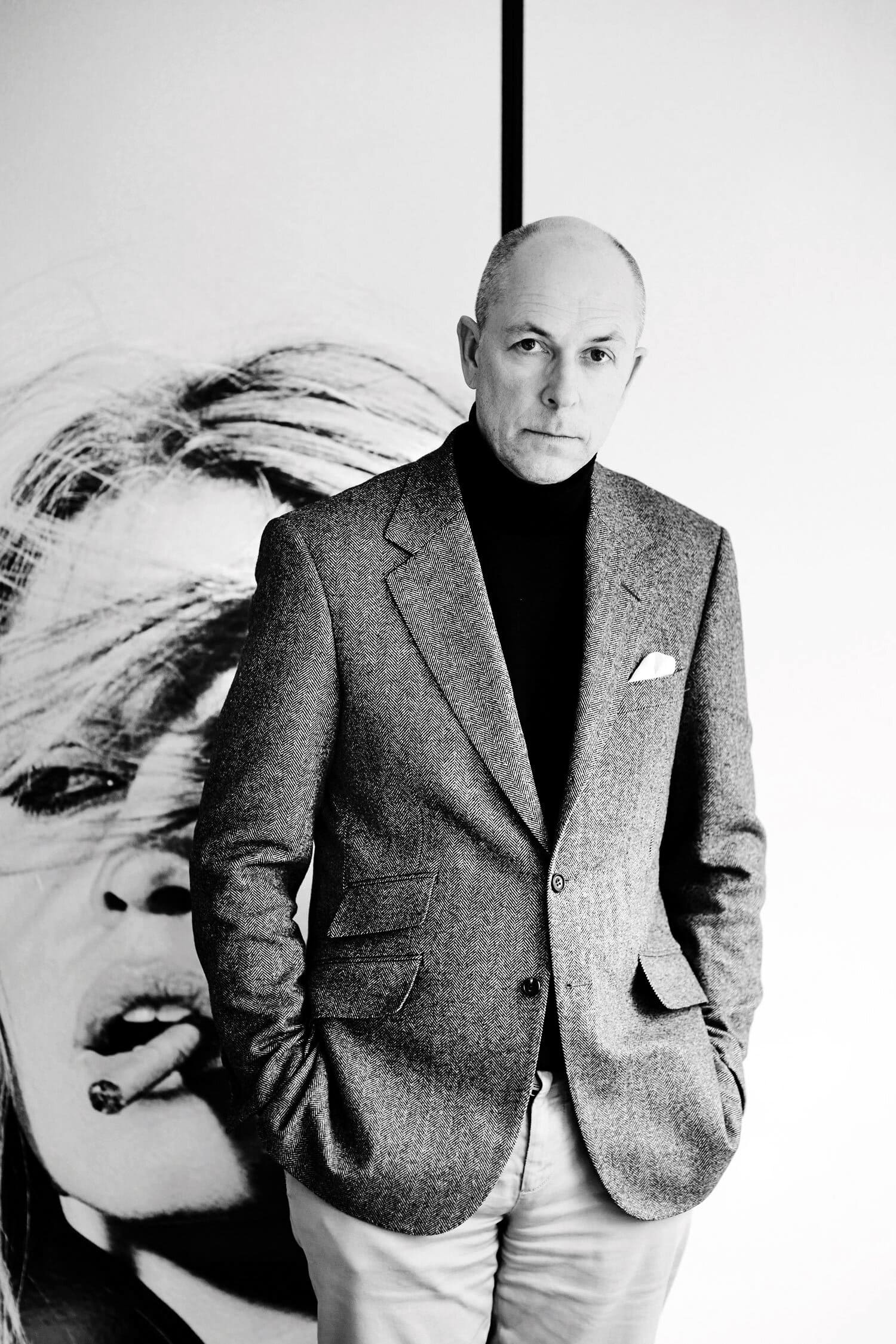 The thing is, if you look at the fashion industry, even if it is peopled with a lot of young creatives (and old creatives) who are driven by innovation – it's actually a very old-fashioned, in some respects archaic, system: which most people buy into. There have been lots of interesting films and ways of showing clothes. And some of them have been very, very entertaining. But perhaps we're not looking yet at it as a way to completely re-energise and change the system; I think at the moment we're just trying to plug a gap.

– Dylan Jones OBE, Editor-in-Chief of British GQ and Condé Nast Director – as well as Chair of the British Fashion Council (Men's)
So – an end-of-year report of so far, so good… but could do better?
'For sure. But I think it's ironic – we've discussed this for years on the board of the British Fashion Council, the opportunities to alter Fashion Week and move the dates – and I'm not talking out of turn because we've made this stuff public – at one time we were discussing the idea of having a roaming fashion week, so one season all the shows would be in Milan, the next in Paris and so on… as a way to make the system slicker and as a way of curtailing everyone's carbon footprint. But of course, it never happens, because everyone has vested interests – they want to fill up their hotels and have their taxi drivers in full employment. Which I get. So it's almost enforced upon us. Hopefully, some great things will come out of it… but I also wouldn't be surprised if in 18 months' time we're back exactly where we started…'
---