---
The recent relaunch of The Face ditches the old print ad model in favour of deeper, richer relationships with brands. Jason Gonsalves, its Brand Director, explains how… 
When news filtered through that The Face magazine was to be relaunched this year by its new owner, Jerry Perkins, CEO of Wasted Talent, the industry reaction could be split into three questions: Why bother? Why now? How will it make money?
It's enlightening to note that the new team pondered the very same questions. But they were confident that the time was right to address a new audience and – crucially – they had a new commercial approach that moved away from the old print ad model. You may not think it, to look at the 300+ pages of the first print issue of the new era, released in September and the second issue released this week. But, as welcome as the adverts adding some serious weight to that issue are, they are just a part of a joined-up approach that puts emphasis on partnerships, sponsorship and long-term relationships with brands.

The first step in this new way of thinking about the commercial opportunities for The Face was recruiting Jason Gonsalves as Brand Director. The former CEO of advertising agency mcgarrybowen London (and previously Chief Strategy Officer for BBH London) comes from the other side of the fence of the typical relationship between publishing and advertising. And Gonsalves himself is evangelical about the need to break down the 'church and state' attitude between the two…
There used to be this old division within publishers – the editorial and the commercial teams – and to some extent, they were at odds with each other. I think the new world is very different. As a brand, The Face doesn't want to just put out a magazine, it wants to create a great website, movies, put on gigs, club nights, publish books, have a clothing range… But we can't do those all on our own. So it's really thinking about partnerships and how you want to work with brands and what you want to achieve. That idea of collaboration is such a fundamental part of the way the modern world works.

– Jason Gonsalves, Brand Director The Face
Gonsalves identifies a particular eureka moment, hearing about a conversation between the band members of Radiohead. 'The problem with the record industry, they said, is it thinks it's in the industry of making records. Whereas actually the real value is in the relationship between bands and fans. That's the magical, life-changing, irreplaceable, fundamental thing. And you need to think about building a commercial model which is really inventive – rather than simply trying to sell records or downloads…'
Gonsalves saw a parallel with publishing, noting how the original owner/editor/publisher of The Face, Nick Logan, had talked about a similar 'gang' relationship with his audience ('The Face was about forming a network, pre-Facebook').
Publishers have thought of themselves as being in the business of selling magazines and then selling ad space in those magazines. Or the business of creating content to drive traffic. But I suppose my way of thinking about The Face is, we're not in traffic or an ad space business: our business is about cultural relevance.

– Jason Gonsalves
And, crucially, that comes at a premium. It's not easily bought, and nor can it be faked. Furthermore, the bullseye target consumer for The Face is at the centre of a media-savvy audience who are wary of being sold to. By being smart in their commercial endeavours, The Face is able to give brands access to a demographic they otherwise couldn't reach.
While the idea of the modern publisher as the creative agency may be a recognisable one, it is the ambition that Gonsalves feels stands his team apart – as well as the fact that they are honest and transparent about those relationships to their audience, trusting in the quality of the collaborations.
As a case in point, their cover story with Tyler the Creator was backed up by a pop-up around the corner from Brixton Academy, the scene of his first gigs in London since 2015. Presented in association with Converse, The Face put on four days' worth of events, talks and pre-gig parties, with Tyler taking to Twitter to encourage his 8 million followers to 'grab a magazine / see a shoe'.
Likewise, eschewing the typical magazine launch party, they also hosted three weeks of events at 'The Face Apartment' on Bleecker St, New York, curated by filmmaker and consultant Margaret Zhang (one of their global creative collective of 'Faces'). 'That was a brilliant experience of creating a space where people could walk in, touch and feel the brand and having a whole range of different commercial activations with brands,' says Gonsalves.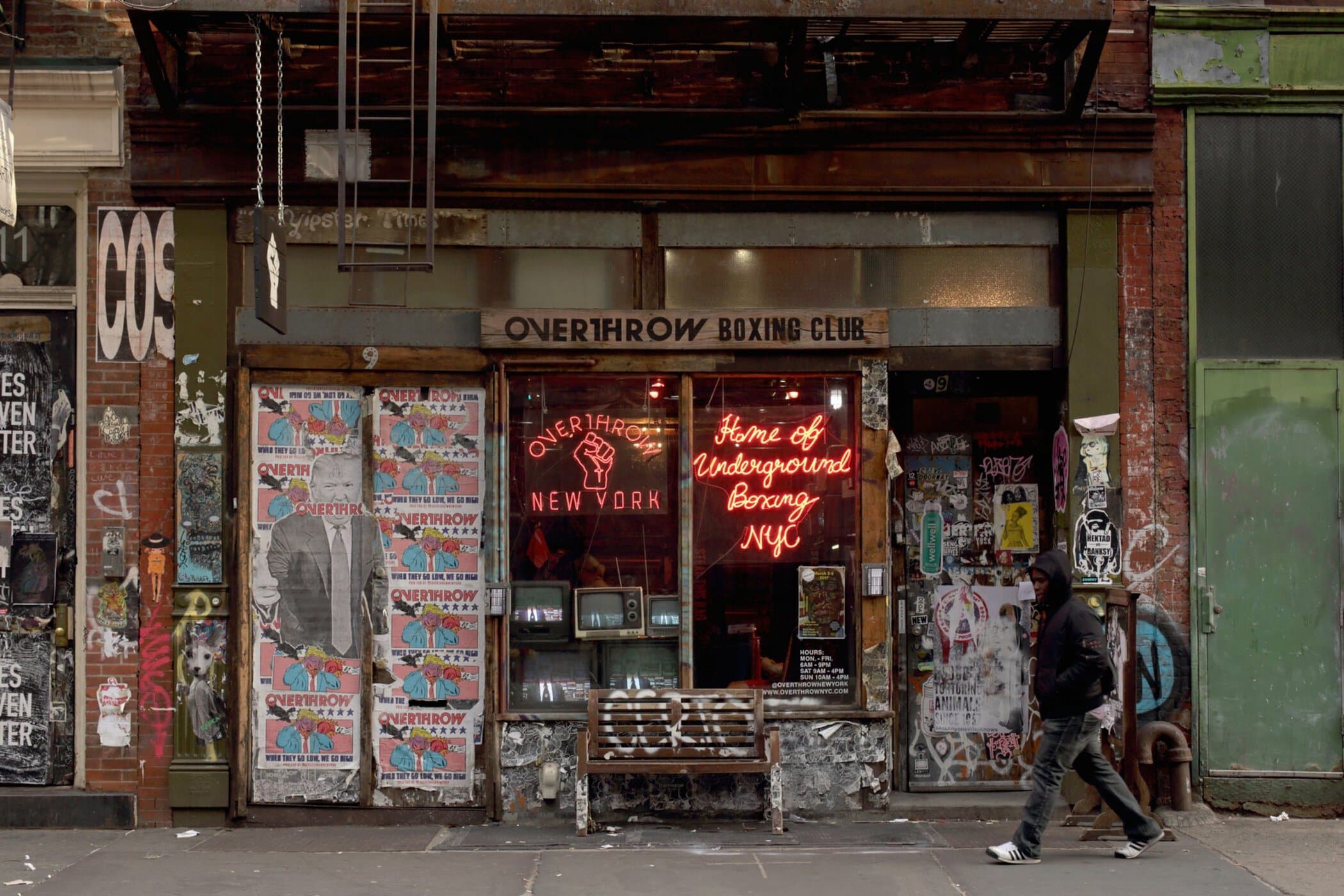 Future plans involve creating more original moving image content, not just to sit within their own platforms but working with streaming services and broadcasters such as YouTube, Netflix or Amazon in order to extend their storytelling offering.
The ability to offer all of this to brands hangs on integrity. 'Unlike a lot of other titles out there, we don't have a sort of creative 'B' team that does the commercial stuff,' says Gonsalves. 'I don't want something that looks like a shit version of everything else we do. We want every commercial project to be something we'd be proud of putting The Face's name to. We see all of it as a means to be doing more interesting things, covering more ground and connecting with more people… but really pushing it in terms of creativity.'
The exciting part, from a commercial point of view, is the data they capture around their famously elusive audience ('what they do, where they are and what they're interested in – I think that's a big part of how we can help brands with where they need to go next').
Having run agencies for 25 years, Gonsalves finds the point of difference working with editorial teams is a notable one. 'The calibre of people we're working with – and the speed at which they execute work – is staggering in comparison,' he says.
---