How Creativity Takes Center Stage as Show Formats and Platforms Evolve
INSIGHTS
By Long Nguyen
When the Paris fall show season happened in February, the World Health Organization had yet called out the pandemic (issued on March 19th). The fashion flock had just attended the Milano shows and departed Milano just as the Italian government began shutting down the province of Lombardia and shortly after most of Northern Italy.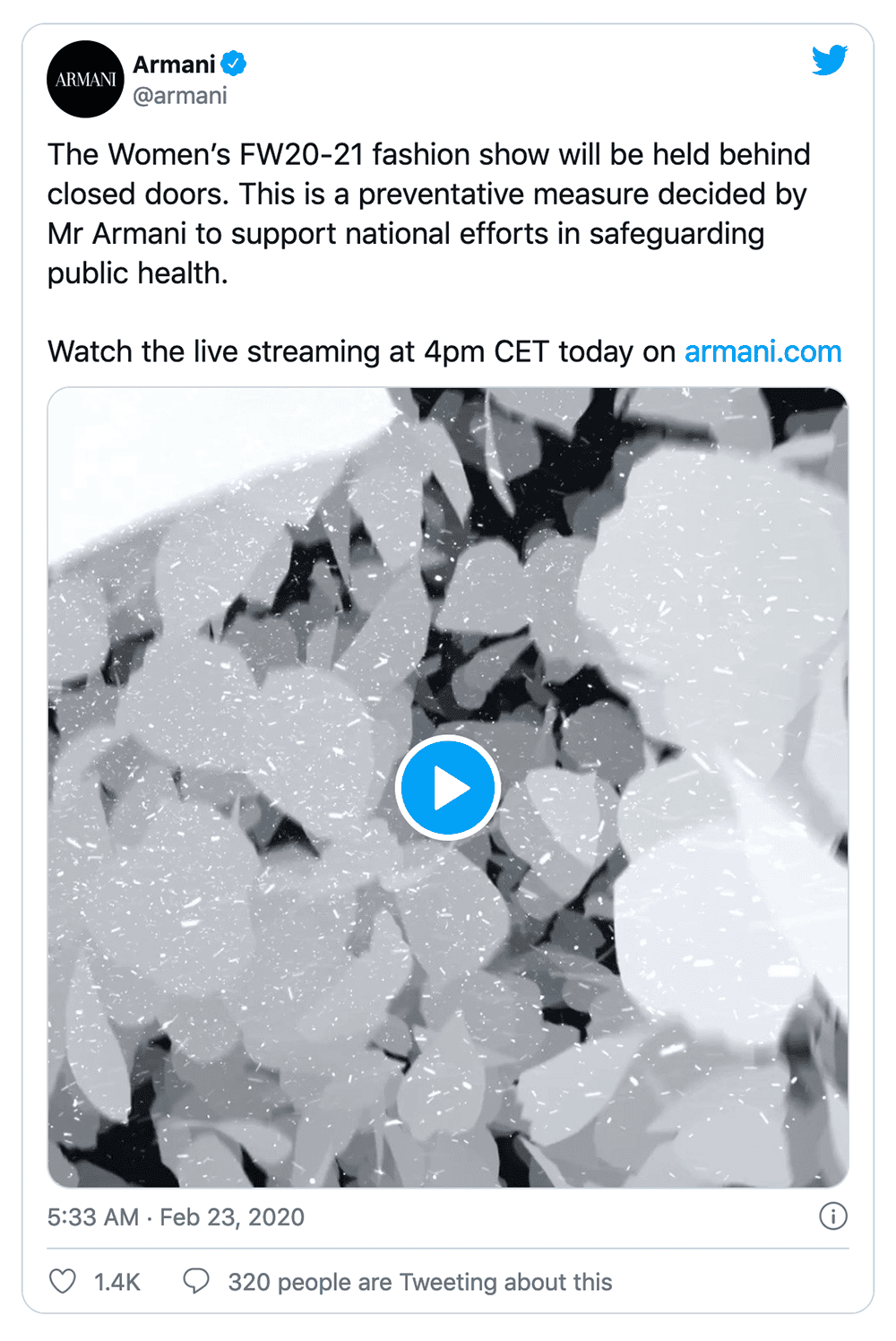 In Milano, only Giorgio Armani canceled his in-person collection show and opted for a live stream show sans audience at his Teatro on February 23rd, the last day of Milano shows. Giorgio Armani's live-streamed Fall 2020 show in Milano was the first live stream show at the very start of the plague year and an indication of the evolving shapes of fashion shows to come. At the time, no one yet understood the ramifications of the onslaught of this global pandemic and how this external event will alter and accelerate changes in the fashion industry at an unprecedented rate.
The decline of the fashion system as we know it began when the luxury segment adopted the operating methods of fast fashion, mimicking the latter's endless delivery cycle in the hope of selling more, yet forgetting that luxury takes time, to be achieved and to be appreciated.

– Giorgio Armani, in a letter exhorting the values of slow fashion
Armani poses the challenging question here – that for sustainability to be meaningful in reducing waste at all levels, there must be less production and fewer sales of products and that consumers must learn to use products over an extended period. It is precisely this imperative necessity of producing better and consuming better, but as so much of fashion is now driven primarily by corporate quarterly earnings, the goals of circularity and sustainability seem like distant strategies for marketing purposes than for adopting real substantive changes. Think of it this way – a pair of leather shoes with a wooden sole can be worn for many years and is biodegradable, whereas a pair of sneakers is a concise term item and has to be buried in a landfill. Tell that to any luxury brands whose revenues depend on sneakers and bags drops rather than apparel, and the answer is crystal clear.
Sustainability has to mean just this – making, selling, and consuming fewer products. A decade ago, before the advent of the cruise and pre-fall collections, fashion houses showed only two collections a year, spring-summer and fall-winter. These brands would sort out the merchandise delivery schedule to stores accordingly depending on the specific weather sending heavier garments in September and lighter clothes in May. With the advent of the resort/cruise special shows worldwide, the clothes shown during the scheduled fashion week in the five major capitals are now called Spring and Fall, denoting a shorter retail life. This massive system in full force before the pandemic is not sustainable. In this respect, Armani is correct to denounce the number of collections per year above eight in counting both men and women collections – and these may not even include special collaborative drops throughout the year.
Worse than producing too many clothes, bags, and shoes is producing boring clothes, bags, and shoes as houses only have just a month between each new collection before having to release another group.
Raf Simons said that kind of pace is not workable from a creative point of view when he resigned from Dior in late October 2015, specifying the workload of six collections per year as there is no time for ideas to incubate properly.
In the last years, fashion shows have been less of an exercise in creativity and innovation than a need for marketing new products. Brands seem less concerned about the creative output than just output to satisfy those corporate chiefs perusing quarterly earnings.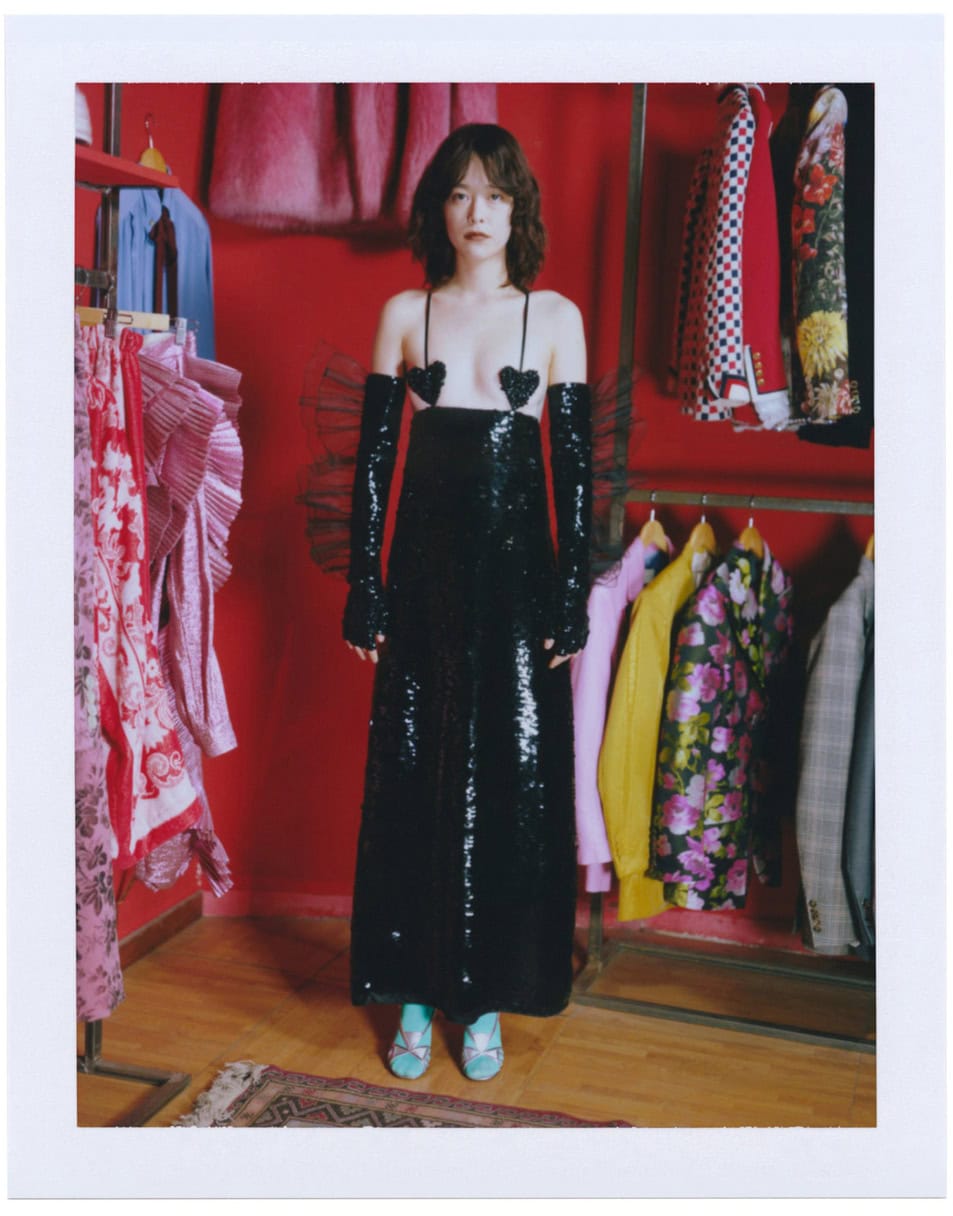 Now, it is fashionable to bring back signature styles from the past with the mission of re-familiarize heritage brands with the newer generations who never witness those groundbreaking fashion moments in the past but can now wear those decades-old garments made anew. The Prada men's and women's pre-spring show was a classic demonstration of this enduring power of great clothes traversing timelines. Alessandro Michele also brought back several looks from his debut in Fall 2015 as an intrinsic part of his new spring film show. These clothes are exact duplicates of the past, not contemporary reinterpretations.
It is apt though that the year's most coveted event – the Met Gala – did not take place for the annual Costume Institute exhibition. Appropriately titled 'About Time – Fashion and Duration' the show examined how fashion evolved in the last century and a half, the same amount of time of the Met Museum's existence. In galleries that juxtapose clothes from different eras, they merge past, present, and future in a single outfit. Perhaps worldwide fashion designers can absorb this Met exhibition's lessons and devote more time to their creative endeavors than worrying so much about show calendars.
Since the Milan and Paris Men's Spring 2021 and Paris Haute Couture Fall 2020 were primarily digital events due to health conditions prevalent at the start of the summer months, designers and brands have grappled with how to present their new collections in this new environment. Meanwhile, the Milano men's spring 2021 were mostly infomercials rather than creative endeavors. Dolce & Gabbana opted for a live showing in the Humanitas Research Hospital's courtyard outside of Milano. Etro showed in the gardens of the Four Seasons Hotel in central Milano, while the designers in Paris were much more inventive in crafting their narrative films to tell the story of their new collections.
The primary question for the fashion houses remains what will be the new definition of a fashion show – a short movie, a music video, a live stream event, a digital game, a filmed physical show, a hybrid live-digital show, or a real traditional live show with a small number of guests.
The Spring 2021 showings' answer seemed to be all of the above, with each format having its risks and rewards.
Can fashion brands reproduce the theatricality rituals they harnessed for creating a stage for their runway shows in other formats?
In turning to films, the advantage indeed goes to those with more significant affinities for storytelling, for wrapping their garments with a narrative – real or fantasy – that transforms clothes beyond mere clothes.
The dangers lie in not making the mistake of not prioritizing creative content over whatever the chosen forms. At the end of the day, its equation is still the same – it is just like bad shows, good shows, brilliant shows, and a 'fashion' moment show on rare occasions.
In Paris, both the menswear and the couture designers embraced the film format. They went on to hit several home runs with hyper creativity that connected their visions to the culture at large, ranging from the Dior haute couture mythological film directed by Matteo Garrone to the very short beach love story by Théodore Huggonier to the various science fiction films like Marine Serre's apocalyptic 'Amor Fati' to the fast-paced subterranean city from Balenciaga. These films told stories, and the fashion shown was an integral part of these narratives but not the central focus.
Fashion films must breach the boundary between screen and reality and levitate this new foray into the realms of short films telling a memorable story to present clothes in a more absorbing and experiential manner. Infomercials will not work. Fashion beyond the runways has to be even more interesting than what can pass as a fashion show because the screen is a treacherous judge of inadequate content and, worse, insufficient imagination.
Designers demonstrated their creative prowess in creating fashion films that touched all realms from fantastic avatars in wonderland to the straight forward and highly emotional personal confessions with their new spring clothes as mere decorations rather than taking center stage. Films offer a little distance to how to see the clothes – the audience isn't as connected directly to the clothes as they would have in a physical fashion show where there isn't much else to see than the clothes. It is this distance that worries designers pivoting towards a new format of fashion presentation.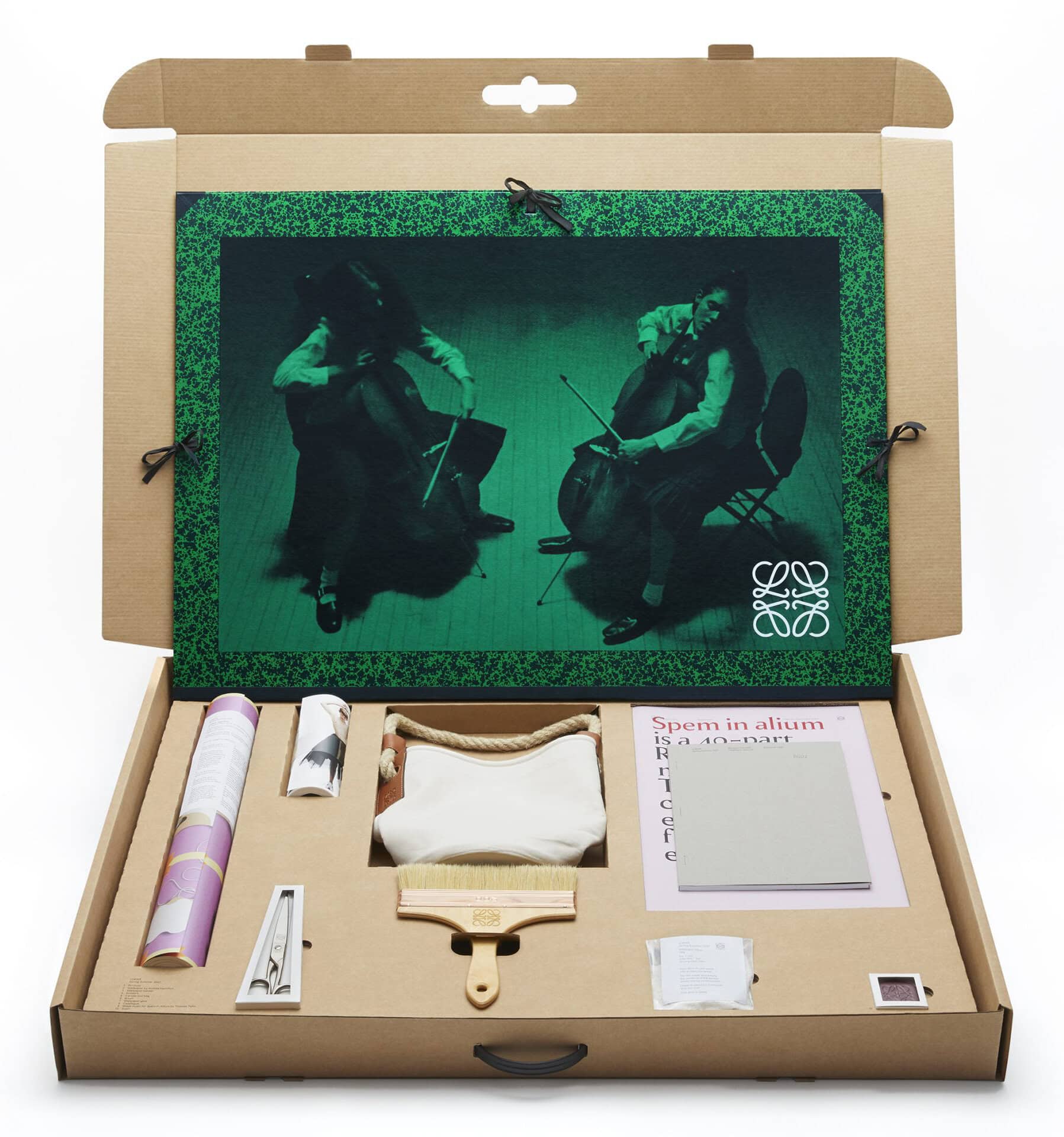 Yet, the high tech era did not erase the need for the crucial tactile connections deemed critical for the fashion experience. Here, Jonathan Anderson excelled with his show in a box concept of sending a box of materials intrinsic to the collection, first with the large box for men's then later with a popup box for the women's both for Loewe and for his own brand, creating a multi-sensorial experience rather than just the two-dimensional digital presentation of the clothes. Hermès followed the same route with the designer Nadège Vanhee-Cybulski sending a small printed book of a personal selection of photographs along with shots of the clothes in her spring live show.
Booklets that showcase fashion inspirations are not new. Tom Ford has made extravagant booklets in wood and plastic. Phoebe Philo created elaborate art books and left them on the chairs at her shows for Celine. Hedi Slimane used booklets as art invitations for his shows at Saint Laurent and Celine. Tom Ford used to leave on guests' seats at his Milano Gucci shows, specially printed booklets with photographs from the upcoming ad campaign. In December, Chanel – a champion of the physical shows – sent a set of three hardcover books, one featuring still life shots of the castle where the show took place by the photographer Jurgen Teller, and another with written texts about the lives of women who had lived in the castle – all to convey a sense of being there rather being seeing the show remotely.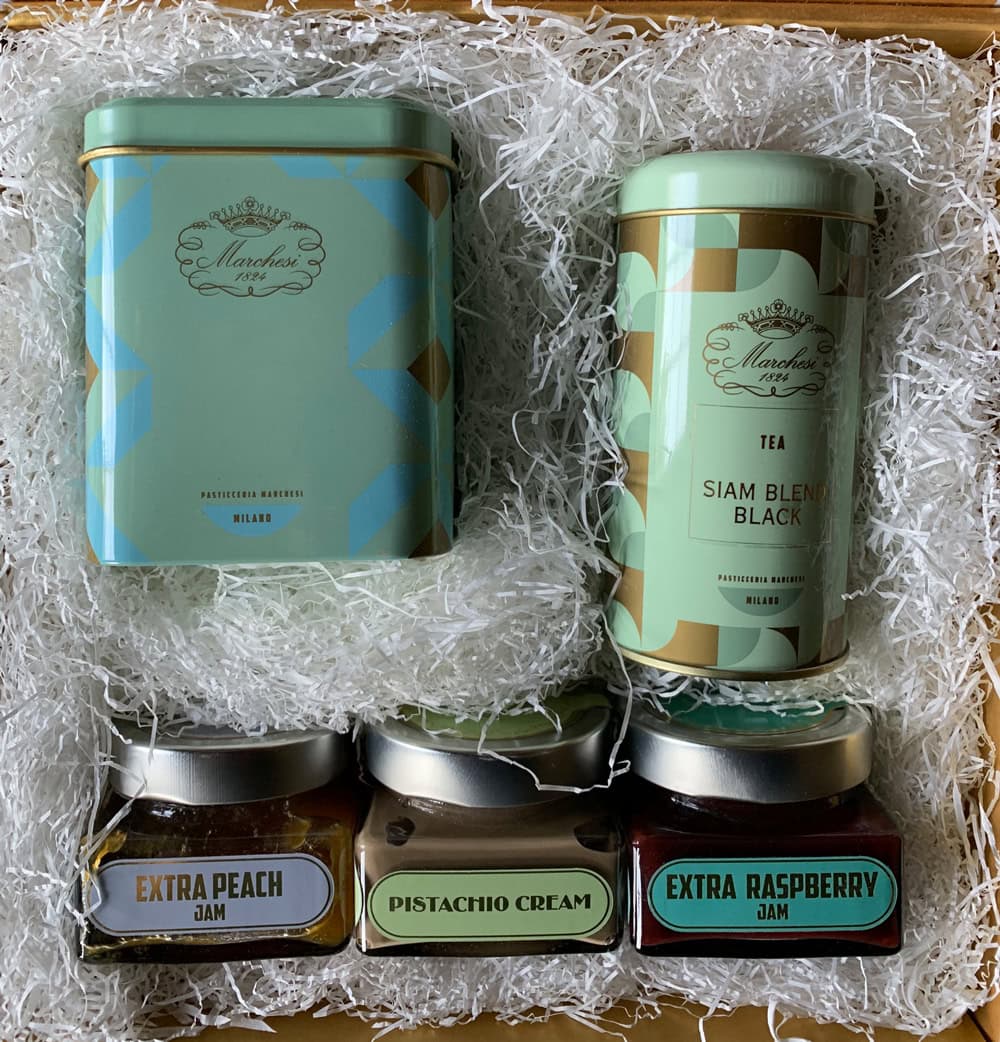 Prada sent a box of black tea and cookies before the season's most remarkable fashion collection by Prada and Raf Simons before the digital show and followed by a live conversation with both designers with questions accepted in advance from the public. The Valentino courier came with a small cake from Cipriani before the live stream from Milano.
The father and the arch model for fashion film is no doubt Gucci with the week-long Guccifest with a seven episodes' Ouverture of Something that Never Ended', a mini-series by Gus Van Sant and Alessandro Michele that anchored a week of shorter films by fifteen young designers chosen for their brazen point of views. This Gucci adventure into the film format is the most extensive and the most elaborate cinema presentation of a collection to date. Setting the new standards for what filmed fashion, Michele used this film format in the same way he would have done in staging a physical show. This mindset made the Guccifest a coherent cinematic presentation of a fashion collection. In the films presented during the week-long Guccifest, high fashion becomes realness in the movie rather than some 'art' clothes on a runway platform.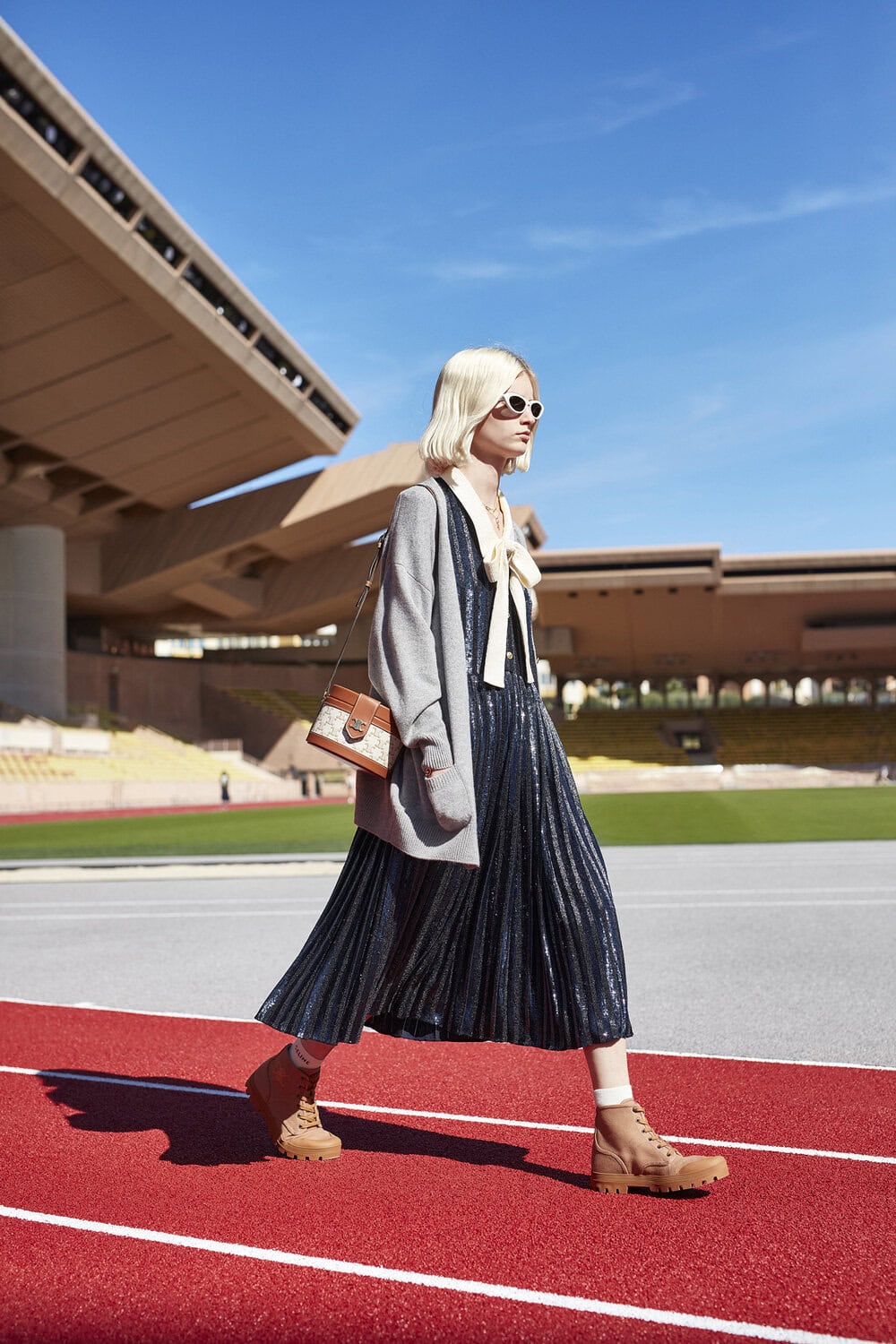 But the traditionalists, mainly the LVMH brands, stuck to the traditional fashion show formats. After presenting the haute couture film and the men's spring collection, Dior staged the annual resort show late in July in Puglia where preparation work had started earlier in the year—later staging the house's ready-to-wear show in a tent at the Tuileries to a small audience during Paris show week. Louis Vuitton did the same – producing the men's shows in Shanghai, then Tokyo and the women at the newly renovated Samaritaine, across the street's headquarters building. Fendi showed a co-ed collection, the last before Kim Jones' women debut in February. The other wayward LMVH brand Celine chose outdoor car race tracks and football stadium in the south of France to stage its men and women collection separately but outside of the official fashion calendar system.
Changes in the fashion system will require the leadership of major key players like the Kering group, whose brands have entirely opted out of the strict show system to show when each of the brands felt ready to do so – thus, most of the group brands showed spring 2021 in December.
Saint Laurent and Bottega Veneta opted for filmed versions of an actual live show. At the same time, Balenciaga took its audience and customers to a specialized video game, and Alexander McQueen showed a moody film shot on the banks of the Thames River. Saint Laurent released a film by Gaspard Noé as a post-show sequence for its substantial summer collection.
The show calendar's shrinking is inevitable and accelerated in 2020 as brands condensed into co-ed presentation what have always been separate men and women shows. The danger here is that not many brands have the aesthetic consistency for co-ed showings to be a real success. The co-ed format favors brands with a healthy designer perspective shared by both the men and women collections like Gucci, Burberry, Bottega Veneta, Balenciaga, and Giorgio Armani.
That said, there are plenty of reasons to keep men and women presentations separate. The men's fashion market has been and is currently in a state of high growth and has its own internal and social media drive far above the level seen for the women's collections. Devotees to men's fashion are much more aligned to different communities. They share both values and aesthetics. Such brands would be wiser to commit to the men's arena as a serious business rather than a secondary afterthought, especially when men are more likely to purchase apparel than just sneakers and small leather goods. Men's fashion will be the next cash cows and will lift revenues in these next few years and save many of these luxury brands as the 'He' economy continues to rise and rise.
The best live showings of the fashion season in the plague year via remote access were by Rick Owens in Venice, Jacquemus in the wheat fields north of Paris, and Valentino Haute Couture inside the Cinecittà film complex in Rome. These shows were the season's stellar because the clothes are exceptional, both as clothes and as the experience of fashion.
One upside of the delay in producing the spring 2021 collection is that designers have more time to think about their collections due to the extra time during the global lockdown. More time to plan collection has resulted in far better, albeit smaller collections from Michael Kors, Stella McCartney, and even Tory Burch. Like good vintage red wine, these collections benefited from deeper thinking, fewer looks, and a more robust vision than in the past.
Choosing a presentation format depends on how to treat the clothes and how to present garments via some poetic vision for global audiences. Clothes become heroic symbols in action; fashion shows become religious like rituals, and audiences become childlike observers of parables.
What is ahead for the coming year is more uncertainty due to the fashion industry's deep exposure from supply chains to corporate marketing.
Despite it all, fashion is run by very conservative corporate leadership prone to sweeping statements than actual substantial changes. Perhaps it was a different era two decades ago when fashion designers could deliver their shows as the apogee of a singular moment; now, this moment is much more challenging to realize and monopolize today in a more crowded cultural space.
For many of us, that travel to see the shows in person over many years and this season's absence left a profound emptiness in our understanding of fashion beyond just the clothes, in our capacity to extrapolate any potential larger meanings hidden in plain sights in these clothes. This little bit of enrichment, like producing vitamin D under the scorching sun, makes the physical shows unique and perhaps irreplaceable in many ways. However, this only means a very few and a selected number of shows that offer that exhilarating experience, the kinds that lingered in mind over the years.
Shows, whatever the chosen formats, must prioritize creativity foremost. It is probably easier to reminisce the euphemism of what certain ultra-creative fashion shows were in the mid-1990s than to conjecture what ingredients are vital for the future of shows now. However, one component is still prime – creativity.
However, there are reasons to be hopeful as a new Fall-Winter season for men and Spring-Summer haute couture has arrived. The return of fashion as a primary focus, especially in the Prada collections by Prada/Simons and the Balenciaga collections by Demna Gvasalia, has offered a way forward with new ideas for inventive clothes at the core.
---