---

Creative Director Tom Hingston suggests that fashion is still finding its feet when it comes to film
The scene so far… (Cue Star Wars-style title crawl)…
Turmoil has engulfed the fashion world. Digital catwalk shows – heralded as the answer to sustainability, Covid restrictions and continued profitability – have been found wanting. Social media engagement figures are significantly down, while conversion rates look just as bad: the luxury market suffering its worst quarter since records began.
Everyone, apparently, is looking for a culprit – and it seems the fashion film is shouldering much of the blame. Too arty. Not arty enough. Not enough focus on clothes. Too much focus on clothes. Too many models walking towards a fixed camera… it's easy to point out the examples that haven't struck the mark. But what's the solution?
It seems that now might be the perfect time to cast the net of inspiration wider and look at examples of filmmaking and digital solutions beyond the sphere of pure fashion. Tom Hingston feels like a good place to start. Through his award-winning creative agency Hingston Studio, he has expanded his repertoire from cutting-edge graphic design work for music artists into a fully-rounded creative direction portfolio that includes promo videos for David Bowie, multimedia event curation for Veuve Clicquot champagne, digital design for Massive Attack and brand films for Rolls Royce.
Asked to identify what he might do differently in terms of producing film and digital content for fashion houses, Hingston adopts a tone of reassuring positivity.
It is a massive opportunity. I've read across various platforms how underwhelming – broadly speaking – the digital manifestation of fashion shows has been in terms of audience traction. But it's so early to pass judgment, I think. Everything happened so quickly, nobody really had time to prepare and think and really work through how best an online film or digital version of a show could be. It hasn't had its incubation period.

– Tom Hingston, Creative Director/Founder | Hingston Studio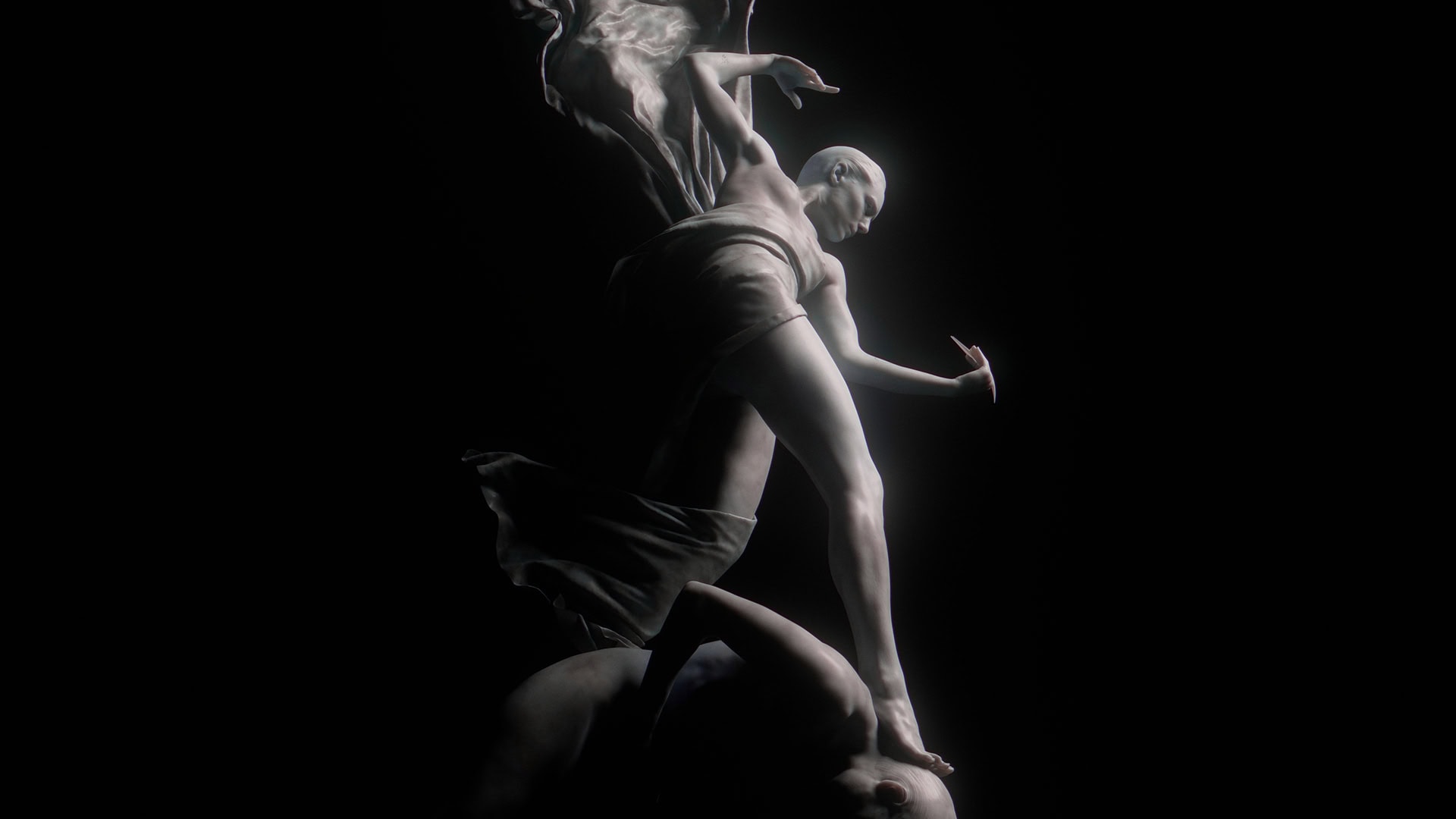 To lay the blame on well-intentioned, hurriedly-compiled digital versions of well-established physical shows is, he feels, unfair. But he does sense that there has been a reticence to fully engage in film – both in terms of budget and also imagination ('Whether that's the brands in a way creating turbulence so they can return to their former model? I don't know,' he adds conspiratorially). What he is convinced of, however, is the unfulfilled potential that moving image offers to fashion.
'The thing is, film is one of the highest forms of art… if it's done properly, and it's planned, and there's intent and narrative behind it,' he says.
But from what I've seen, it just hasn't had that level of investment and commitment of time. They're just films of clothes. And it could be so much more than that. If you think of the great relationship that cinema has to fashion – from Barry Lyndon to Casino to Scarface, the wardrobe in those films… they are so wonderful in the way that they present fashion. And [looking at fashion films], I don't think the same intent has been put behind film "making" in inverted commas.

– Tom Hingston, Creative Director/Founder Hingston Studio
There are exceptions to this rule, of course. 'I think the only person who is coming close to it is Nick Knight,' he says. 'The Valentino show was a really interesting endeavour: a melding of human and digital forms. And also the stuff he's done with Galliano for Margiela – even the way they used sound in that, where you could hear the ripping of the fabric; it's interesting, there's something really visceral there. So those are two examples that really shine. And that's because they've had a different level of input and intent behind them. I think if brands start to really invest in the craft of filmmaking, then you're going to see some really extraordinary things.'
To look at another discipline for inspiration – examine how Vienna's Theater an der Wien reacted to a last-minute cancellation of live performances shortly before presenting its performance of Beethoven's opera Fidelio in honor of the composer's 250th birthday. 'We took the seats out of the theater and put down camera tracks,' says Frank Barkow, of US-German architects Barkow Leibinger, who designed the stage set. Seeing opportunity in adversity, Barkow took the chance to cut footage of the opera from multiple angles, using the expertise of Hollywood cinematographer Henry Braham (Guardians of the Galaxy Vol. 2) to present the opera in a way that a live audience member could never hope to see. Barkow describes the experience as a lesson in how to present live sets… and of the possibility of showing behind-the-scenes and actor-eye-views to the audience.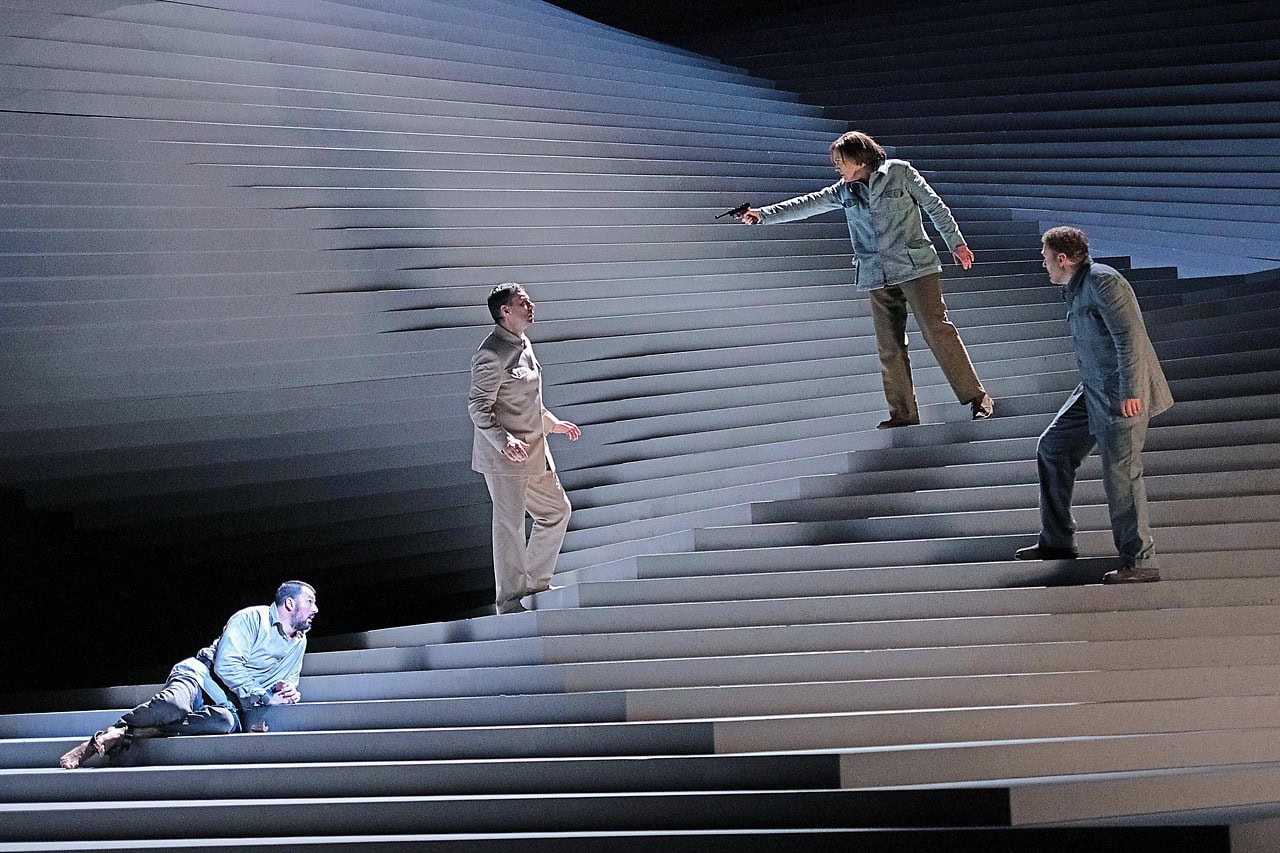 There is a clear crossover here with fashion. Like Hingston, Alex Wilson, Head of Content at award-winning brand experience agency Amplify, picks up on Nick Knight's work for John Galliano's AW20 Artisanal Collection for Maison Margiela. 'The most interesting films are those where the product is the real hero, the lead character,' he explains.
Talking earlier in relation to his work with Hingston, Knight explained his modus operandi to me:
I live and work on the internet, where there are no national barriers, and you see creativity, anarchy, rebelliousness, and a striving to be different right across the world… I think there's always been a healthy disregard for authority plus a desire to be a dandy in my work.

– Nick Knight
I live and work on the internet, where there are no national barriers, and you see creativity, anarchy, rebelliousness, and a striving to be different right across the world… I think there's always been a healthy disregard for authority plus a desire to be a dandy in my work.
But, while Wilson lists plenty of other inspiring examples – including Carl Burgess's digital experiments for Prada, Moncler, Kenzo and Christopher Raeburn via his studio More Soon – he notes that such films, where the product is the hero, can be clearly distinguished from typical fashion campaign films that usually aim to attract and engage through 'an aspirational introduction to the collection, a teaser to create desire and get people excited'. 
Fashion, after all, is performative. It is about role-playing and character-building – this is why we tend to buy into a story, persona, or look before we buy into the clothes.

– Alex Wilson, Head of Content | Amplify
This split between the scene-setting 'mood' film and the unit-shifting 'product' film is worth highlighting. But Wilson notes how, in the current situation, 'fashion brands are also increasingly turning to physical installations, exhibitions and immersive experiences to hero their products', thereby letting them to talk directly to the audience. Think of how, under Christopher Bailey, the fashion runway show was treated as the opening event to an exhibition based around the collection's narrative and inspirations – complete with workshops, films and VR innovations.
'Exactly,' says Hingston. 'It's how you engage with the medium. And as we emerge from this lockdown period, there's a huge opportunity to reconsider and re-evaluate how these things are presented. And using the medium of film as a means to do that is really exciting. If you think about the best music videos – like Chris Cunningham for Bjork – there is such an opportunity to create real moments in culture and time. I just don't think it's happened yet – but it's there for the taking.'
'But it's interesting that everyone is saying, "oh it hasn't really worked", because it's still in its infancy – everything was made during lockdown, during a period that was thrust upon everyone, so it's strange to read so much negative press when it is still in its incubation period.'
A lot of the films are literally films of the clothes with a loose nod to the themes, but there's no real narrative there. When you think about the potential of what it could be – given the budget that has been invested into shows, if you take the scale of that, and invest it back into film – with amazing writers and incredible directors and cinematographers – you will arrive at something quite wonderful and magical. That just hasn't happened yet.

– Tom Hingston, Creative Director/Founder Hingston Studio
---