by Aidel Townsley
Y-3's third installation, Memories of Orange, is introduced by Adidas and Yohji Yamamoto as part of the brand's ongoing 20th Anniversary celebration, building on the theme "20 Years: Re-Coded." Working with photographer Thue Nørgaard and stylist Robbie Spencer, model's Rizal Rama and Wang Xiangguo are featured in a campaign that is an ode to the brand's relationship with the color orange.
Control, tenacity, and a spirit of bravery are evoked by the models of the campaign. By redefining athletic movements, through explosive and intentional positioning, while maintaining a serious and champion-like determinism, there aligns a detail oriented and strength focused aim. A heaviness is alluded to by goth appropriation of athletic fabrics for a hidden culture of alacrity and depth.
Orange, an eye-catching and fresh color, is given nuance and minimalistic integrity in a collection with beige, black, and white compliments, and grainy filters on the images. However, the adventurous spirit of the color is honored by the level of graphic and textural elements which subtly clash perspectives.
This is enhanced by the blue and orange backdrop, the colors hazily combined to evoke a sun at dawn, representing the brand's cyclical blossoming and Y-3's fresh appearance in the world of fashion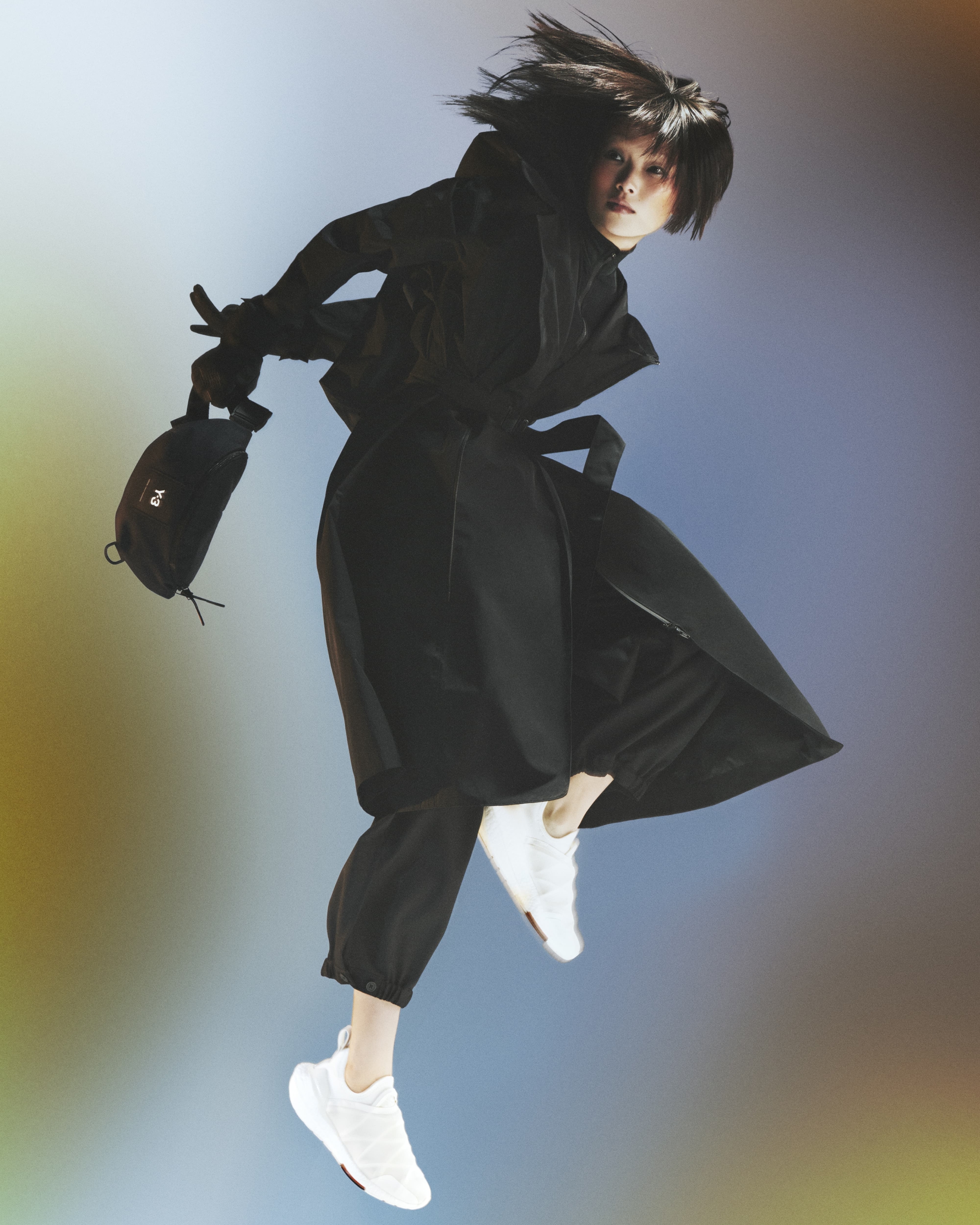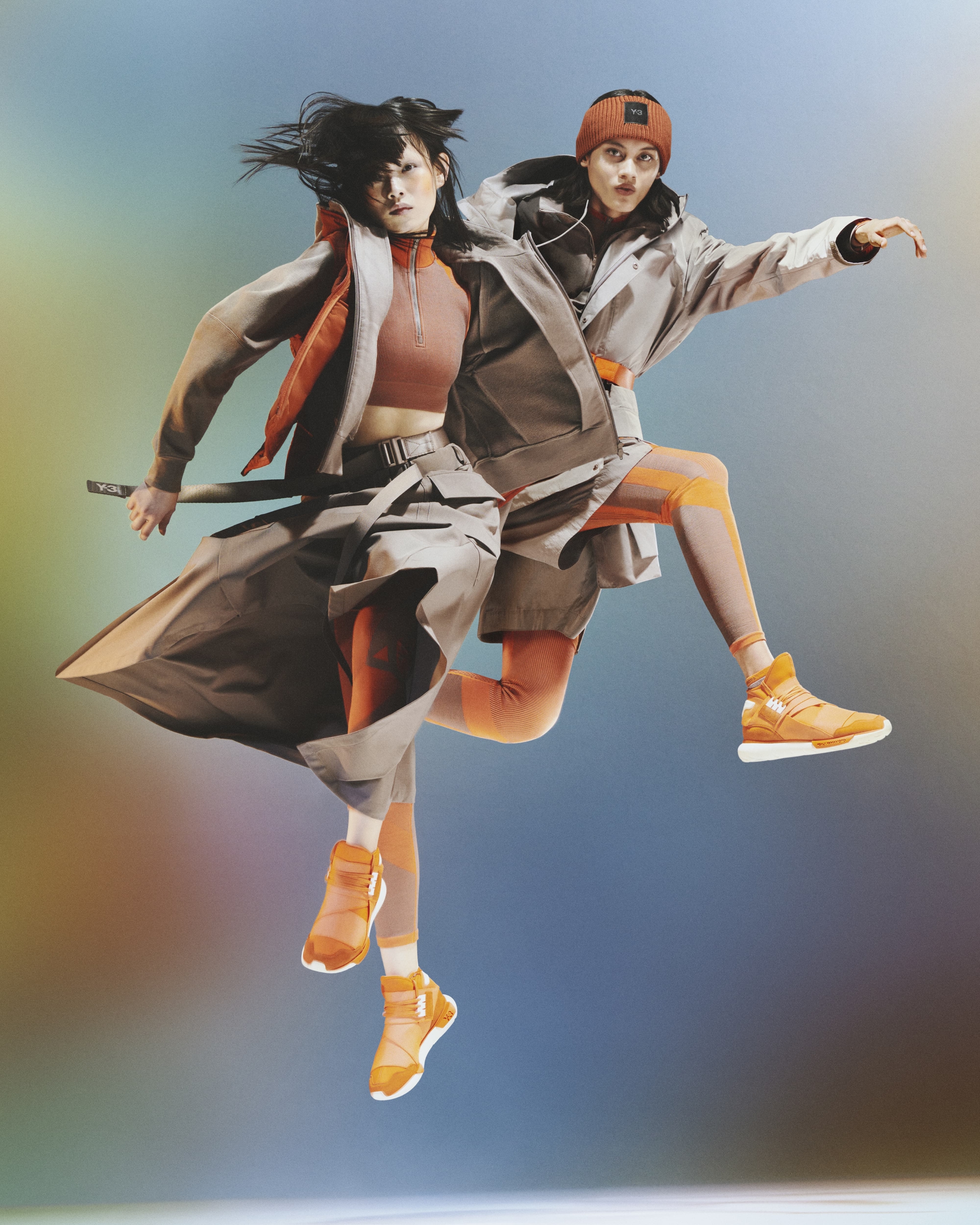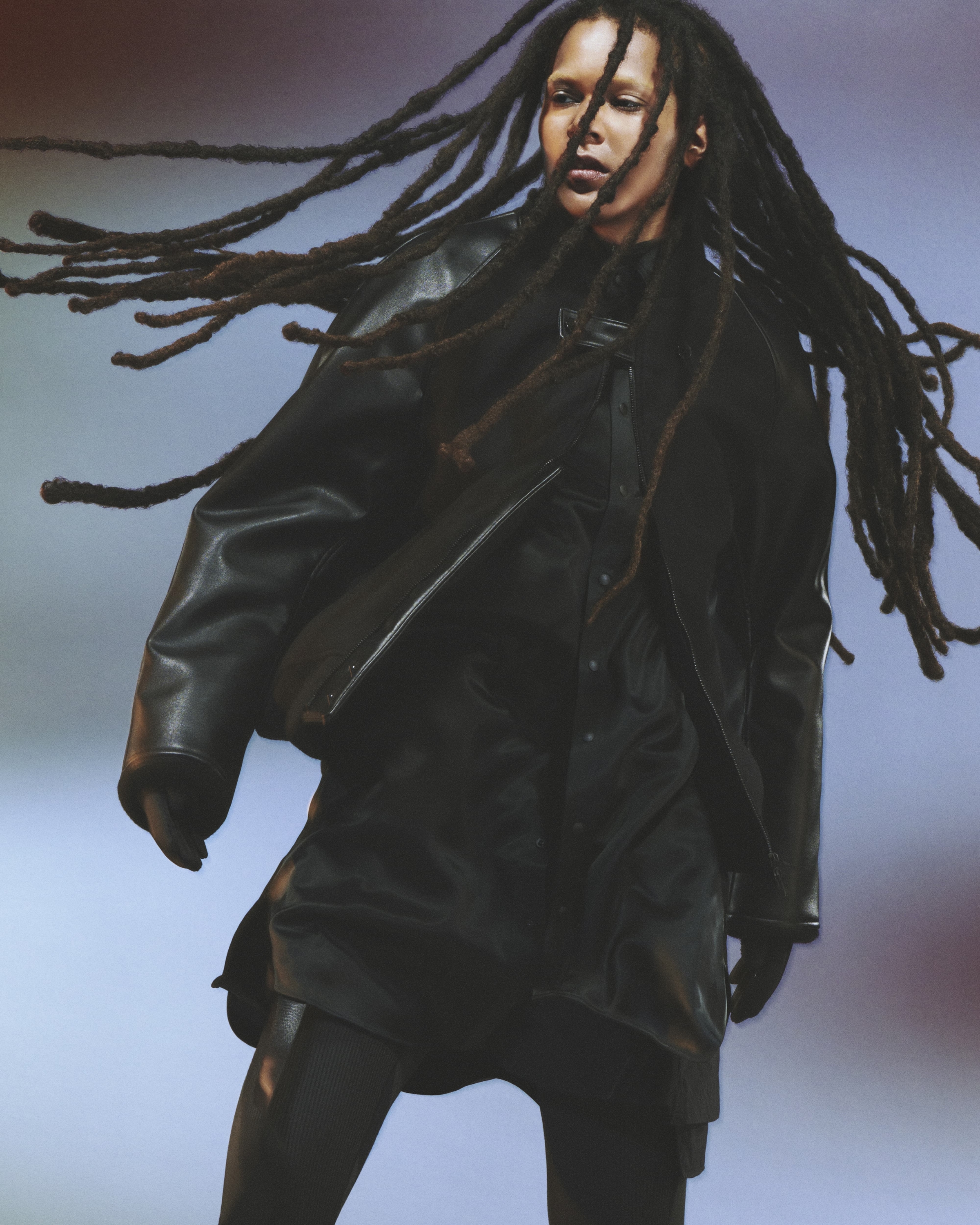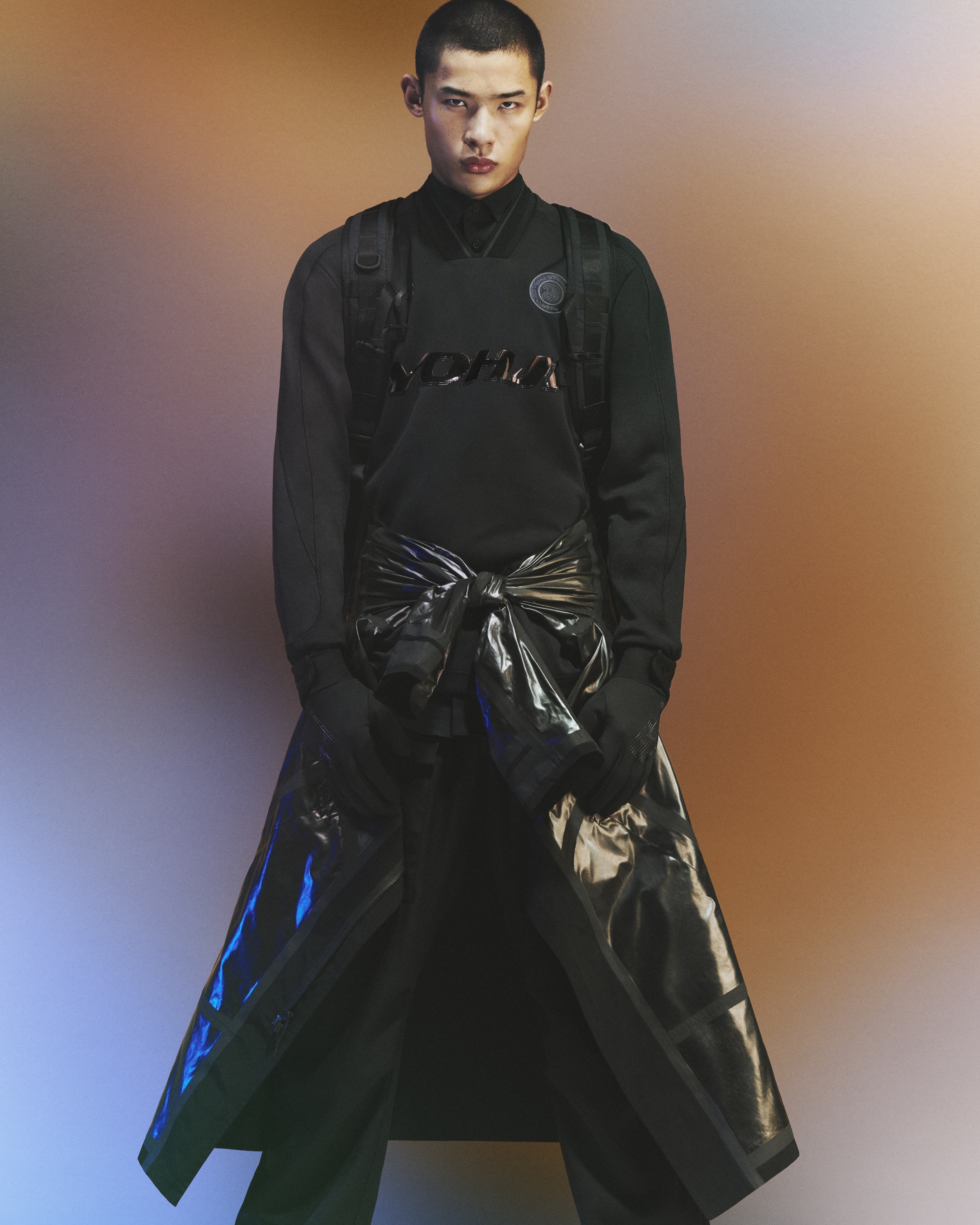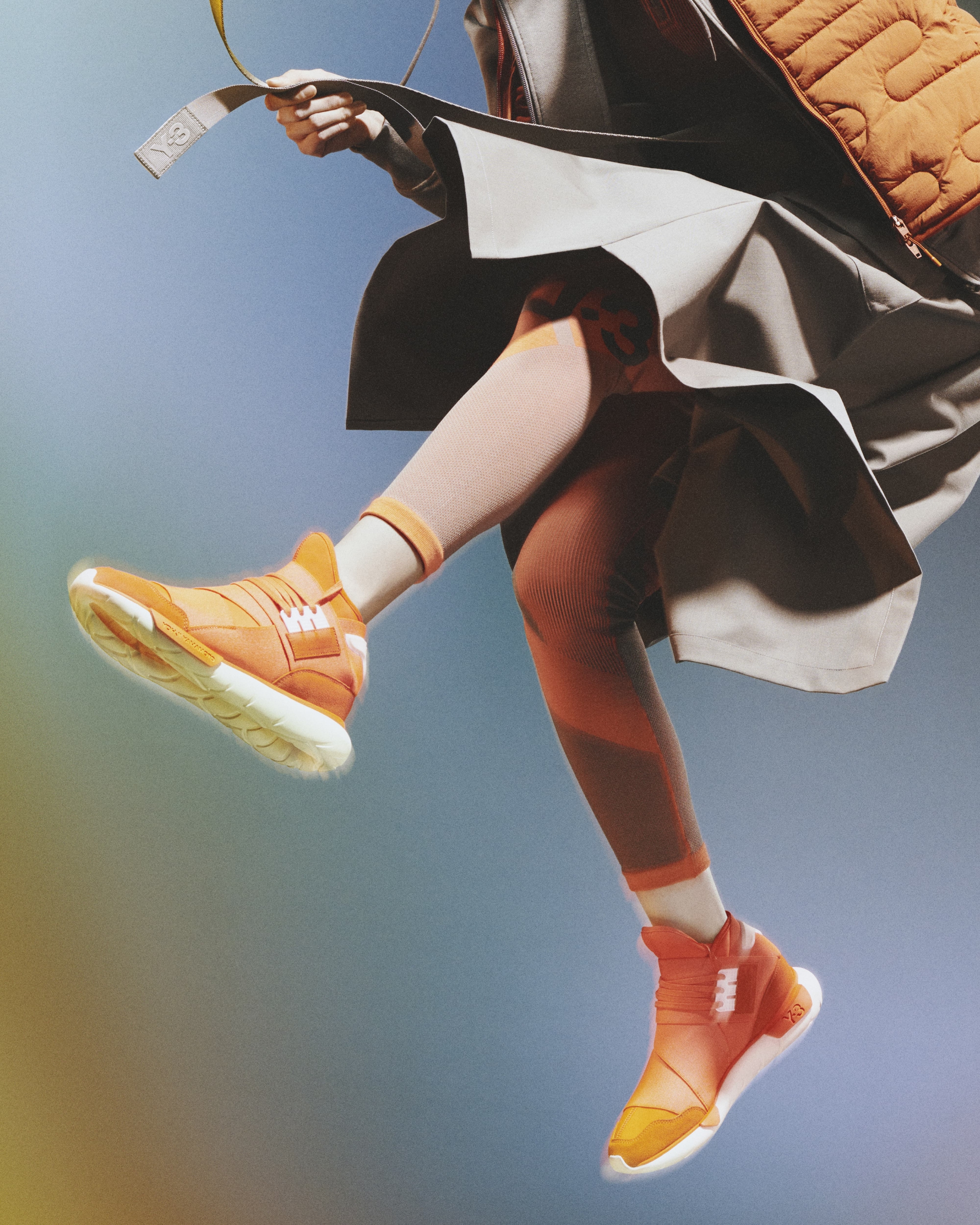 (Designer) Creative Director | Adidas and Yohji Yamamoto
Creative Director | Jamie Reid
Photographer | Thue Nørgaard
Models | Rizal Rama, Wang Xiangguo, Lawal Badmus, Maya Bosman, Xie Chaoyu
Stylist | Robbie Spencer
Kiyoko Odo | Hair Stylist
Anne Sophie Costa | Makeup Artist
Afra Zamara | Set Designer
Mollie Dendle | Casting Director



---