Review of Zara Beauty Summer 2022 Ad Campaign by Chief Creative Officer Fabien Baron of Baron & Baron with Creative Director Christophe Derigon and Photographer Elizaveta Porodina with Makeup Artist Diane Kendal
Zara's new beauty campaign for Summer 2022 takes shape across a gorgeous series of pop-art and surrealist portraits by photographer Elizaveta Porodina.
One of the most impressive of today's young fashion photographers and a star who's only continuing to rise, Porodina has been in high demand thanks to her striking signature style of vibrantly saturated colors and artful understanding of light, shadow, and depth – and her skills are fully and fittingly on display in this campaign.
Working to emphasize the season's trends of chromatic and dramatic eye color, Porodina captures her subjects in richly colorful compositions against kaleidoscopic backdrops that combine abstract geometry with lush elements of the natural world, like flowers and butterflies. While it may not be the best way to see what these makeup looks would actually look like in real life, it's a powerful and tantalizing way to communicate their colorful and dramatic spirit.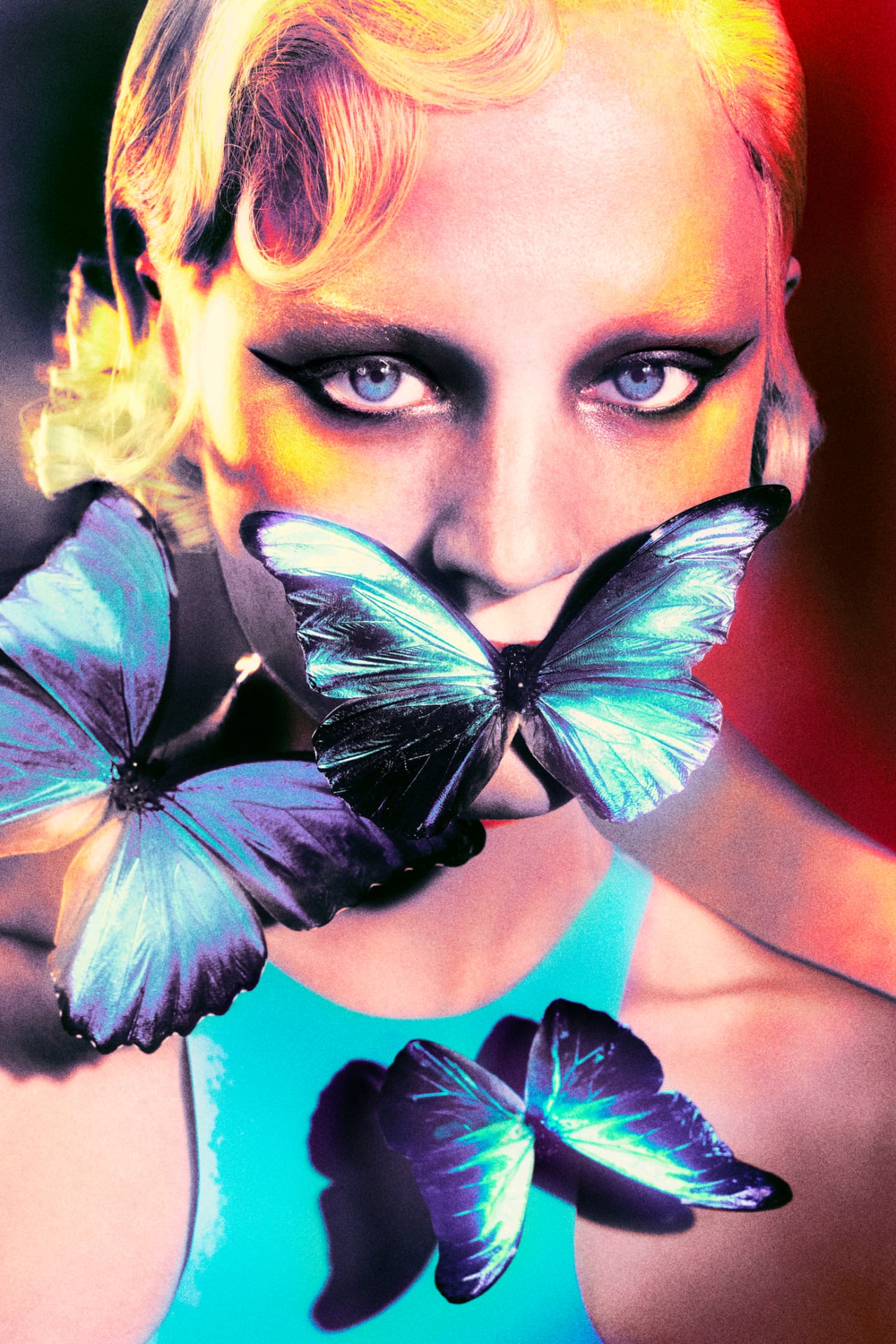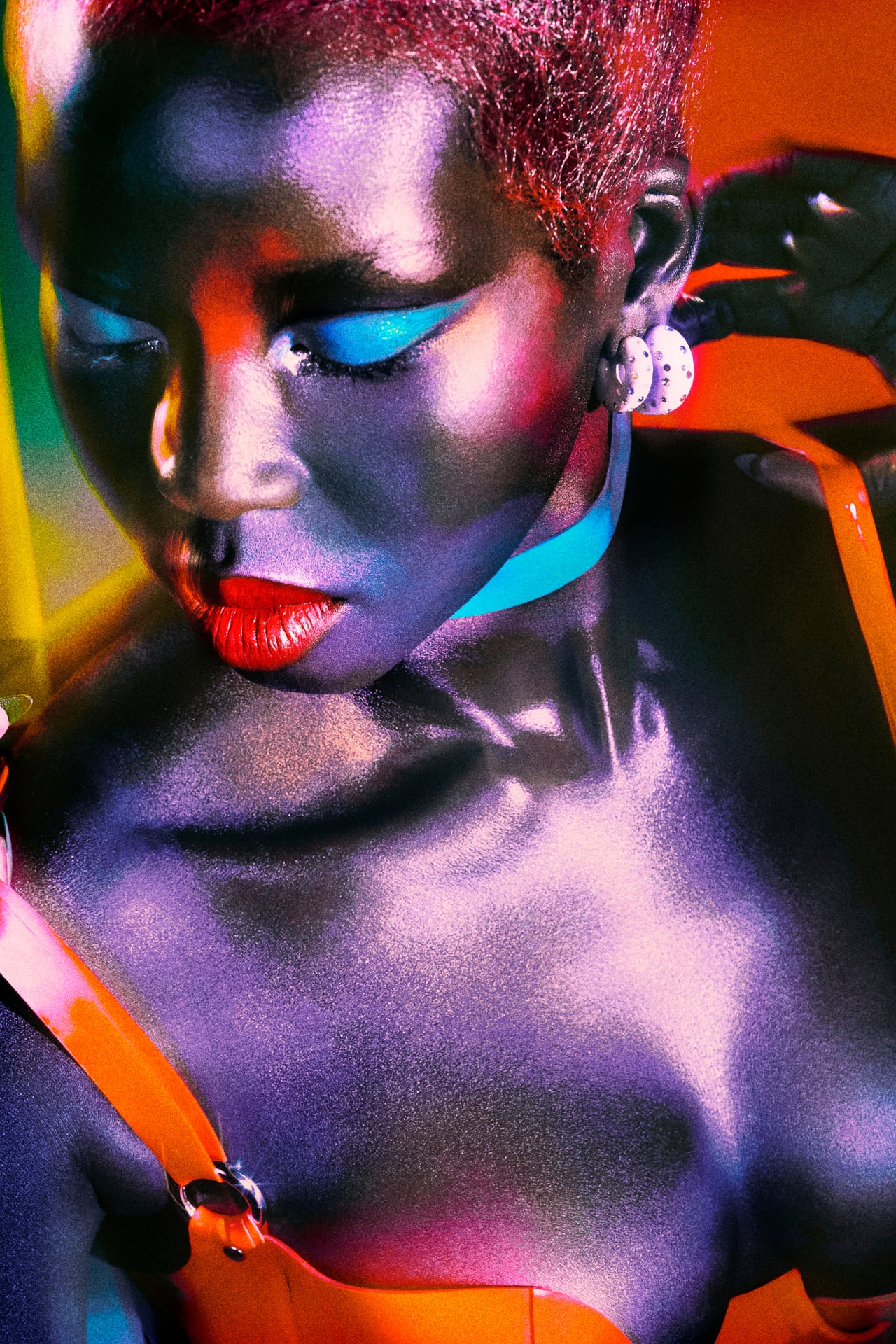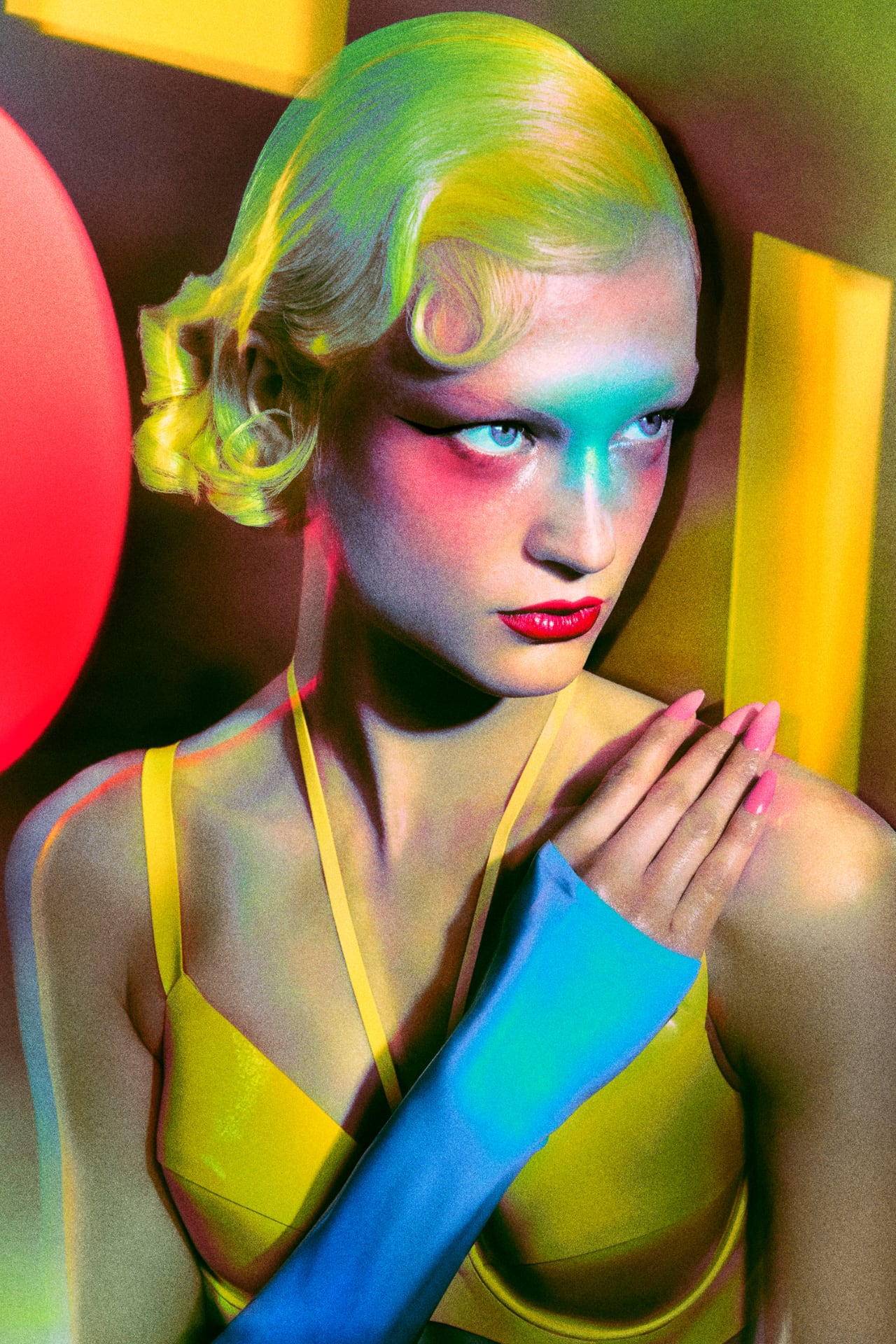 Chief Creative Officer | Fabien Baron
Creative Director | Christophe Derigon
Art Director | Tatiana Fuchs
Photographer | Elizaveta Porodina
Agency | Baron & Baron
Models | Ajok Madel & Michelle Laff
Stylist | Vittoria Cerciello
Makeup | Diane Kendal
Manicurist | Eri Narita
Set Designer | Felix Gesnouin

---