Review of Zara 'Into the Night' 2022 Ad Campaign by Photographer David Sims with model Kate Moss
Kate Moss brings iconic supermodel energy to a new campaign for Zara. Titled "Into the Night," the nocturnally stylish campaign was photographed by David Sims.
Sims channels the model's legendary narrative as an it-girl model and muse at the heart of fashion with a series of images that conveys the dynamic energy and excitement of a black-tie New York City evening. Shot in both black and white and color, the images draw further visual cohesion and strength through the consistent styling that dresses Moss in elegant evening wear in a palette of black, white, and silver.
Moss is of course a living legend of fashion, and the model's presence here forms another strong chapter in Zara's ongoing push to put its marketing communication on the same level as major luxury players.
Also recently brought into the Zara fold, Sims' presence in today's fashion scene is just as, if not more, powerful as Moss' (even if not as well known in the sense of powerful popularity), with the photographer's work shaping the images of brands like Prada, Loewe, and especially Saint Laurent.
Slickly stylish with a recognizable and aspirational narrative of high fashion nightlife, the campaign's smartly composed creative team and talent is sure to turn heads.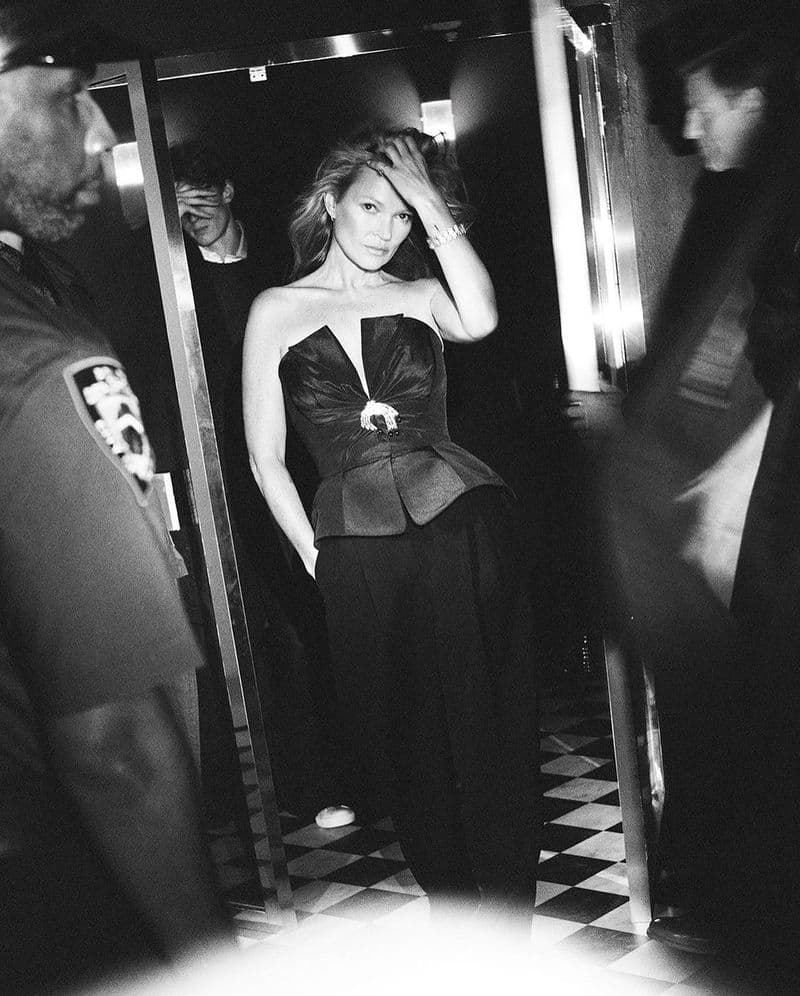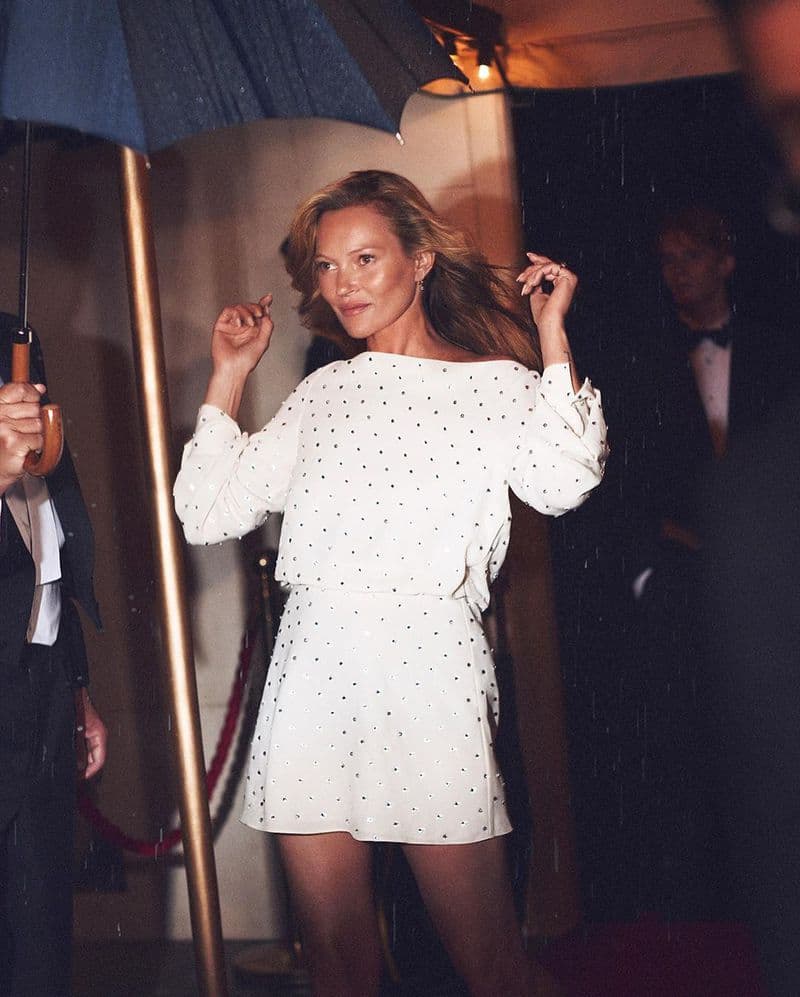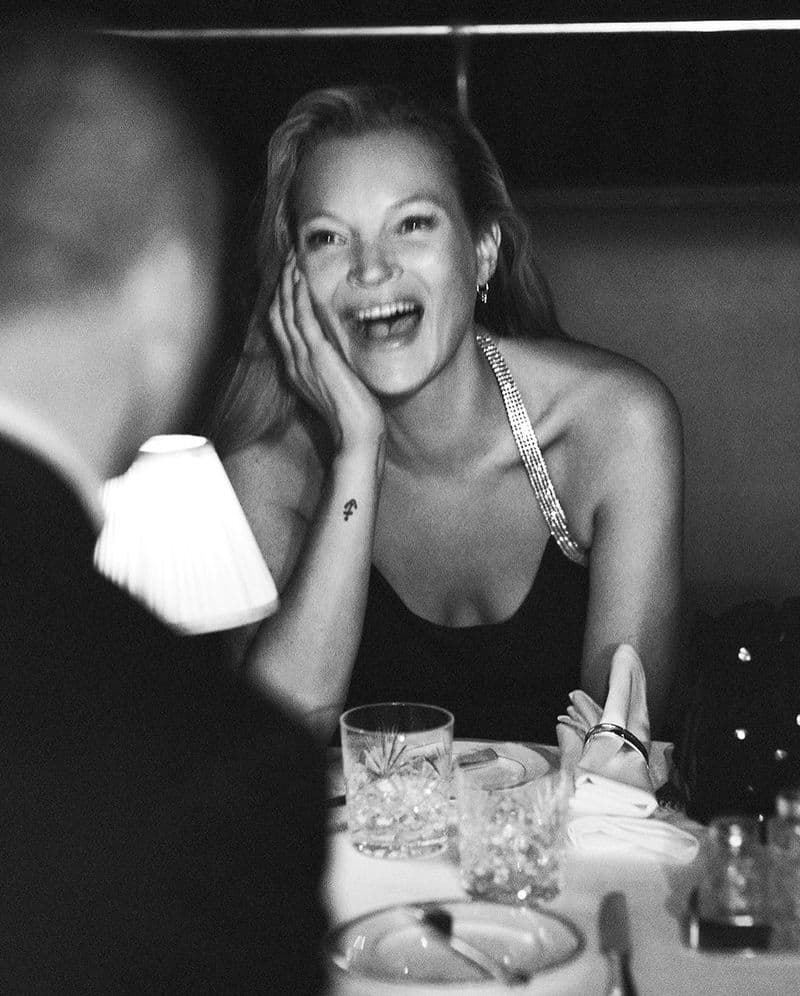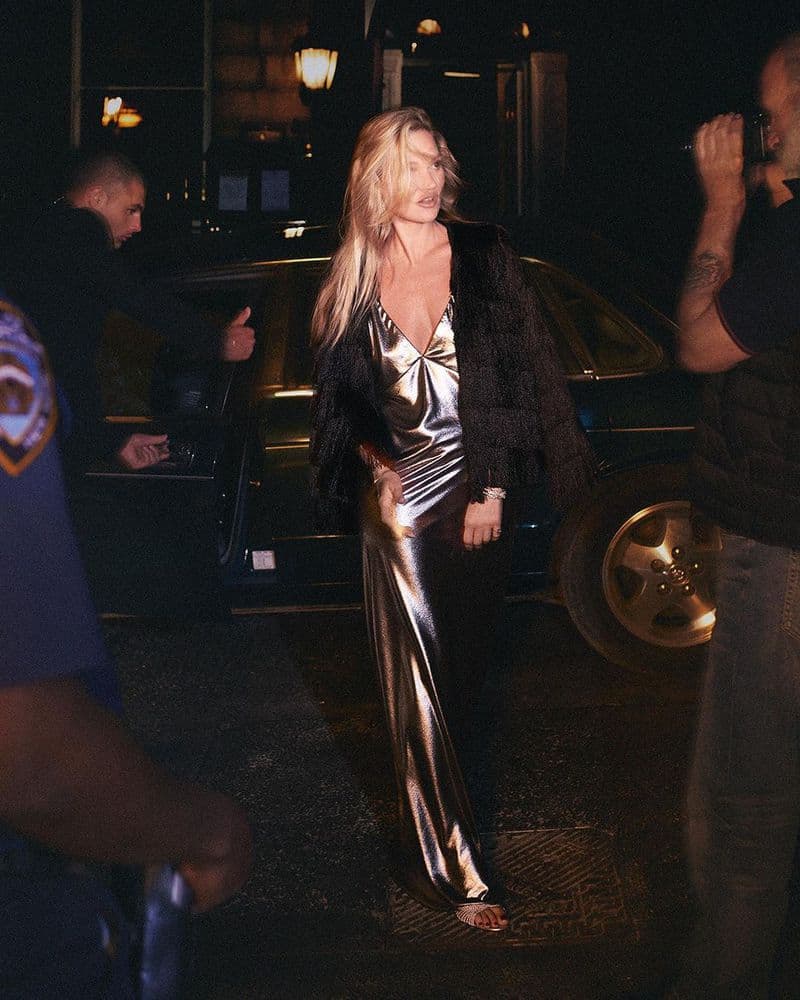 Photographer | David Sims
Model | Kate Moss
Stylist | Emmanuelle Alt

---