---
Zara has released an ad campaign for their women's Spring 2020 Collection with a short film by Fabien Baron and photography by Steven Meisel. Baron also served as the Chief Creative Director on the ad campaign for both the Women's and Men's Spring 2020 Collections, with the Men's campaign featuring photography by Craig McDean. These works combined with the Zara Kid's Spring 2020 ad campaign, which also saw Baron at the helm with photos by Josh Olins, create a total package that feels like a trilogy of sorts, each with their own story arcs and unique visceral perspectives. There is an epic quality to the release which feels like a breath of fresh air, providing layers of visual escapism that function as acutely heightened antidotes to the news headlines, which seem to be dominated by dire circumstances and foreboding.
Baron spoke with The Impression about the development of the new Zara ad campaigns, elaborating on the creative process as follows:
When we created these campaigns it was pre-Covid 19. I guess our minds were already set with something that felt more personal and intimate. Instead of models presenting the clothes, we strongly aimed for their personalities. We wanted a more heartfelt and creative approach to the campaigns, real performances about human nature, rather than a typical fashion film.

– Fabien Baron
'Intimate' is an apt description for the Zara Women's Spring 2020 campaign photography by Steven Meisel; the group photos display the kind of casual physical closeness that was taken for granted prior to the pandemic, and now seems touching and almost nostalgic, like a thirst trap for a public who has already grown weary of social distancing. The photography is tantalizingly textural and languid, although it is the short film that is the true heart of the campaign. Unfolding in slow motion to sounds of ethereal feedback, a la the "shoe-gaze" music from '90s bands such as Slowdive and My Bloody Valentine, distortion and glide guitar carry the viewer through a dreamy dance party filmed in black and white, interspersed with sleepy shots of luxuriant colour. Personality is communicated through the body language, and Mona Tougaard is a stand out here, gracefully lost and abandoning herself to the movement and the music. The colour story is also particularly strong, with warm and cool neutrals supplemented by tints of fleshy rouge, cream, desaturated blues and glinting metallics that simultaneously modernize and elevate the thrift/grunge aesthetic. The film crystallizes an intangible essence that goes beyond simple retro reappropriation; rather it channels the neo-psychedelic sub-culture of the '90s (which was itself a cultural reinvigoration of the late '60s/early '70s "hippie" movement) and folds in layers of diversity and refinement that land it squarely in the proverbial "now".
Baron & Baron have brought many moving pieces together and merged them into a cohesive whole that functions as much more than the sum of its parts. And in these challenging times more than ever, it is inspiring to see leaders in the field of fashion marketing doing what they do best; creating a fantasy world that we can escape to, which has a magical life of its own…living and breathing and reflecting back to us a beautiful and elevated version of individual and collective realities.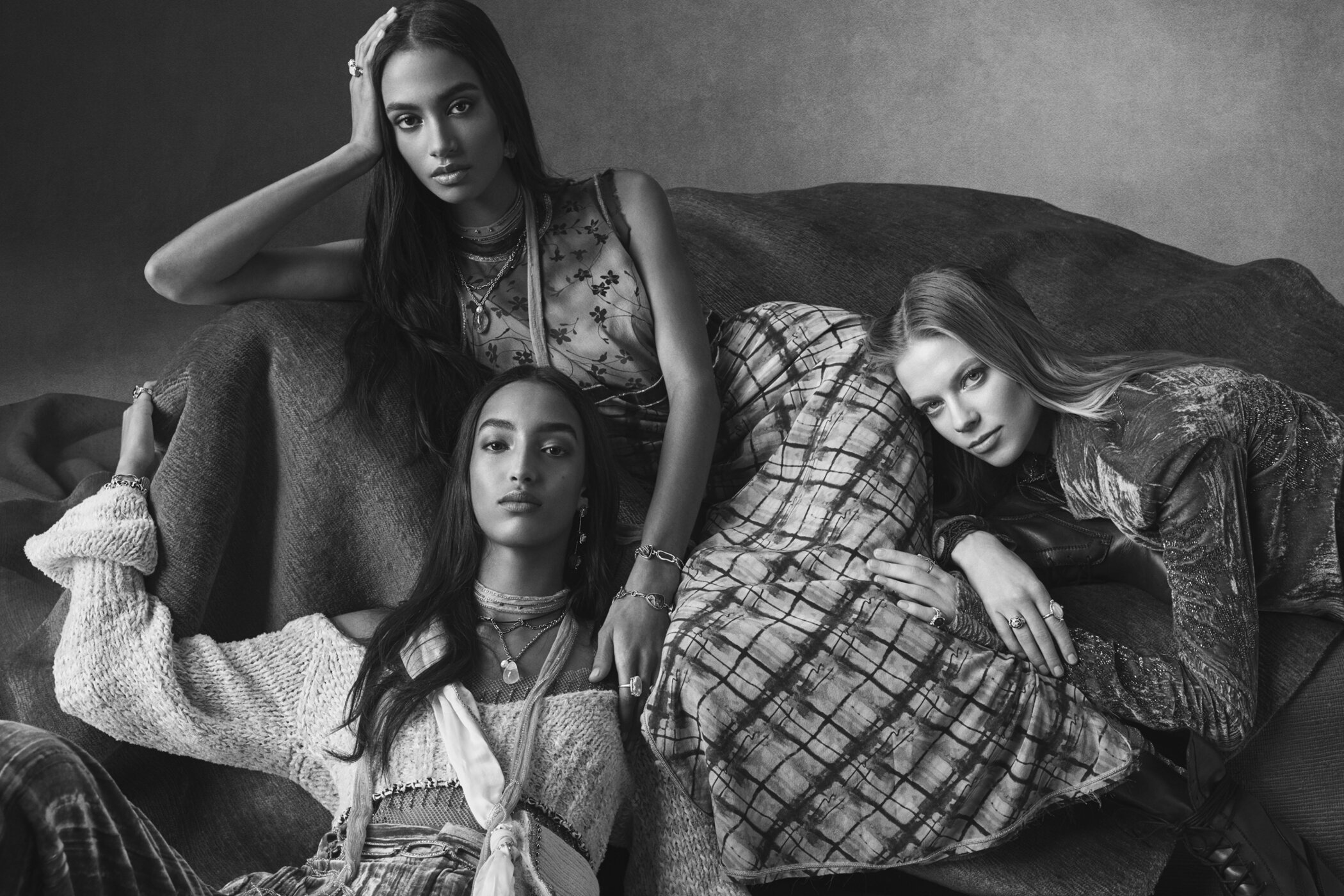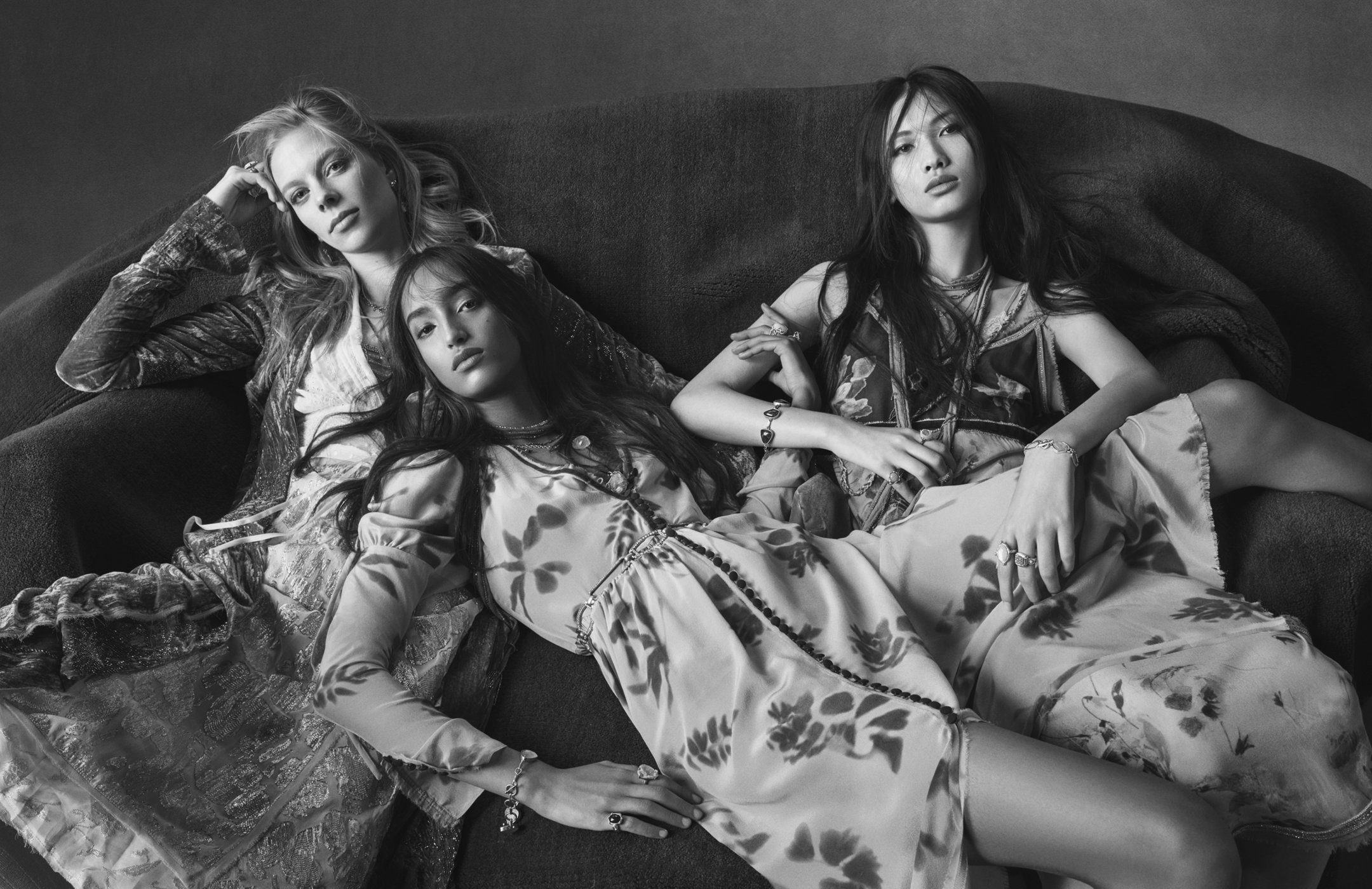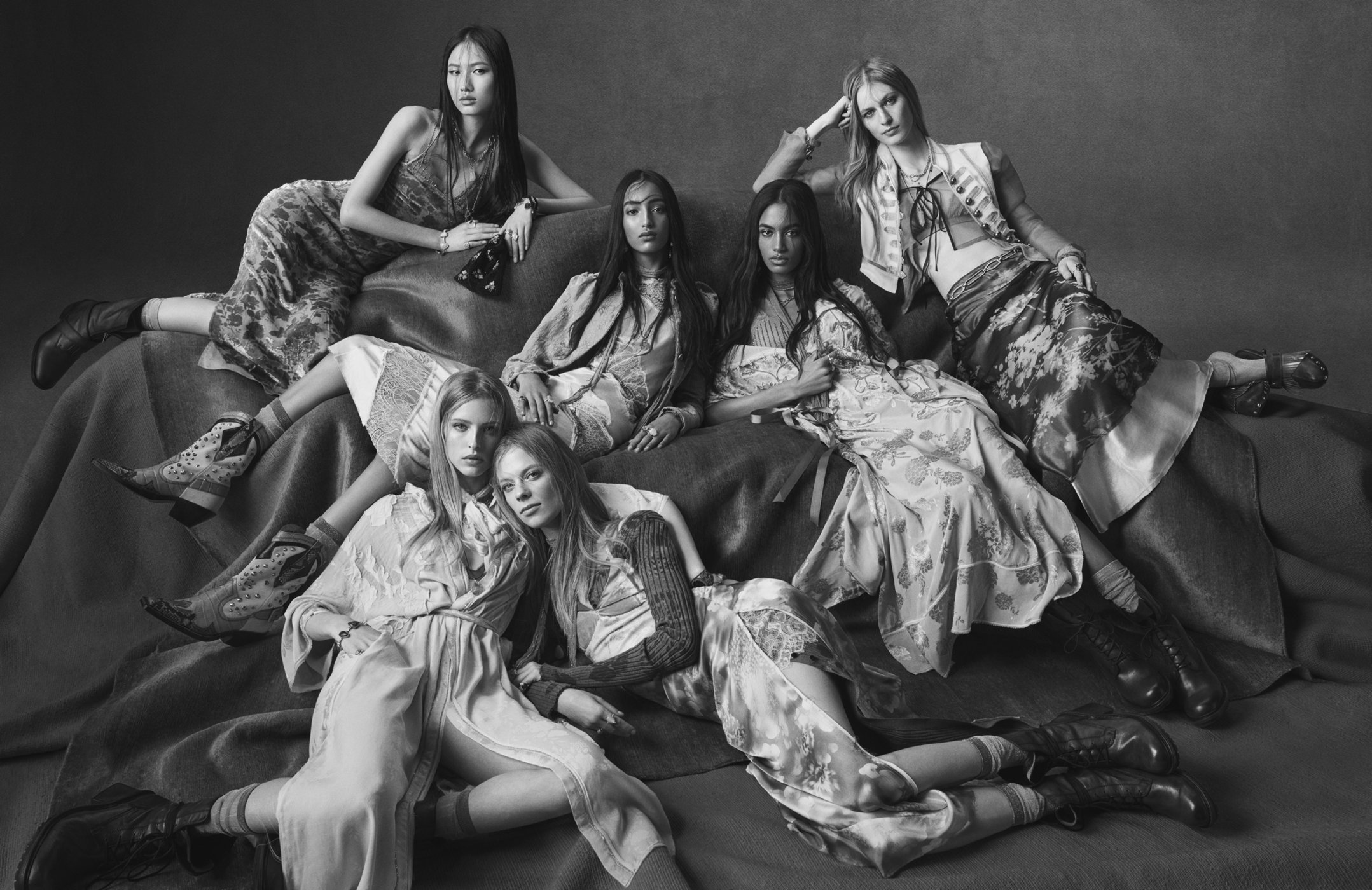 Agency | Baron & Baron
Chief Creative Director | Fabien Baron
Creative Director | Christophe Derigon
Film Director | Fabien Baron
Director of Photography | Andre Chemetoff
Executive Producer | Mina Viehl
Production | Seeker Productions / ProdN
Photographer | Steven Meisel
Models | Abby Champion, Julia Nobis, Ning Jinyi, Lexi Boling, Mona Tougaard, & Sacha Quenby
Stylist | Karl Templer
Hair | Guido Palau
Makeup | Pat McGrath
Casting Director | Ashley Brokaw
Set Designer | Mary Howard
EP of Post | Jacques del Conte
Editor | Will Town
---