Zegna announced the opening of its new boutique on 216 Worth Avenue, one of Palm Beach's most renowned luxury-retail destinations.
The single-floor store epitomizes the resetting of Zegna's new identity under the artistic direction of Alessandro Sartori and his creative team, this identity follows a clear agenda in which practicality, tradition and craftsmanship meet to create a modern, yet pragmatic wardrobe. Customers can now discover Zegna's iconic Triple Stitch™ Sneakers, a global success for the Maison, signature Luxury Leisurewear and more in an oceanside environment with a stylish resort focus.
The store's interior design employs a neutral color palette, recalling the mood of a holiday resort. The floor is decorated with a light terrazzo ceramic effect, while walnut is used for the furnishings in contrast with light finishes on the walls and perimeter structures. The boutique's architecture is complemented by soft and clear tones, highlighting the different shades of the Zegna wardrobe. Near the footwear area, there are a set of MG501 Cuba Chairs by Carl Hansen & Søn, emphasizing the relaxed and informal atmosphere.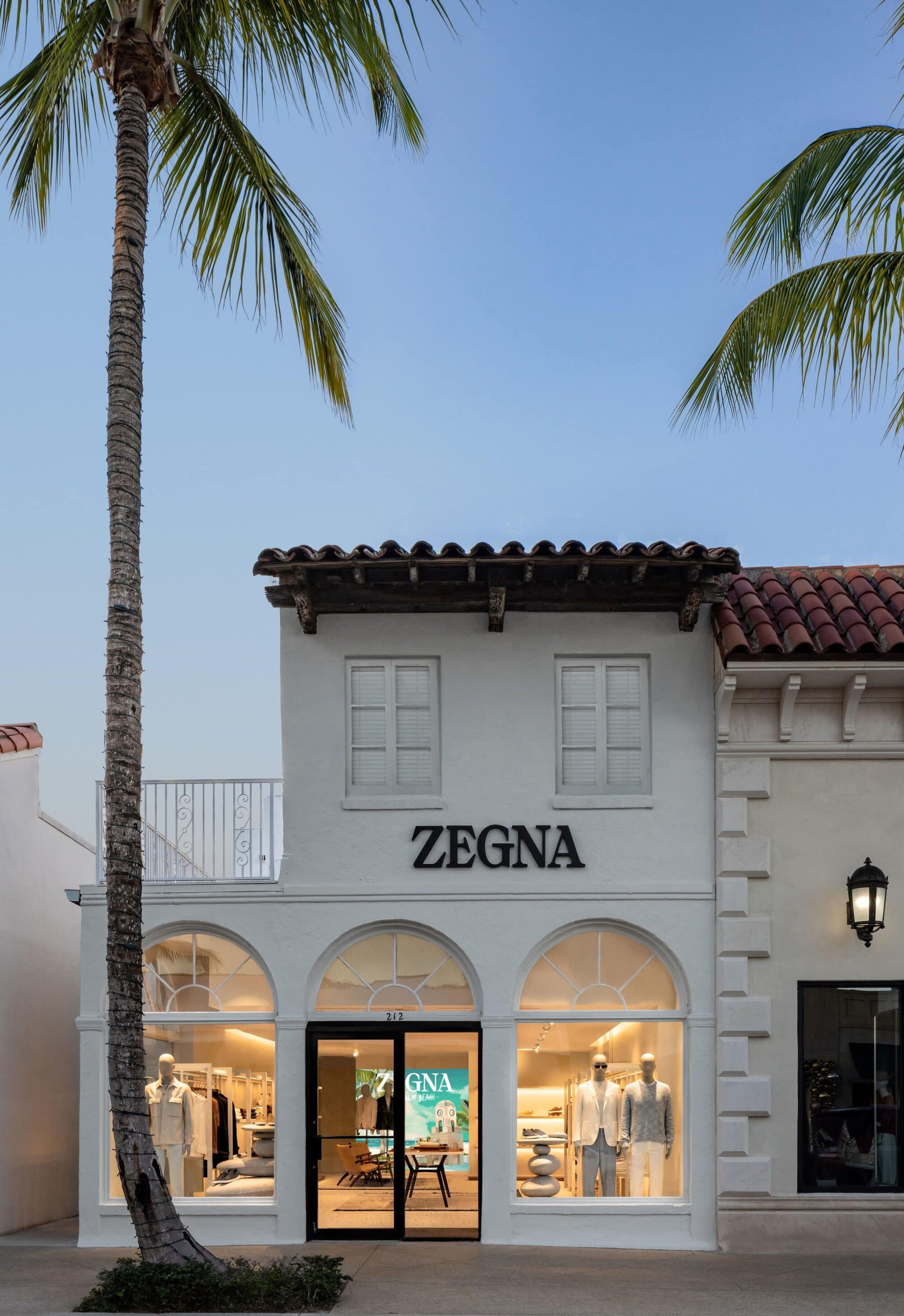 Zegna is proud to extend its legacy of philanthropy to the community by pledging to support the Preservation Foundation of Palm Beach and the Restoring The Gold Coast Program. Over the next 5 years, the contribution will go towards restoring and refurbishing the community park with efforts in tree planting, building educational facilities, and establishing outdoor areas that will house interactive workshops and new programs focused on dune restoration and plant propagation. 
Zegna is excited to engage with Palm Beach by fostering a welcoming environment and sense of community at its new beachside location.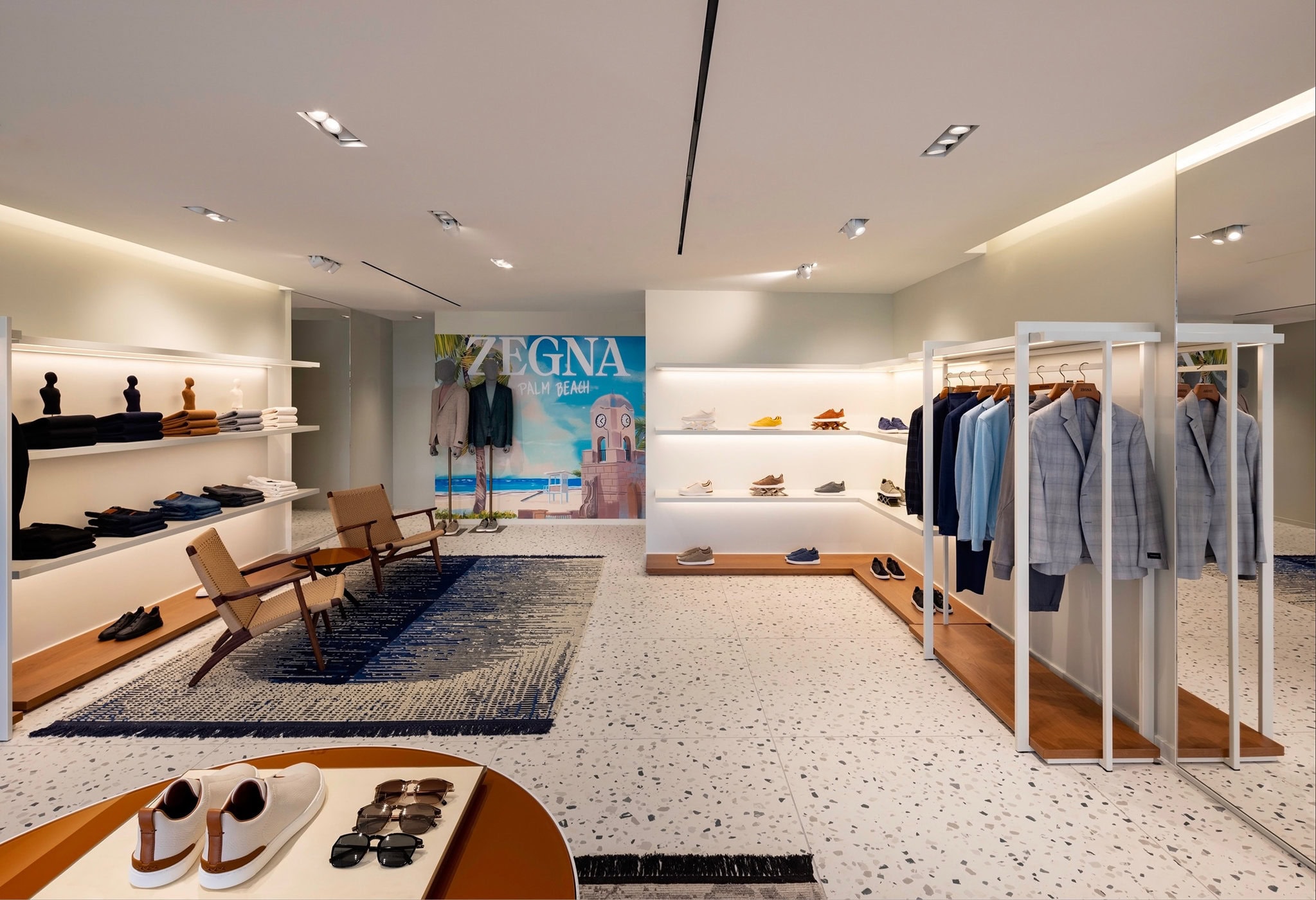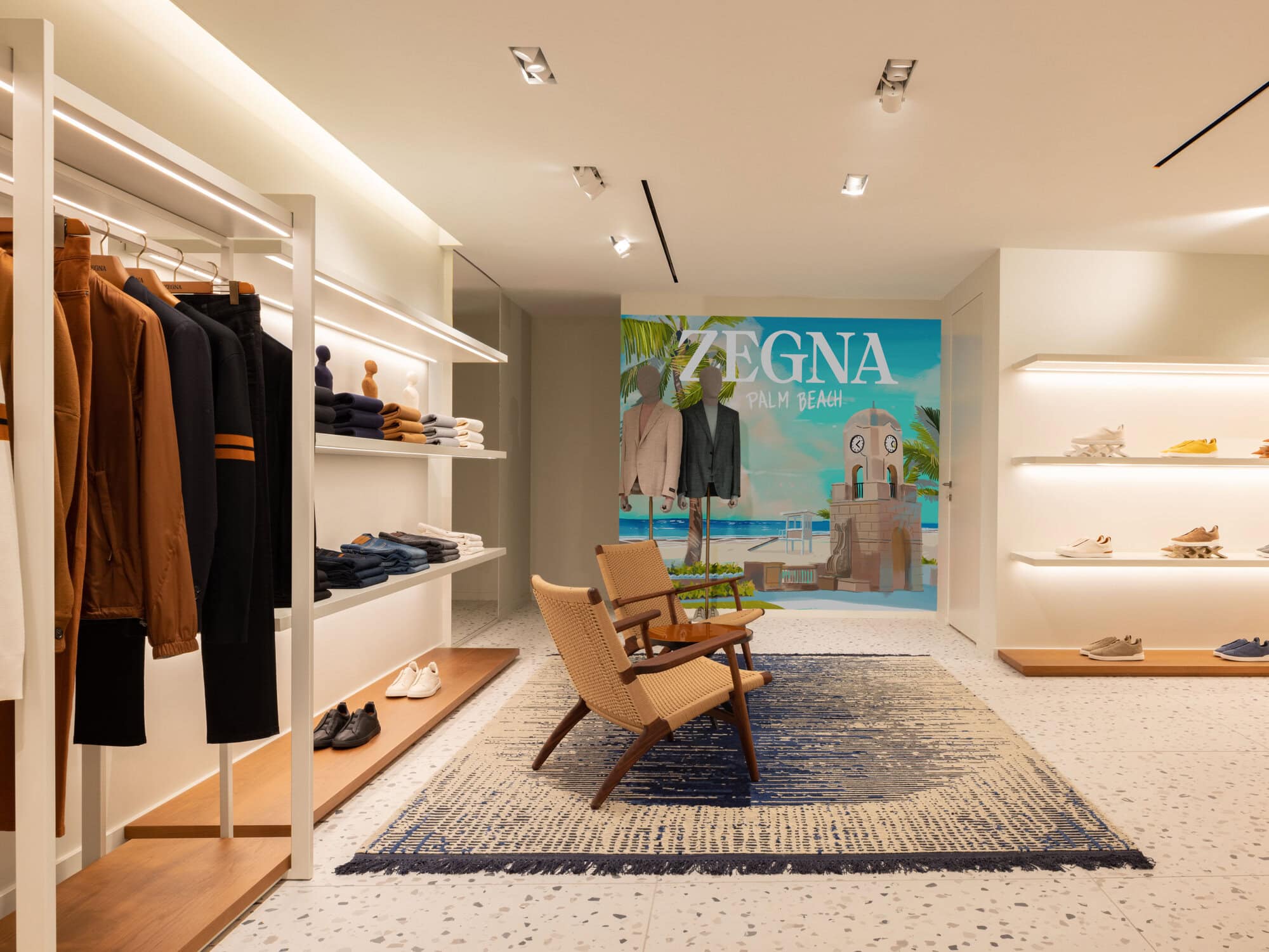 Location
Zegna
212 Worth Avenue
Palm Beach, FL 33480
---