Zimmermann continues the expansion of its retail footprint in China with the opening of their first store in Shenzhen.
The Shenzhen space marks the brand's second store in China and is preceded by recent openings in Barcelona, Hawaii and the Miami Design District.
The Zimmermann Shenzhen store is 273 square metres and was designed by Studio McQualter.
The Shenzhen store offered an opportunity to create a new and unique destination for shoppers. The design approach is contextually considered, whilst ensuring the essence of Zimmermann remains at the heart of the space.
A sense of harmony and relaxed flow were a priority from the outset of the project. This tranquillity was realised through opulent retail areas, along with wardrobe niches to create a compelling and seamless shopping experience. This relaxed feel is further emphasised by the lighting; capped by high gloss, decorative ceilings and mirrored highlights, the store features custom perforated sconces, parchment shades, brass wall and pendant lighting, coupled with a vintage Andree Putman Lune lamp and a striking round metal chandelier (housed within the lounge area).
The elegant glow of the interior and lighting is matched by the décor, comprised of an eclectic mix of contemporary and mid-century furnishings. Featuring floors of coloured terrazzo and a bespoke Kilim rug, the store showcases pieces from such storied names as Saarinen, Guillerme & Chambron and Castiglioni, as well as 1950's curved green sofas from Marco Zanuso, a vintage wooden and marble trestle table, and a four panel Chinese lacquered scenery screen from the 1940's.
The series of niche retail areas opens into the curved and luxurious lounge space with its own distinct ceiling of rendered beams. Six private fitting rooms line the walls, outfitted with individual furniture and lighting, and rich curtaining by Alhambra Candela and Cassandra Harper.
In keeping with all Zimmermann stores, original artwork is an integral design element. Paintings like Emily Ferretti's Falling Tree, John M White's Birds on Wires, or Ryan Rivadeneyra's Conversations of Floating Shapes are juxtaposed by contemporary pieces – like the custom Nori ceramic vase.
It seems like only yesterday we opened our Shanghai store, so it's quite surreal that we're now opening our Shenzhen location. We have taken a considered approach to designing the store; rendered walls, the customised wooden entrance doors, gold lettering, illuminated signage and a pair of vintage outdoor brass lanterns with perforated sides are some of my favourite touches to the space.

– Creative Director and Co-Founder, Nicky Zimmermann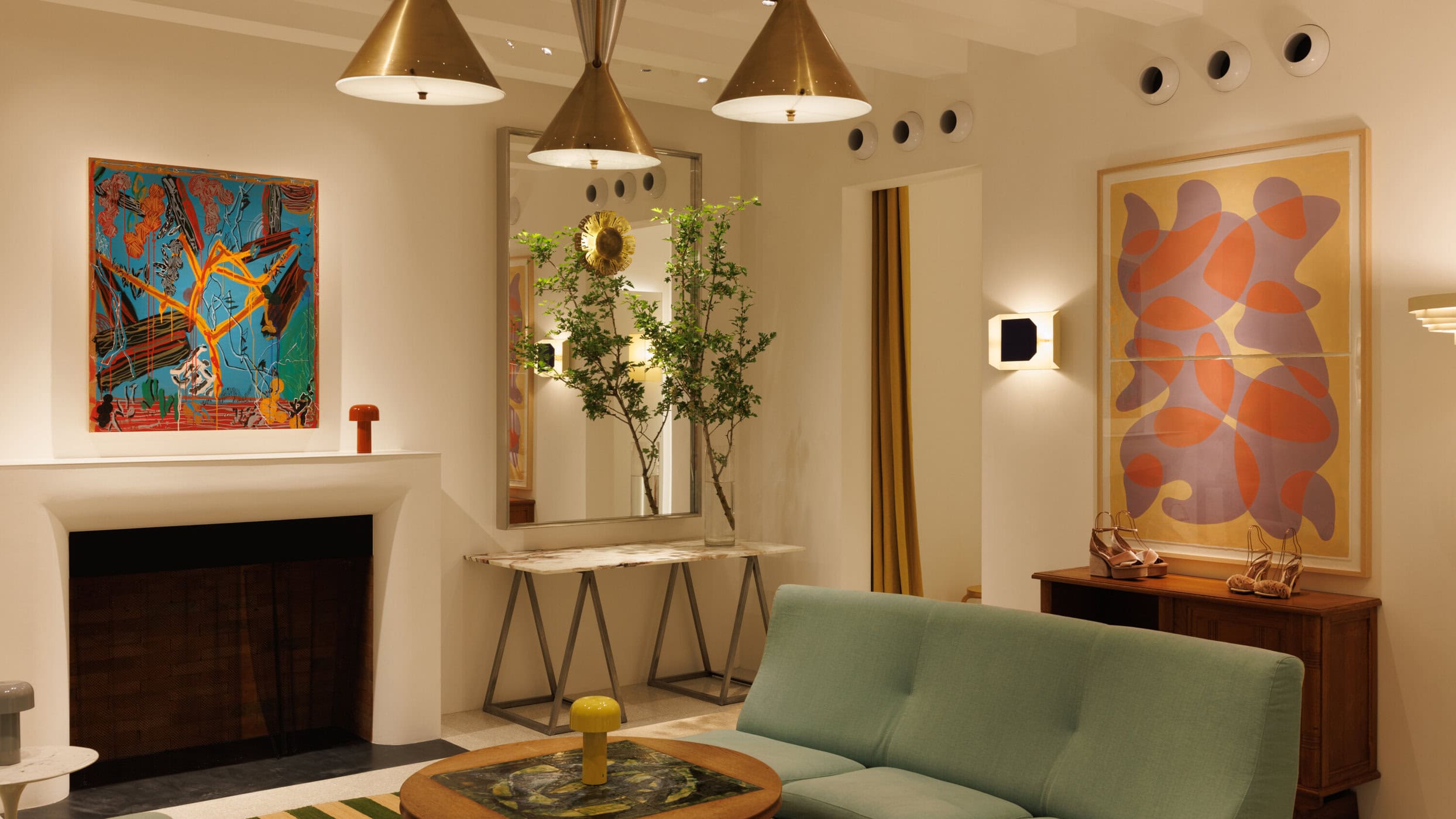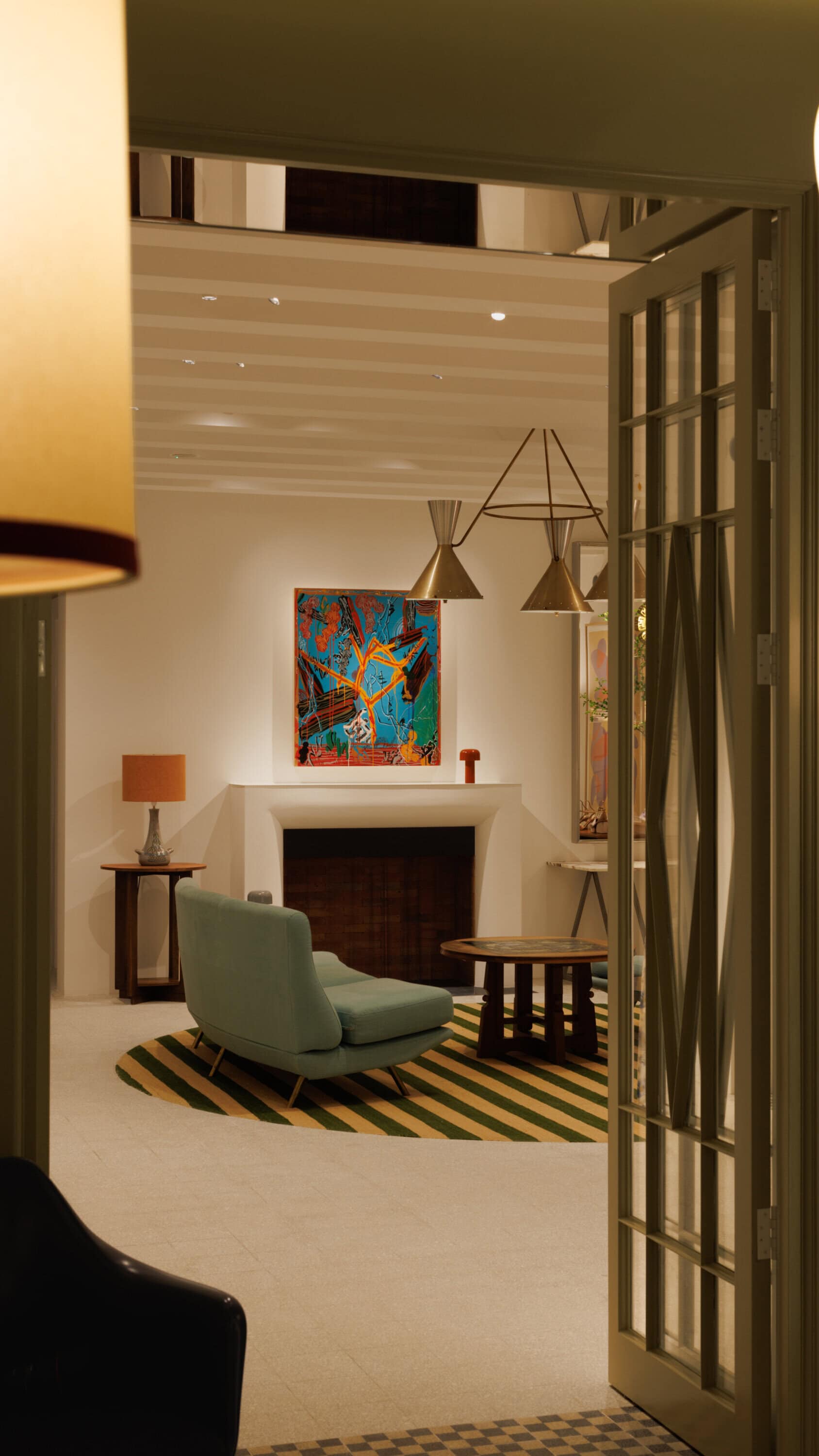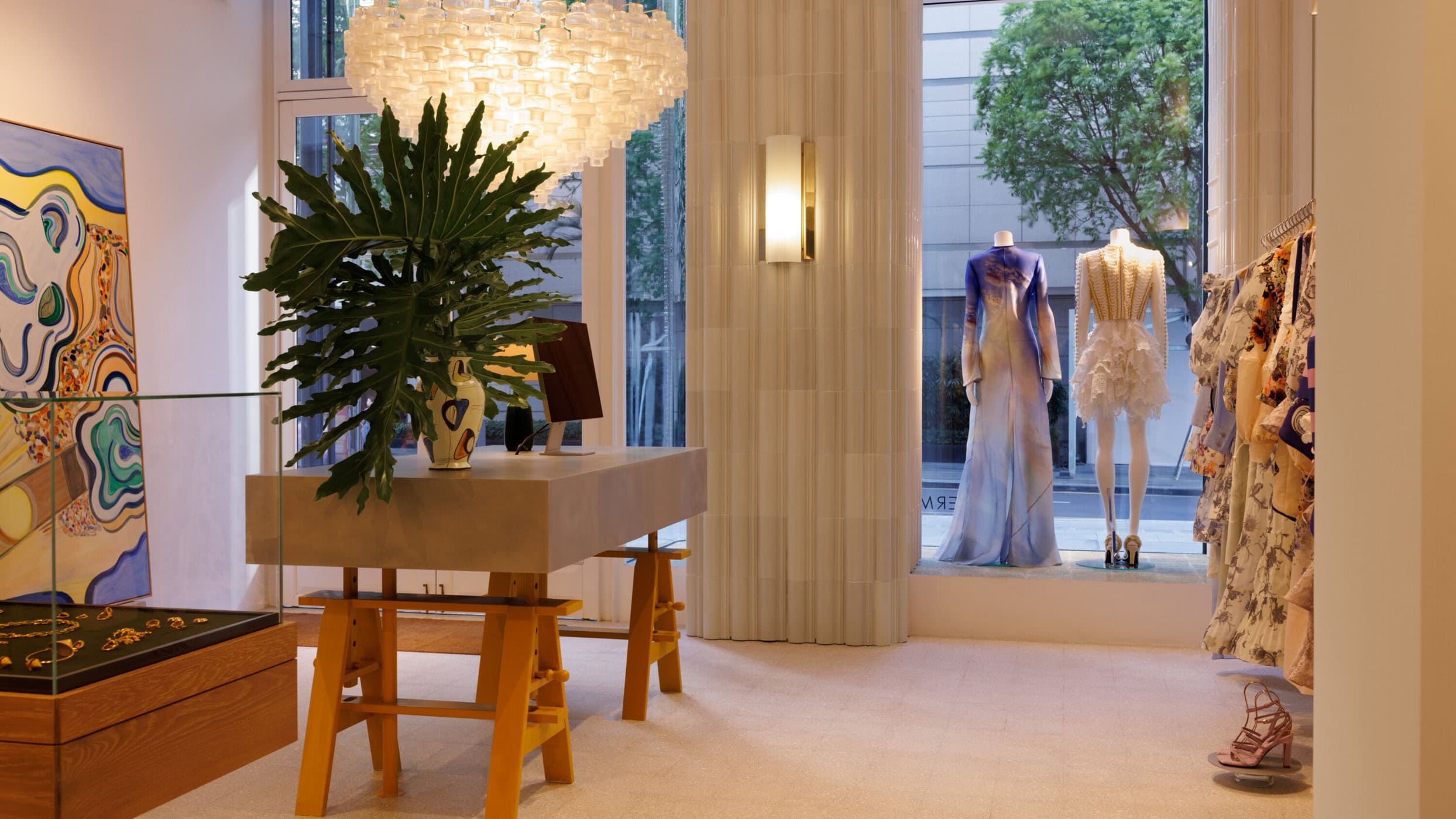 Location
Shop No. T109, Phase 3
Shenzhen MixC. No. 1 Shu Cheng Road
Luo Hu District
Shenzhen
---