Zimmermann is continuing its U.S. retail expansion with the opening of a second Hamptons store in Southampton in July, 2022. The Southampton store follows recent store openings in Naples, Florida; Houston, Texas and Miami Design District in Florida. Zimmermann opened its first Hamptons store on Newtown Lane in East Hampton in 2014. The brand will have eighteen stores in the U.S by July 2022.
The Zimmermann Southampton store is designed by Studio McQualter and is approximately 4374 square feet.
Respecting the history of the 1898 building which once housed the historic Southampton Bank, the aim was for minimal design intervention, particularly to the building's façade. Modest textures including plywood floors and aluminium foil ceilings are juxtaposed against the retained decorative moldings and security vaults of the original bank.
Two generous sized lounge areas are designed for guests to relax and enjoy the setting. The furniture is a mix of vintage pieces including a 1940's Fritz Hansen's armchair, Gianfranco Frattini club chairs, a 1940's Embru utility table and a Willy van Der Meeren wardrobe. Colourful printed curtains and upholstery evoke the playful optimism of the Hamptons.
The artwork is a collection of Australian female artists including Bridie Gillman, Jedda Daisy Culley and Aboriginal artist Beverley Rogers.
The Hamptons is always a go-to destination for me when I'm in New York and I think the lifestyle there fits so nicely with our brand. The Southampton store is fresh, optimistic, and welcoming. I love the mix of vintage furniture and Australian touches through our art selection."

– Creative Director & Co-Founder, Nicky Zimmermann.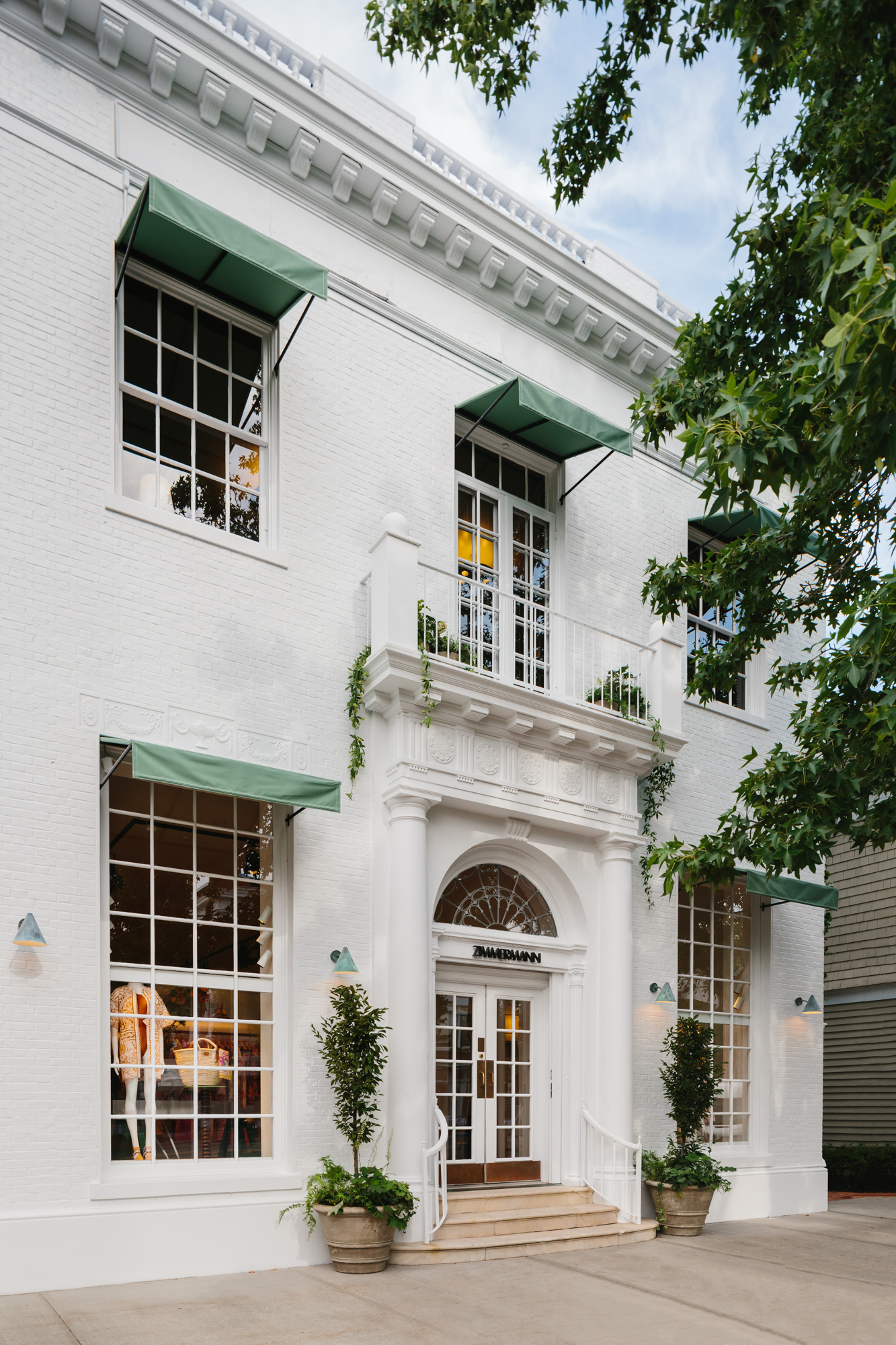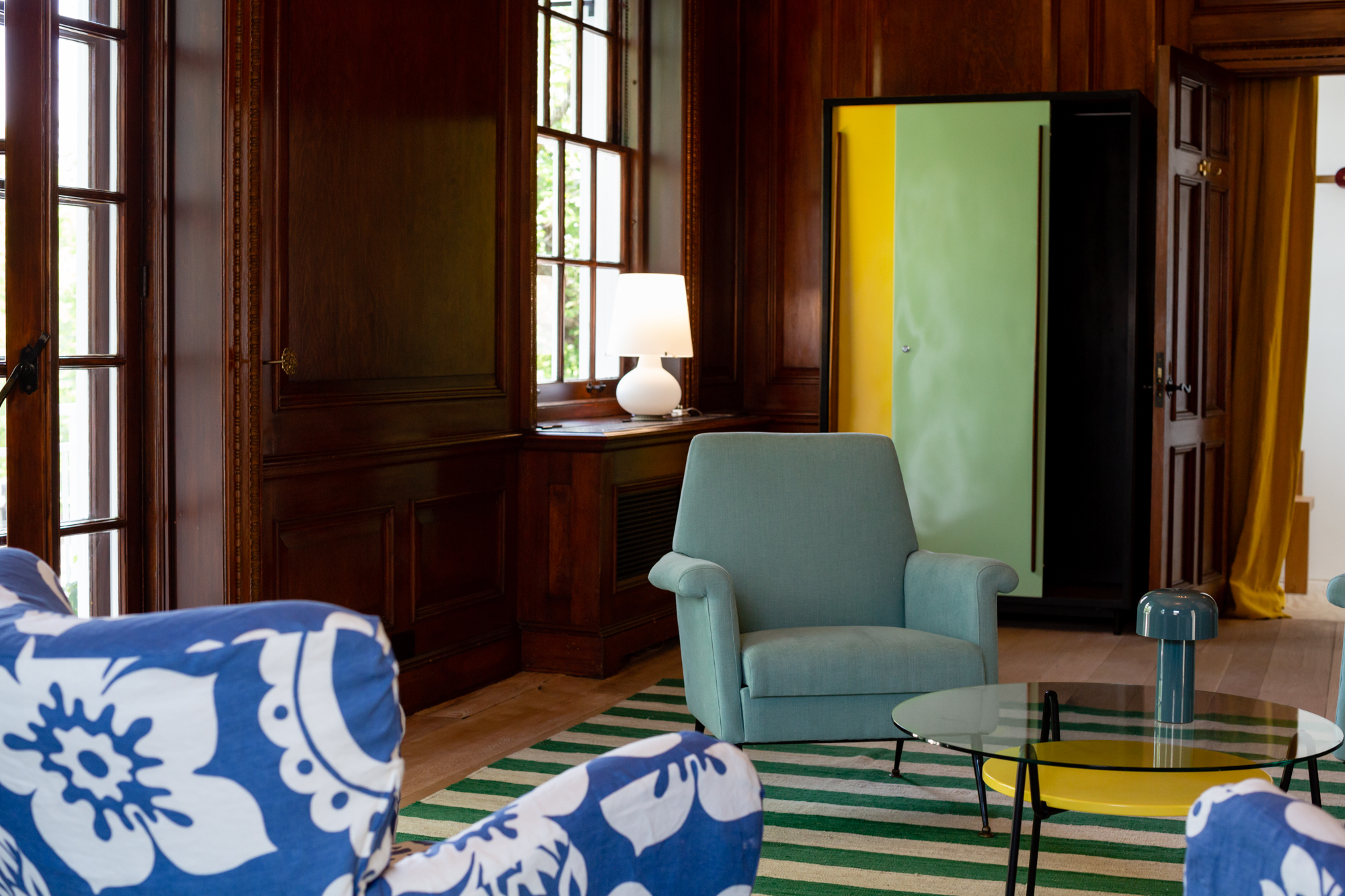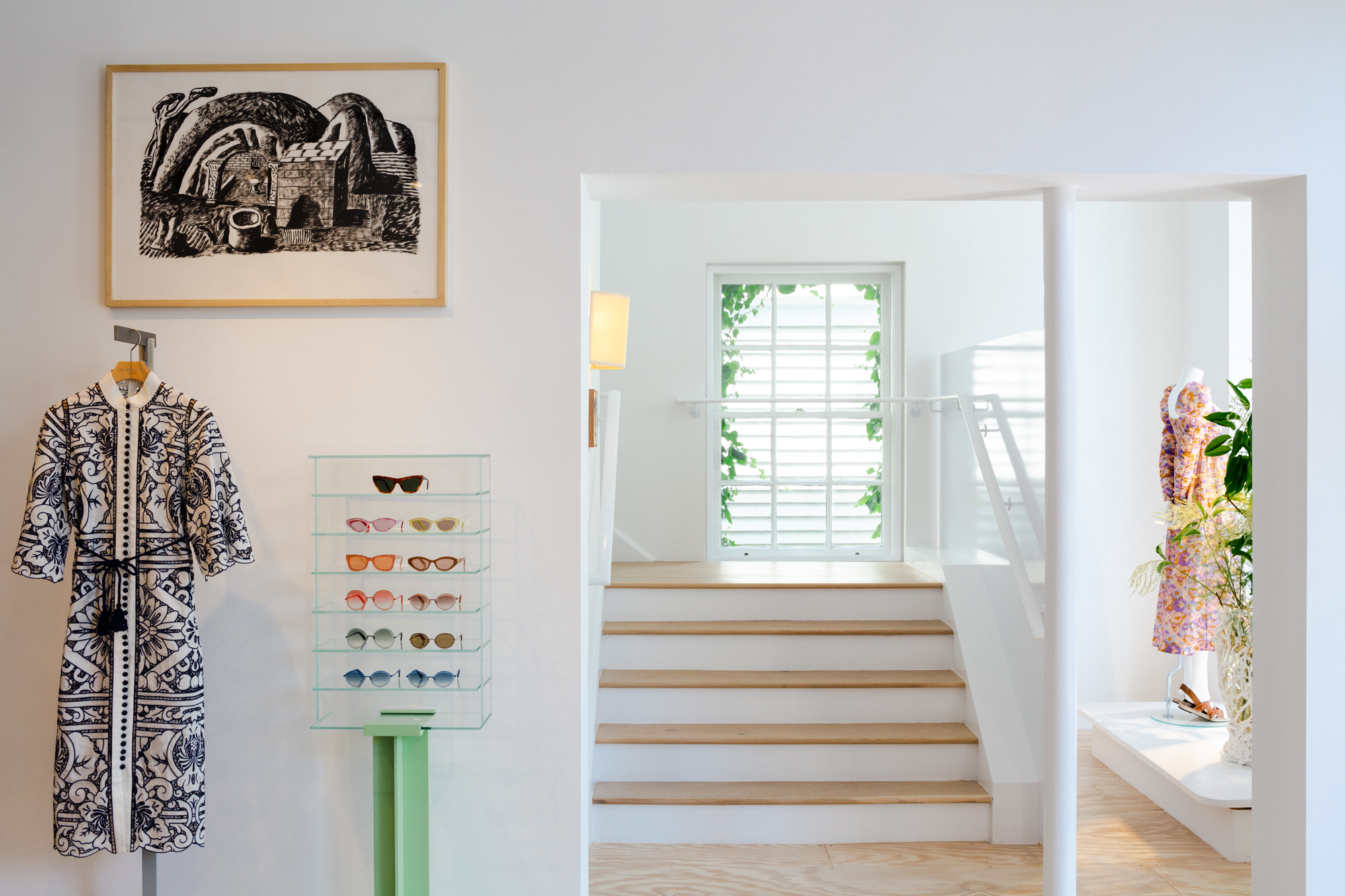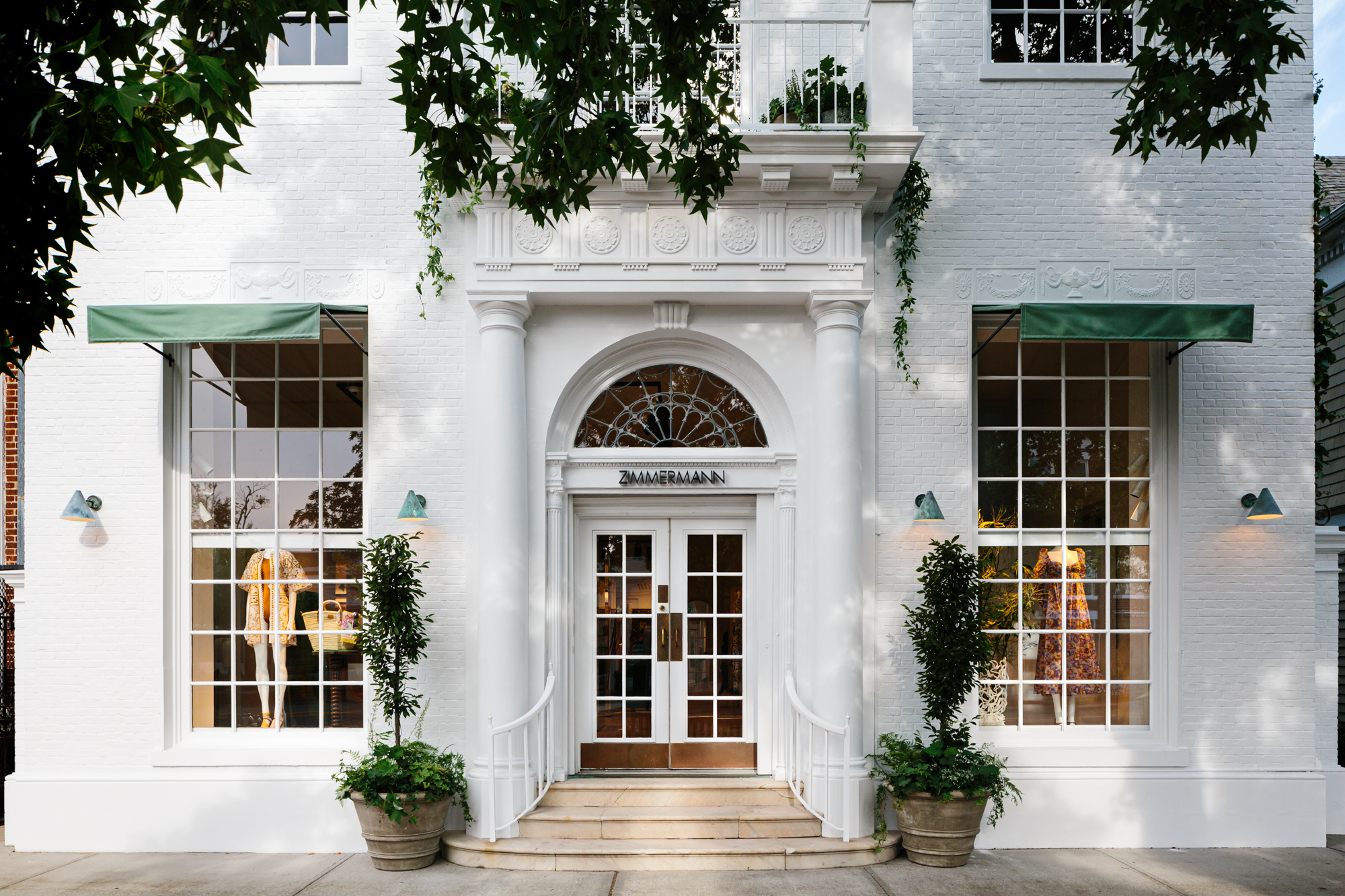 Location
25 Main Street, Southampton, NY 11968
---