Zimmermann is continuing its U.S. retail expansion with the opening of a store in Short Hills in December 2022. 
The Short Hills store follows recent openings in Naples, Houston, Tampa, Southampton, and in the Miami Design District. The Short Hills opening marks the brands twentieth U.S. store.
The Zimmermann Short Hills store is approximately 1,712 square feet and designed by Studio McQualter.
Aspiring to create a store offering an oasis-like sense of calm within a shopping mall, the layout of the store was strategically designed with rooms of varying scales, all leading through to an expansive lounge space and complemented by a sky-high ceiling. Glimpses of colour are woven intricately throughout by way of custom-designed terrazzo floors and mosaic tiles, balanced by glossy-green wardrobes which provide a home for each collection.
Each retail area offers visibility towards the point of sale – a foiled room, which is a nod towards Andy Warhol's Silver Factory – whilst richly patterned curtains and a bespoke handwoven rug reside within the lounge.
A mix of iconic design pieces and vintage furniture from the modernist era are the finishing touches throughout the space. Key pieces include a Castiglioni pendant with a 1970's Stilnovo lamp, housed within the main retail space, and an Enzo Mari table. A carefully curated selection of artworks by a mixture of American and Australian based artists including Milton Glaser, Chuck Overton and Laith McGregor adorn the interior walls, as do ceramic vases by Australian artist Nori Lindsay, complete with a bespoke metal store front (in collaboration with local metalworkers).
"The space is understated and pared back but with a sense of fun – bringing some unique Australian touches, which is such an integral part of each one of our stores. I adore the mixture of contemporary pieces from both American and Australian artists, in juxtaposition to the vintage furniture." Creative Director & Co-Founder, Nicky Zimmermann.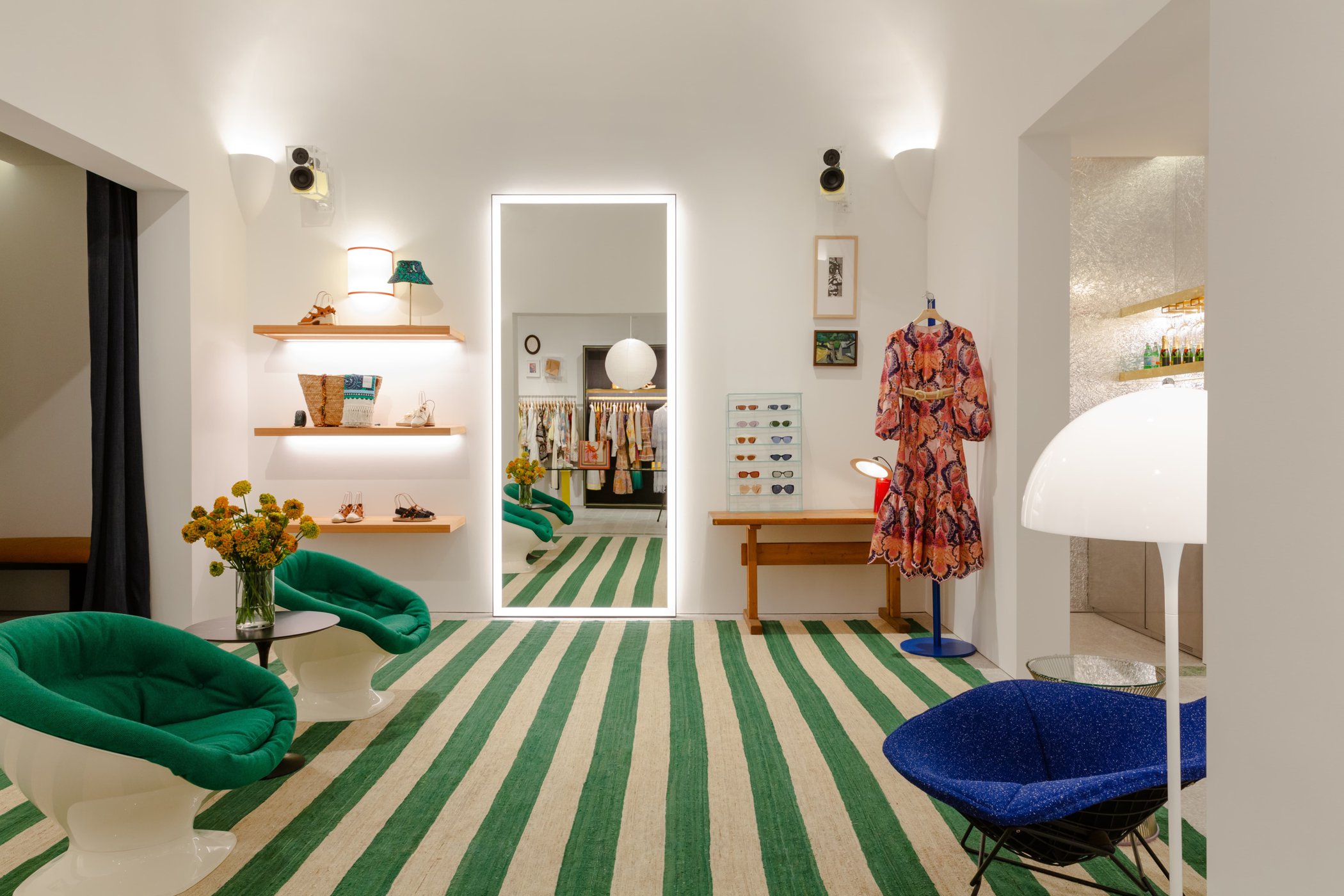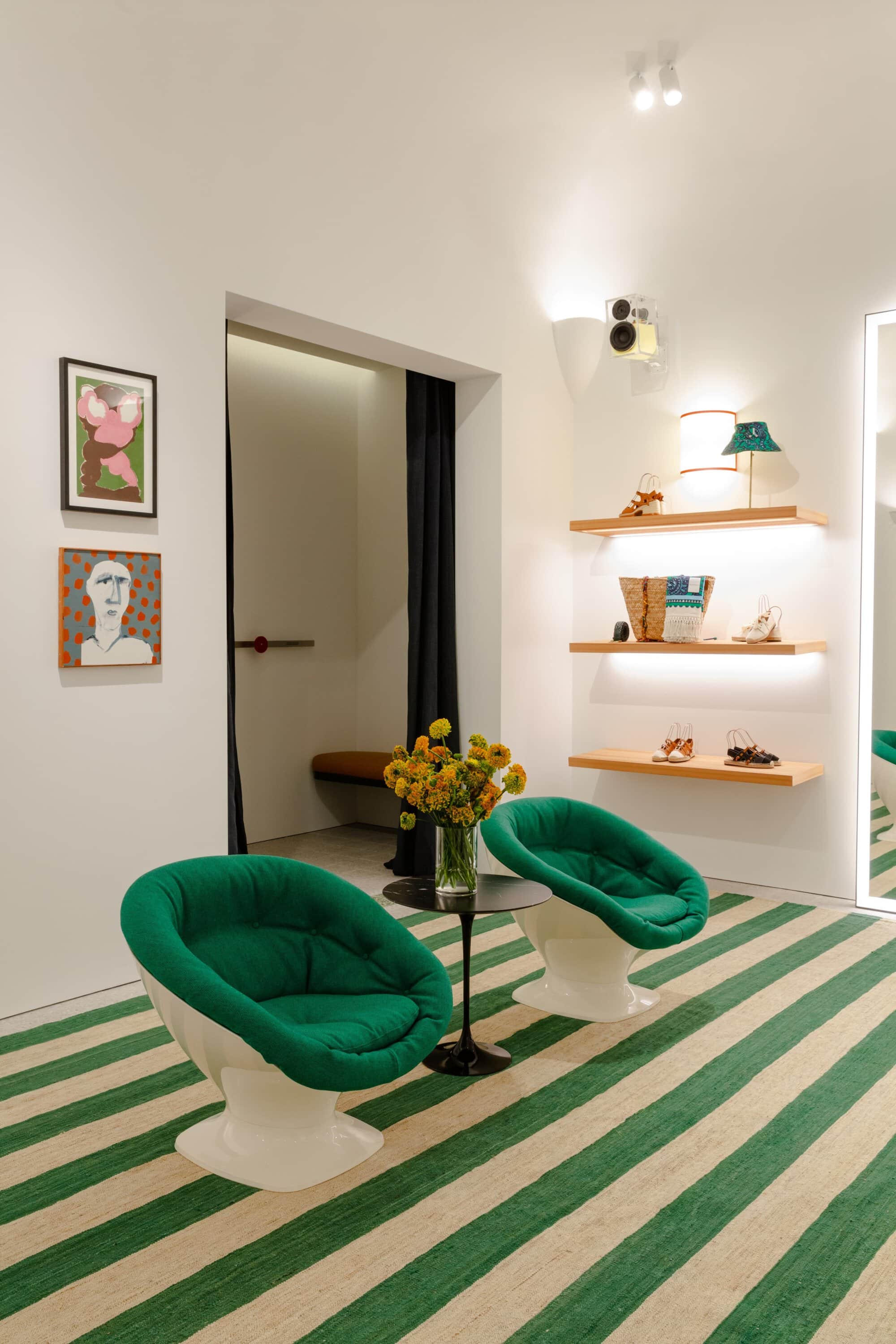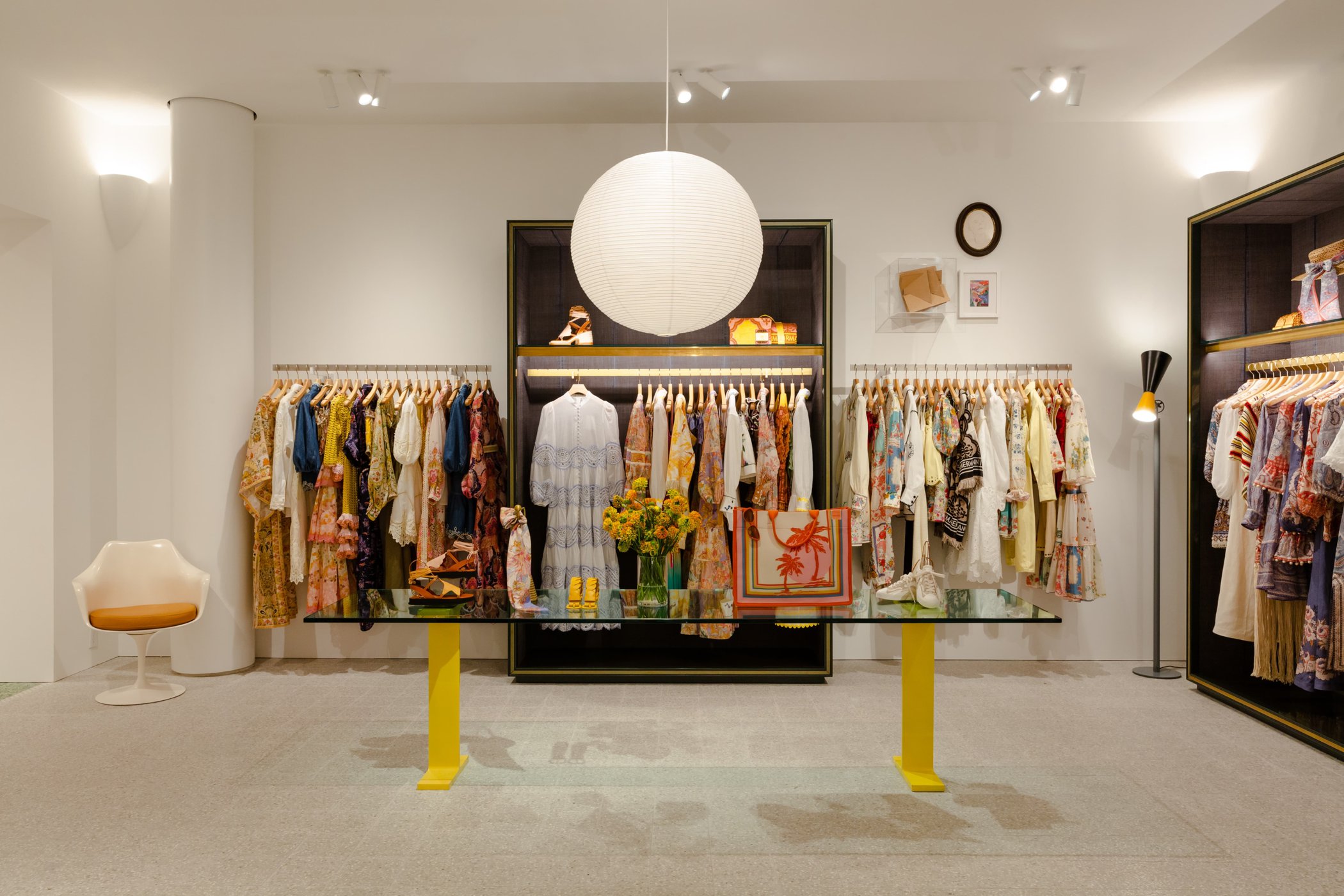 Location
Shop 238, 1200 Morris Tpke, Short Hills, NJ 07078
---