---
Review of 16Arlington Fall 2022 Fashion Show
Into the Light
By Anna Ross
Today's 16Arlington show was as ethereal as it was emotional, leaving the audience without a dry eye in the house. Federica "Kikka" Cavenati's passing late last year was a tragedy. A life taken too soon – a magical soul that shined with unabashed creativity. Her vision will live on through her best friend and co-designer Marco Capaldo, who today showcased their final body of work as a duo in London.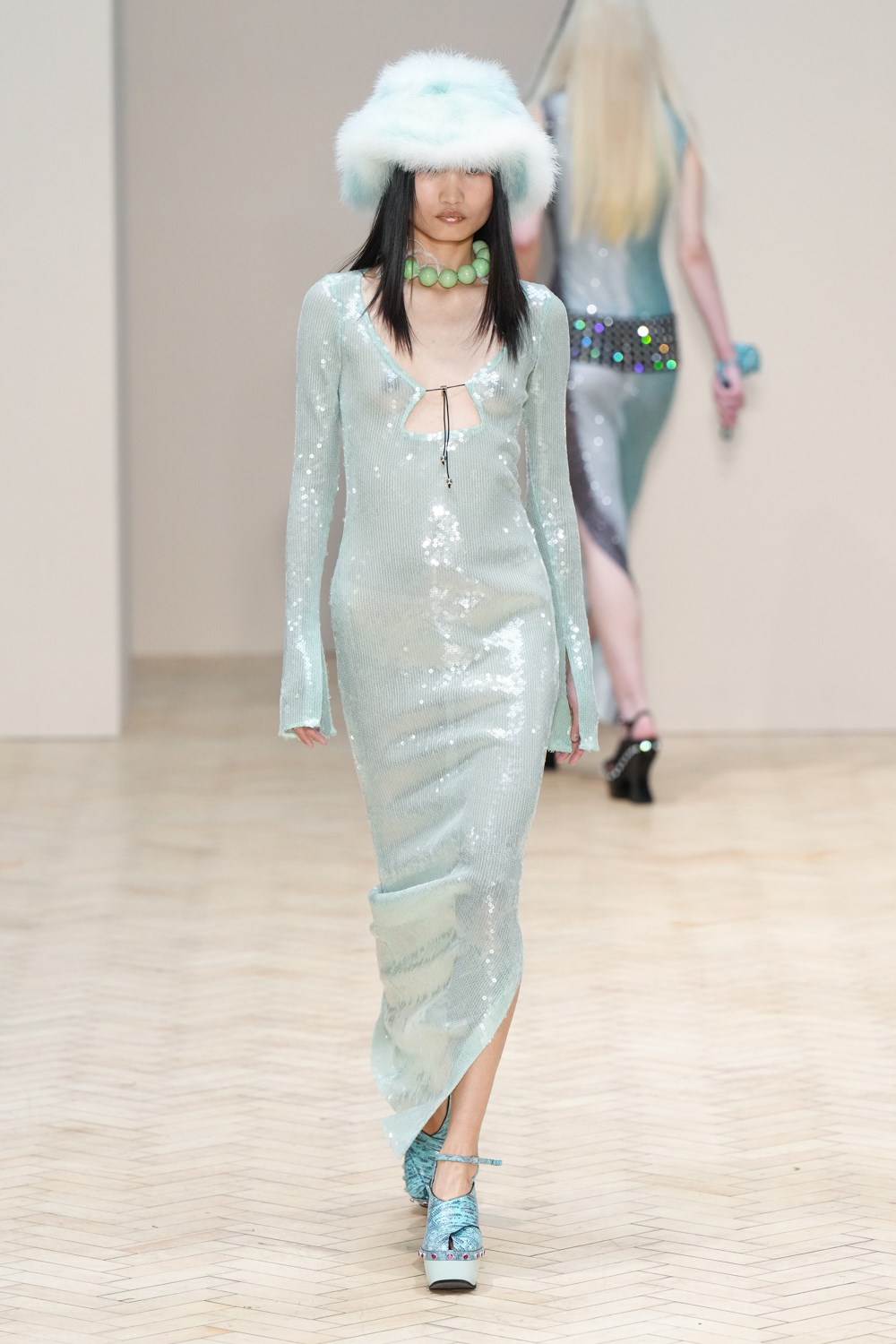 'Kikka' was everywhere: her playfulness shone through in the bouncing silhouettes of marabou coats, her eclectic eye for texture-play and penchant for pattern was seen in shimmering sequins, curls of shearling, wet-look feathers and crystal 'tear' embroideries flowing down the edges of kick-flare pants and their signature shark tooth shirting.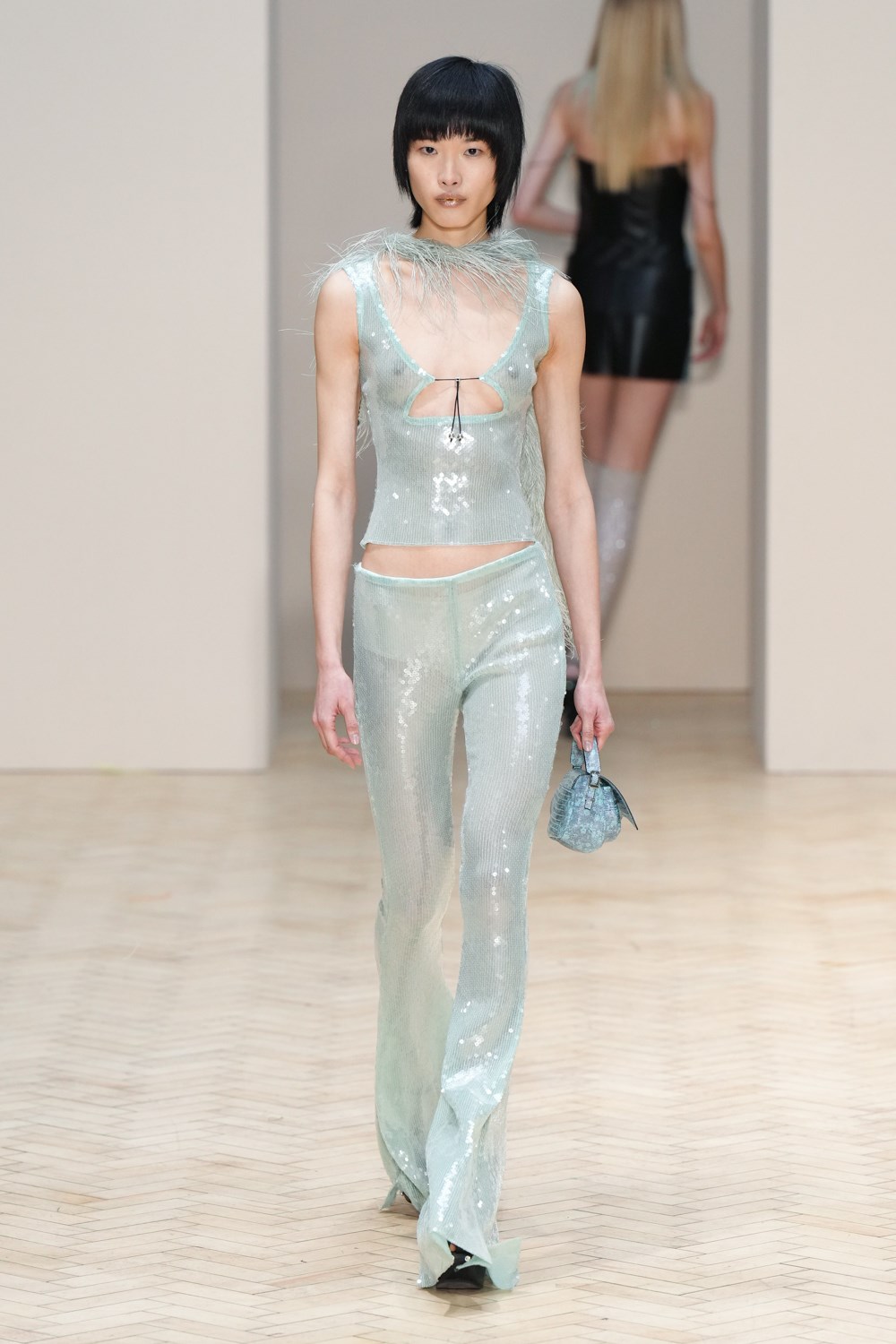 The bright, unabashed palettes of seasons past were paused for just a moment; a more quiet, calming coloration grounded the collection in lightness, which was emotive in and of itself. Sheer dresses and separates in blue glistened as if reflecting the sky above us.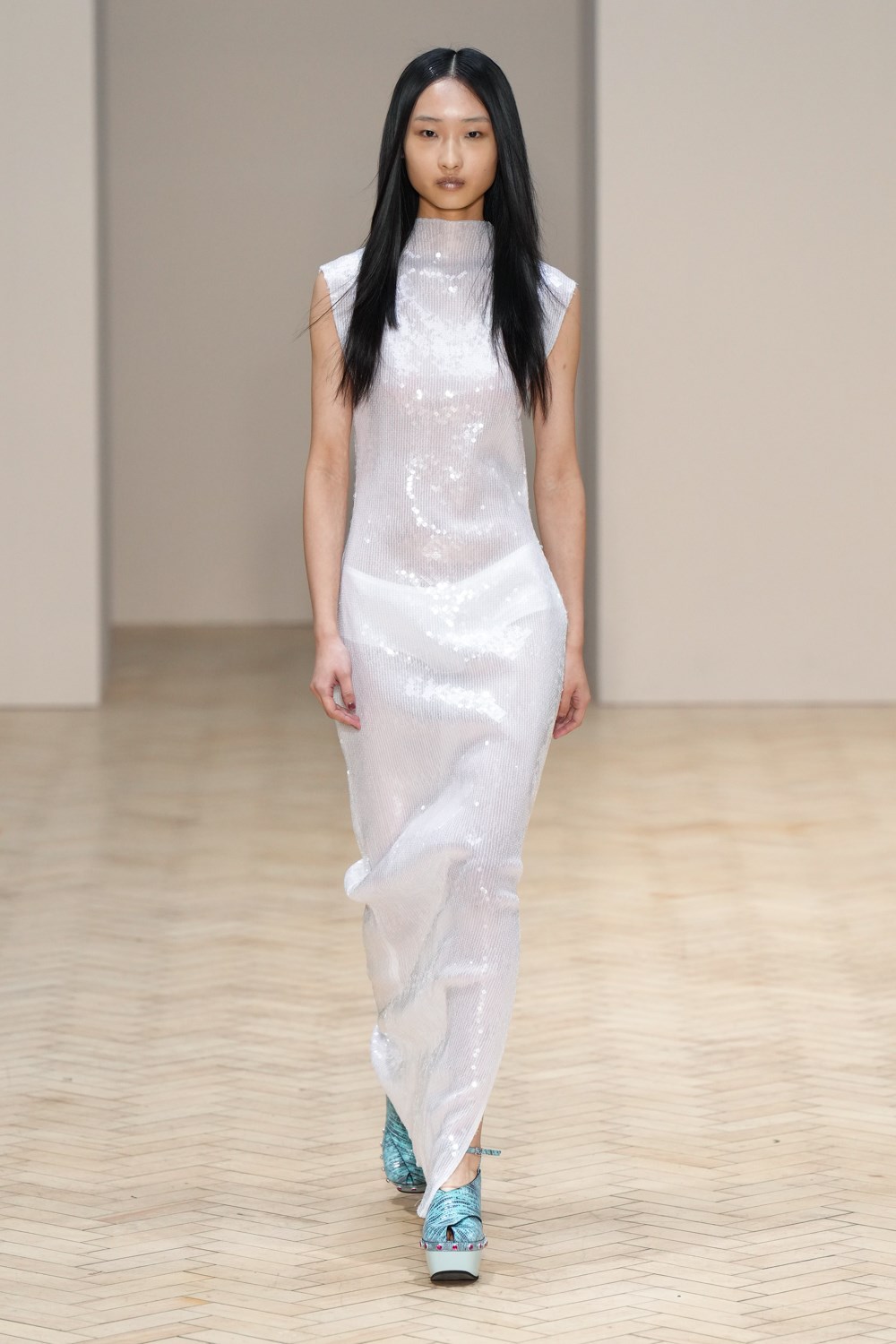 A series of white looks were intentionally stripped back in both color and detail. They felt angelic in their presence, serene and symbolic.
But this collection was anything but somber. Quieter and contemplative, yes, but there was a lightheartedness throughout looks that gave the lineup an upbeat feel. After all, Kikka was known for her "playful wit," as Lena Dunham wrote her notes for the show.
Throughout, sky-high platform clogs gave the looks that touch of London eccentricity that's so renowned of the brand, impeccably styled throughout by Georgia Pendlebury.
The sound of a beating heartbeat opened the show, and Kikka's heartbeat shall live on forever in the beautiful spirit of 16 Arlington.
---