A-Cold-Wall* begin a 6-week residency in the famed Doha Festival City Mall, Qatar, a world-renowned shopping destination in the capital's Umm Salal municipality. The store-in-store will be located withinHarvey Nichols, its 3-level 80,000square-footretail space playing home to a carefully curated roster of luxury brands.
Part of an exciting bricks and mortar expansion across multiple regions including APAC and the Middle East, the pop-up will play home to the Spring/Summer 2022 collection, allowing buyers in Qatar direct access to current product in a dedicated A-Cold-Wall* space.
Conceived in-house by the brand's creative team, the space reflects established A-Cold-Wall* design codes, an evolving architectural programme tying global retail spaces together. Alongside consistent visual elements echoingmodernist and industrial principles, each individual location receives a set of customaesthetic tones. The Harvey Nichols Doha store is defined by a series of powder coated volt yellow x-frames (Pantone 13-0630 TNSafety Yellow), lending the 7.2 square meter space an open feel while signalling a note of bold optimism. Brushed stainless steel plating plays with light and reflection, a nod to seasonal garment detailing, as still and moving editorial imagery bring the Spring/Summer 2022 narrative to life.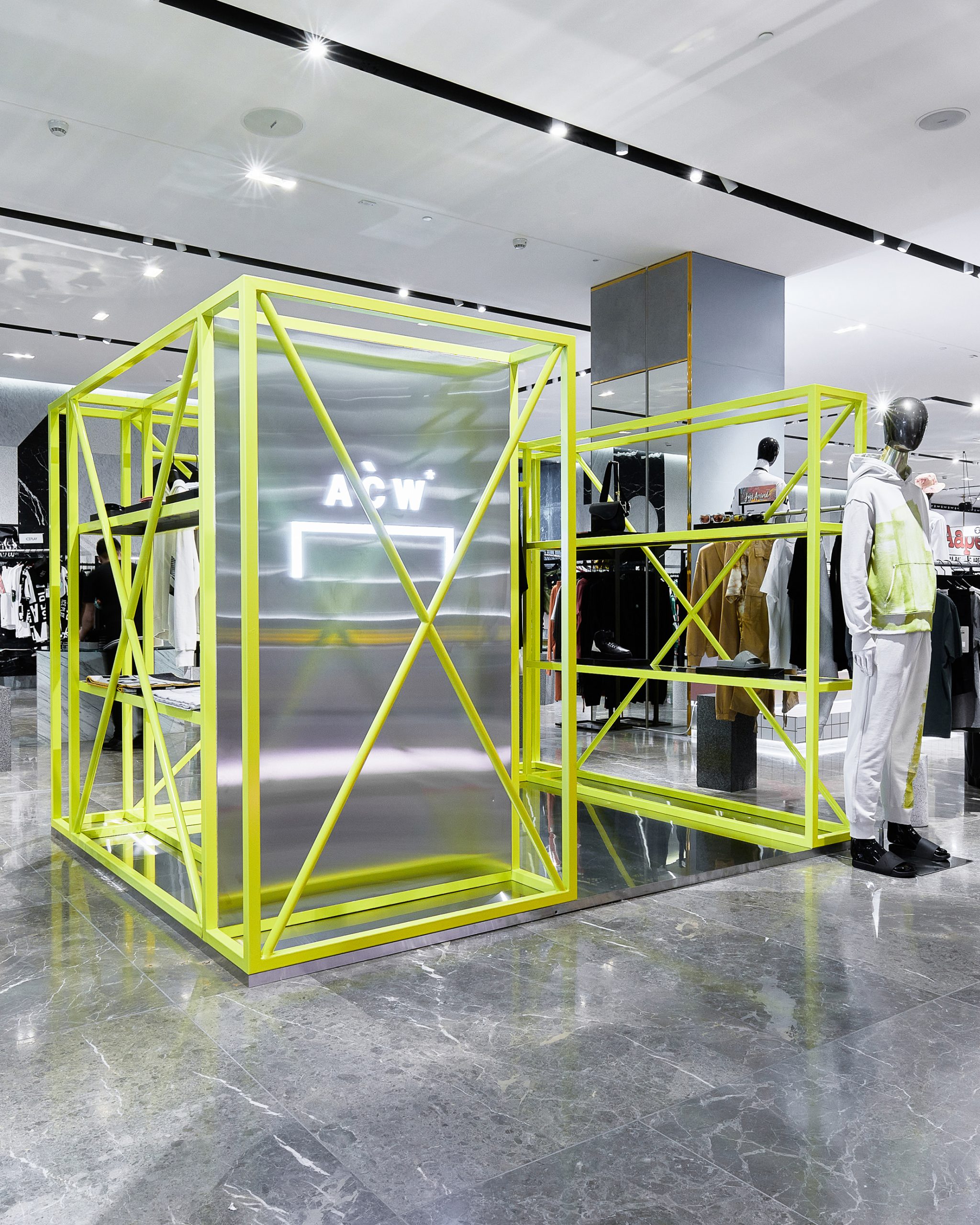 Location
Doha, Qata
---