Acne Studios And Artist Ben Quinn's Collaboration Includes Pulsating Stars And A Nod To The Supernatural
Acne Studios has synched with Los Angeles-based artist Ben Quinn in its Spring2021 women's collection for a handbag capsule. Quinn, who developed prints for the house's Spring 2021 collection, was invited to expand upon the relationship with both a capsule and a peek behind his artist process film.
Inspired by his personal experiences of the supernatural, Quinn talks about his work and the process behind his paintings in a short film to accompany the launch of the collection in stores.
The video follows Quinn through his Los Angeles studio, as he talks about inspiration, influences, and process. A running theme throughout the video is Quinn's interest is the unknown – "the supernatural, different realms, plains of existence", which noticeably impacts his work.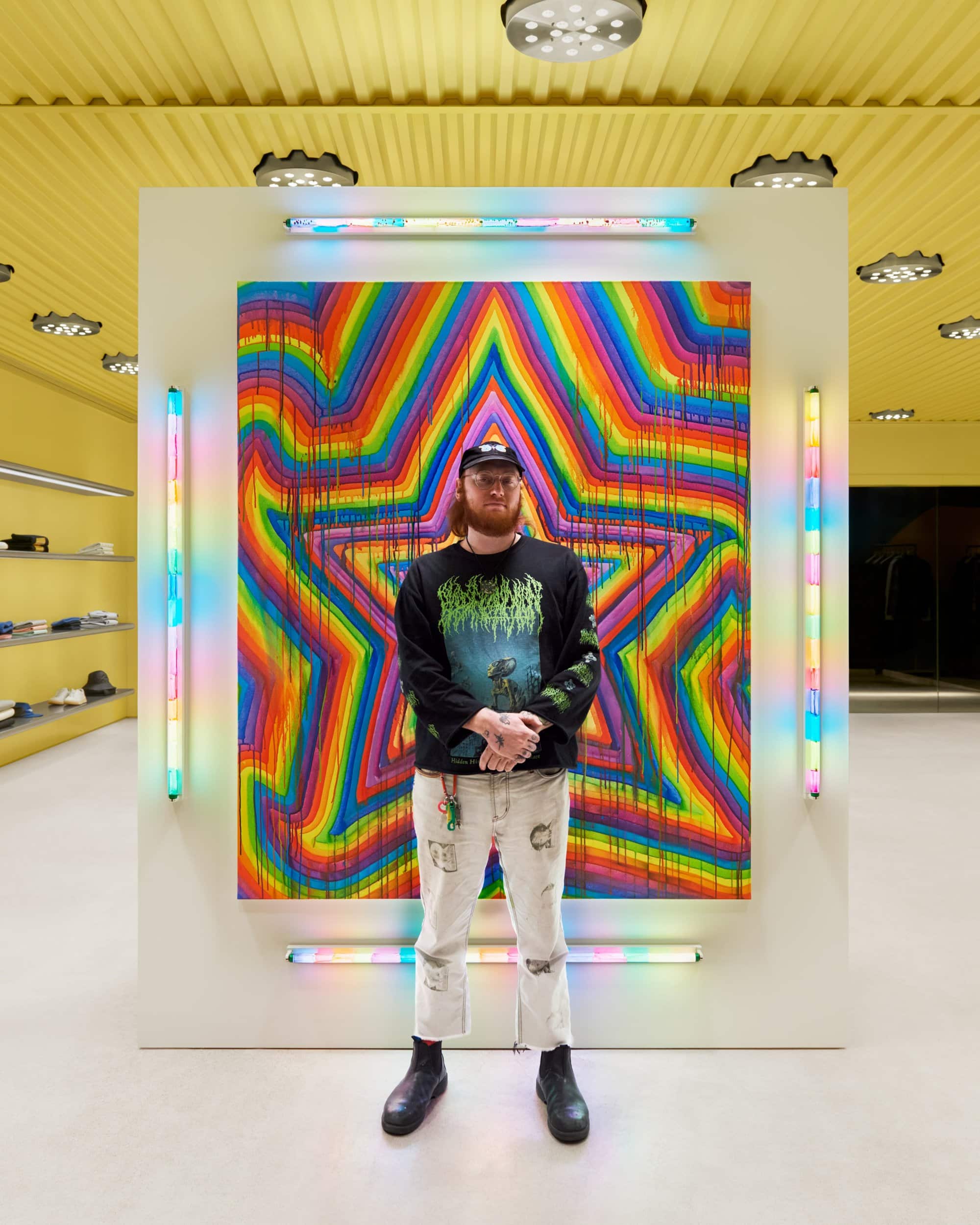 Lately, I've been sort of obsessed with the pulsating star shape, like waking up and rubbing your eyes and being transported for a moment. What I hope people get out of my work is a sense of possibility in the idea that there is so much to experience here and now in human form. A reminder to live psychedelically, or maybe a weird dream

– Ben Quinn, artist
Those pulsating star prints now adorn a range of garments and accessories in Acne's collection, including three hand-painted special edition Musubi bags. The rainbow star motif bags are available exclusively in select Acne Studios stores worldwide.
Visitors to Acne Studio's West Hollywood boutique can reach for the pulsating stars, as the art piece Quinn created as the inspiration point for the collaboration is currently on display.
---