Review of Acne Studios Fall 2023 Ad Campaign by Creative Director Jonny Johansson with Photographer Carlijn Jacobs with models Anok Yai
In a fitting collaboration, Acne Studios welcomes Anok Yai, the New York-based South Sudanese model, as the mesmerizing face of its ethereal FW23 campaign. Captured through the lens of Parisian photographer Carlijn Jacobs, her elegance and presence come to life.
Set within the canvas of an enchanted landscape crafted by David White, Yai's arresting demeanor seamlessly aligns with the brand's ethereal aesthetic. Jacobs' imagery brilliantly brings out the mystical ambiance, intertwined with the narrative of Swedish winter nights, as articulated by creative director Jonny Johansson. Yai's portrayal in the crinkled leather pieces, paired with a delicate leaf-print top, exudes a natural elegance that embodies the brand's vision. The audacious sheer, gauze-like neon pink fabric she adorns further exemplifies her synergy with Acne Studios' design ethos.
Acne Studios' FW23 campaign is an immersive experience. The seamless integration of story, style, and setting creates a captivating narrative that leaves viewers anticipating the in-store and online collection. This campaign isn't just about fashion; it's about telling a story, transporting its audience to a mystical world where darkness meets beauty, and reality intertwines with fantasy.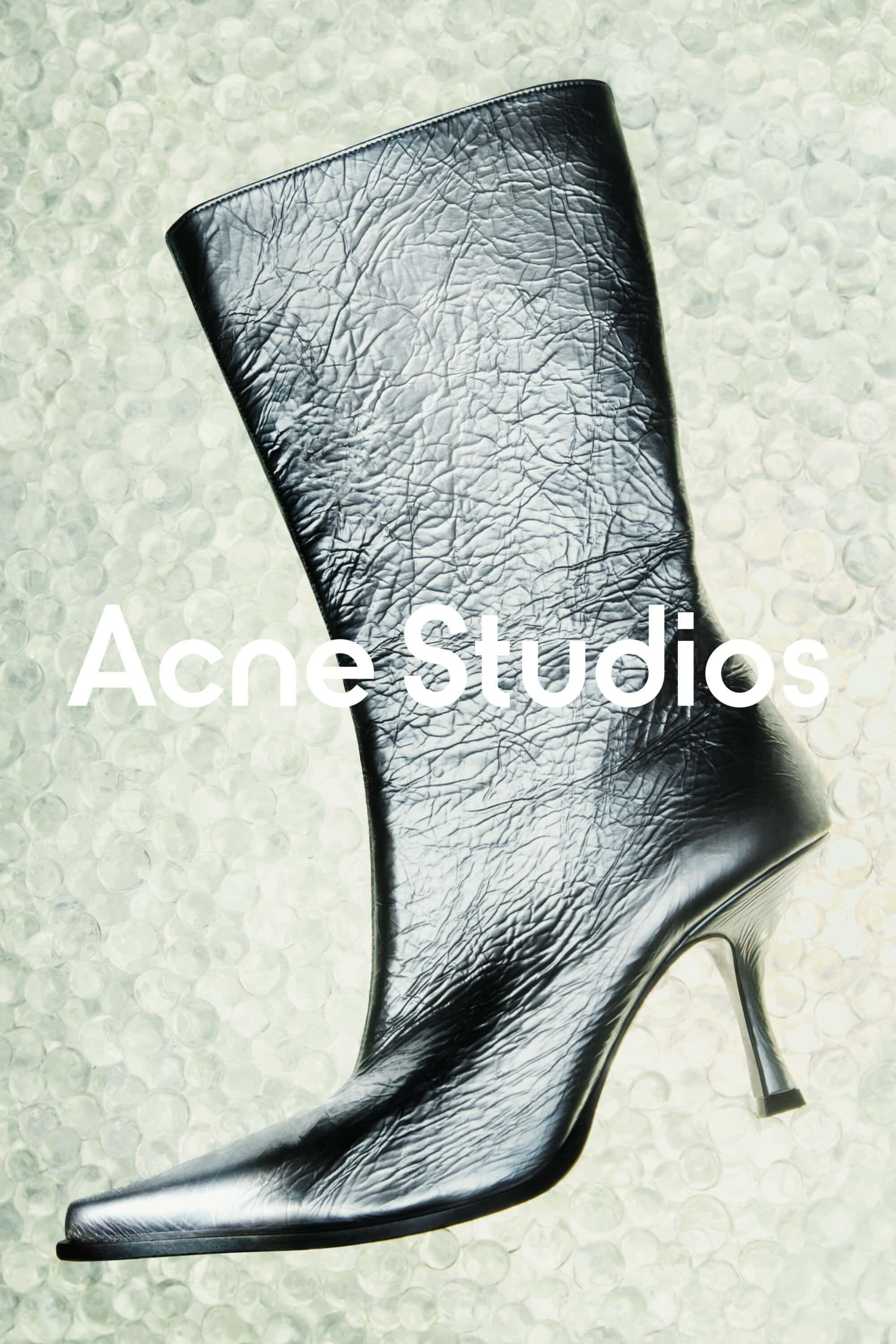 Acne Studios Creative Director | Jonny Johansson
Photographer | Carlijn Jacobs
Models | Anok Yai
Stylist | Léopold Duchemin
Hair | Jawara
Makeup | Masaé Ito
Manicurist | Yvett Garcia
Casting Director | Greg Krelenstein and Lisa Duckworth
Set Designer | David White

---