---
Acne Studios has opened their new flagship store in West Hollywood, Los Angeles. The new store, located on 8920 Melrose Avenue, embodies light, space, art, and design.
The single story building maintains a pavilion-style and a two-wall façade, comprised almost entirely of glass, allowing in light from the outside as if it were an open plan gallery. All Acne Studios stores hold a different character so the style of this flagship is unique to the Melrose location.
Located at the center of the store is a uniquely commissioned large-scale sculpture by artist Daniel Silver. Silver drew inspiration from simple constructions, such as improvised shelters, while combining in his own sculptural aesthetic with a more mechanical style. It must also be noted that the installation creatively functions as fitting rooms.
Creative director of the brand Jonny Johansson remarks, "I love that in LA we have the space and light to make Daniel Silver's work the focus of our new Acne Studios store. His structure feels alive, and sets the mood for the whole location."
The store alone is simple in its design, comprising of stainless steel rails and shelves, rough concrete elements, light-emitting glass doors and windows, a corrugated ceiling and pale acid yellow colored wall panels.
In celebration of the launch, Acne Studios collaborated with Daniel Silver to produce a limited edition t-shirt featuring a print of his work. 100 of these Silver-signed shirts will be available exclusively at the new flagship.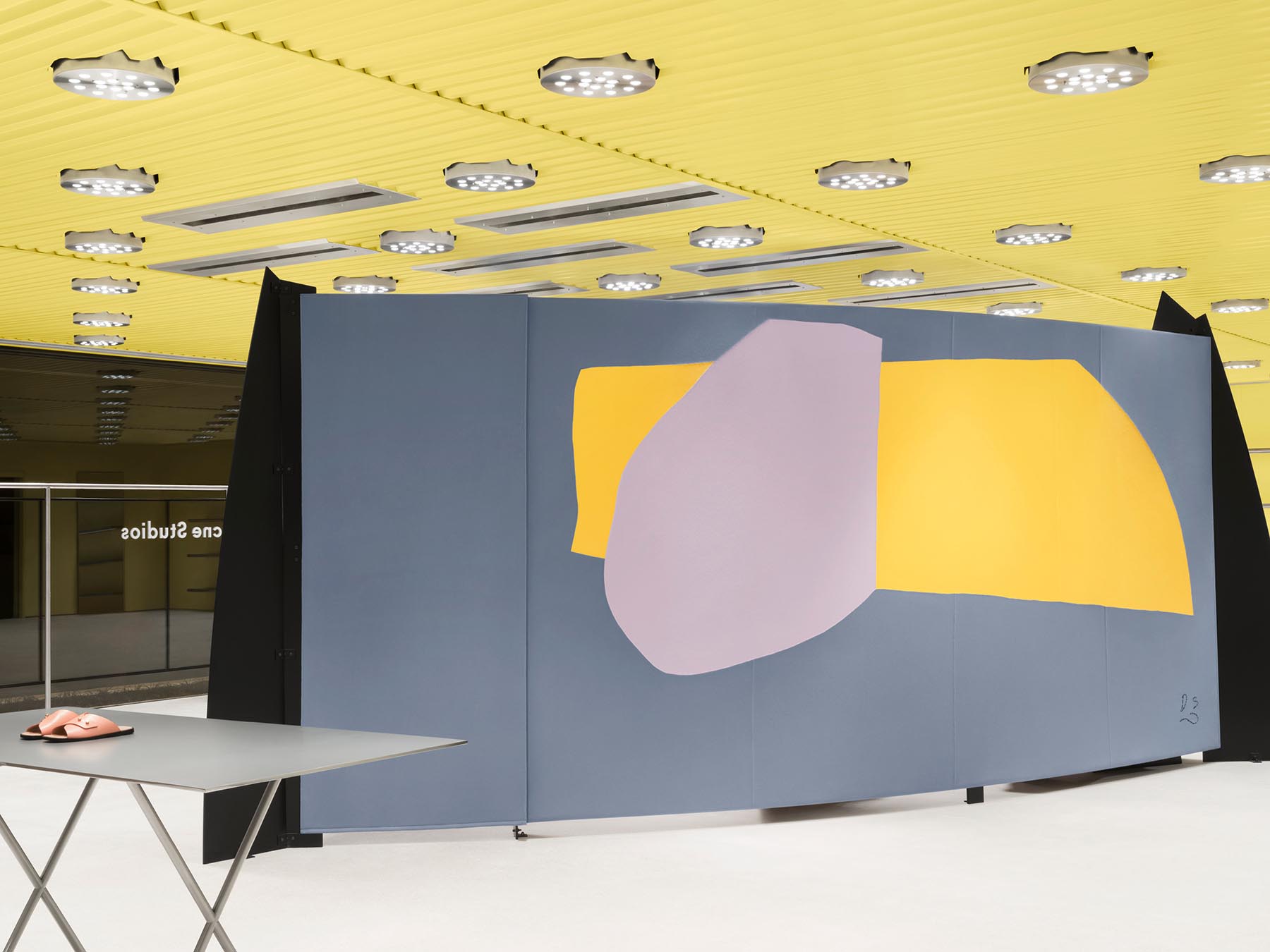 [column size=one_third position=first ]
Location
5615, 8920 Melrose Ave
West Hollywood, CA 90069
[/column]
[column size=one_third position=middle ]
Contact
(310) 734-7157
[/column]
[column size=one_third position=last ]
Hours
Mon – Sat 11am-7pm
Sun 12-6pm
[/column]
---