---
The Artisanal Photographer's Insiders Diary
Milan Fashion Week was singular this season as designers ventured forth from months of a global lockdown to showcase Spring 21 collections. While many asked how it was all going to work, The Impression turned to photographer Adam Katz Sinding to ask, 'How does it feel?'
The author of This is Not a F*cking Street Style Book, producer of 'This is Not a Street Style Blog', and recent Tom Ford campaign photographer created a diary exclusively for The Impression and we couldn't be more grateful for the artisan's stunning diary and emotional narrative surrounding an unusual Milan Fashion Week.
---
Fashion Week is different . . .
I've just closed out SS21 in Milan. The weather was wet and gray. Fashion Week is different.
London was quiet, and for the first time I looked forward to leaving what is normally the most off-commercial city to touch down in Milan for a blast of color and commercial content. But Fashion Week is different.
Shows were sparse. Backstages were minimally staffed; or non-existent, being replaced by digital events. Backstage was different.
Wearing a mask for 10+ hours a day, breathing in your exhales. Fogging up your sunglasses and viewfinder. It was different. I still maintained an aire of optimism when possible. I was booked by Fendi and being my first time with the house, I was a bit nervous.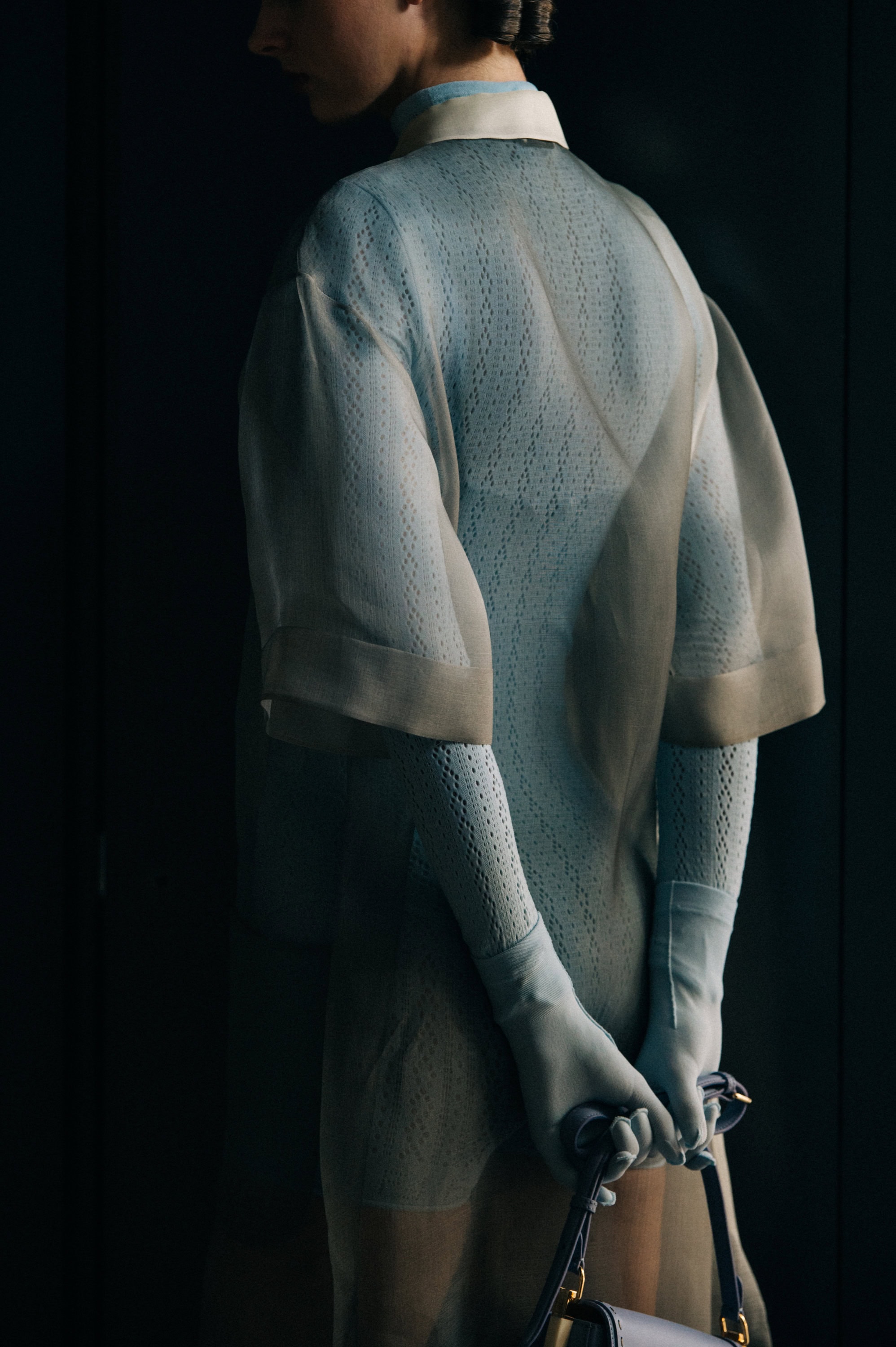 I walked into the fittings and shot the collection in what would be the most calm and collected backstage setting I've ever experienced. No Italian elbows in my temples like usual. No angry Anglophones yelling directions to the models. No Japanese flashes. No French "putains". Just me, the staff, the models, and the hair and makeup teams hiding behind dental-surgeons spray guards. Catering served in coffee keep-cups with lids.
Then to the street. There were people, but the guests were homogenous. Was everyone European? Of course they were…. No one could get here. Was I the only American photographer at the show? Very likely…being a Danish resident I have the ability to venture through Schengen. My peers are stuck back home dealing with wildfires, and the even hotter air that "Chump" spews. I felt lucky, but I felt alone. My friends were still here though, France, Germany, England, South Africa, Italy were all here. But it wasn't the same. Our budgets were tight. I shopped at the grocery store instead of going out. We cooked at home for maybe the 2nd time in all these years. I took photos to document this bizarre (hopefully one of a kind) experience.
Did the bloggers just put makeup on their eyes? Was there lipstick under the masks too? How could we know. Did every bag have a big bottle of sanitizer ready to be squirted? Were the shows full? Did people have to sit shoulder to shoulder? How is it supposed to work now?
We are adapting. Even in this weird world in which we are living, we still get out our gear and track down the showgoers and models.
Fashion Week is different, but it's still happening, and I'm glad for it.
My journey ……
Ardusse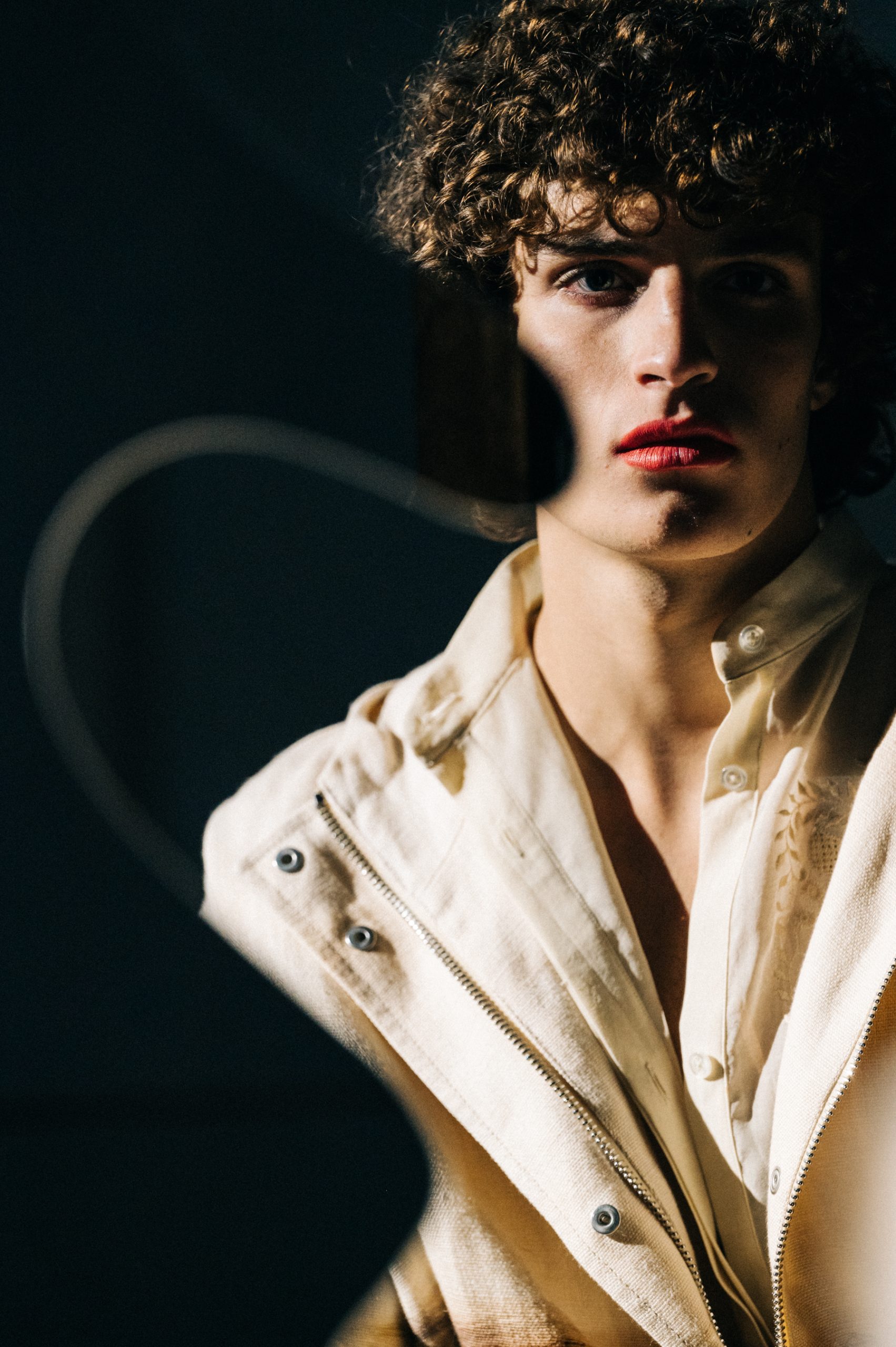 A small presentation in a beautiful setting in the northern center of Milan. Styled by Giovanni Dario Laudicina. Models stood in place in an ornate room, some barefoot, some playing video games. Some reclined on chaises, while others perched on tiny foot stools.
The setting was a bit of a mix of a Caravaggio and Millais' Ophelia, but, you know…with a Nintendo 64 plopped in between.
Fendi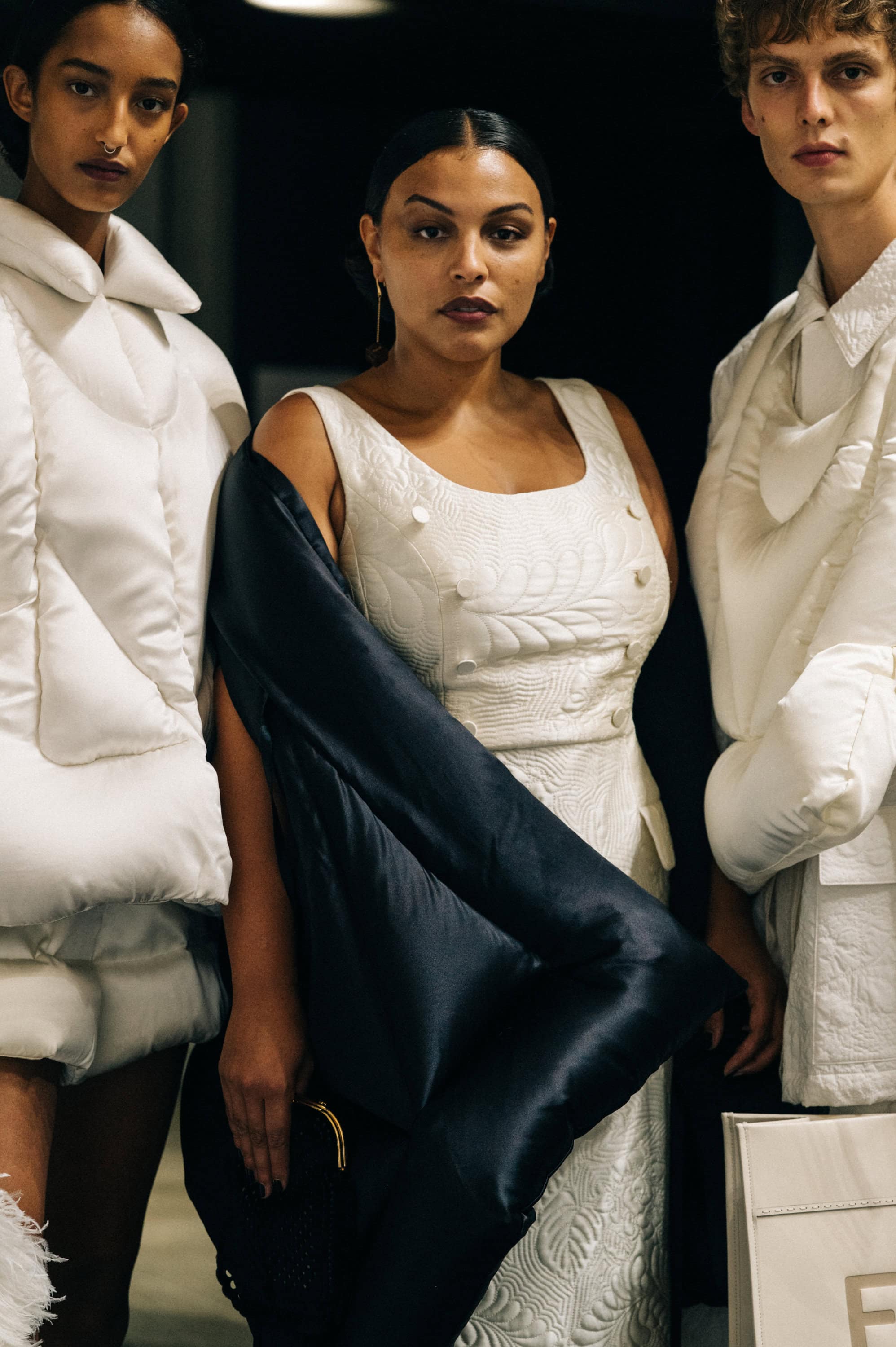 I touched on it before, but here's more! Fendi was beautiful. It was my first backstage since March (if you don't count CPHFW) and it was amazing. The collection was sheer and meant to evoke the mood of windows and transparency. The runway was all white linens with projections of views out of giant French doors. The casting was diverse in race, age, size, and gender. It was refreshing after speaking so much on the subject of inclusivity in fashion and racial bias to see a show that took these issues into consideration.
I found a small pocket of beautiful light near the lifts, and make my own little guerilla studio. I had fun and I loved stressing out in a show for the first time in ages.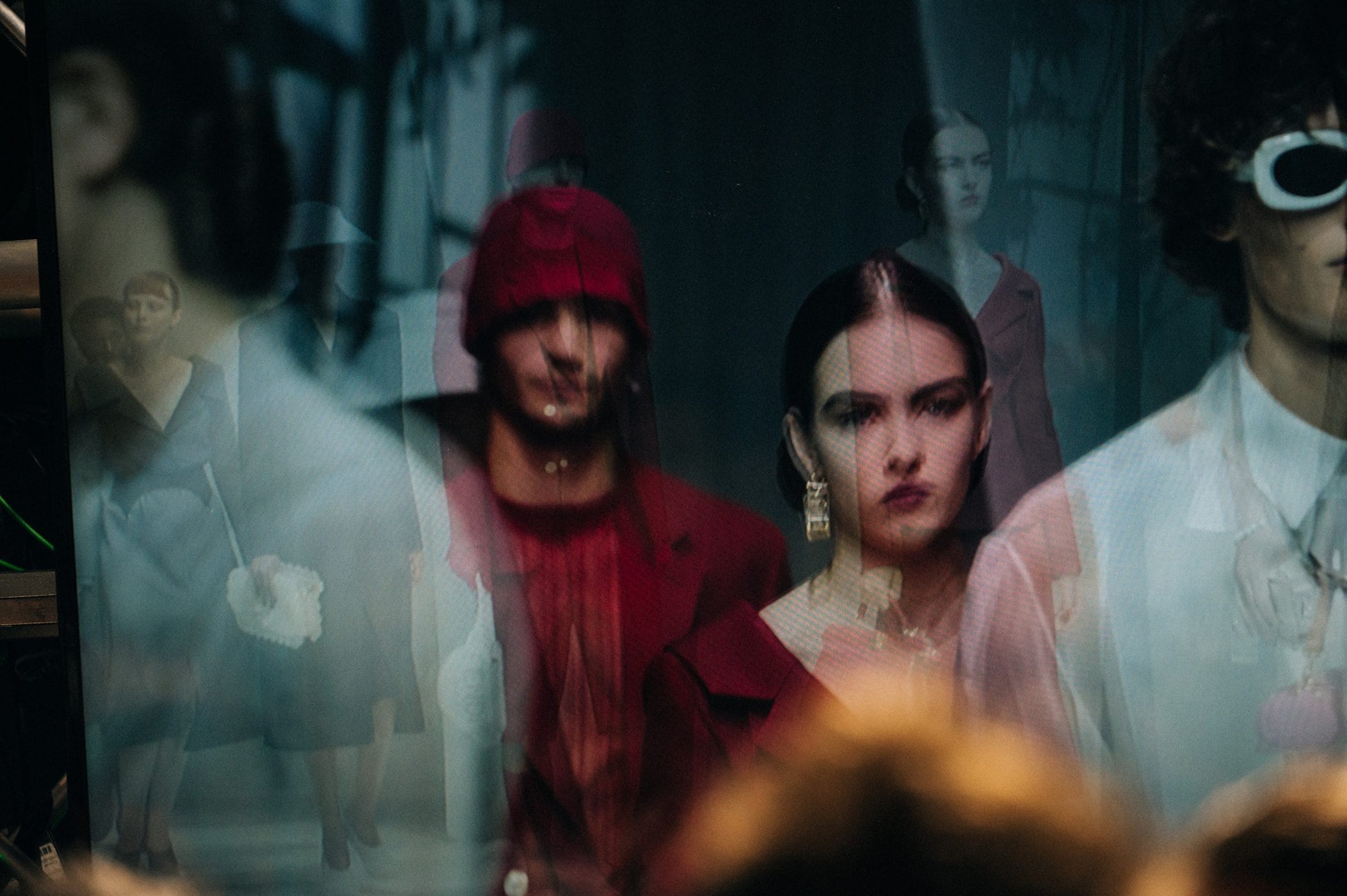 Sunnei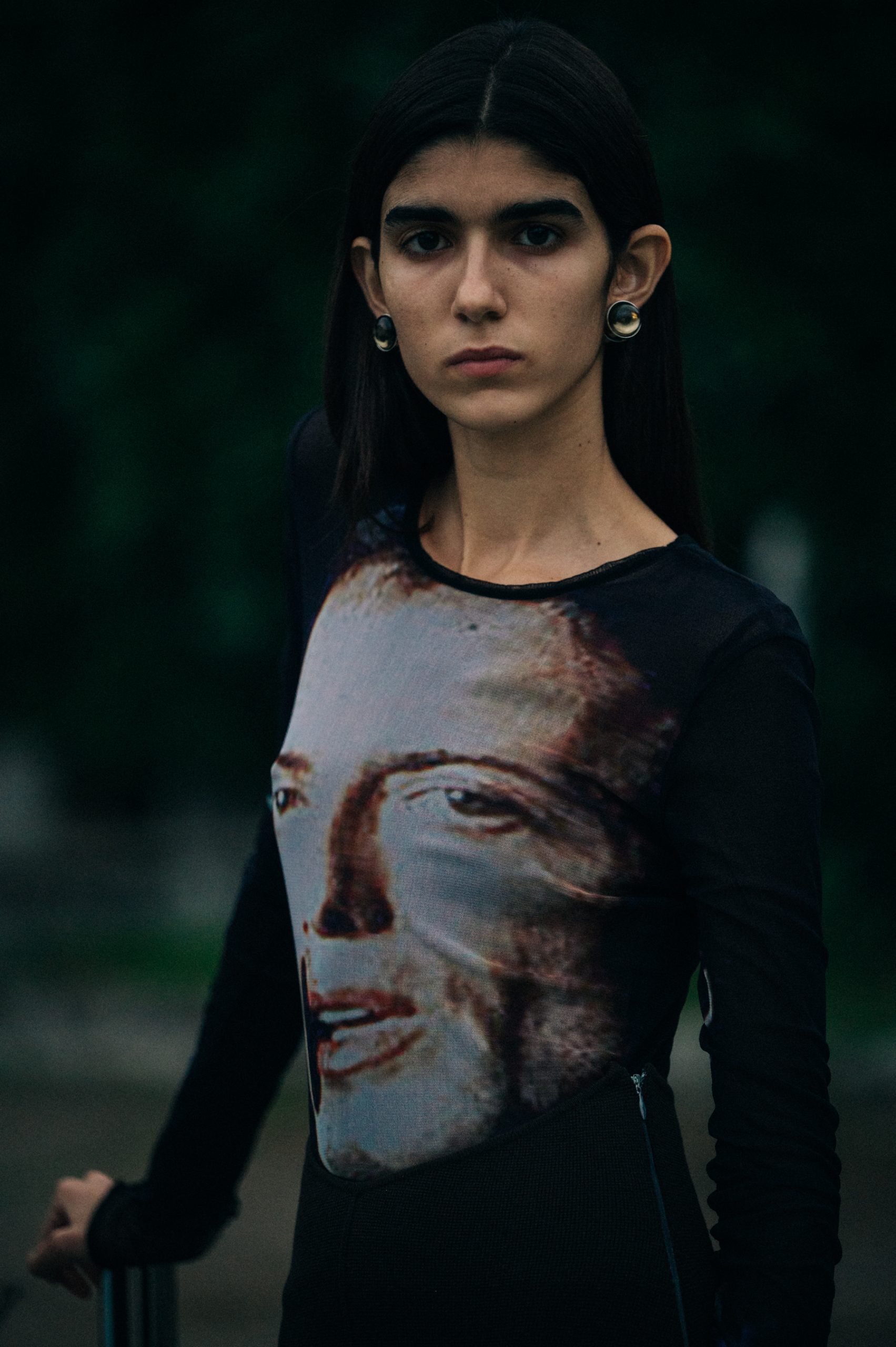 I rode my bike across Milan in a lightning storm to the Lido in the northwest of the city. I was one of two photographers and we were kept outside in the gloom. It was 18:45 and the show was for 19:00. Sunset was for 19:18, and the light was dying. I could see the fully dressed cast inside, and I urged the PR to let them out for First Looks. I don't shoot with any artificial light, so sundown means lights out for me. With my luck, the models were let out around 19:20 and we were allowed to shoot…or in my case allowed to try to shoot.
I pumped up my ISO to a number I try to steer clear of. My shutter speed dropped to a motion-blurring level, and my aperture slammed open like a blackhole, in an effort to let in the last drops of light onto my sensor. I could barely see, let alone focus my lens.
I did my best…don't laugh.
Street
As the years go by, I fall a little more out of love with "street style".
This season gave me mixed emotions. Was it responsible for me to shoot people in a social setting? Were influencers being ethical in showing themselves in these crowds? Was me documenting them also unethical?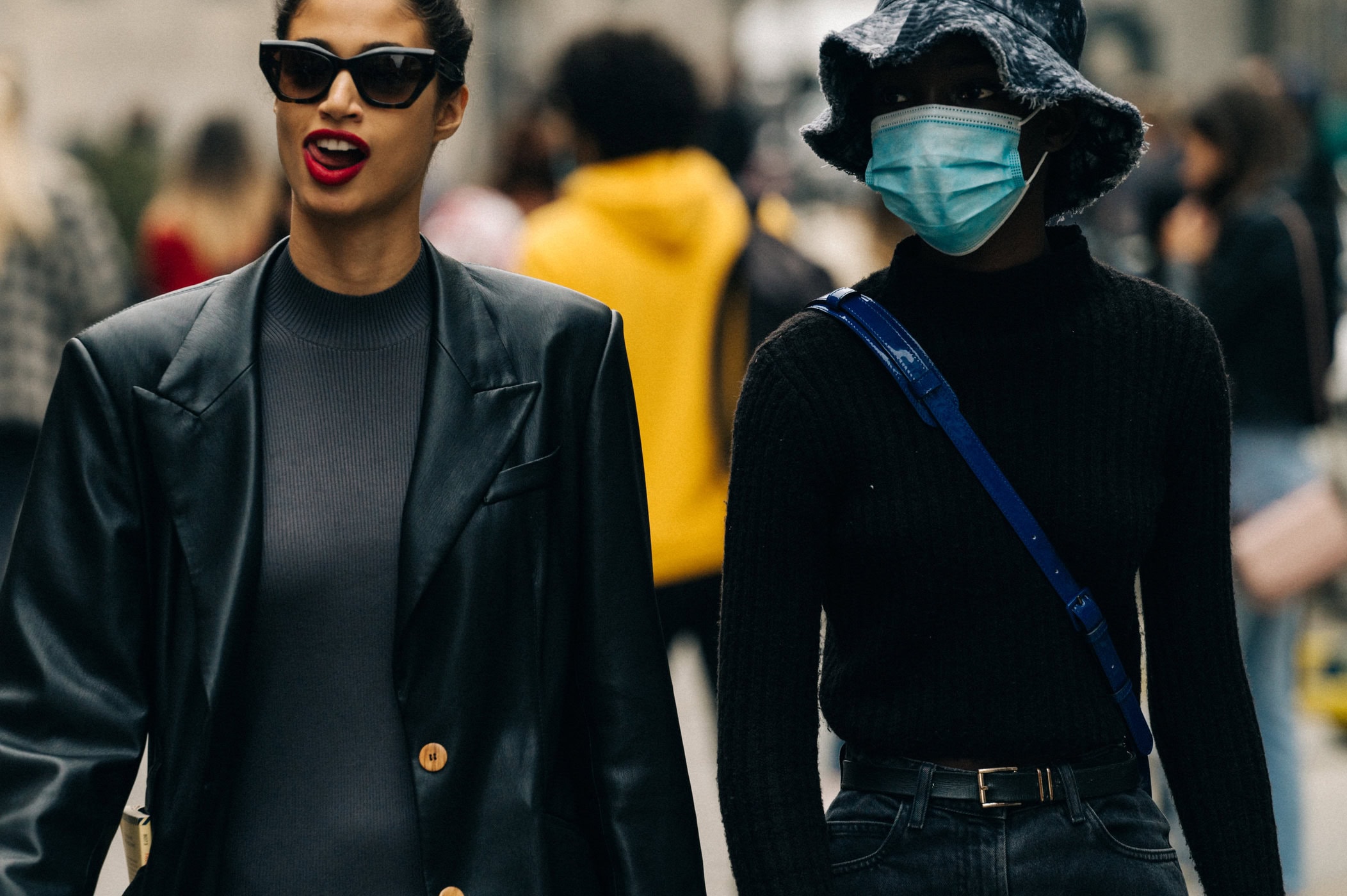 I shut off my brain and did what I'm there to do. I stood far away from everyone and released my shutter. This was not what I would consider to be a creatively inspired "street" shoot for me. I was there as a photojournalist in my mind. This was a moment we hopefully won't have to confront in 6 month's time, and I wanted to show all of the masked show-goers to my audience. I shoot for myself, always. Even when I have a client, I still shoot for myself. This is my way of maintaining my integrity and my sanity.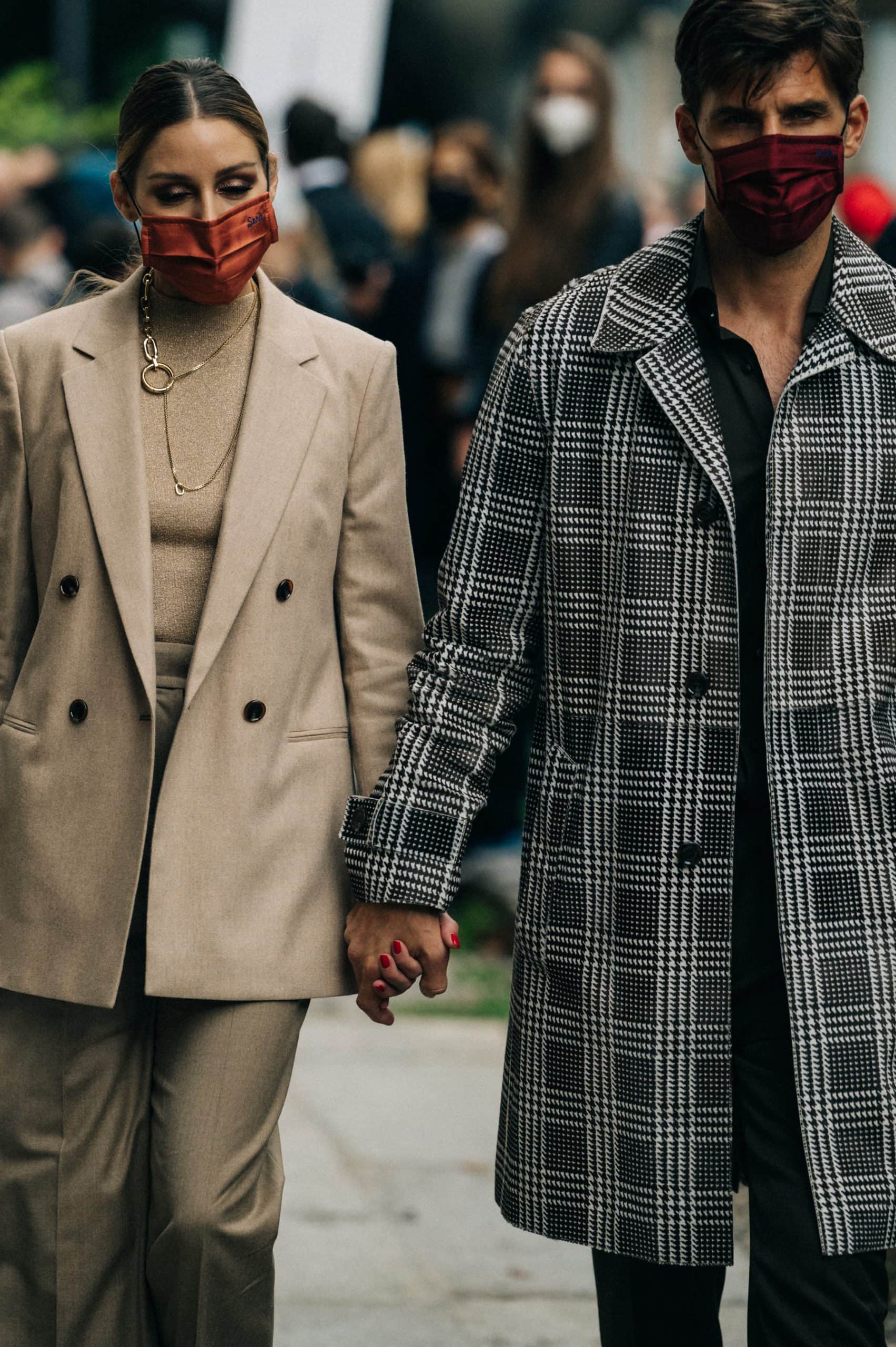 So I shot the street for my own diary, hoping that in the years to come, even decades from now, people will reference photos from SS21 and say "why are they wearing masks?" long after COVID-19 has left us.
City
This is where I started photography. I hated shooting people back in 2004 when I bought my first Nikon D70. I shot buildings. Signs. Cliché hipster with skinny jeans, a faux-hawk, and a Leica…couldn't be bothered with "people". There were 5 billion of us at the time, how in the world could that be interesting! So I shot walls. Cars. Graffiti. Birds. Anything but people. And I still do it today.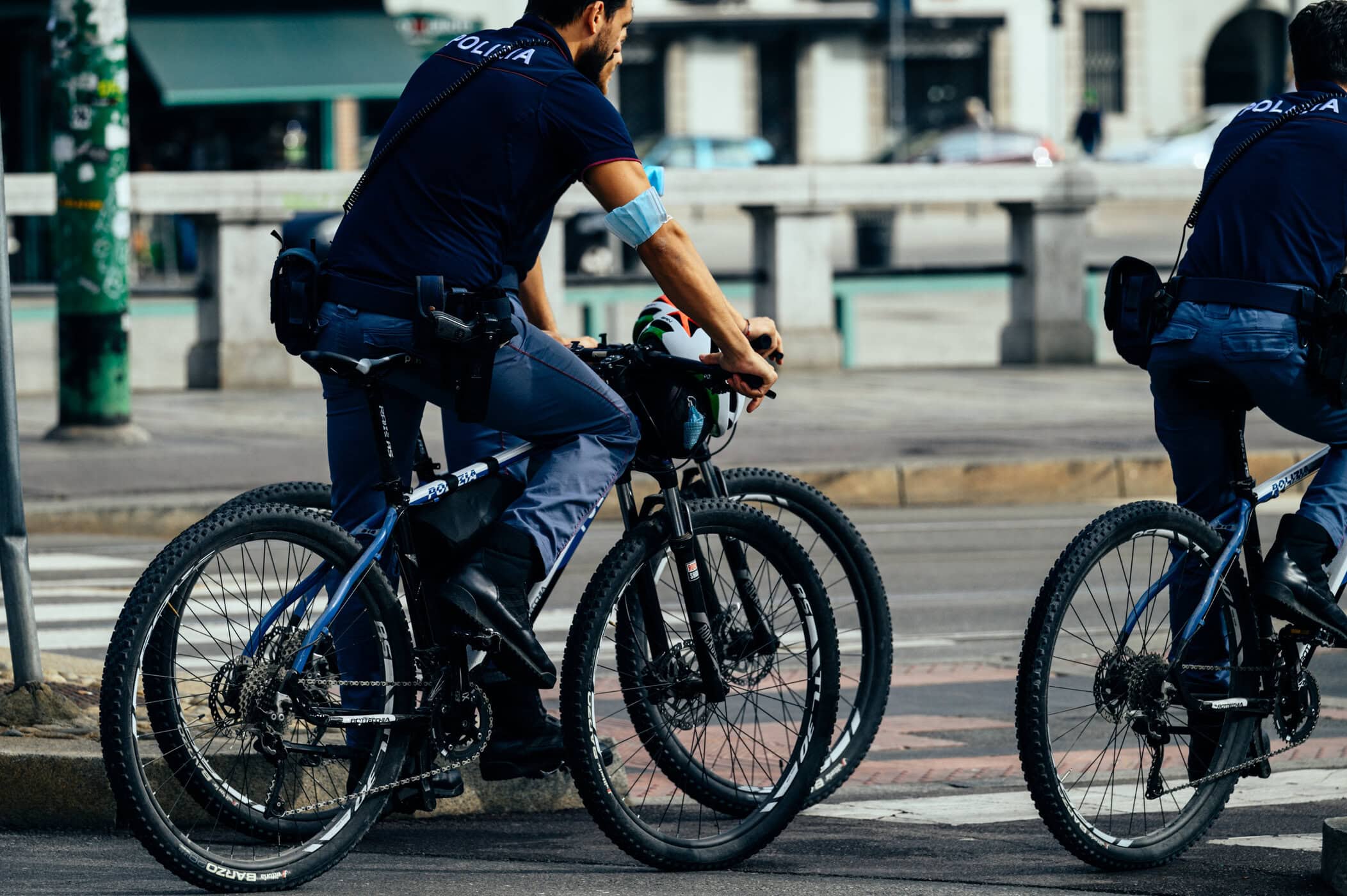 ---