Adapting In Uncertainty And An Iconic Offer Accelerates Prada's Post-Pandemic Growth
Prada S.p.A., the Italian luxury group which houses its namesake label alongside Miu Miu and Church's, reported a total net revenue of €3.36 billion that was cited as nothing short of "remarkable" in the words of chief financial officer Alessandra Cozzani. Outlined in its full-year 2021 results, Cozzani stated that the group's strategy to focus on a distinctive vision, unique products, and direct distribution through its owned retail channels, enabled them to improve their net financial position that stood at a loss of €311 million at the end of 2020, as a result of the pandemic, and the shuttering of the groups store portfolio.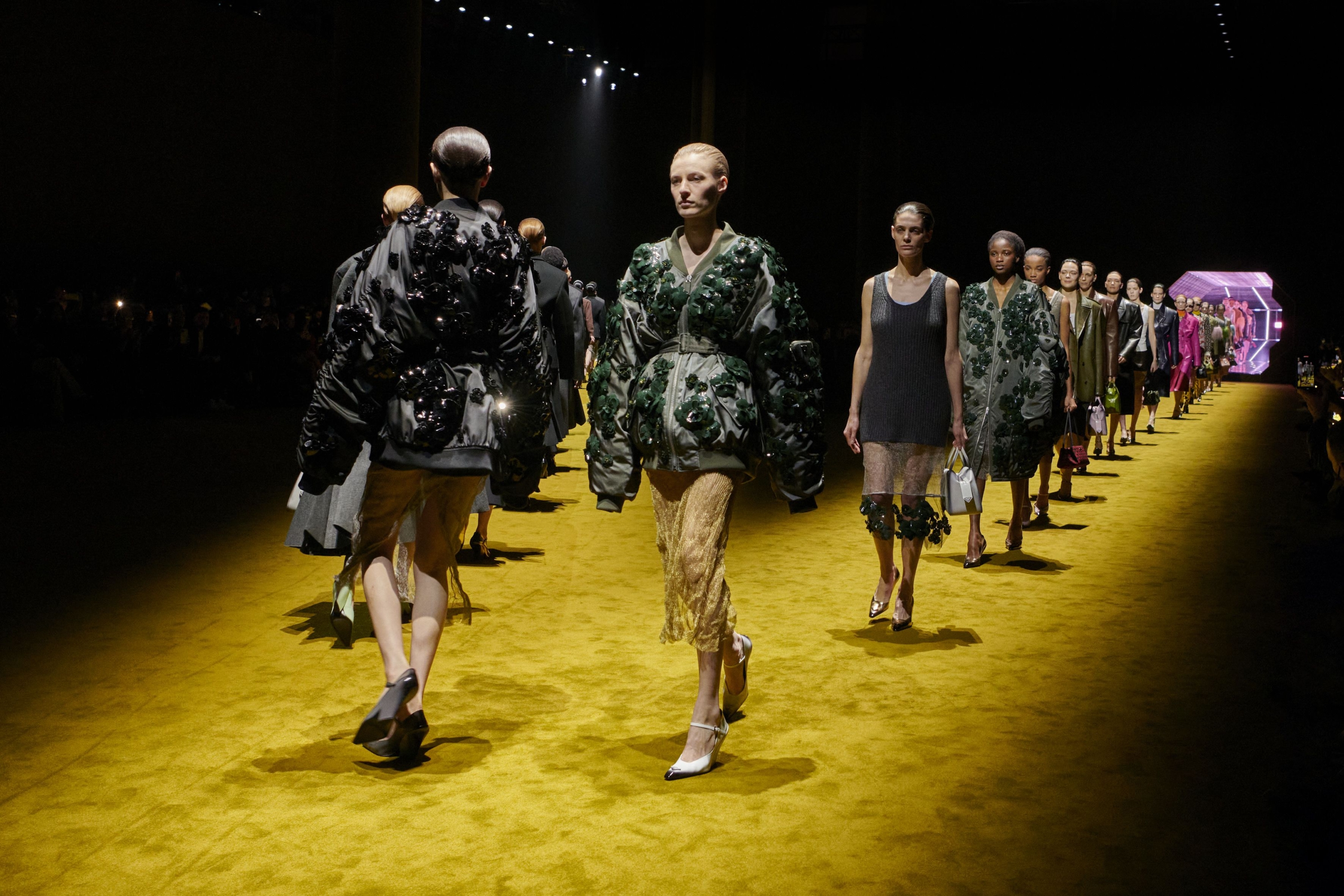 Strong growth in the second half of 2021, was delivered by retail sales of leather goods which stood at €1.53 billion, up by 31 percent when compared to the same period of 2020. Ready-to-wear sales at €826 million, were up by 53 percent compared to 2020, and footwear was reported at €521 million, up by 49 percent when also compared to 2020.  These product categories (alongside jewellery, lifestyle, and beauty) totalled €2.93 billion in sales, which was an increase of 15 percent compared to 2019, which accelerated further in the last quarter of 2021 to 24 percent. Full-year revenues were reported as €3.36 billion, an increase of 41 percent from 2020, and up by 8 percent when compared with 2019. This financial performance was made possible through strategic action which "delivered high quality growth, continued profitability improvement, and positive cashflow generation" said Cozzani.
The effects of the pandemic look to be in the rear-view mirror for the group, as sales returned to levels higher than in 2019, with significant growth seen at retail as customers returned to stores across key regions, most prominently rising by 103 percent across the Americas when compared to the same period of 2020.
The groups operating cash flow also improved for the full year, reaching €751 million, allowing them to "significantly improve the net financial position from [a loss of] €311 million at the end of 2020 to €238 million at the end of December 2021".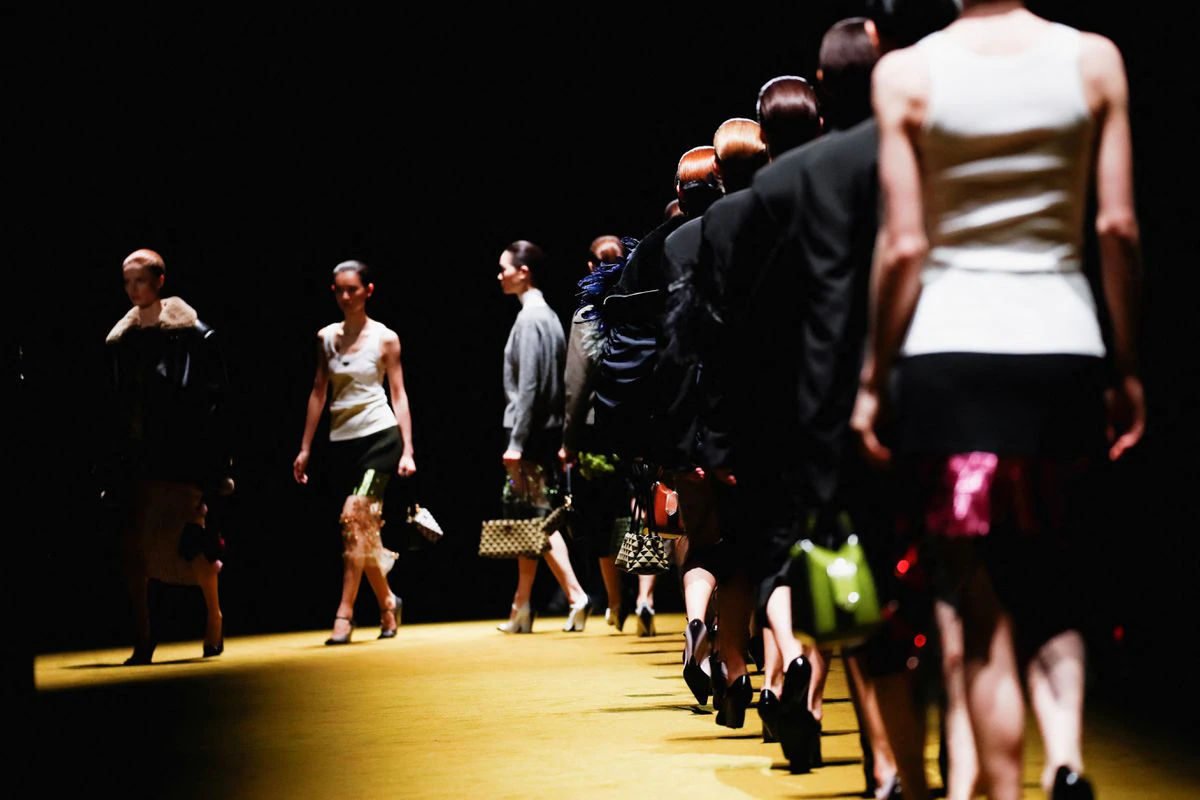 The strong brand positioning of Prada, and its sister brand Miu Miu, resulted in a robust recovery post-pandemic. High demand was leveraged through the backing of iconic heritage lines such as the Re-edition Re-Nylon series that taps into the current zeitgeist for all things early 2000s, and the "superior performance" of both its Prada and Miu Miu ready-to-wear collections, including a collaboration with Miu Miu and Levi's on a range of upcycled denim, and good progress being tracked across the groups high-performance Linea Rossa sportswear lines.
Demand throughout the Asia-Pacific region, saw 'outstanding' sales growth of €1.19 billion (making up 41 percent of global retail sales) during 2021, created by a sustained demand from consumers in key markets compared to 2019, including China at 56 percent, Korea at 90 percent, and Taiwan at 61 percent.  Europe saw a solid rebound to €749 million, from a loss of 11 percent (2021 compared to 2019), up by 35 percent (2021 compared to 2020), the Americas were led by strong progress across the US, Canada, and Latin America, up by 103 percent (2021 compared to 2020) to €572 million, while Japans renewed Covid-19 restrictions adversely impacted sales of €297 million in the first three quarters of 2021, but a gradual recovery was seen in Q4 with flat sales across the region. The Middle East's growth was up to €121 million from 43 percent (2021 compared to 2019) to 62 percent (2021 compared to 2020) driven by local consumption and sales from the staggered return in tourism.
Momentum within retail sales built by local consumption stands out as an underutilised key driver that should be a strategic consideration for brands as one of the many 'learnings' from 2020, doubling down on catering to the local and regional customer with targeted products, activations, and initiatives.
A key part of the group's strategy was to take full control of its distribution channels, strengthening its physical store portfolio – activating 80 pop-ups and renovating 120 existing stores – e-commerce, and managing its third-party wholesale accounts.  Through investment in their retained channels, the group were able to report an excellent performance that was driven by full price sales, coming in at €2.93 billion, which was made up of 88 percent own-retail channels, and €386 million from its wholesale business, due to a strategically "selective approach to traditional wholesale and e-tailers" explained Cozzani. 
The store – whether a flagship or pop-up – is usually the first point-of-entry for the customer to experience a brands universe, enabling the clear communication of the creative directors vision, as well as a space to offer experiences, information, and services that will foster loyalty and repeat purchasing, especially at the luxury level. It is little wonder then, that Prada have focussed on its own portfolio as a key area for growth, which continued to perform despite 'varying global lockdown restrictions'.
As 10 percent of the group's stores were closed on average during the 2021 period, online sales delivered "outstanding growth" (7 percent of total retail sales) and were cited as a key part of the brands strategic progress on direct distribution, experiencing a five-fold increase with strong double-digit sales compared to 2020. Despite the uncertain outlook that has punctuated the start of 2022, an accelerated retail sales trend of 24 percent growth in the fourth quarter of 2021, which was achieved with an average of 2 percent of stores closed, points to positive signs of strategic progress for the group. Cozzani also expressed that they were on track to continue accelerating this trend throughout 2022.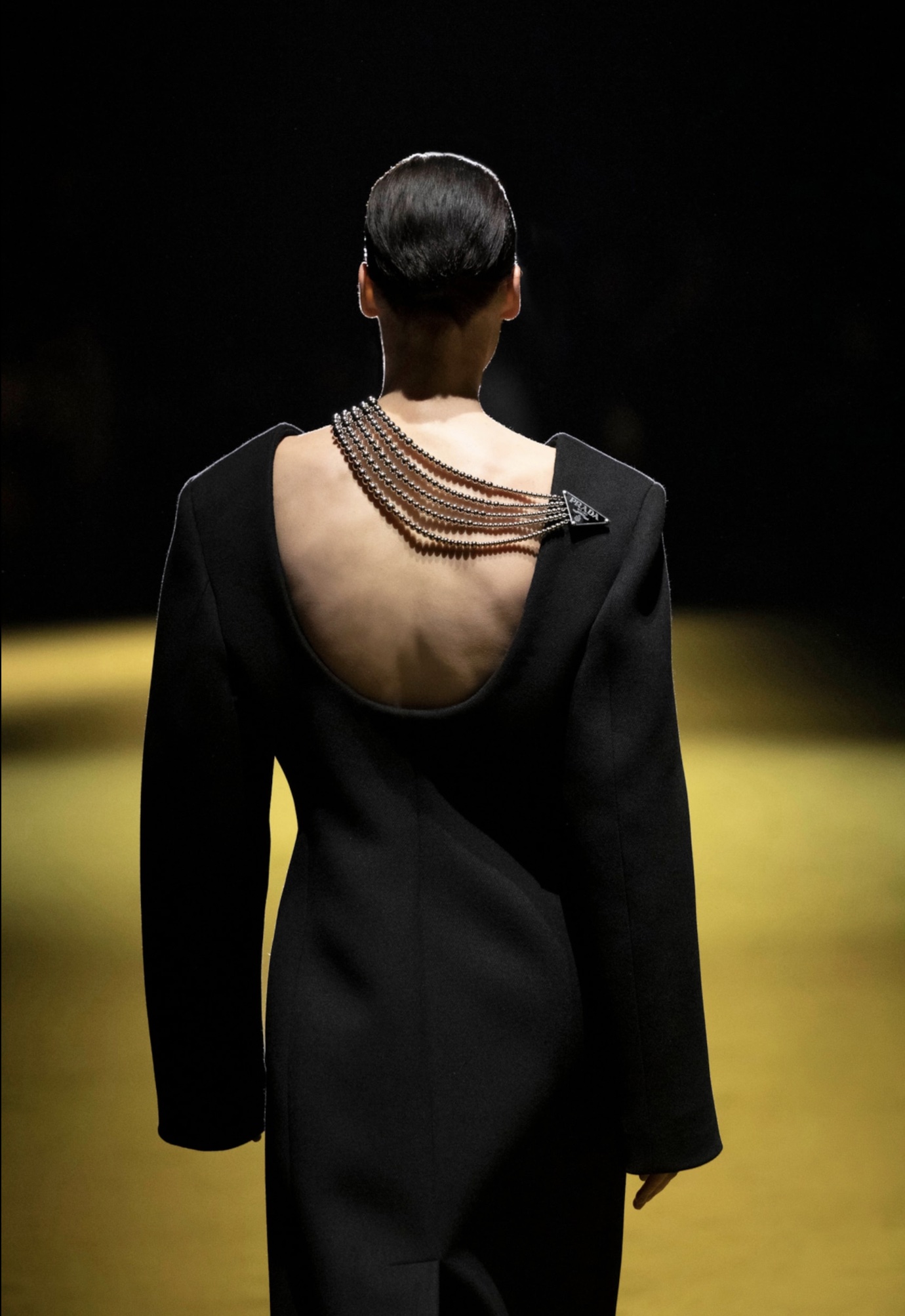 The positive sales trends that were garnered by the ready-to-wear collections at both Prada and Miu Miu "which registered 36 percent and 53 percent growth compared to 2019 and 2020 respectively" according to Cozzani, will no doubt build on the success of its most recent collections and it's stand-out micro mini skirt style, the cultural cache of which cannot be underestimated. Causing waves across social and traditional media publications, the popularity of this single product which retails for £820.00, has created a moment of hyper-visibility with a younger, more aspirational generation of consumer – meeting one of the group's core priorities ahead of target.
Accessories were also a key driver for growth, and made-up 52 percent of retail sales in 2021, this was followed by ready-to-wear at 28 percent, and footwear at 18 percent. The highest demand was registered in the Americas which saw growth of 52 percent in the first semester, accelerating to 82% in the second semester.
A Positive Outlook
As global economies continue to experience the ripple effects of two years of living through a pandemic – that is experiencing a resurgence in infection rates within China and South Korea – coupled with the ongoing conflict between Ukraine and Russia, businesses are having to brace for impact. Building agility into their medium-term strategy's that allow them to adapt to uncertainty. A point that was recognised by Prada's chief executive officer Patrizio Bertelli "These results consolidate our confidence in the achievement of medium-term targets, even though right now it is..difficult to assess all the implications of the war in Ukraine on the global economy".
The outlook for the Prada group looks set to remain positive as their full-year results attest too, strong cash flow and retail sales that have seen the group increase their profitability, will only serve to accelerate their key strategic pillars of focussing on unique products, direct distribution, sustainability, and a distinctive vision from two of the industry's most respected independent thinkers. Despite not being able to "forsee at this stage the impact of current events on the luxury goods industry" as was acknowledged by executive chairman Paolo Zannoni in his closing remarks, the group is set on a path of continued growth in 2022.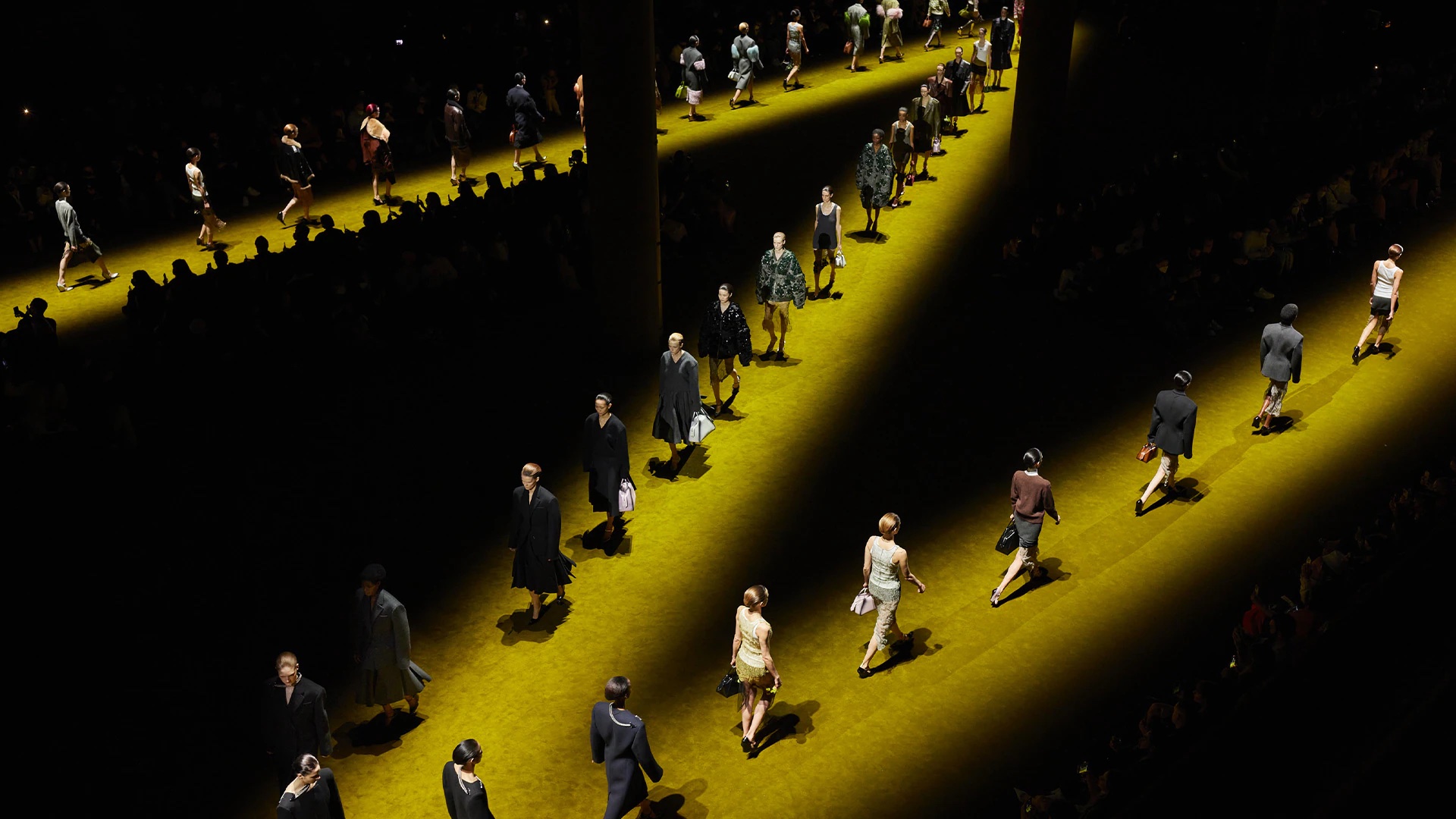 ---