Akris Centennial Celebration
By Dao Tran
Akris celebrates its 100 year anniversary this year. The Swiss house known for its exquisite quality and understated elegance will kick off a year-long string of events, beginning with its first return to a physical show in Paris this Saturday. In a whirlwind tour of the US, they will host a string of events in October, beginning with Neiman Marcus in Chicago, in their new flagship store designed by David Chipperfield in Washington, D.C., and then do an exclusive book launch in New York with Bergdorf Goodman. Then they take it to Tokyo in the spring, to do the same thing in a new store in Ginza by Chipperfield that they opened this year. Chicago will also be the home of a new Chipperfield designed store to open next year. All this exciting news to tie together the three chapters of looking at the past, celebrating the present, and boldly stepping into the future.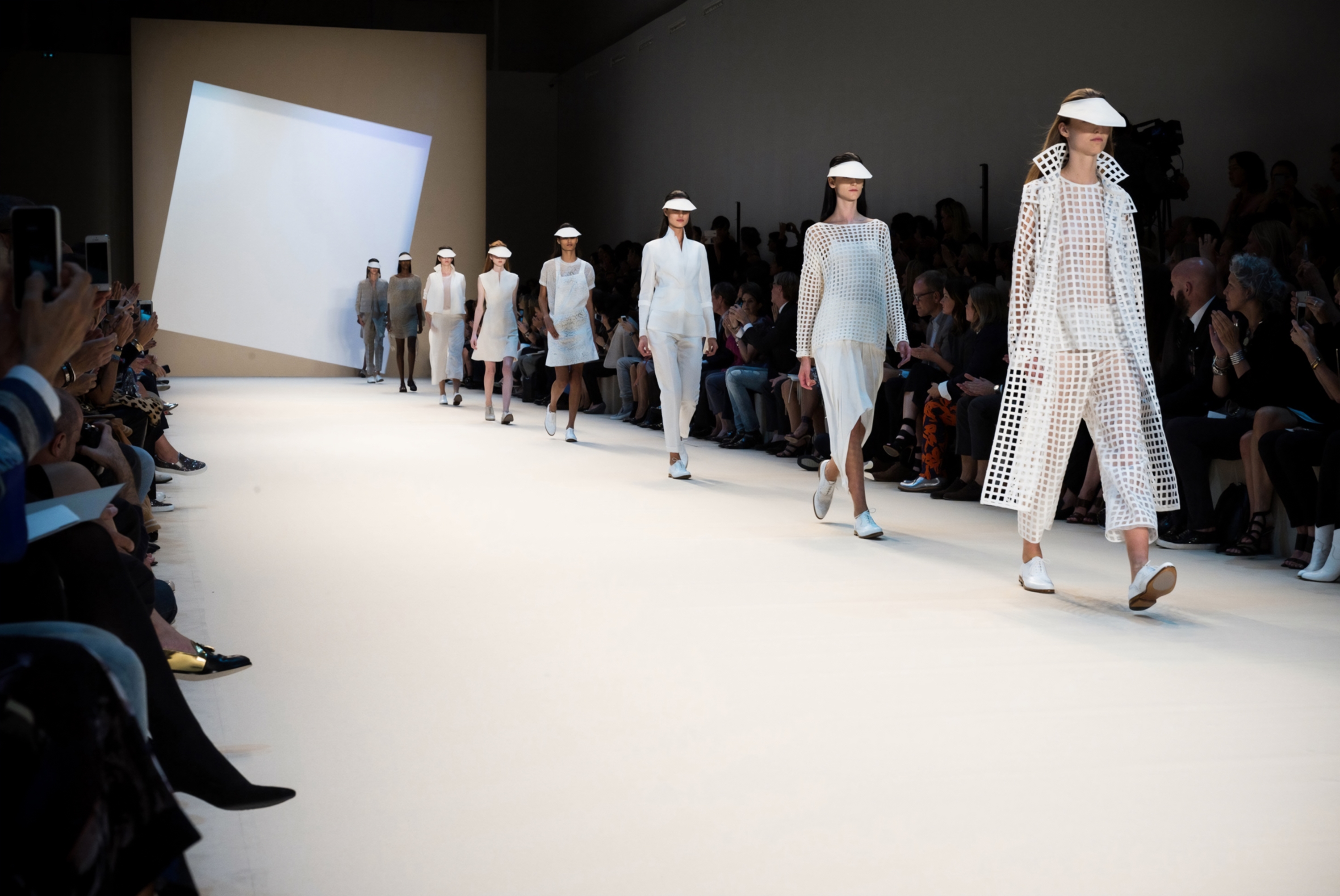 Prior to their show, The Impression got a chance to speak to Albert Kriemler, creative director and third generational owner of the house, to get a temperature check and talk about the upcoming events, where he's standing, how he got here, and where he's going.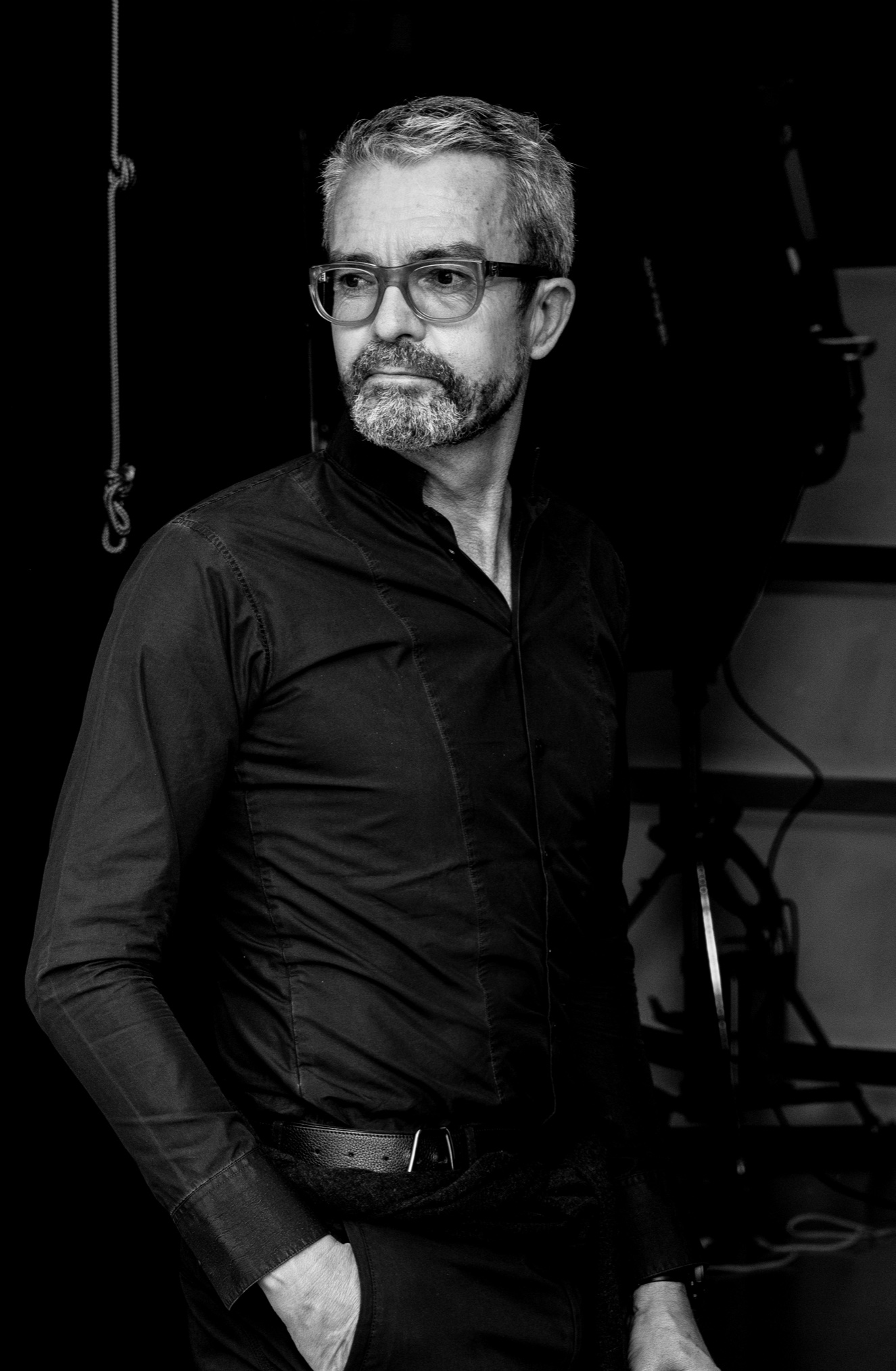 I believe that fashion should surprise. More than ever, when you're getting ready for 100 years, you go through a lot of emotions. At a hundred years, one tends to look back, but for me, it's much more a look back to move forward into a new century.

– Albert Kriemler, Creative Director of Akris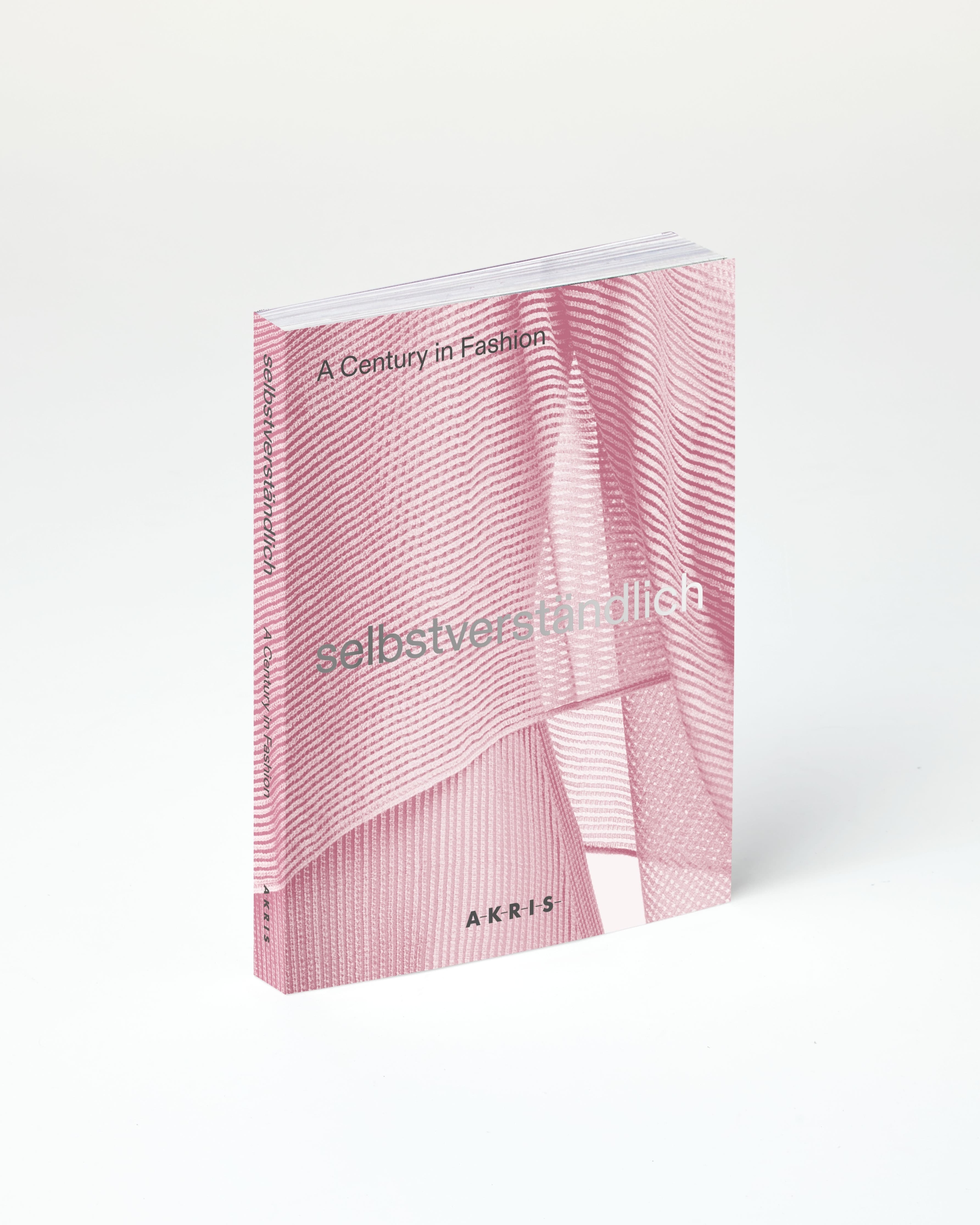 This process is encapsulated in a book to be released in October which portrays its century in fashion: Selbstverständlich. The German word selbstverständlich is difficult to translate, yet it perfectly captures Albert's approach to design and aesthetic ideal of clothing: that it should be natural and self-evident, embodying an effortlessly compelling modernity that defines a woman's presence and enhances her charisma. He uses the interplay of cut, fabric, drape and color to make the wearer feel protected, empowered and at ease. The freedom of movement which arises makes one feel good in one's skin and therefore look good. This is also the secret to the timelessness of the clothes, which he really saw when looking back at the archives and was surprised at how relevant they are today.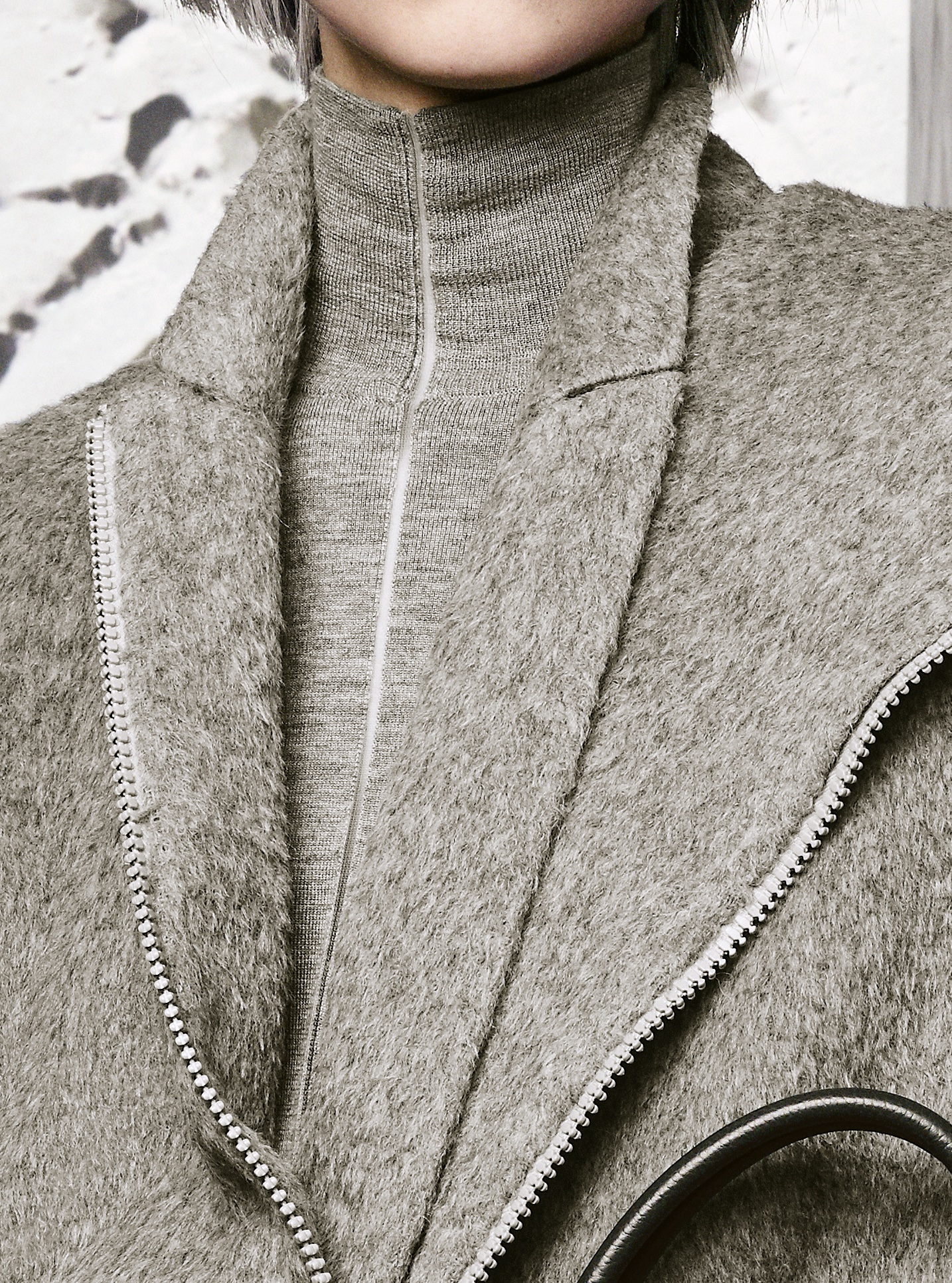 In fact, nine pieces from the eighties and early nineties of his over forty years in the job inform the base of this collection and this century moving forward. The first is a coat which his father designed in 1978, which marks the beginning of their work with the lux 800 g double-face cashmere which is a continual draw to this day. It honestly makes facing winter an infinitely more pleasurable experience. The second is the heart print that launched the beginning of his over thirty-year collaboration with Gianpaolo Ghioldi, one of the best textile designers and printers in Italy serving premium fashion houses.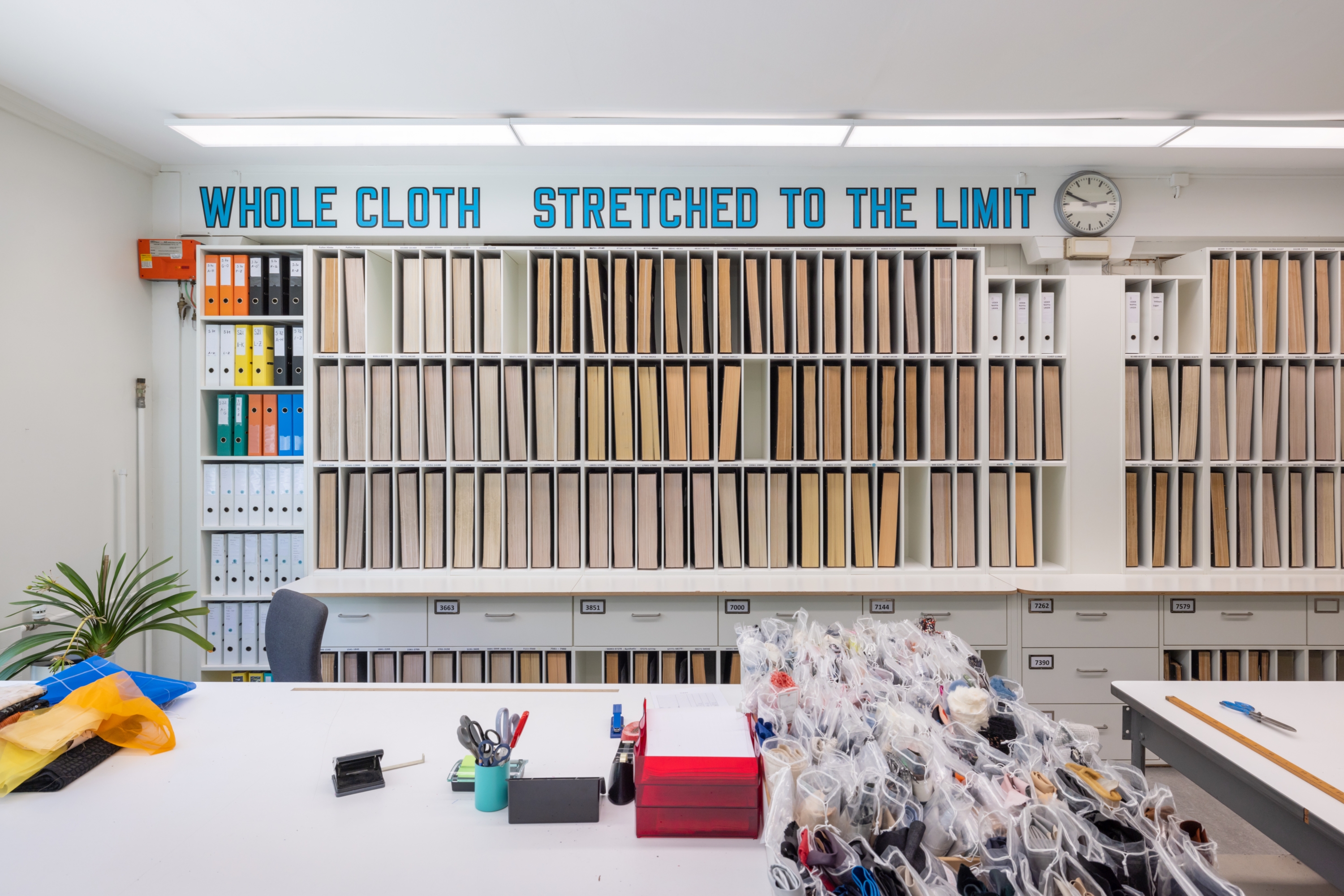 Another is a lace pattern from 1983 which, funnily enough, came about because he was not allowed to do embroidery – his father was strict and said St. Gallen embroidery is too expensive, so if he needed other fabrics, do lace. This one took six months to reproduce. The other pattern for the season is one that Kriemler's team actually came up with and gifted him for the upcoming milestone. They created a pattern from his sketches, which is really charming because it shows the relationship he has with his team. As he said,
In the book, I pay tribute to the eight masters without whom I could never have done it. These are my tailors, one handbag designer and one knitwear designer.

– Albert Kriemler
Kriemler is deeply motivated by relationships and has long standing ones with his collaborators. Instead of an artist collaboration this season, he teased that it all comes together with an artist's work which we will see at the show. This is always a highlight, to see which artist will be featured next. Can't wait to see the show!
---