Review of Alan Crocetti "Deep Fantasy" Fall 2022 Ad Campaign by Photographer Szilveszter Makó with models Teti Mar and Yiyan Yang
Alan Crocetti explores fantasy and freedom with a gorgeous new campaign for the jewelry designers "Deep Fantasy" Fall 2022 collection. The campaign was captured by photographer Szilveszter Makó.
Merging inspirations as eclectic as psychedelics, sex toys, and exacting classical craftsmanship, the collection boldly and beautifully carries forward Alan Crocetti's boundaryless exploration of intimacy, multiplicity of self, and bodily expression.
Working with his signature style that draws inspiration from Renaissance portraiture, Makó unites elements of classical sculpture and contemporary, gender-fluid sexuality. He draws out the intimate power of the bodies and attitudes of his models, who are at once masculine and feminine, dressed in revealing and sheer swathes of fabric or angular suiting, and fitted with feathery elf ears. While most of the images are solo portraits, in a few their bodies intertwine, in one even forming into a centaur – a striking image of pushing beyond the constraints of the body and the self.
Quietly profound, engrossingly intimate, and uniquely sexy, this campaign again confirms Alan Crocetti as one of the most original and exciting voices making use of the portraiture-based fashion campaign format today.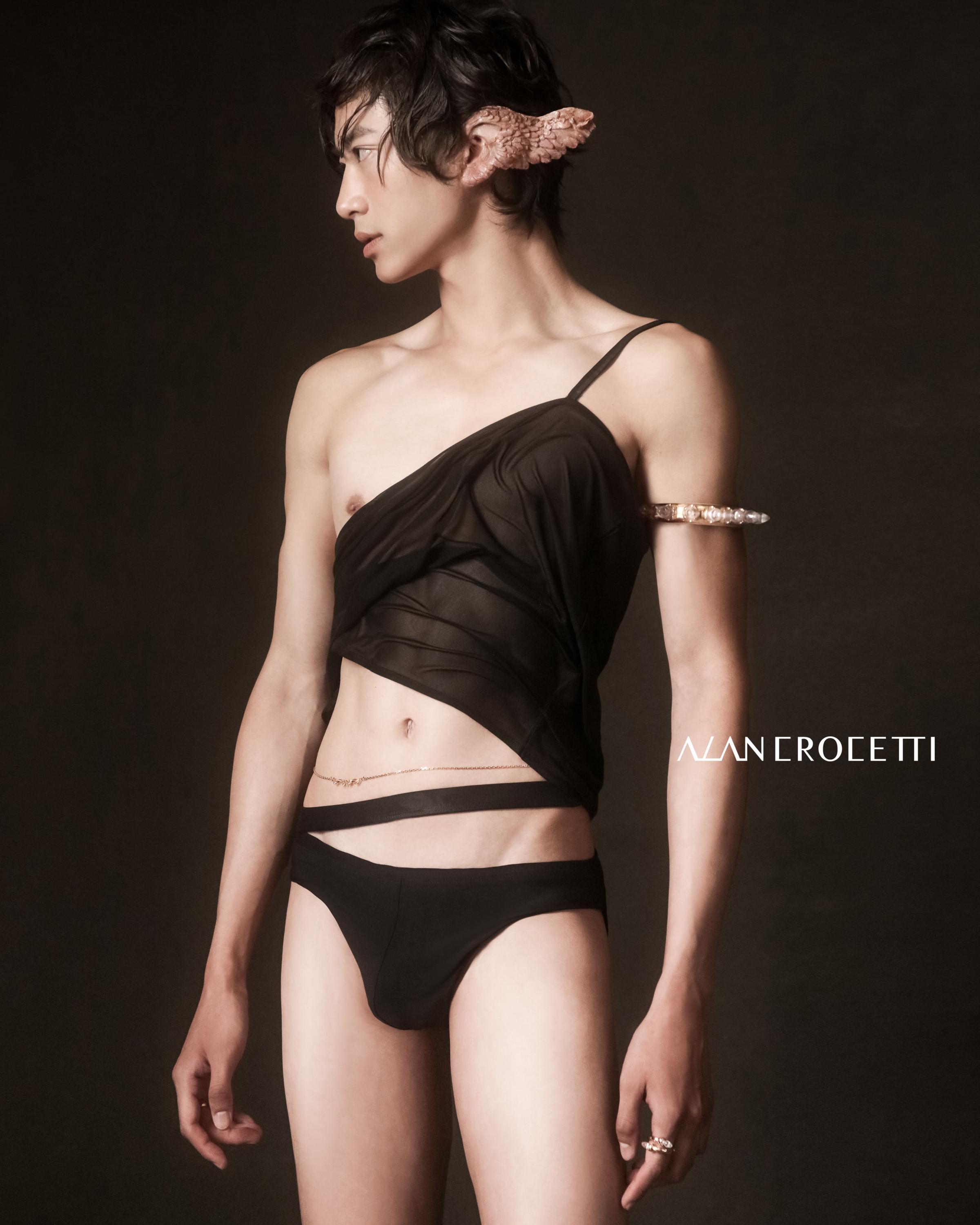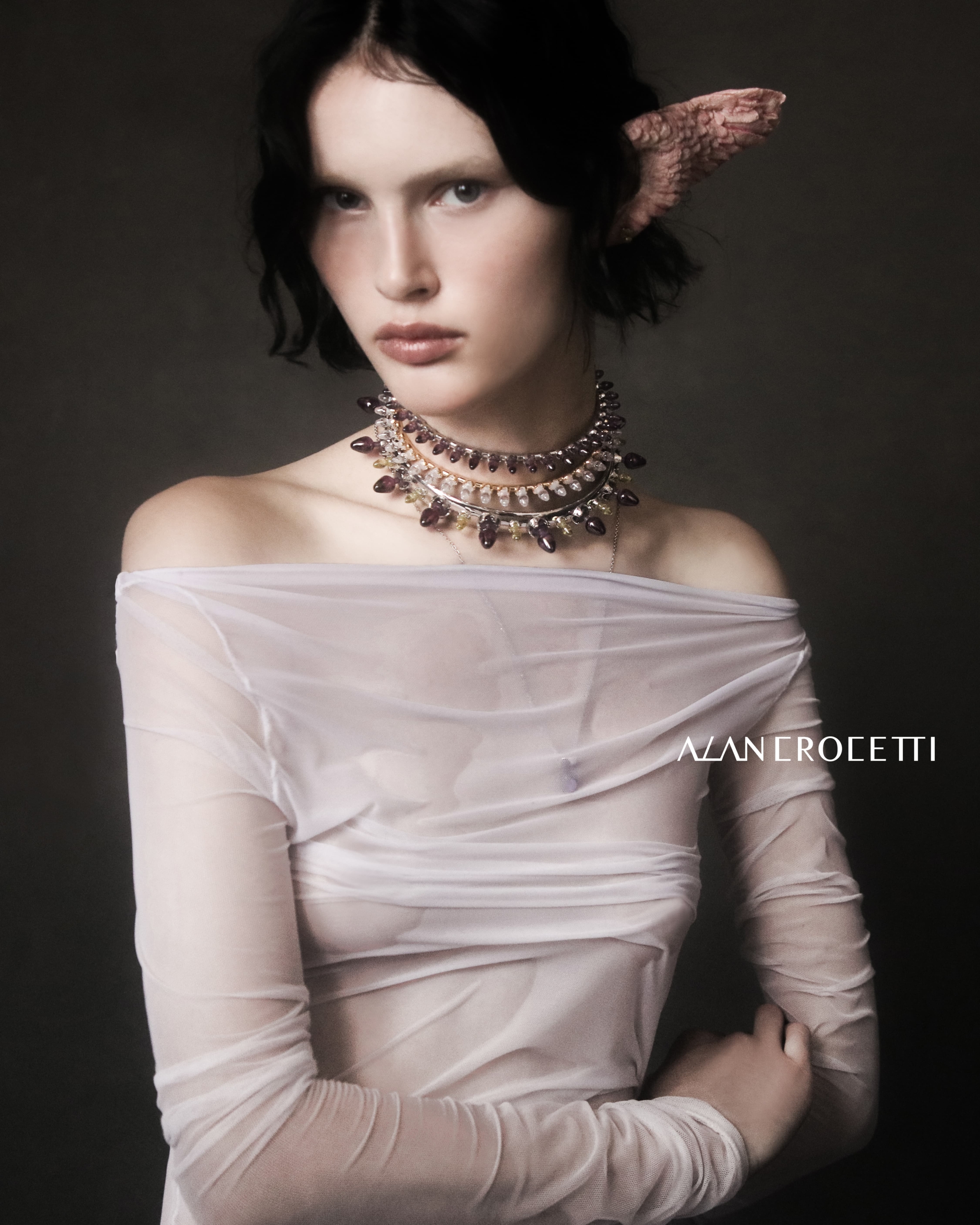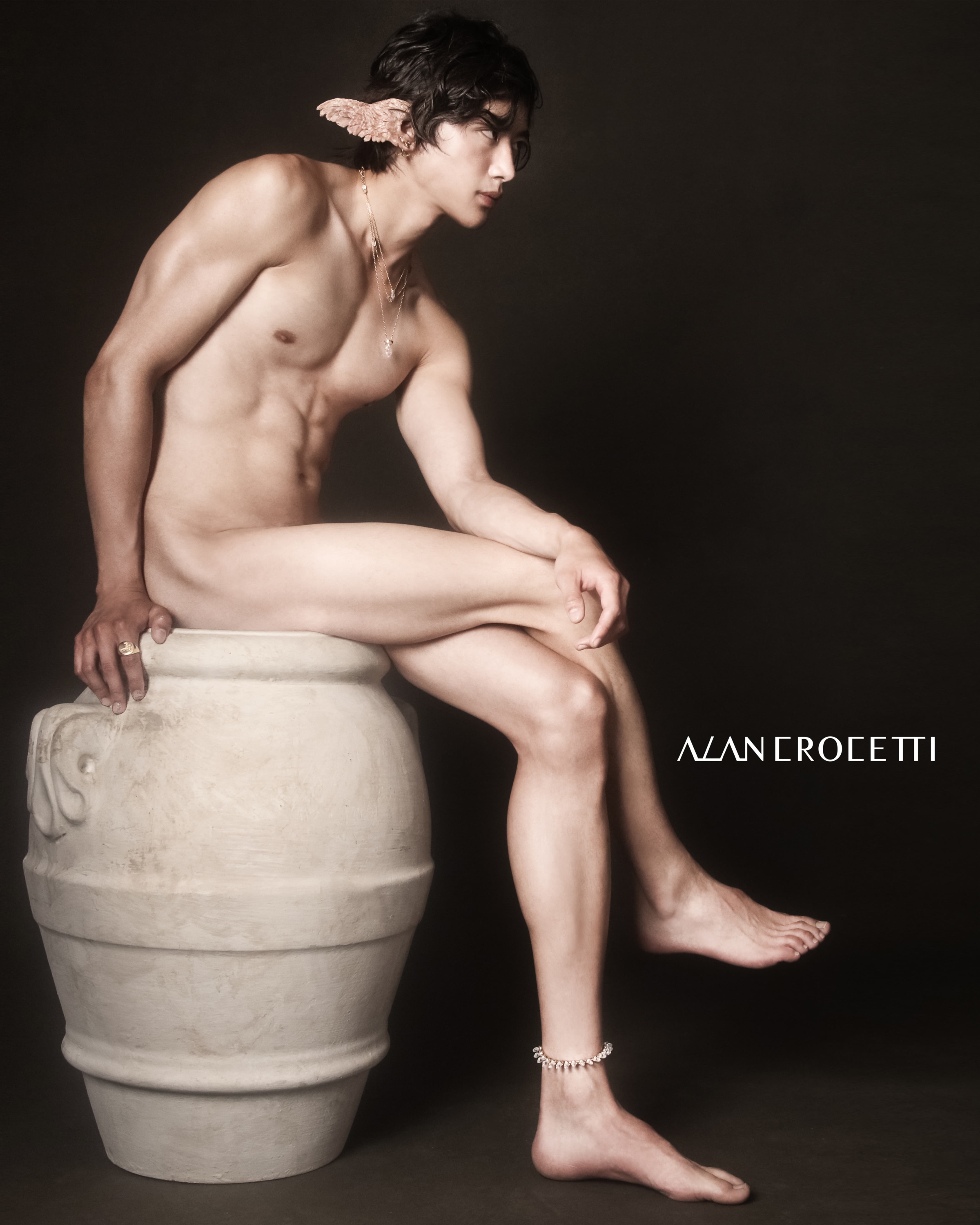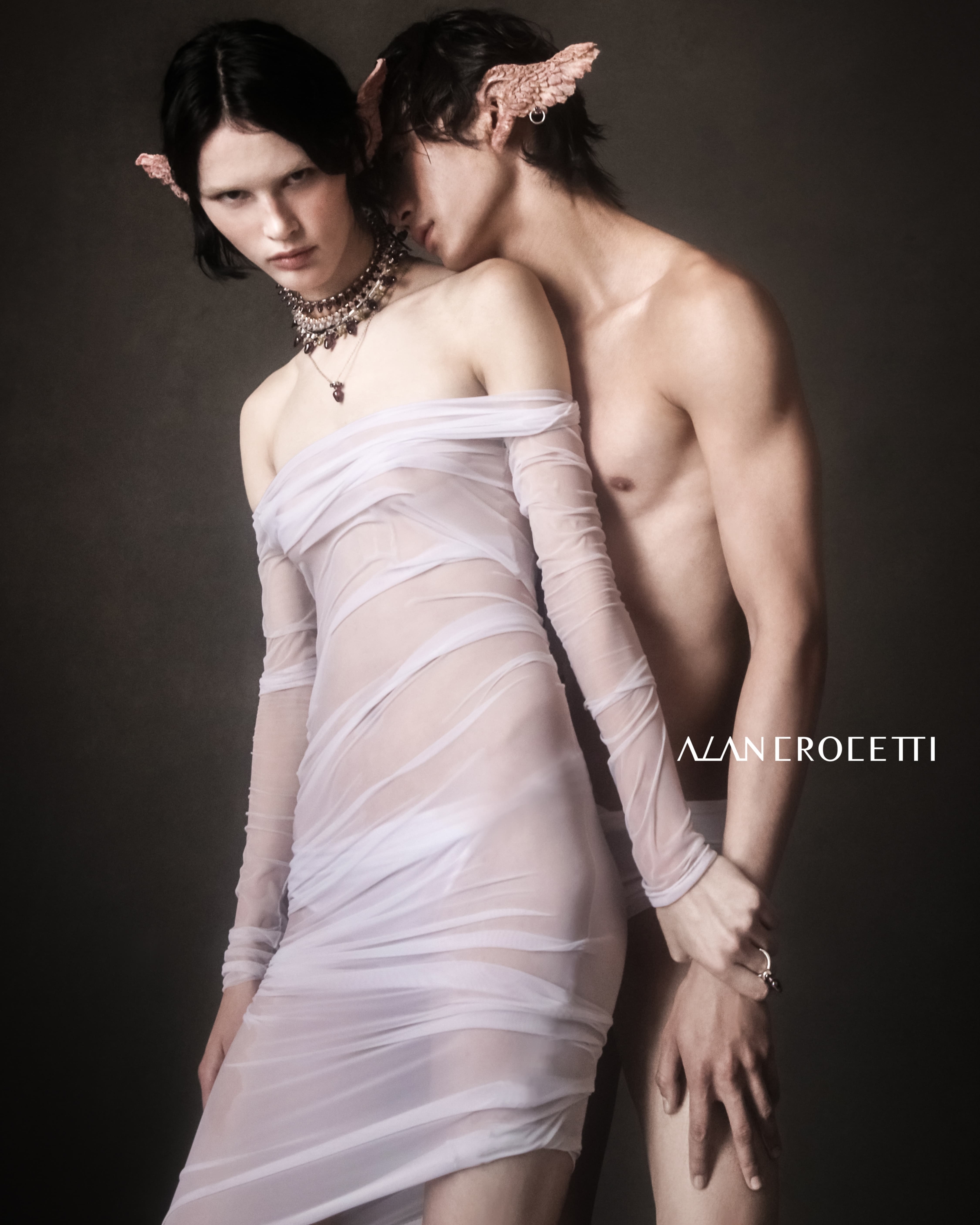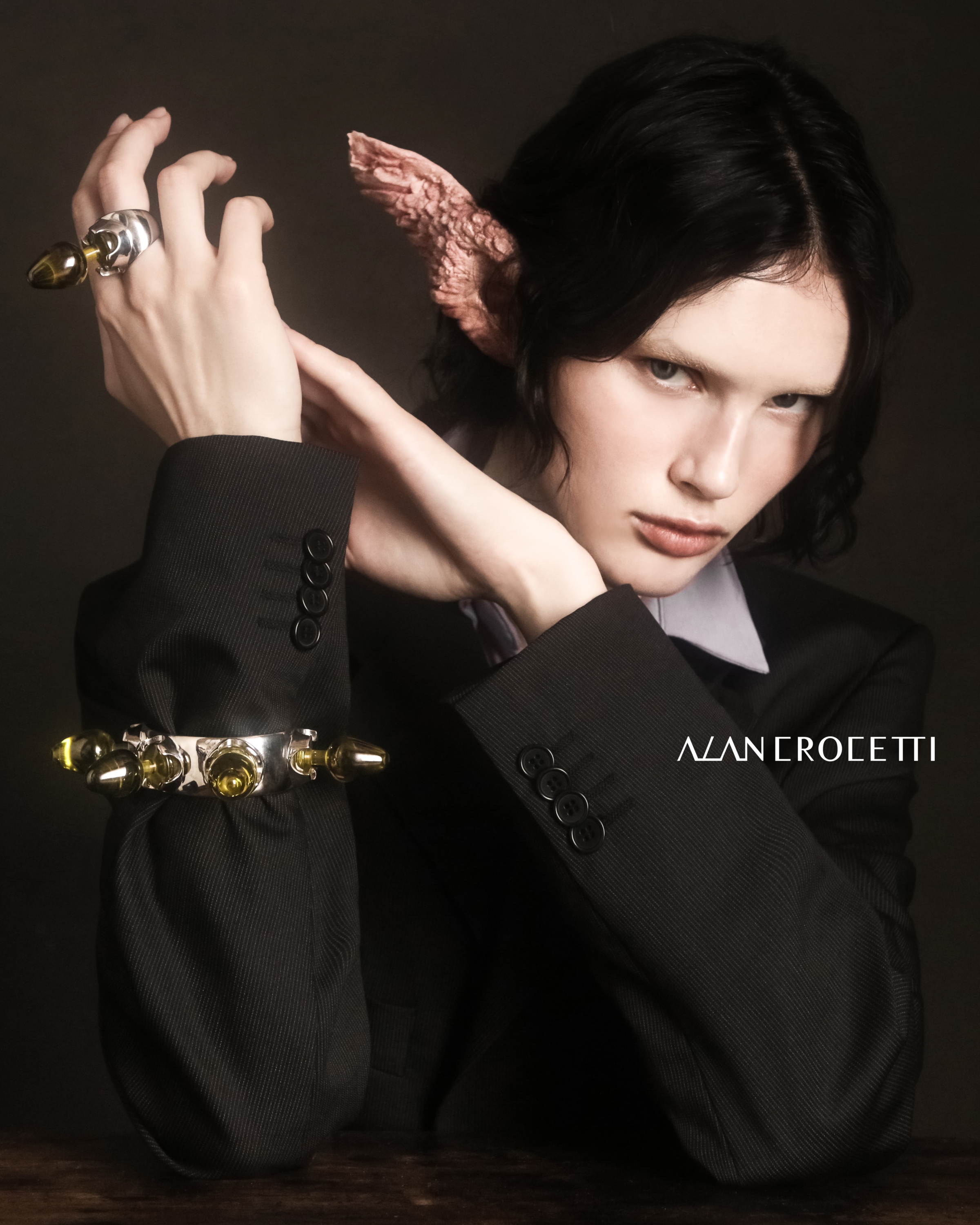 Alan Crocetti Creative Director | Alan Crocetti
Photographer | Szilveszter Makó
Executive Producer | Siyan Chen
Models | Teti Mar and Yiyan Yang
Makeup | Vanessa Icareg
Prosthetic Artist | Greta Giannone

---