The Day The Michele Magic Died
Another day, another exit, as the cut-throat nature of the fashion industry once again wields its axe, it has been confirmed that after seven years into his time with the luxury fashion house Gucci, Alessandro Michele has stepped down from his role leading the brand, after being appointed Creative Director in 2015.
This move highlights luxury executives re-focus on the bottom line, especially in the face of uncertain global and economic headwinds. This announcement also comes off the back of Kerings re-shuffle at Bottega Veneta, which saw Daniel Lee (newly appointed Creative Director at Burberry) ousted, and replaced with Matthieu Blazy, who having worked at Lee's right-hand made the transition – almost – indiscernible on the runway, except that Blazy doubled-down on the ateliers history of craft and is championing a modern wardrobe for the way in which women want to dress today.
---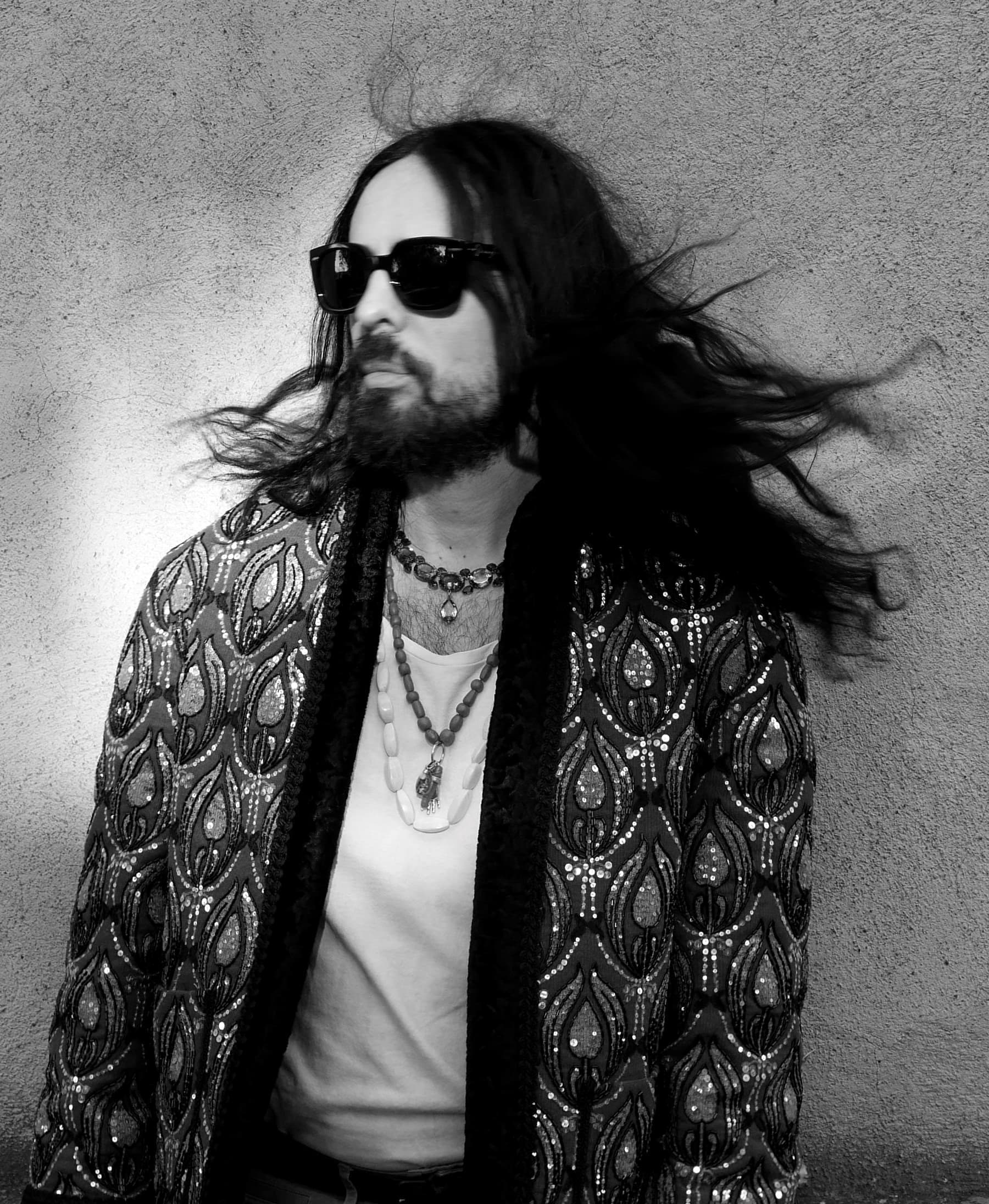 There are times when paths part ways because of the different perspectives each one of us may have. Today an extraordinary journey ends for me, lasting more than twenty years, within a company to which I have tirelessly dedicated all my love and creative passion. During this long period Gucci has been my home, my adopted family. To this extended family, to all the individuals who have looked after and supported it, I send my most sincere thanks, my biggest and most heartfelt embrace. Together with them I have wished, dreamed, imagined. Without them, none of what I have built would have been possible. To them goes my most sincerest wish: may you continue to cultivate your dreams, the subtle and intangible matter that makes life worth living. May you continue to nourish yourselves with poetic and inclusive imagery, remaining faithful to your values. May you always live by your passions, propelled by the wind of freedom.

— Alessandro Michele
---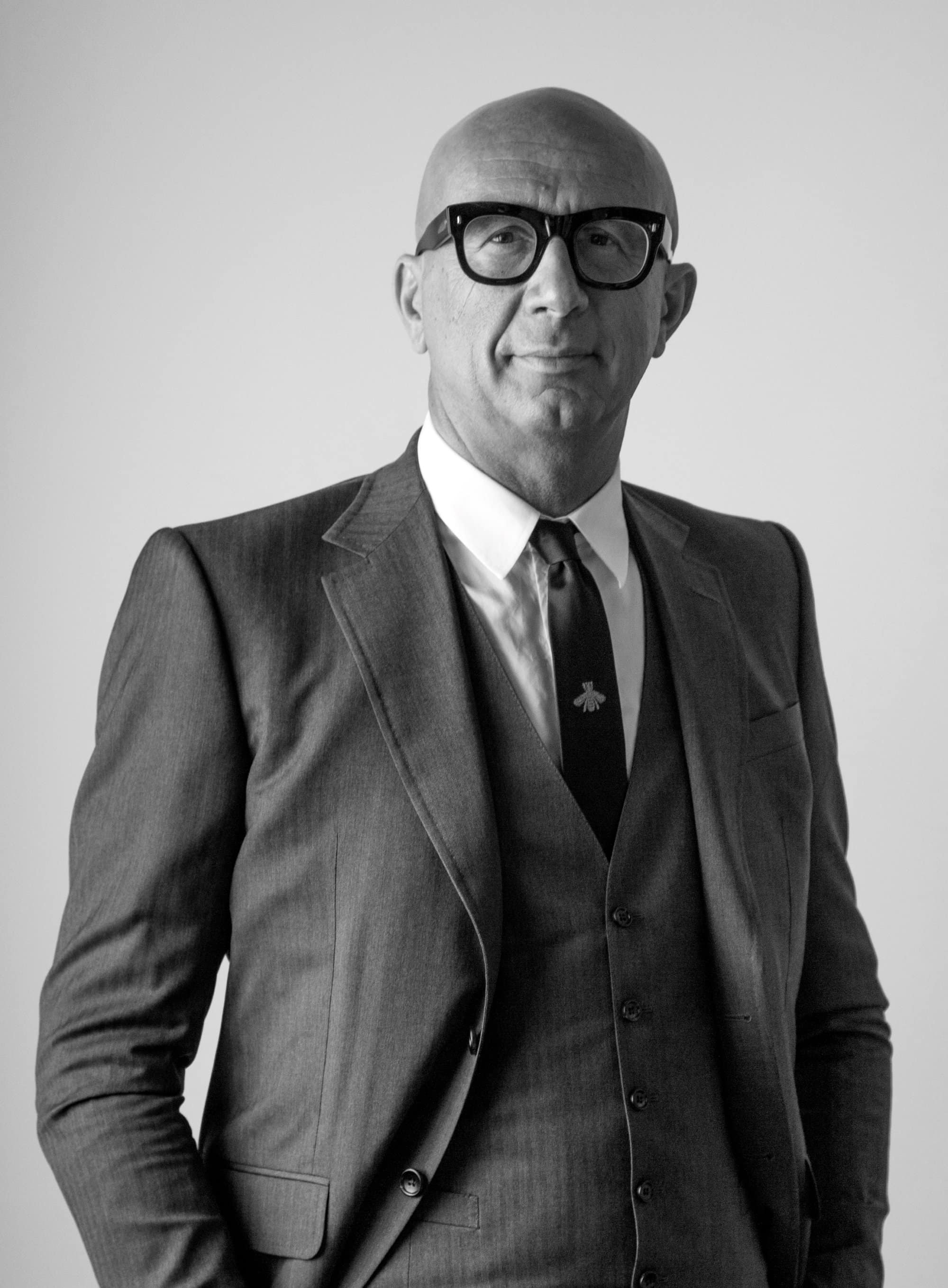 I was fortunate to have had the opportunity to meet Alessandro at the end of 2014, since then we have had the pleasure to work closely together as Gucci has charted its successful path over these last eight years. I would like to thank him for his 20 years of commitment to Gucci and for his vision, devotion, and unconditional love for this unique House during his tenure as Creative Director.

– Marco Bizzarri, President and CEO of Gucci
The road that Gucci and Alessandro walked together over the past years is unique and will remain as an outstanding moment in the history of the House. I am grateful to Alessandro for bringing so much of himself in this adventure. His passion, his imagination, his ingenuity and his culture put Gucci center stage, where its place is. I wish him a great next chapter in his creative journey.

– François-Henri Pinault, Chairman & CEO of Kering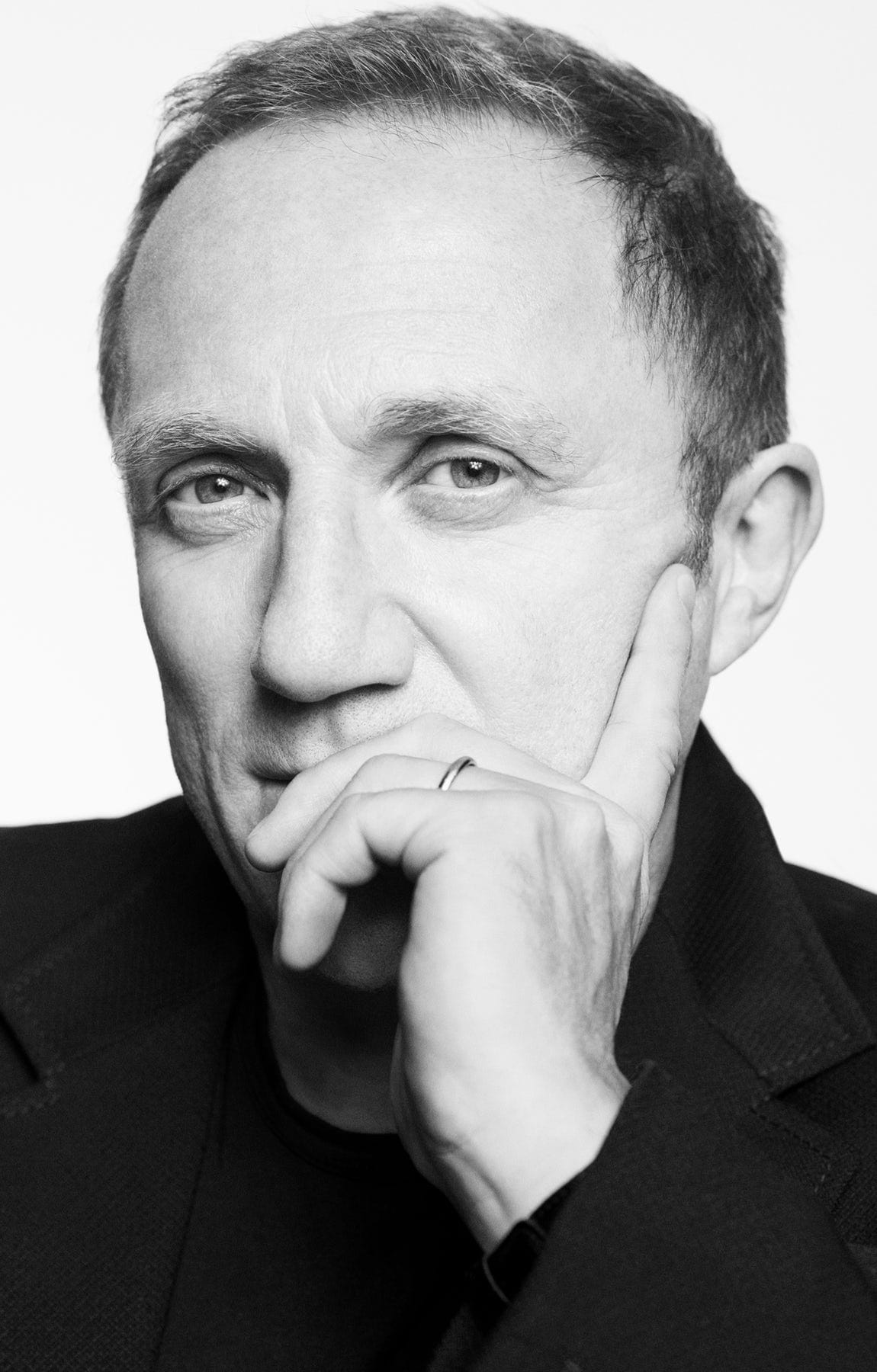 A relative industry unknown, Michele has been ingrained in the DNA of the Gucci brand for a little over 20 years, joining the Italian luxury house in 2002, he was invited by then creative director Tom Ford to join the London-based design office, which was swiftly followed by a promotion to Senior Designer of leather goods, before a further elevation to 'Associate Creative Director' under Frida Giannini. Many will say he has been single-handedly responsible for ushering in a new wave of Maximalism, which leaned on a heavily curated, layered aesthetic speaking to the more-is-more mindset of the mid-aughts, but also a tangible Grannys-attic-cum-vintage-vibe. The designer completely pivoted Gucci from Gianinni's glamorous jet-set reign to embrace the genderless revolution that was emerging around the time of his debut in January 2015 with the Men's Fall 2015 collection, where both male and female models walked their respective runways in pussy-bow blouses, low-slung trousers, and knitted vests.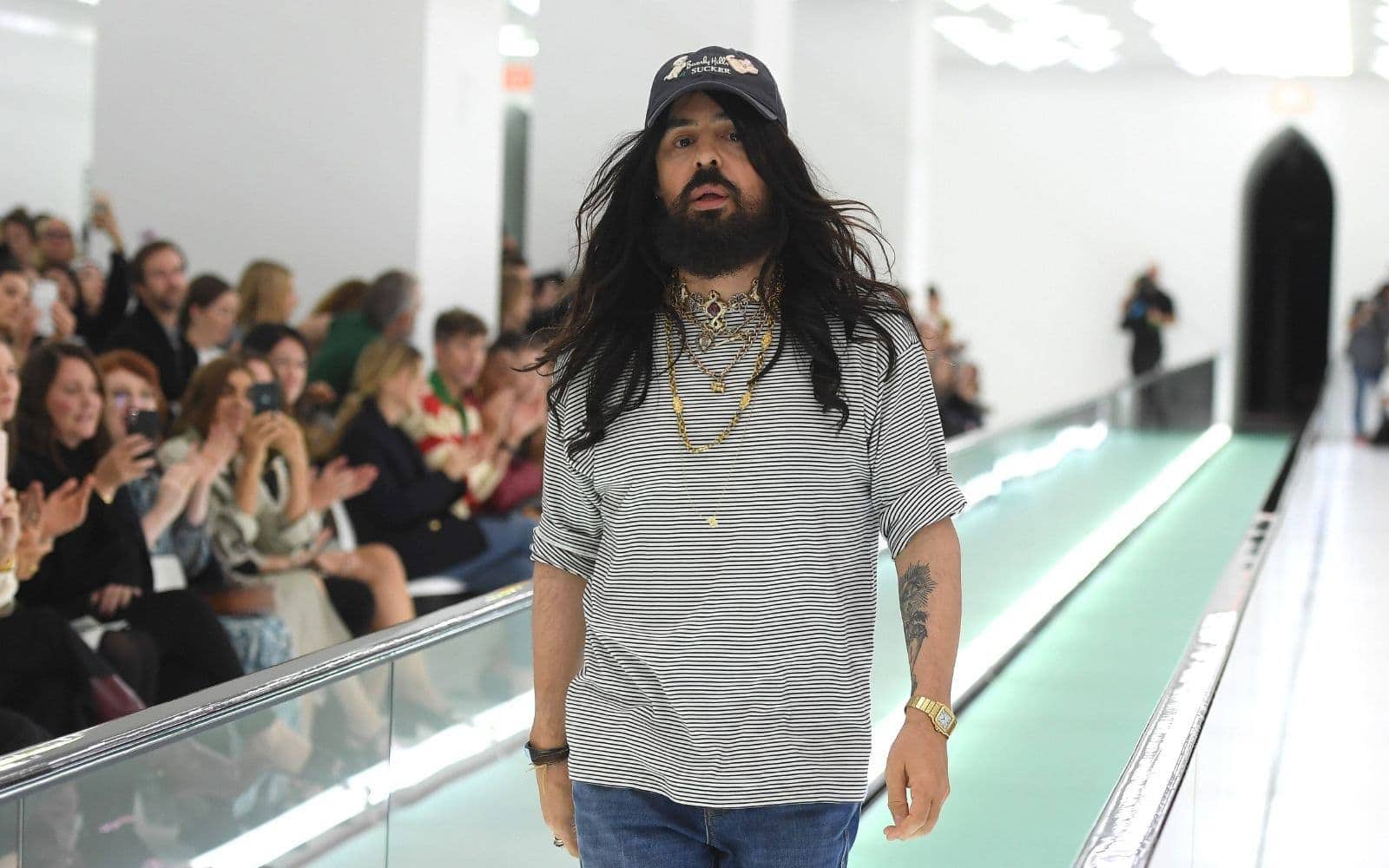 Throughout his tenure at Gucci, the designers' collections have always felt the influence of his storied background in costume design. With his mother's working as an assistant to a film executive during his childhood, and his education in theatre costume as well as fashion design at the Accademia di Costume and Moda in Rome, expertly translating the essence of performance and staging with just the right element of drama.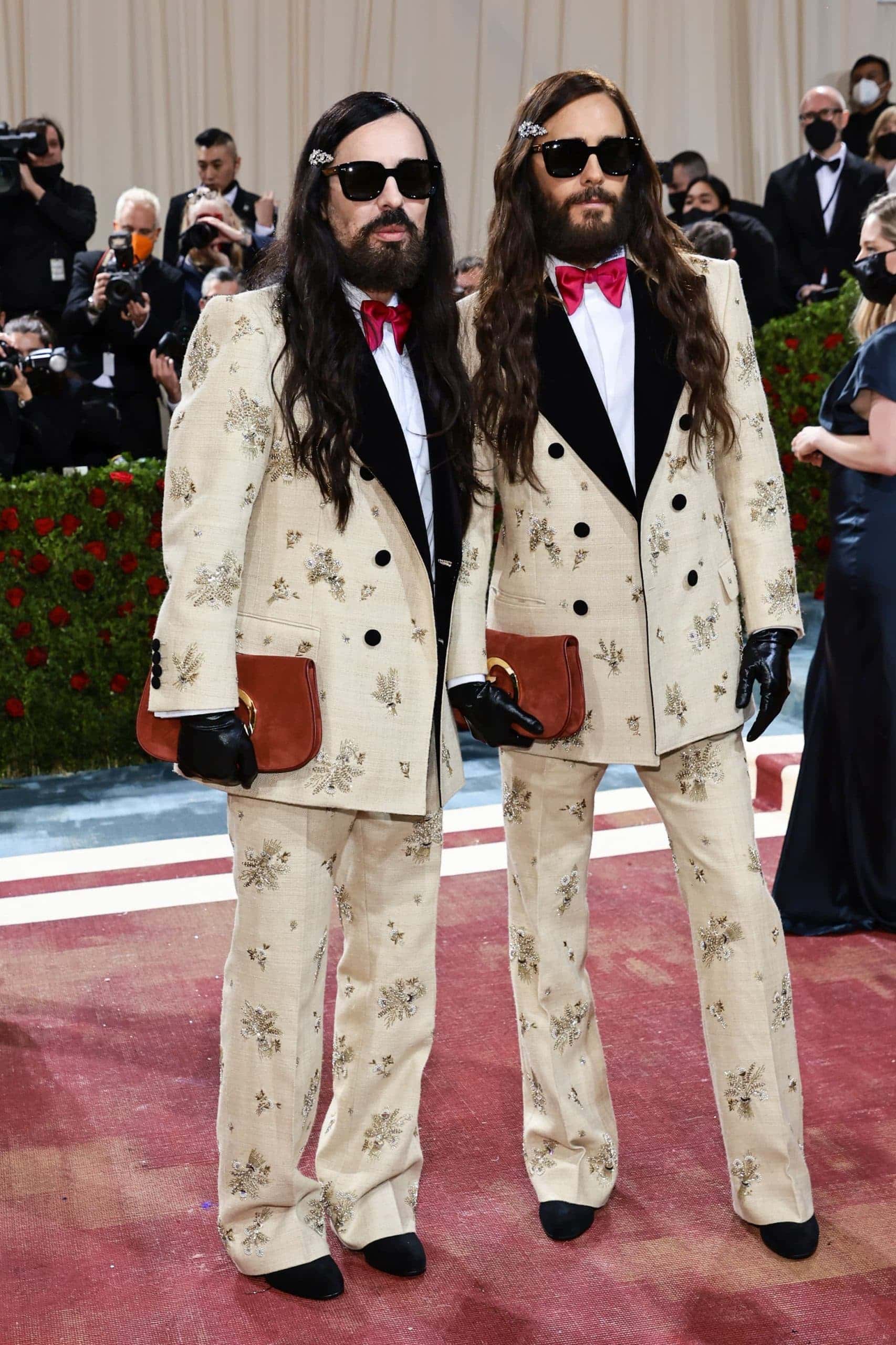 Making a name for himself in the early nineties, Michele traversed some of Italian fashions most well-known names, from developing knitwear at Les Copains to working with Silvia Venturini and Karl Lagerfeld at Fendi. Understanding the importance of set design to convey his messaging of mystique, hyperbolic opulence, and a side of streetwears edge, some of the designers most memorable shows have had the star power to shut down Hollywood Boulevard (Spring 2022), a castle in Puglia (Castel del Monte, Resort 2023), and an ancient Roman necropolis (Alyscamps burial ground, Resort 2019).
Michele also fostered hi-low collaborations with sportswear brands including Adidas and more recently Palace, as well as a well-received hack with fellow label mate Balenciaga. He bravely entered the Metaverse by launching branded NFTs and a virtual town (Gucci Town) on Roblox, and repositioned the brands Gucci Beauty offer (which launched in 2014, a year prior to Michele's appointment) to ride the wave of beauty as imperfection, and the inclusive nature of the category, in that it allowed all to express themselves freely. Ground-breaking campaigns included both Ellie Goldstein, an 18-year old model with downs syndrome, and 26-year-old singer Dani Miller who boasts a unique gap-toothed smile.
Gucci's design office will continue to carry the direction of the House forward until a new creative organization will be announced.
---