---
Review of Alexis Mabille Spring 2022 Fashion Show
Prêt-à-Party
By Anna Ross
The Alexis Mabille girl is hitting the dancefloor again for S/S 22 in a collection aptly titled 'Dance Machine.' However, the disco was digital, with Mabille opting for an online premiere to showcase the season.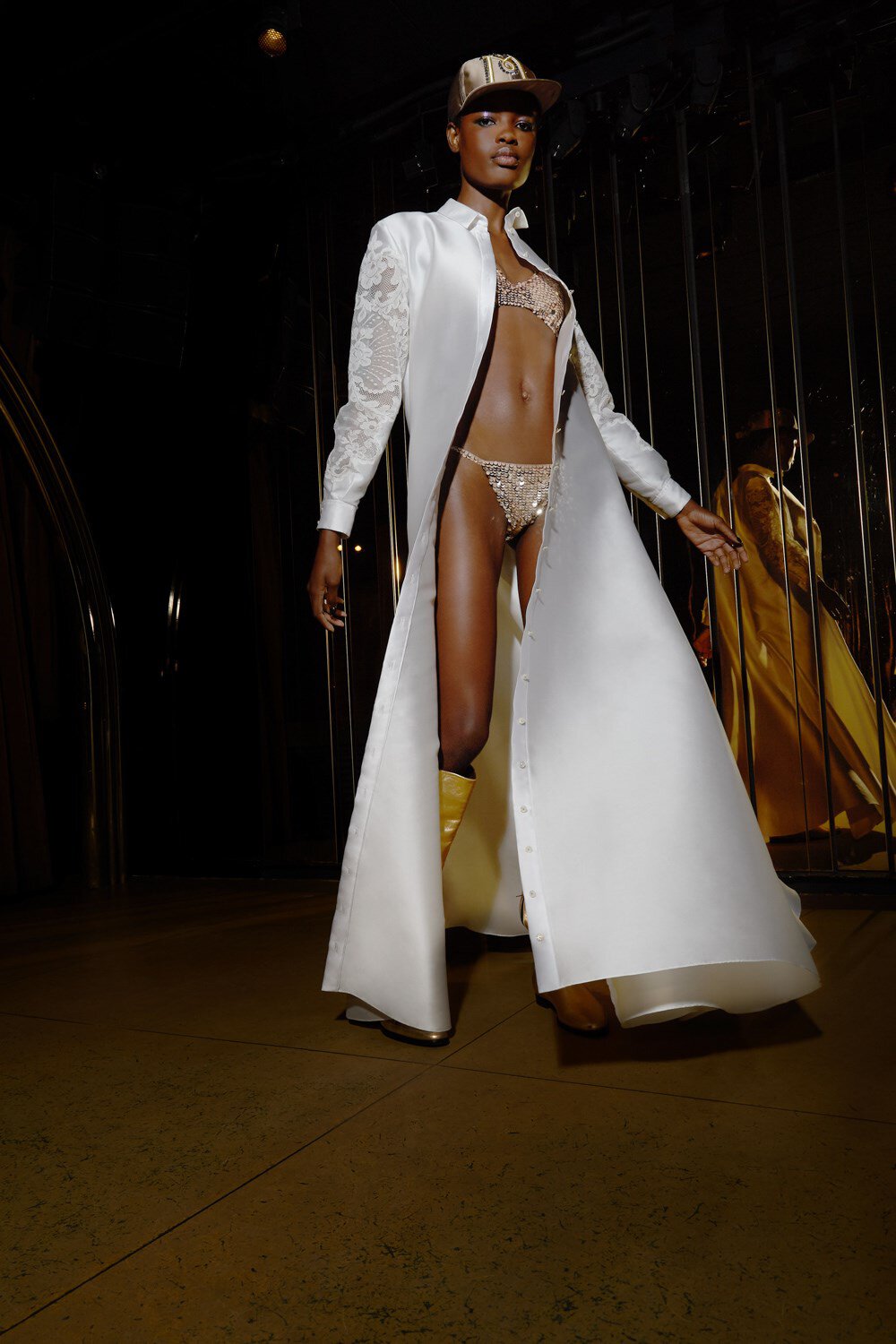 Filmed within the golden walls of the Paris boîte Le Silencio, Mabille's fun-loving girls boogied their way to an 80's-esque dance track by Emmanuel Caurel, showcasing just 16 looks. Of course, the Mabille brand tends to err on the side of quality over quantity. The designer's materials are always sublime, opting for the highest quality silks, satins and french laces throughout. The craftmanship of his make is impeccable.
One particular oyster-colored gown best showcased this, featuring a pleated, off-shoulder neckline and full godet skirt.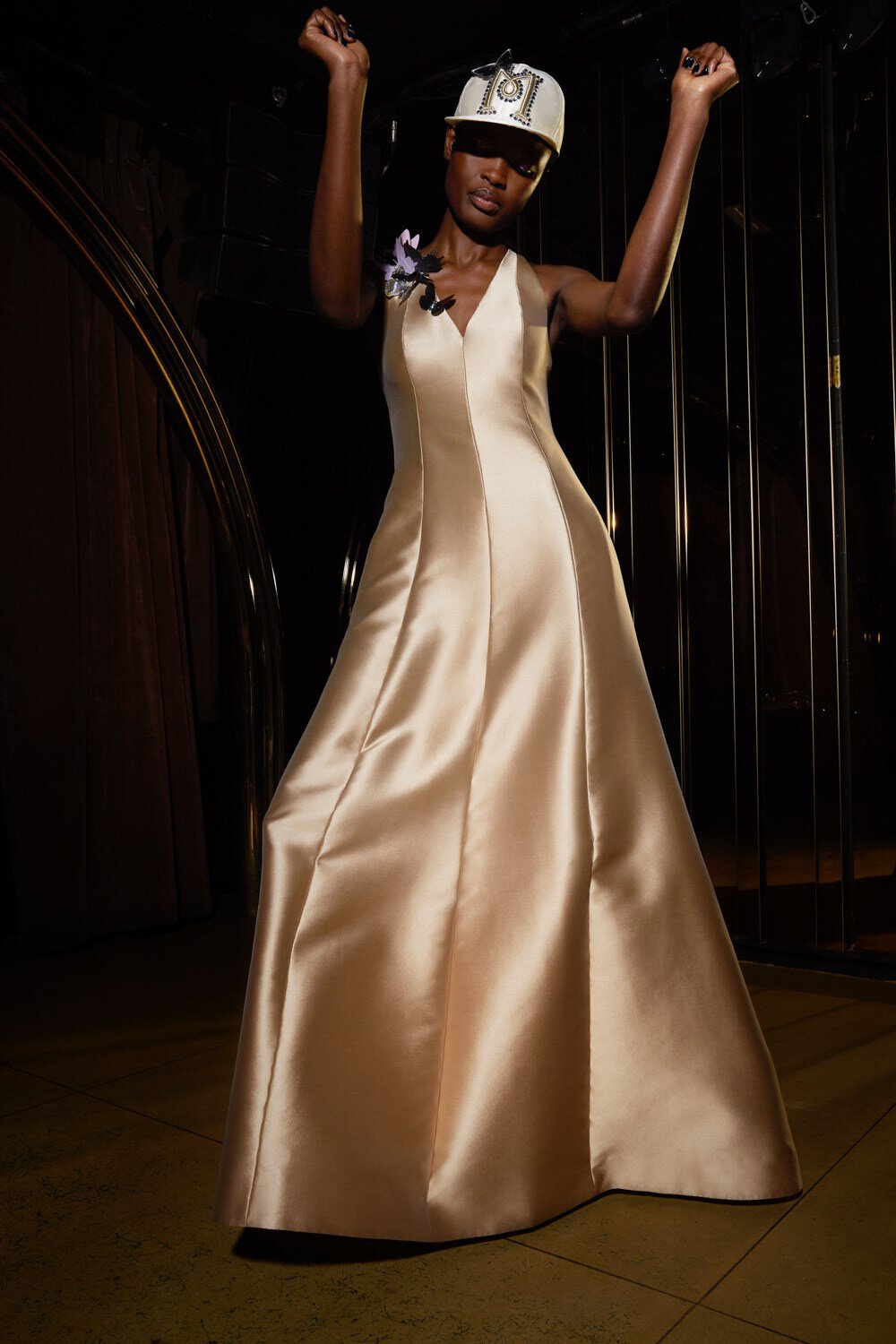 No matter its curated length, there were plenty of new season options for fans of this brand. Like many of his peers, Mabille seems to have diversified his range to include options for the younger generation. More youthful numbers saw mini-hemlines, diamante studded bikinis and lace inset dresses teamed with flat gold boots, rounded off with baseball caps emblazoned with a sparkling 'M'. The caps felt a little try-hard and out of touch for the designer, whose audience knows him for his elegant silhouettes and couture-standard finish.
One can't simply put a hat on a look and open the door to Gen-Z.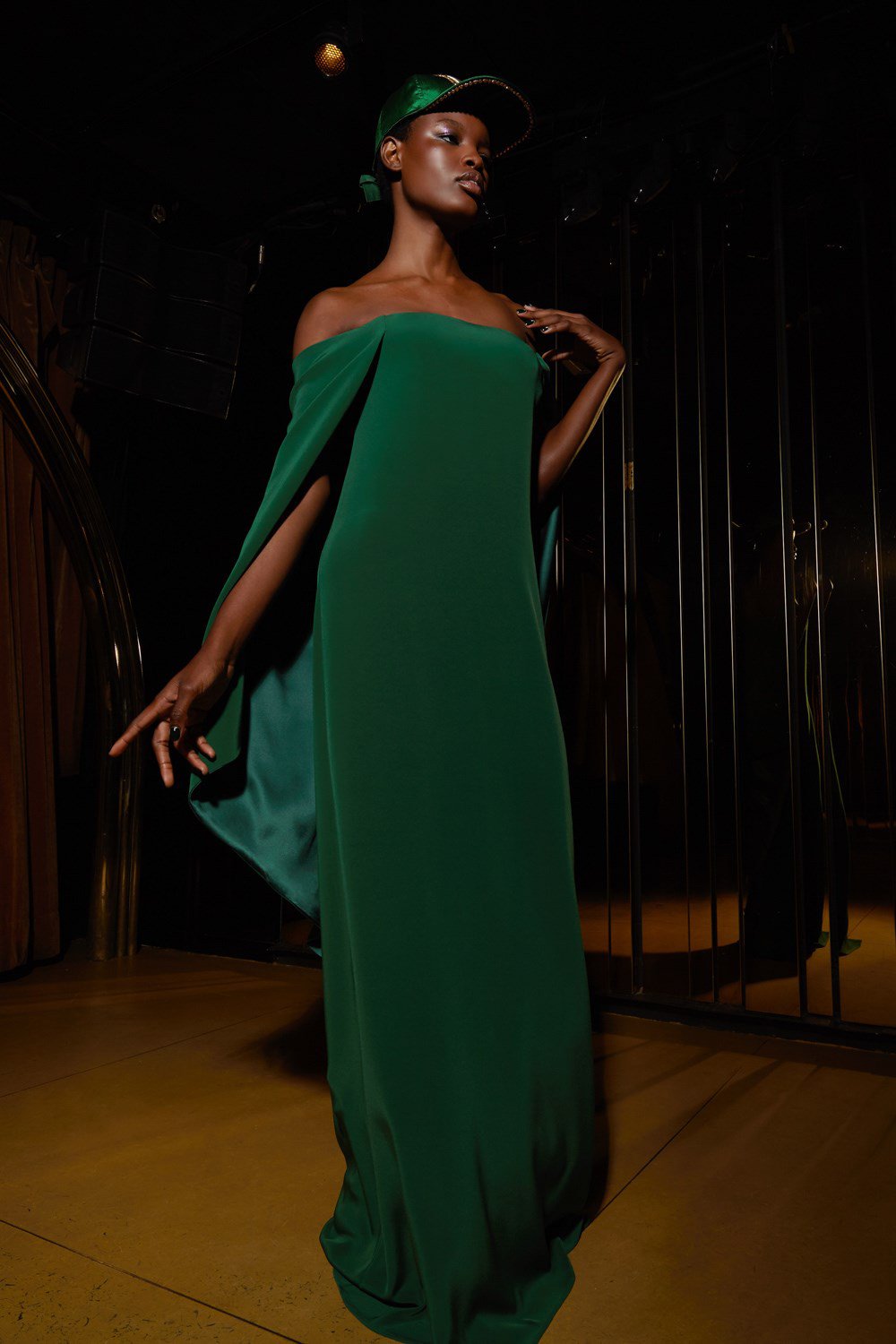 Mabille often lifts references from menswear as a calling card. For S/S22, the designer played with the tuxedo and smoking jacket, with lapels and waistcoats often incorporated into dress patterns. Perhaps, next season, the designer ought to dis-incorporate these and create the tailoring in its own right. I don't recall anyone needing a waistcoat built into their ballgown. However, there's something very chic about these ideas as elements in their own right.
His more simplistic silhouettes showcased the best of this brand: a deep forest green cape dress boasted effortless elegance, while a silky midnight blue gown with a kimono-style sleeve felt timeless. Offering further diversity, an off-white dress cut in velvety crêpe came with a dramatic drop waist and stingray-like sleeve, making it perfect for bodies of all sizes.
Lose the baseball cap, and it was almost reminiscent of dress silhouettes from the Gatsby era. The ideal silhouette to party the night away, be it in the 1920s or 2020's.
---