Yoon Ahn's Ambush & Reese's Puffs Serve Up an Unexpected Collaboration that Looks to the Future of Breakfast
Together with designer Yoon Ahn and her brand, Ambush, Reese's Puffs is taking cereal lovers to the Breakfastverse and launching a limited-edition breakfast bowl-turned-fashion accessory.
Reese's Puffs is taking fans beyond the cereal bowl and reimagining the future of breakfast – in the metaverse and in real life – in collaboration with designer Yoon Ahn and Ambush. The partnership, which first debuted last month with a designed Reese's Puffs cereal box, is now expanding into an immersive breakfast experience created exclusively for Reese's Puffs fans.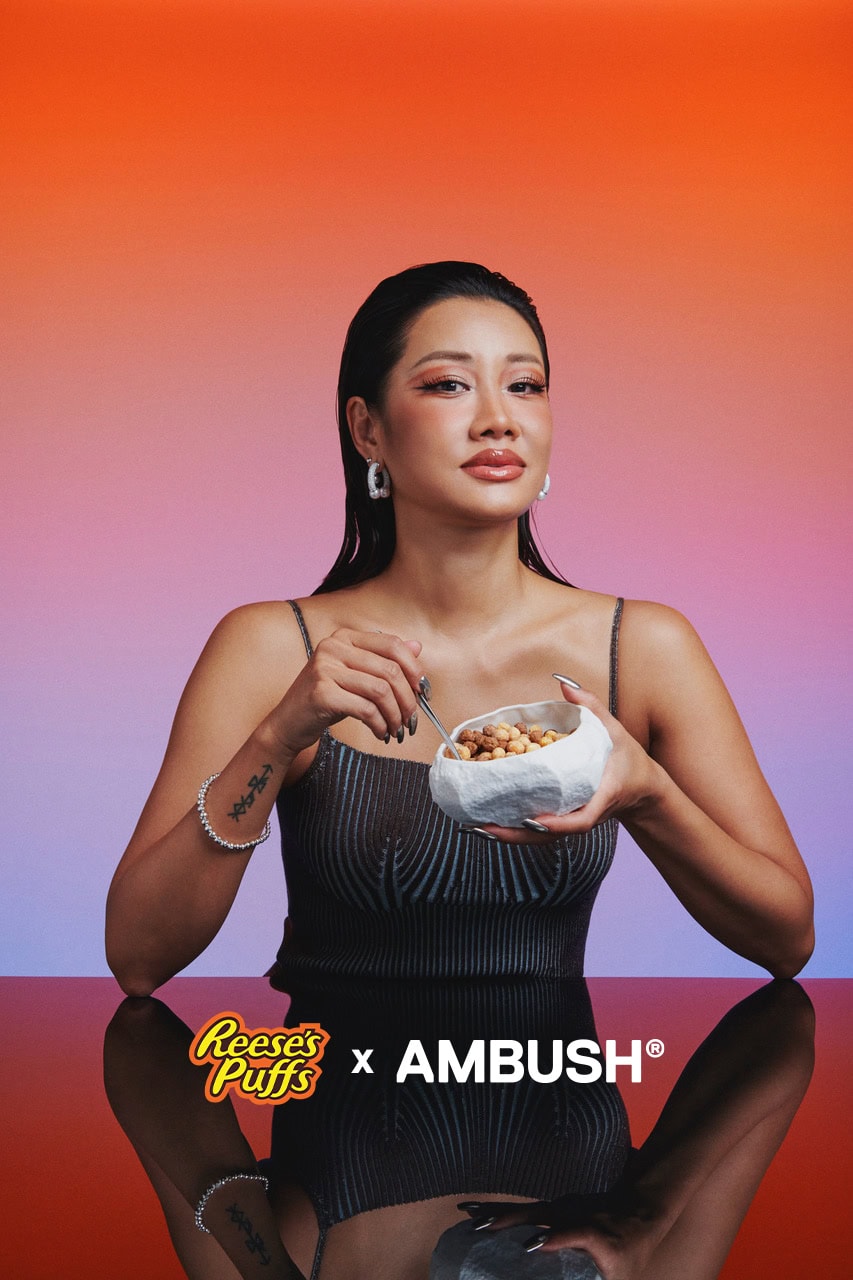 I've always been a huge Reese's Puffs fan so getting the chance to think about what the future of breakfast could look like alongside an iconic brand was a dream come true. The Chrome Puff is our take on breakfast on-the-go in the most fashionable way. The metaverse called 'Breakfastverse' we built together is playtime for the inner children in all of us. It's going to be a surreal experience that I think everyone will love.

– Yoon Ahn, Ambush Creative Director
Starting today, reservations are available to The Next Breakfast Dimension — a futuristic diner destination where food and fashion collide, opened in New York City. Guests had the chance to taste, touch, and see the future of breakfast in a chrome-filled Reese's Puffs experience where they were able to preview the entire Reese's Puffs x Ambush collaboration before it's available to the public.
From where you eat your bowl of cereal to what you eat it out of – the future of breakfast has no limits. There is no one better to bring this futuristic look to life than Yoon Ahn.

– Mindy Murray, Senior Marketing Communication Manager at General Mills
With past collaborations with the likes of Travis Scott and Kaws, Reese's Puffs has somehow managed to position itself as the foremost cereal (perhaps the only cereal) at the frontlines of the intersection of fashion and music culture. This collaboration takes it a step further, however, by doing more than just putting two brand names together on a box and actually tapping into the design prowess of collaborator Yoon Ahn, while making a play into what many think will be the future of fashion marketing, the metaverse.
Is it pretty corny for Ambush to agree to this collab? Probably. Is it a lot of fun? Definitely.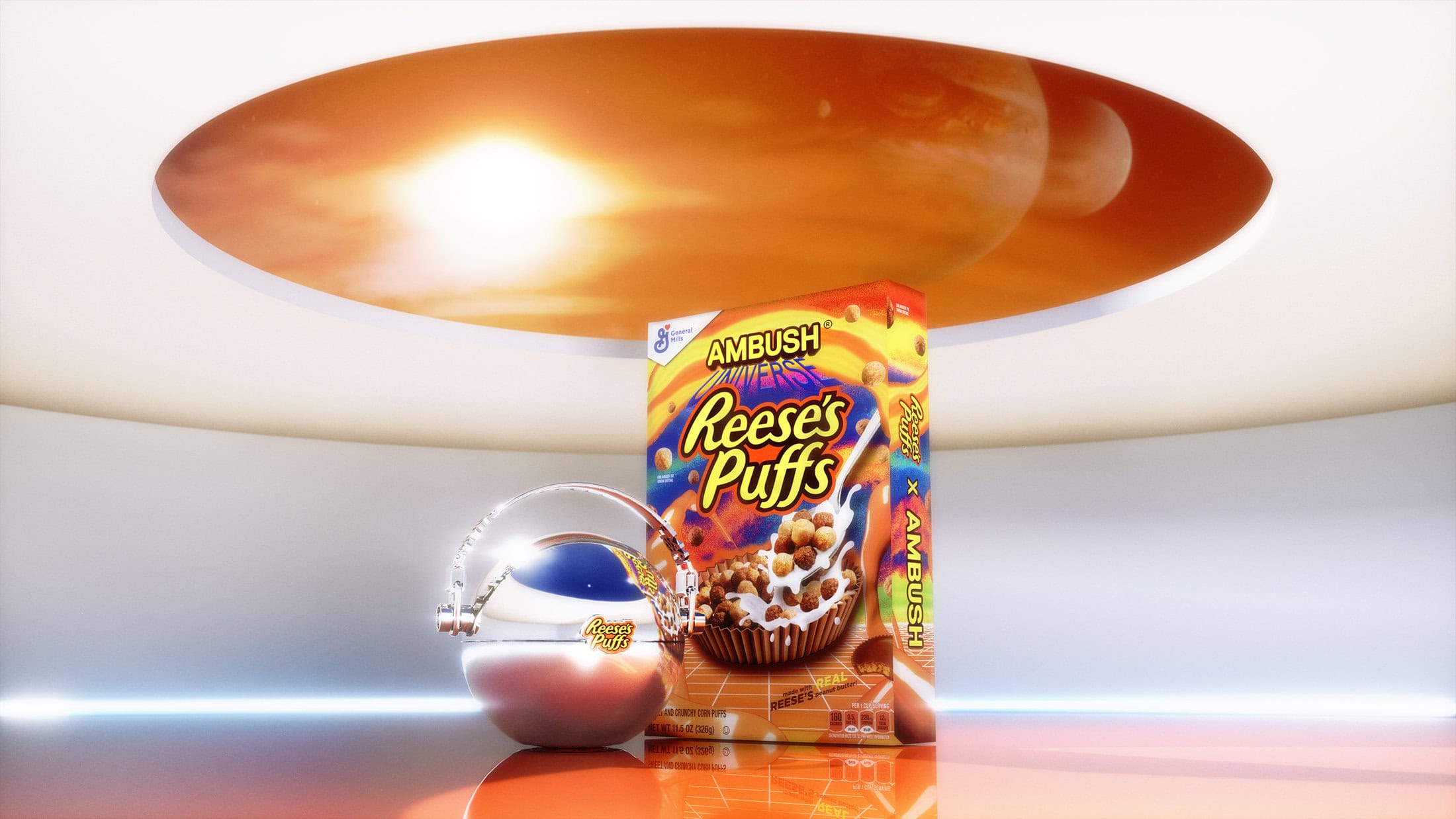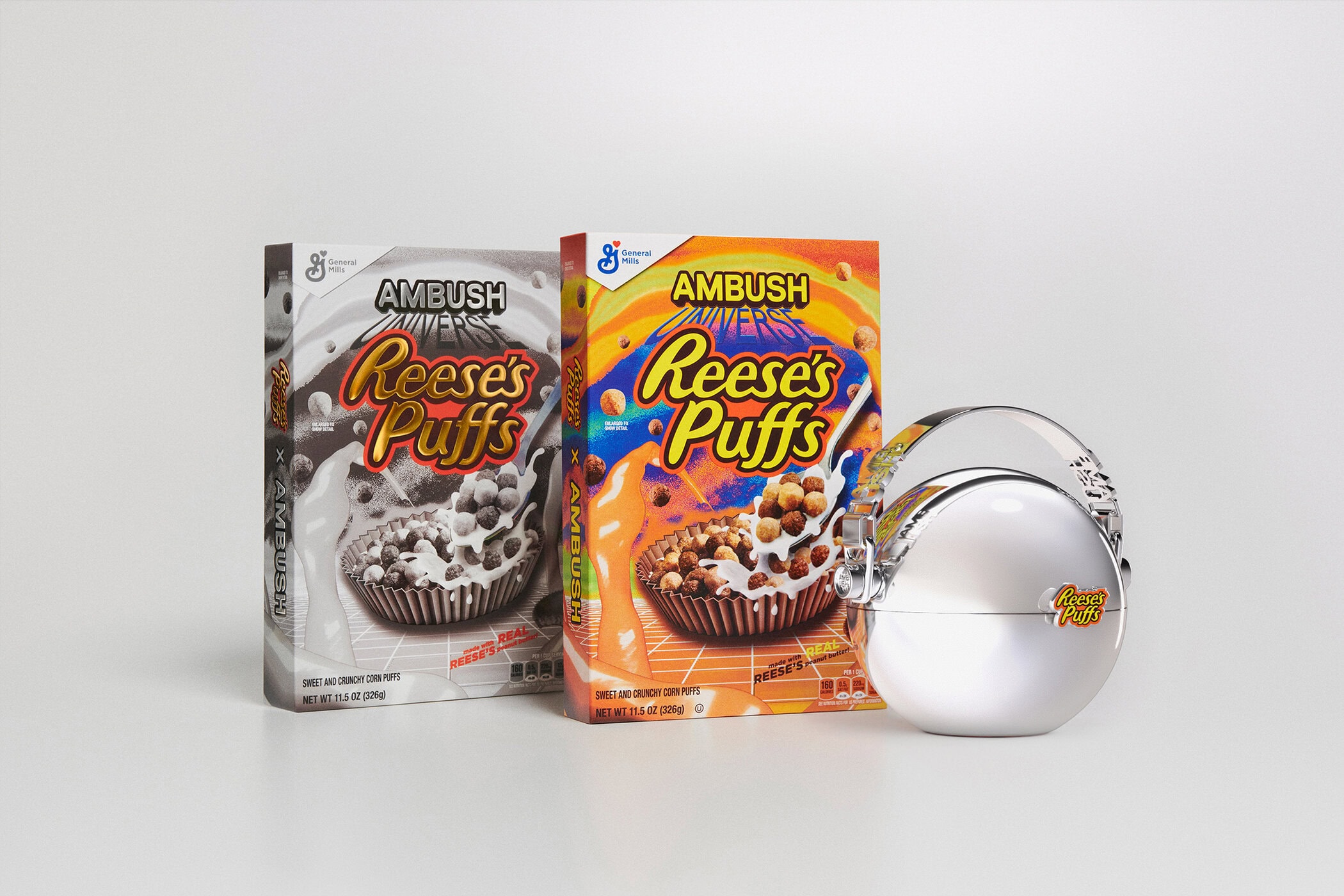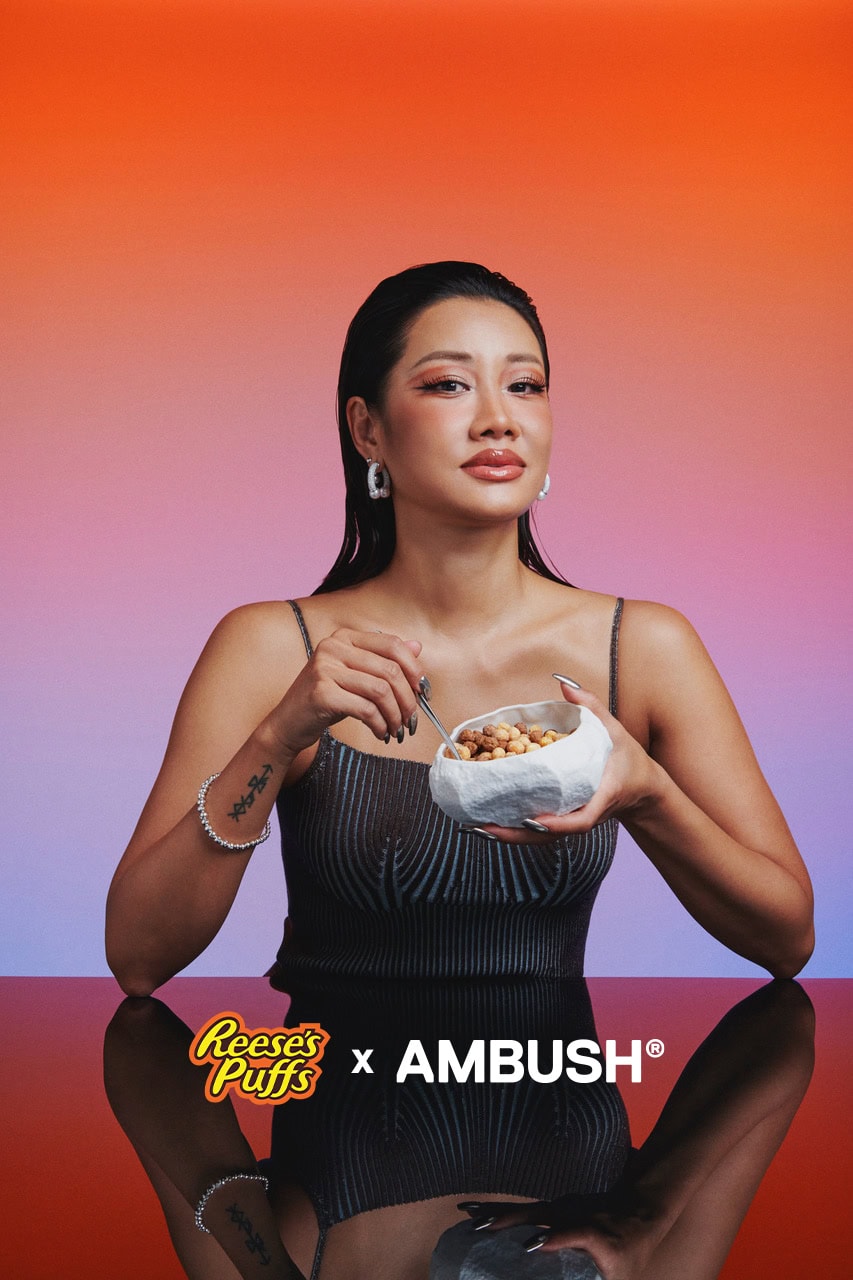 ---