Review of Ami Fall 2023 Ad Campaign by Creative Director Alexandre Mattiussi and Photographer Paolo Roversi with models Guinevere Van Seenus, Audrey Marnay, América González, Noah Hanes, Taemin Park, and Matthew Seymour
Ami Paris calls on Paolo Roversi, the photographic master of light and shadow, to create the brand's intimate Fall 2023 campaign.
In shooting the campaign, Roversi pushes his revered "Magic Box" technique, using a small, simple set bathed in natural light and free from direct shadow that provides the perfect environment to his approach that sees photography as painting with light.
Half of the images take shape as full portraits before a simple canvas backdrop that quietly supports the images' elegant and intimate yet unpretentious quality. Meanwhile, balancing out the light is the dark: closer portraits that are unlit save for an organic dance of natural light that falls across the subjects' face, creating a powerful sense of drama and nostalgia.
Stylist Carlos Nazario also deserves commendation for the way he translates designer Alexandre Mattiussi's soulfully embellished takes on French classics into voluminous and striking contemporary silhouettes.
Ami has done great work with each of its campaigns to build up a consistent visual narrative of quiet confidence. The second time the brand has worked with Paolo Roversi, this campaign is another strong expression of the brand's soulful and sensitive vision.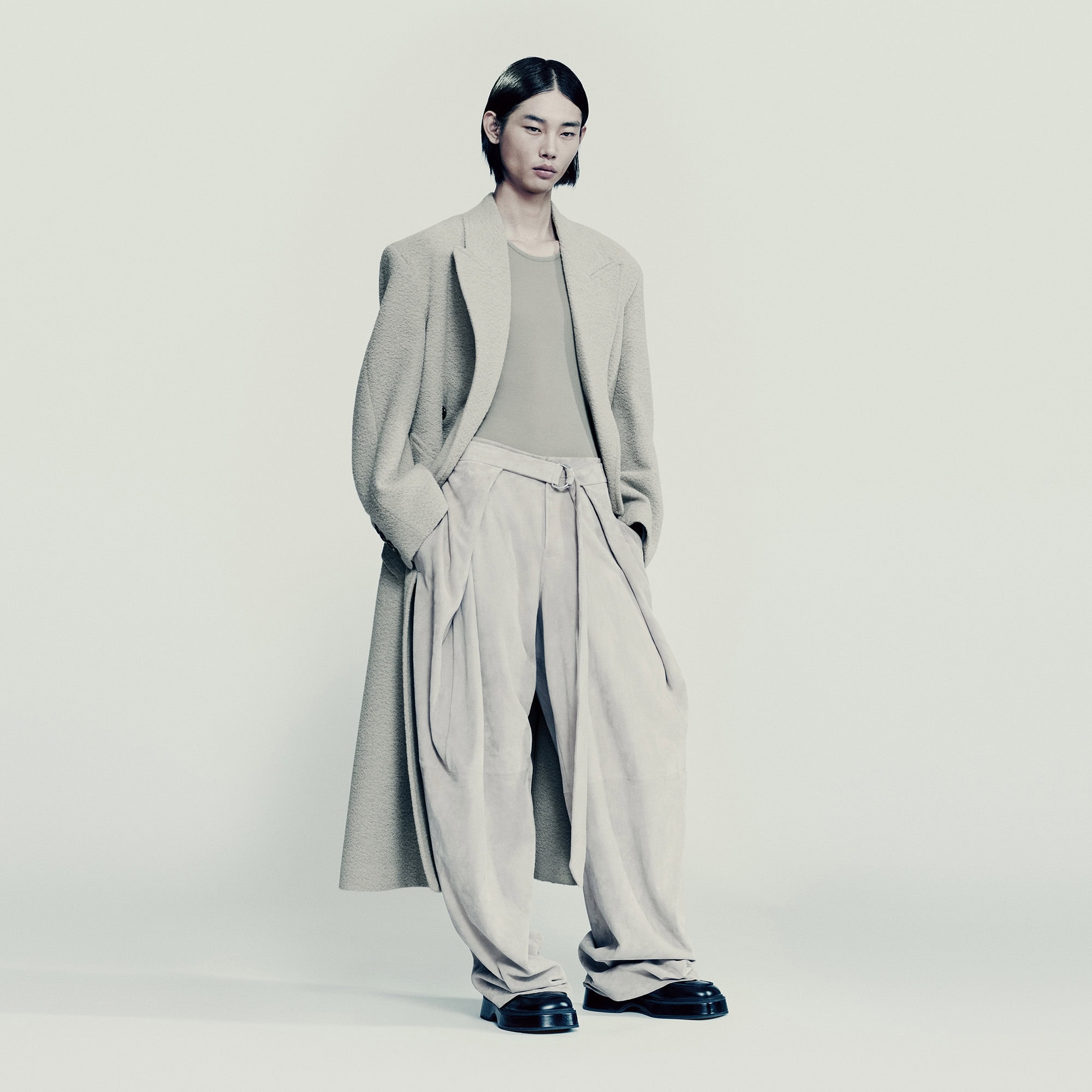 AMI Creative Director | Alexandre Mattiussi
Photographer | Paolo Roversi
Models | Guinevere Van Seenus, Audrey Marnay, América González, Noah Hanes, Taemin Park and Matthew Seymour
Stylist | Carlos Nazario
Hair | Jawara
Makeup | Adrien Pinault
Manicurist | Typhaine Kersual
Casting Director | Piergiorgio Del Moro

---