Review of Amina Muaddi Spring 2022 Ad Campaign by Creative Director Amina Muaddi with Photographer Dexter Navy with model Imaan Hammam
by Billie Rose Owen
In all her glory, Hammam is styled in the collection's gem-filled strappy stilettoes. A miniature aqua purse labeled 'Mermaid' in sparkling rhinestones also makes an appearance, perched atop a vivid red and orange woven rug. While the brand's signature shimmery detailing remains front and center in the collection, the unique shoe styles and debut bags signal an exciting expansion for Amina Muaddi beyond its best-selling Begum model.
While the campaign reveals what's in store for Amina Muaddi's future, equally important is the cultural message it sends of the brand's Arab heritage.
Designer Amina Muaddi shared "I really wanted to do something meaningful that would be an ode to my Arab heritage, a celebration of our culture". As her brand grows, Muaddi also shared the intention to gain visibility for Arab culture that has not been widely recognized in the fashion sphere, and the desire to "feel closer to our own heritage, to find a way back home".
The impactful creative vision was brought to life by almost an entirely Arab crew, photographed by Dexter Navy, and styled by Jahleel Weaver.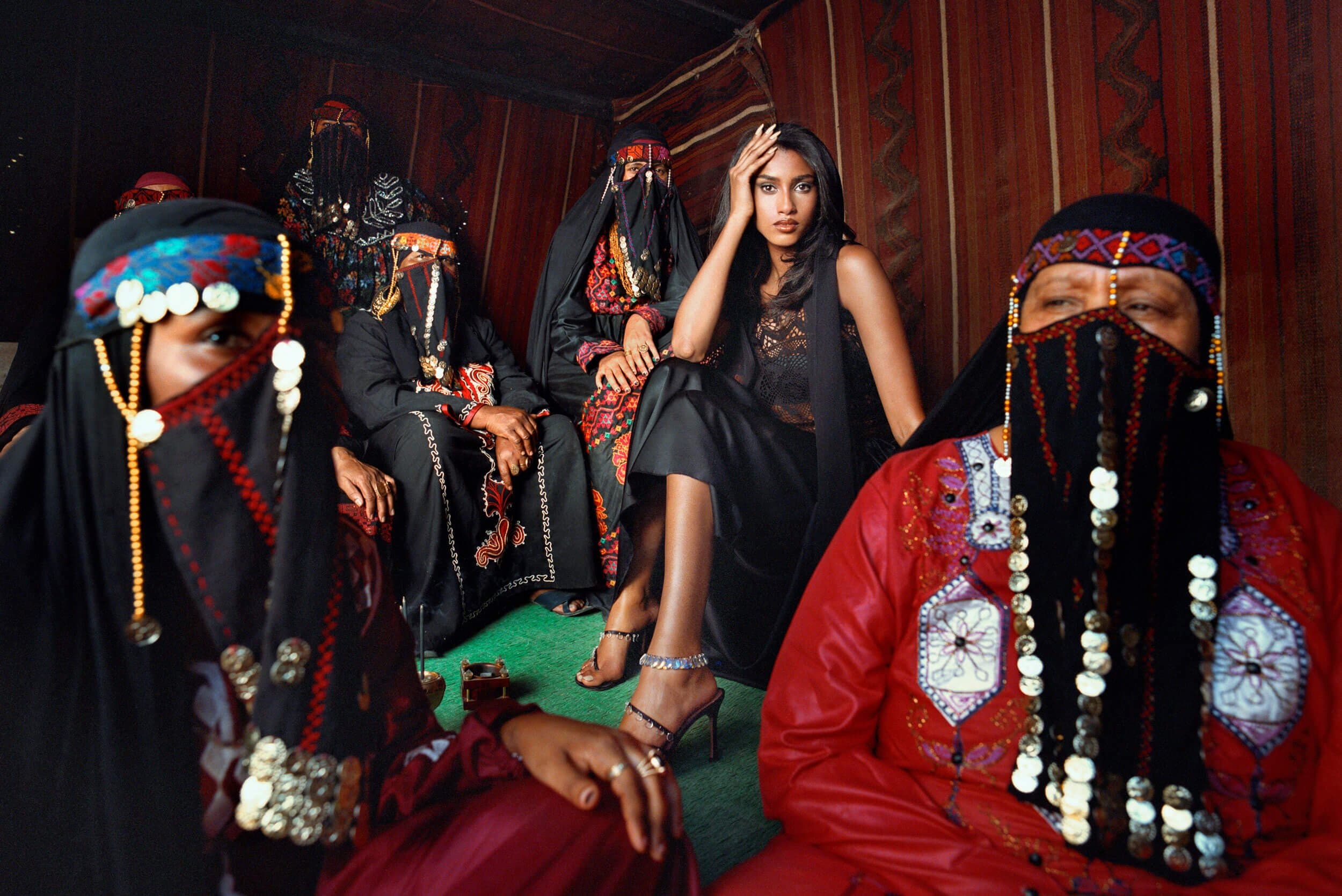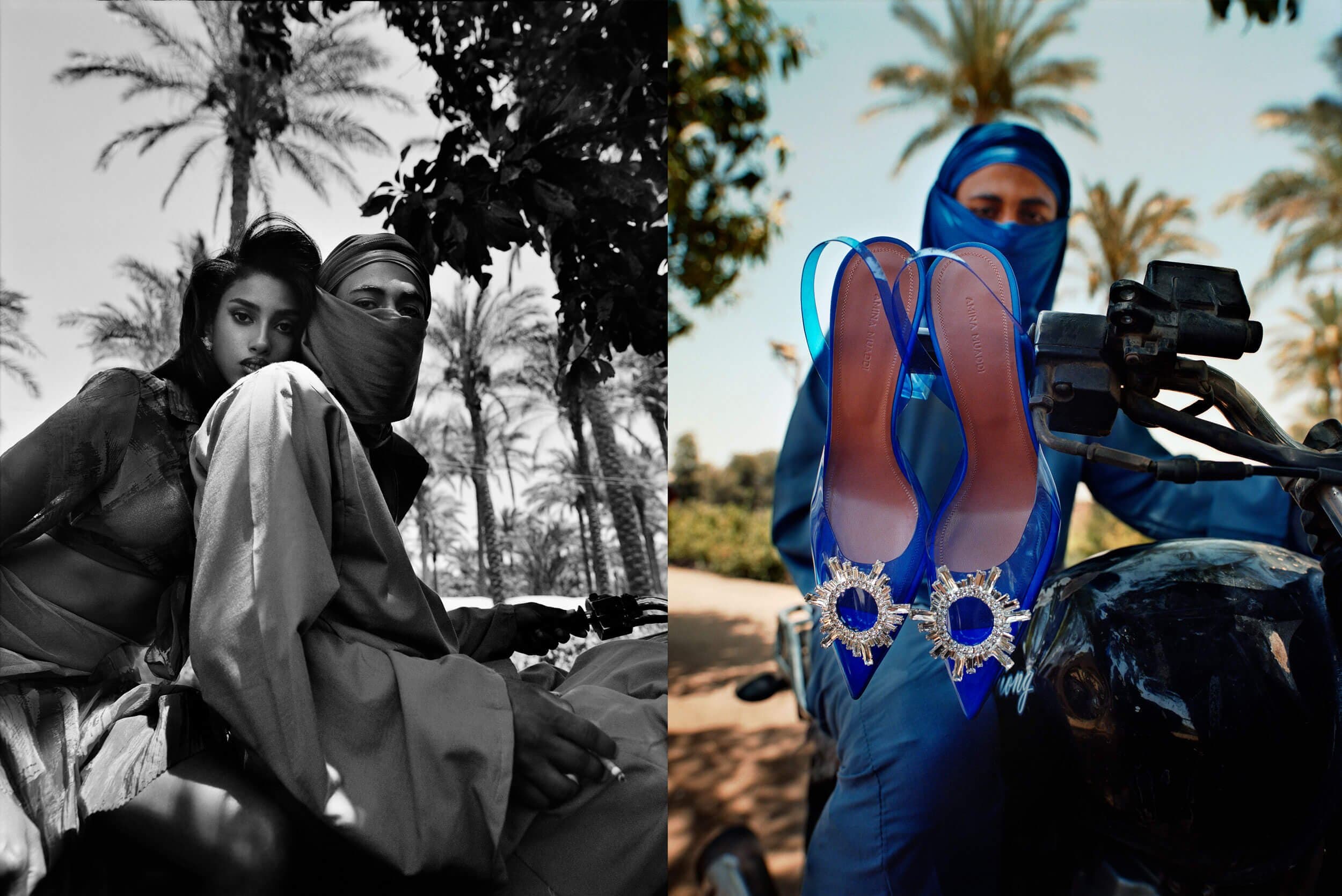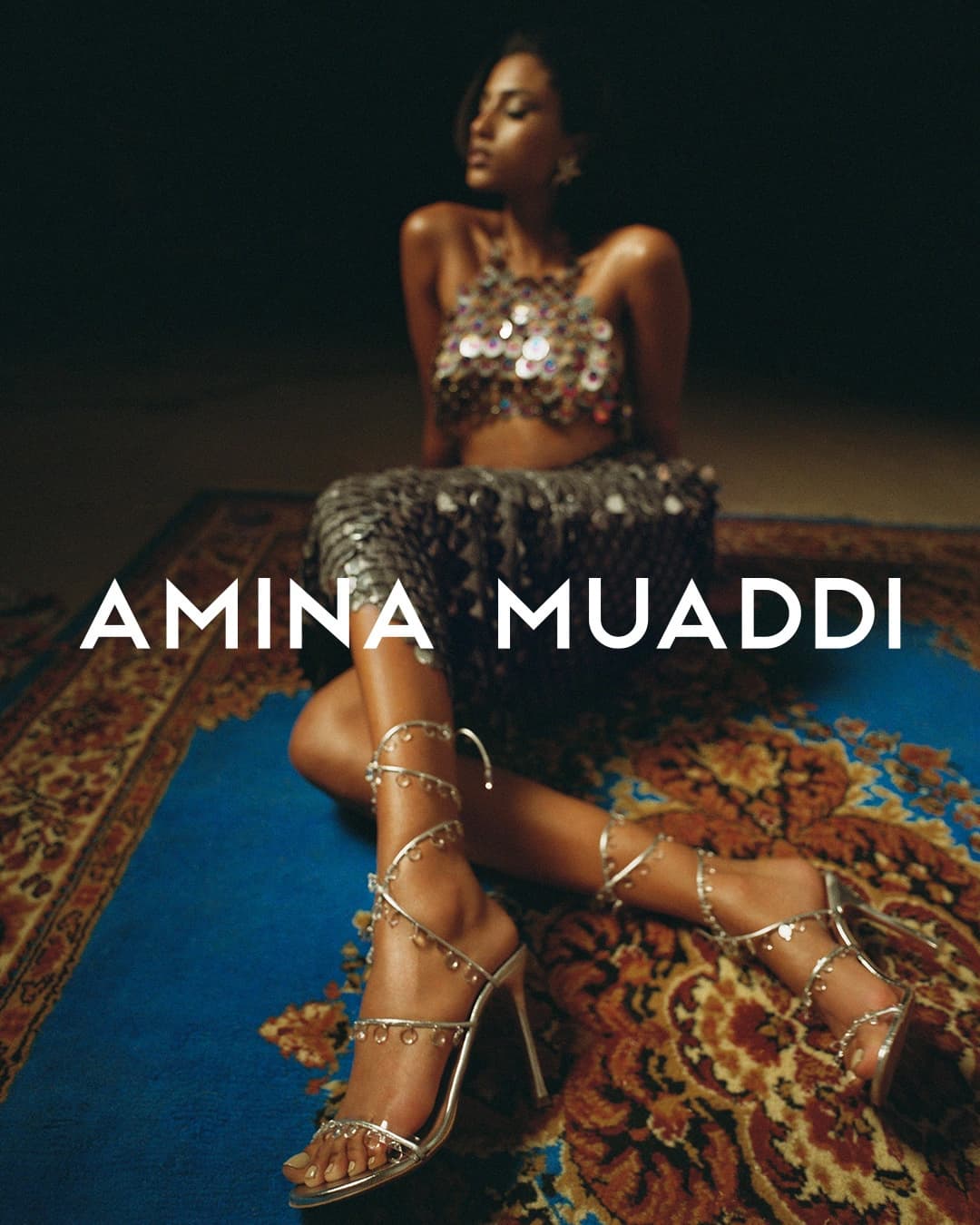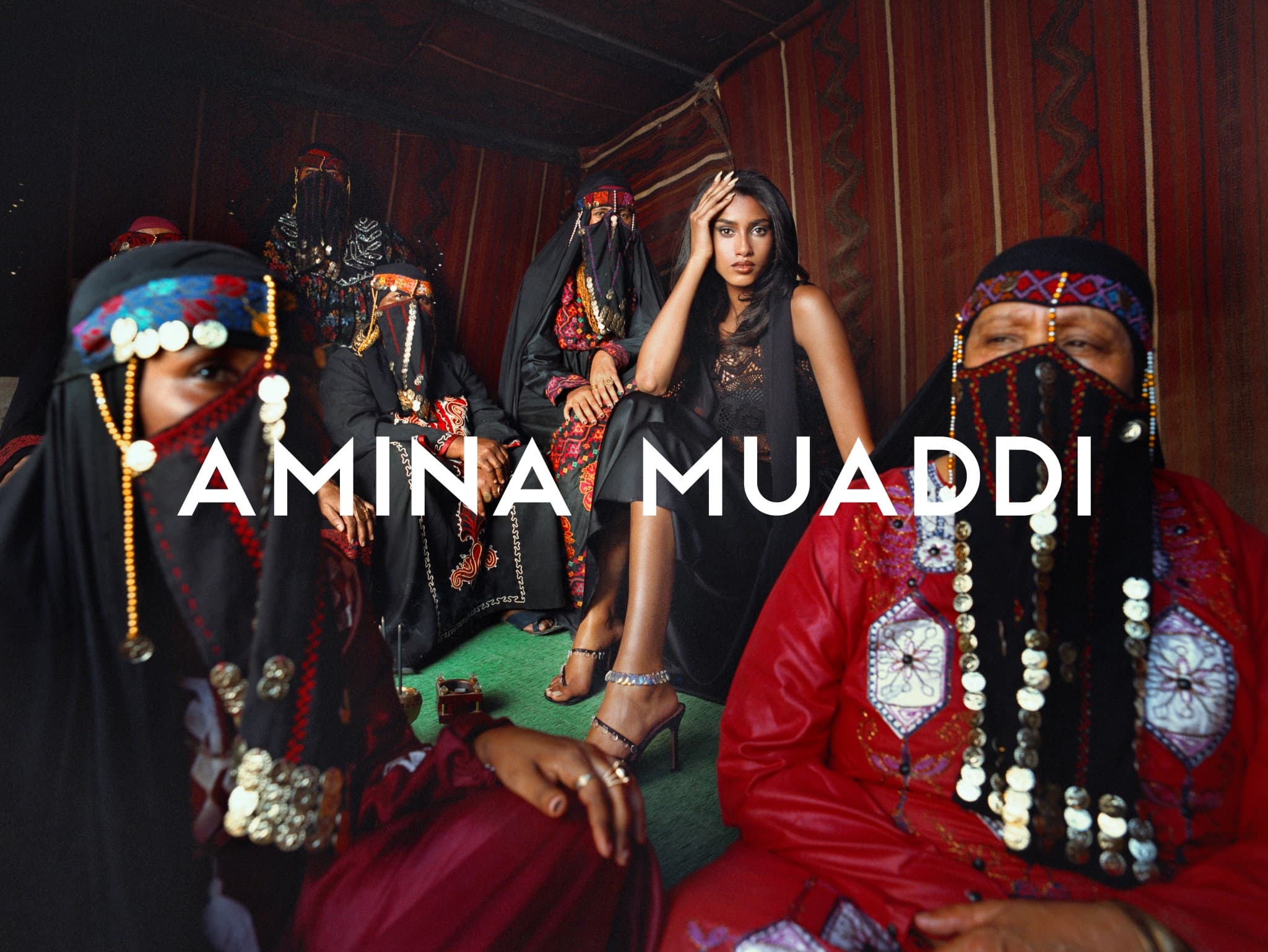 Amina Muaddi Creative Director | Amina Muaddi
Photographer | Dexter Navy
Film Director | Dexter Navy
Model | Imaan Hammam
Stylist | Jahleel Weaver
Hair | Hos Hounkpatin
Makeup | Naïma Bremer
Manicurist | Cam Tran
Production | Lotti Projects
Location | Cairo, Egypt

---