The Prestigious Award Has Announced Its Seven International Finalists for 2022
The ANDAM Fashion Award has announced its seven finalists for the 2022 prize. Conceived to draw young fashion talents to the French capital, the prestigious award will offer a grand prize of €300,000 to its final winner, with €100,000 awarded to the runner-up.
The nominees for the prize are Peter Do, based in New York City; Ottolinger in Berlin; Heliot Emil in Copenhagen; Botter in the Netherlands; Cool TM in Paris; Lukhanyo Mdingi in South Africa; and Robert Wun in London.
In addition, the ANDAM Fashion Award is highlighting Benjamin Benmoyal, Bluemarble, and Boyarovskaya with nominations for the Pierre Bergé Prize for young French labels, while Ancuta Sarca, 13 09 SR, and Dolly Cohen have been selected as nominees for the Accessories Prize.
The jury's meeting and prize ceremony will take place on 30 June, when the finalists will present their projects to a judging panel of industry leaders, including Kering chairman and CEO François-Henri Pinault, LVMH Group chairman and CEO Sidney Toledano, and Instagram's director of fashion partnerships Eva Chen, as well as CEOs from across the industry, including Chloé's Riccardo Bellini, Saint Laurent's Francesca Bellettini, and Balenciaga's Cédric Charbit.
Founded in 1989 by Nathalie Dufour and chaired by Guillaume Houzé, the ANDAM Fashion Awards were initially restricted to European designers living in France, but expanded to include international candidates in 2005. Candidates for the Grand Prize are required to own a French company or create one within a year of receiving the fellowship. The winners will show their collections in Paris and have the chance to work with French craftsmen and fashion métiers d'art. The winners also receive financial advice and mentorship to structure and expand their business.
"The creativity and diversity of the young designers shortlisted by the jury promises a high-quality competition," Chanel president Bruno Pavlovsky – a permanent member of the jury who will mentor the 2022 winner – said in a statement. "Their participation in the Andam Awards reflects the attractiveness of Paris as a world capital of fashion and of its ecosystem."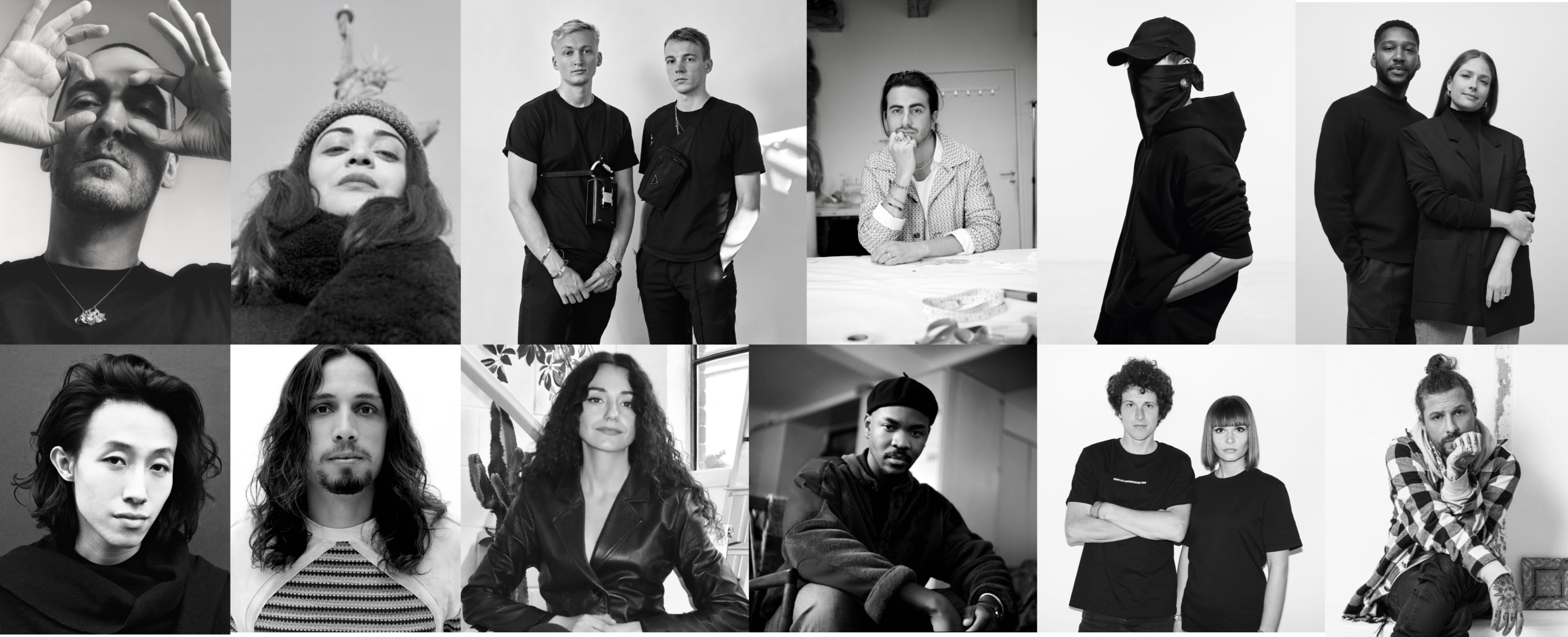 ---